Calling all modern babes! Wilderly Bride is no stranger to adventurous designs for the bride looking for carefree, elegant style in her wedding day look. Whether you are having a traditional affair or the destination wedding of your dreams, the new Wilderly Bride Wedding Dress Collection Spring 2021 is ready to take you on the journey of a lifetime.
We've gushed over Wilderly's incredible collections before, and each season they continue to push boundaries and drive a bolder bridal style look. Each dress is thoughtfully curated to emphasize the singular beauty of every bride-to-be, while focusing on her comfort and confidence.
Once you fall in love with these gowns, you'll probably want to try them on! Visit their site to view a trunk show near you and to try on the new Spring 2021 collection! Let your spirit be swept away by the romance and these irresistible styles.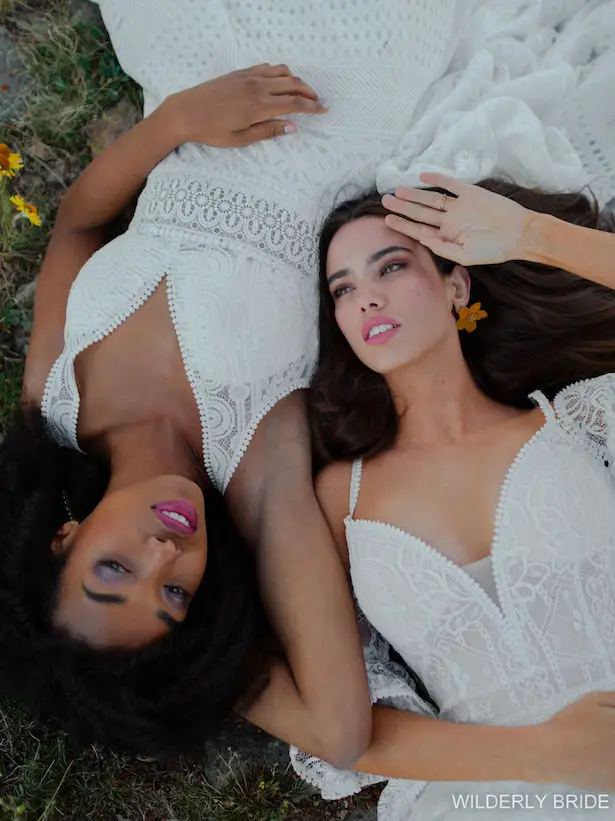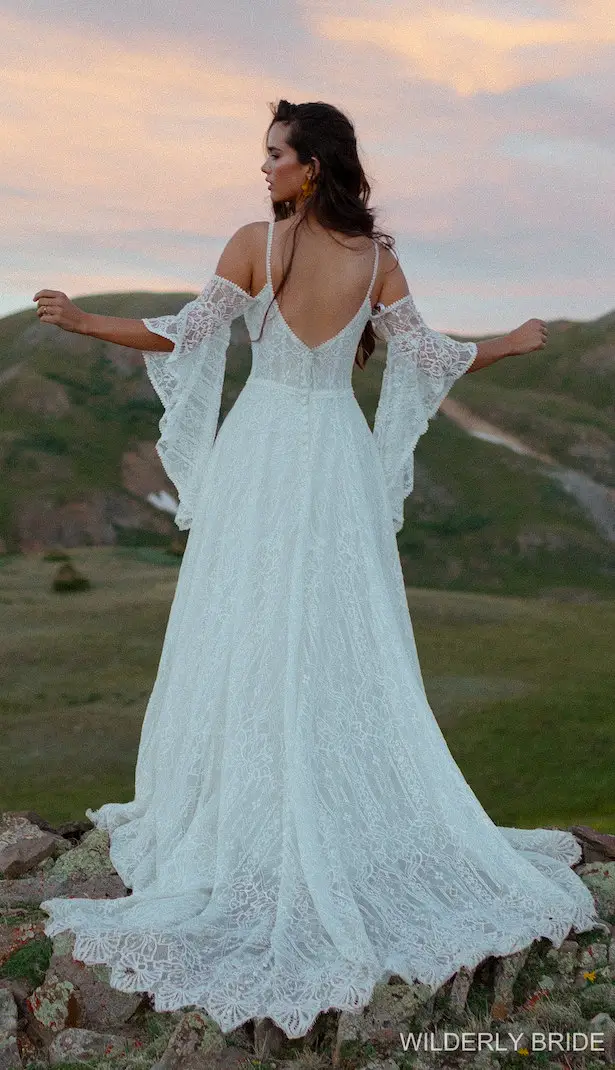 Why We Are Awestruck
Wild, free and fresh, the brand new Wilderly Bride collection shows off unique soft laces and statement sleeves to make every bride feel stunning. Risk takers and wild hearts will be entranced!
Their latest photoshoot set against the backdrop of the breathtaking Colorado landscape, just outside Durango, surpasses bohemian style into another dimension of romance. Get lost in these magical moments with us and our favorite designs.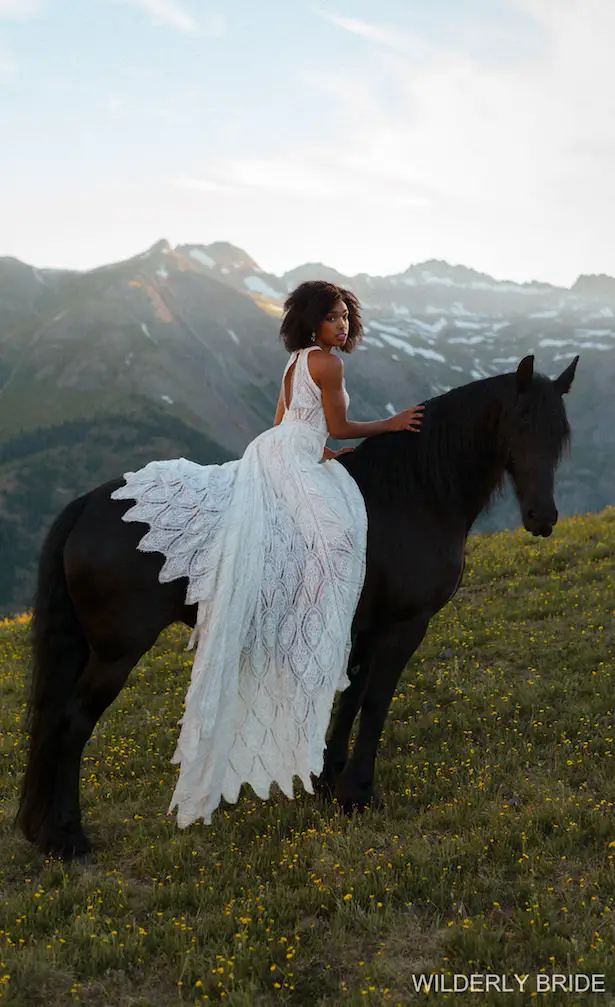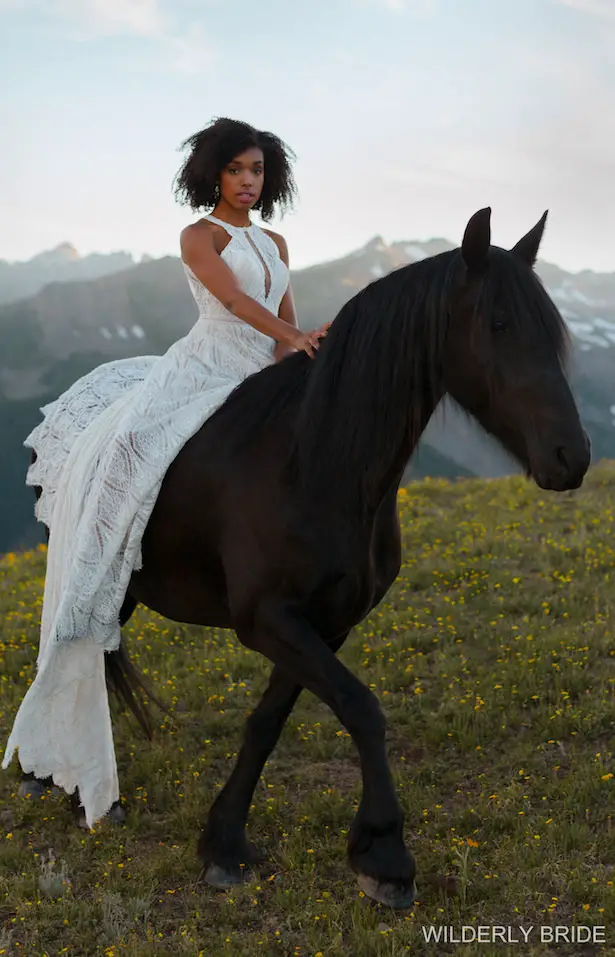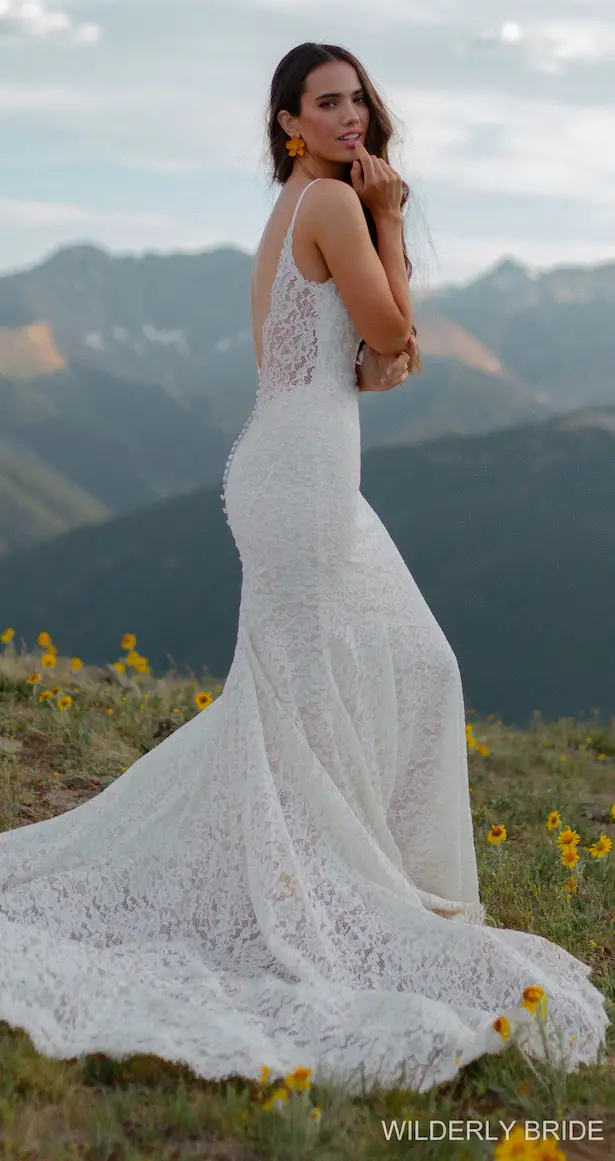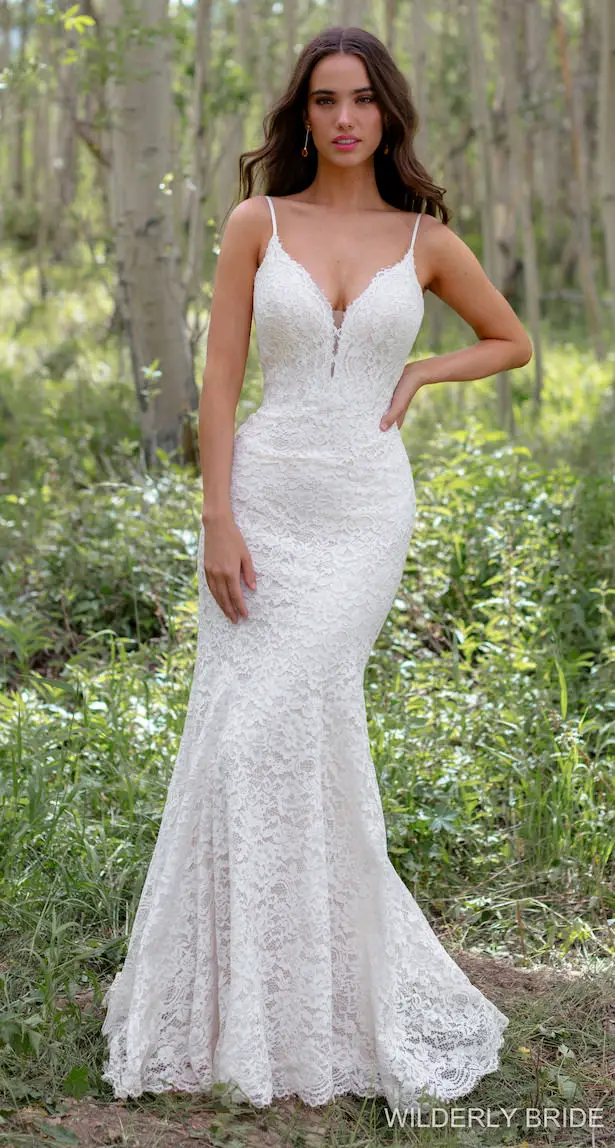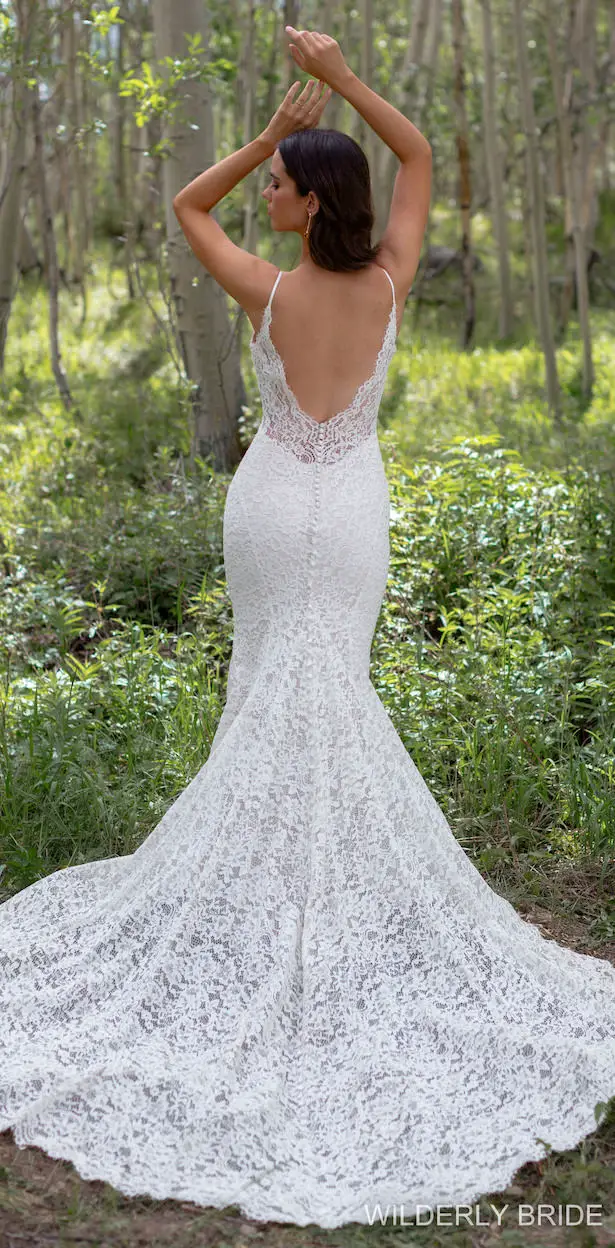 Stylish Detachables for 2-In-1 Looks
From off-the-shoulder removal-straps to cathedral bridal capes, you can take so many of Wilderly Bride's numbers to a whole new level of glam with their pretty feminine detachables. Going for a more boho look?! You can count on Wilderly to get you that 2-in-1 capability for your bridal look with their stunning detachable bell sleeves and southwest-inspired designs.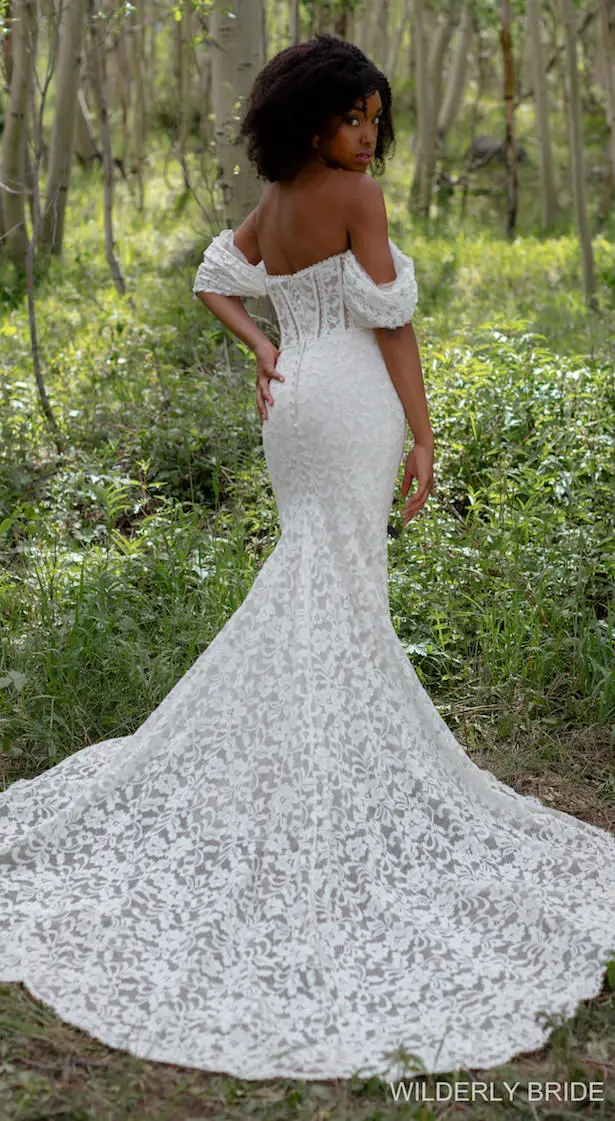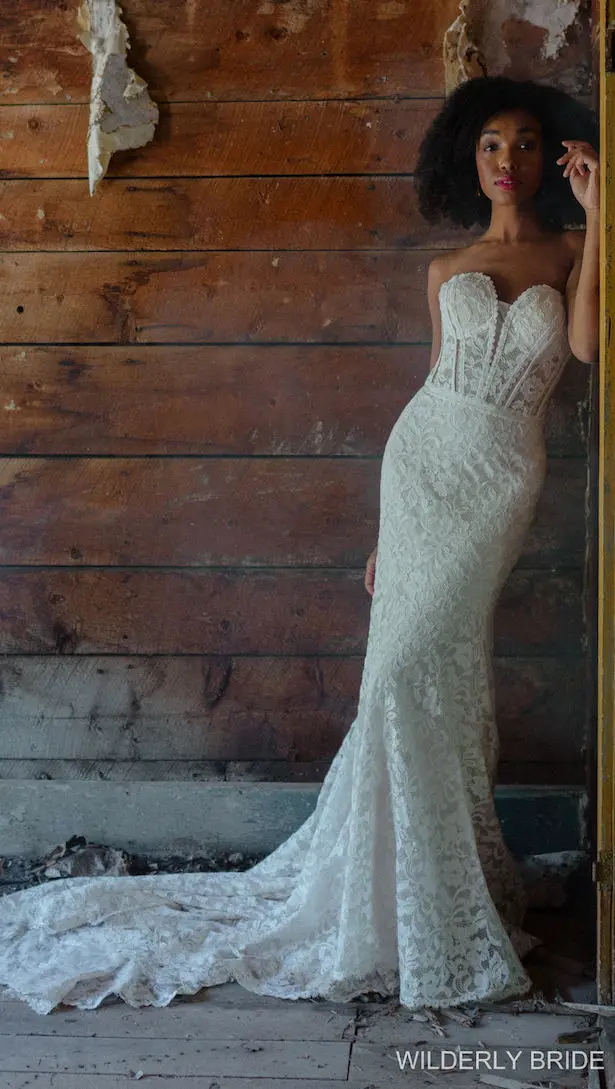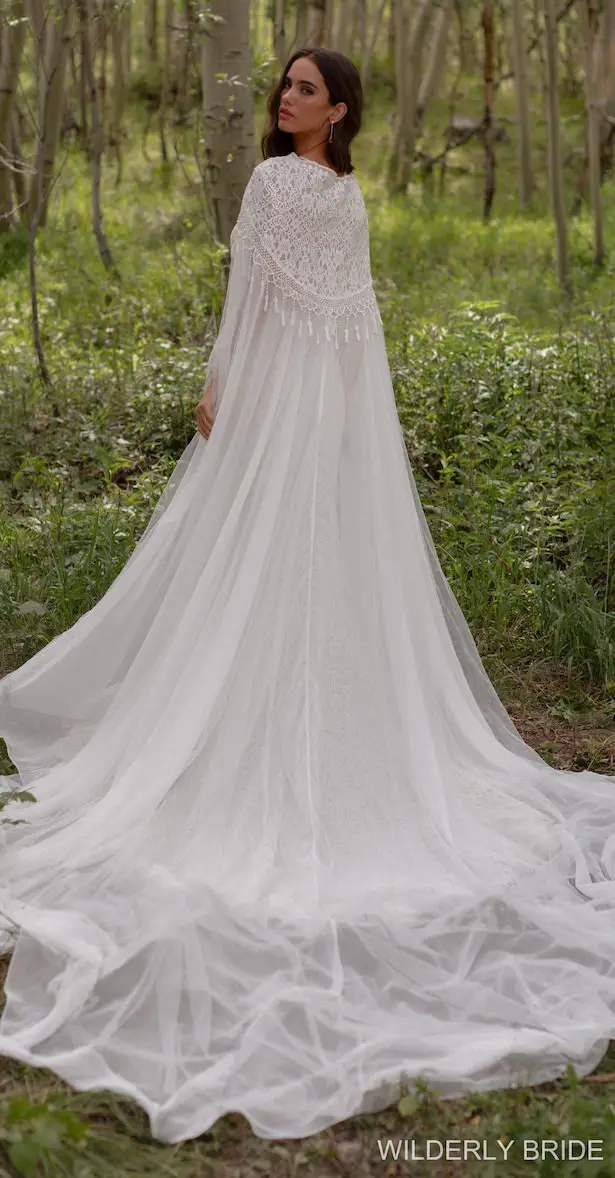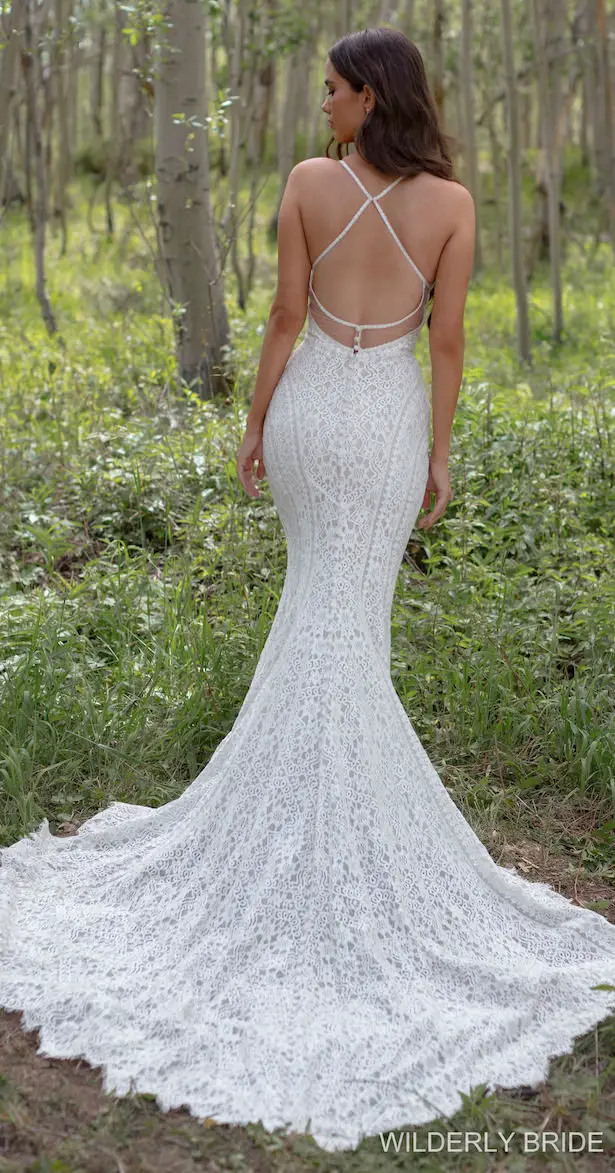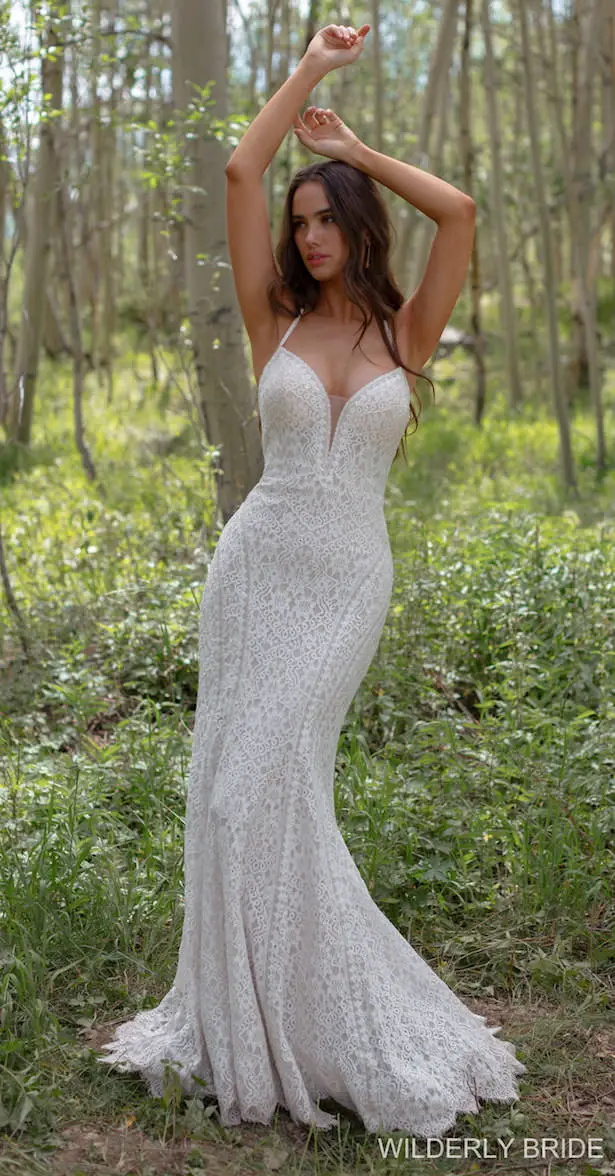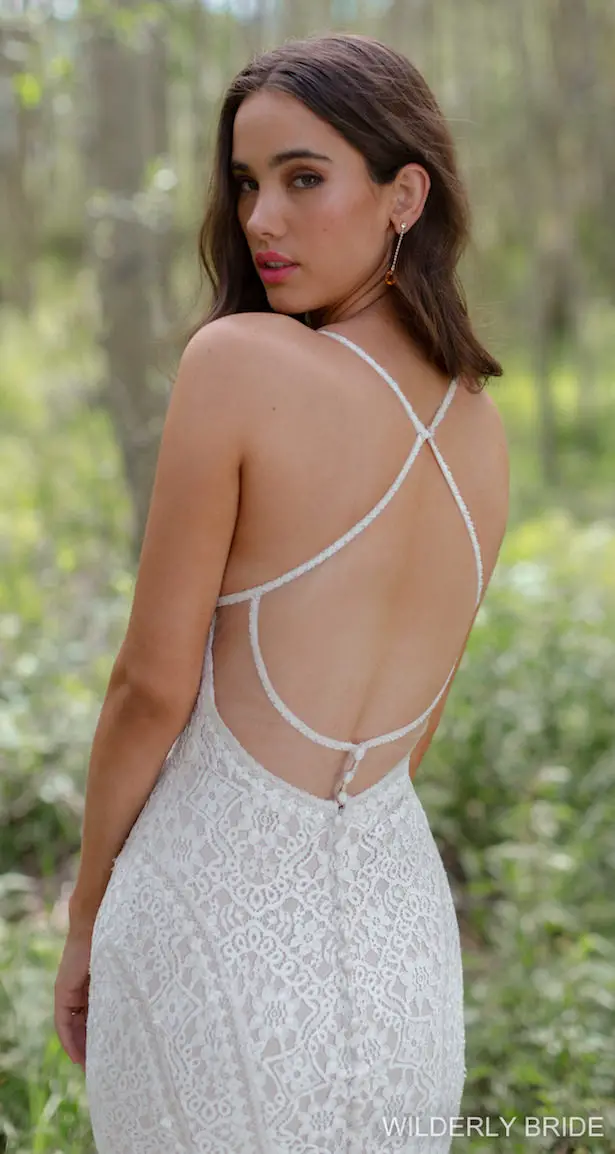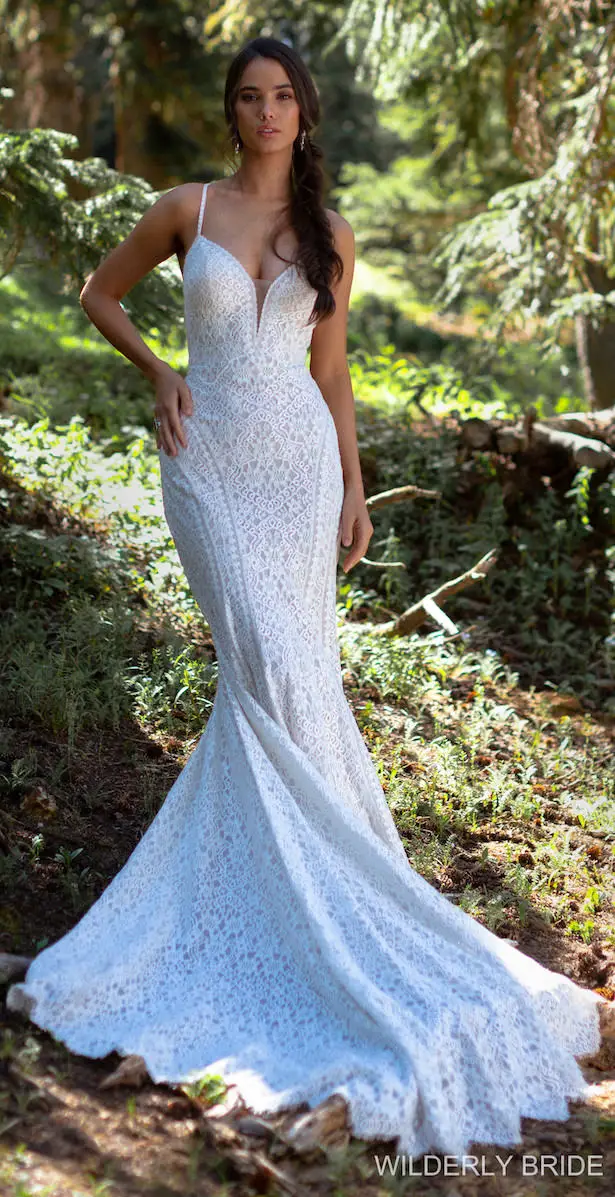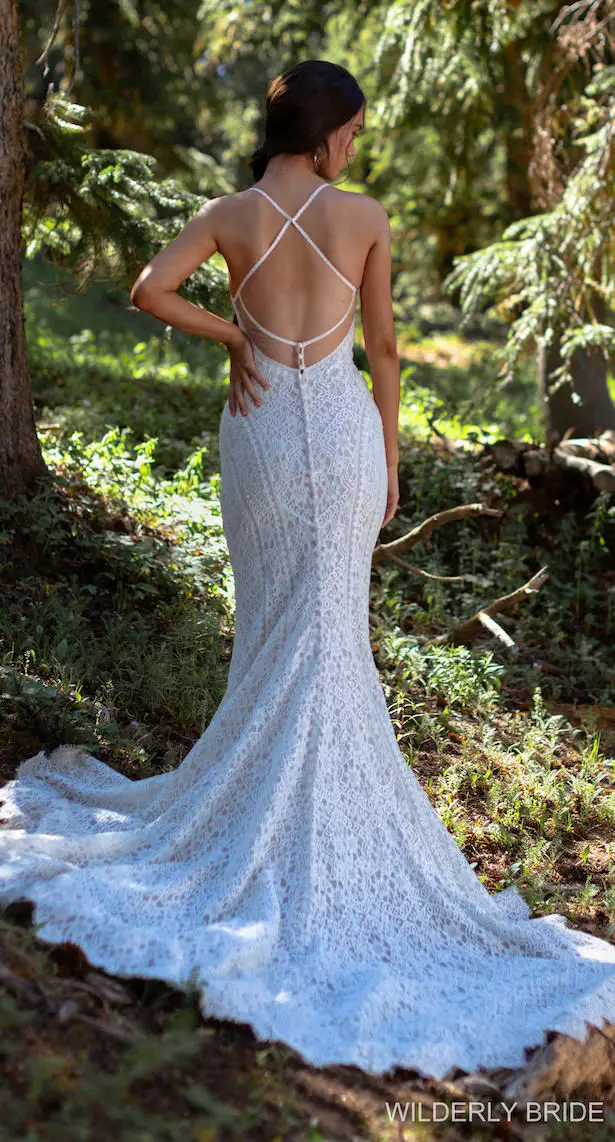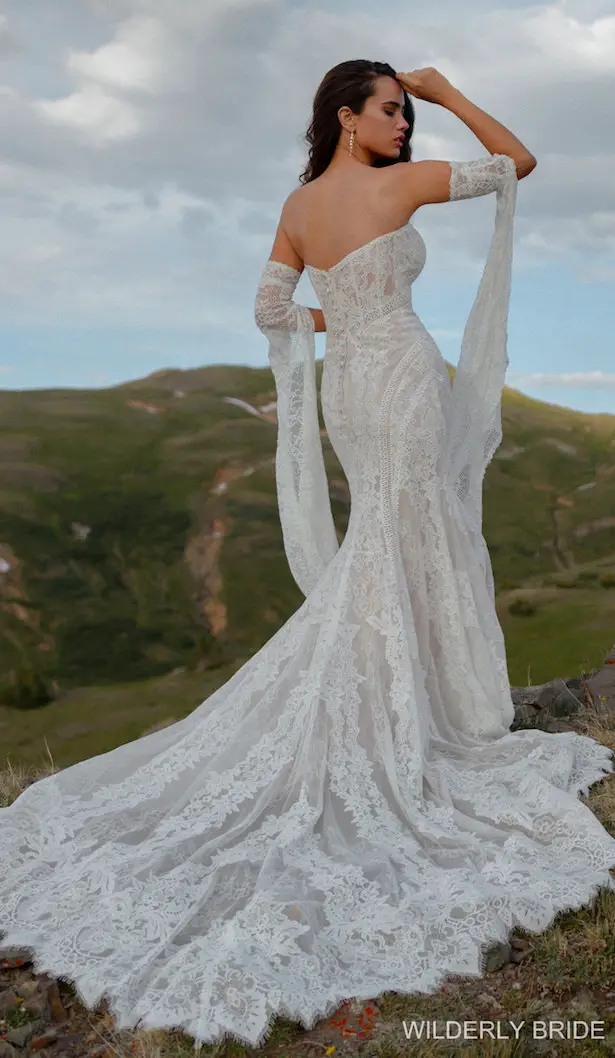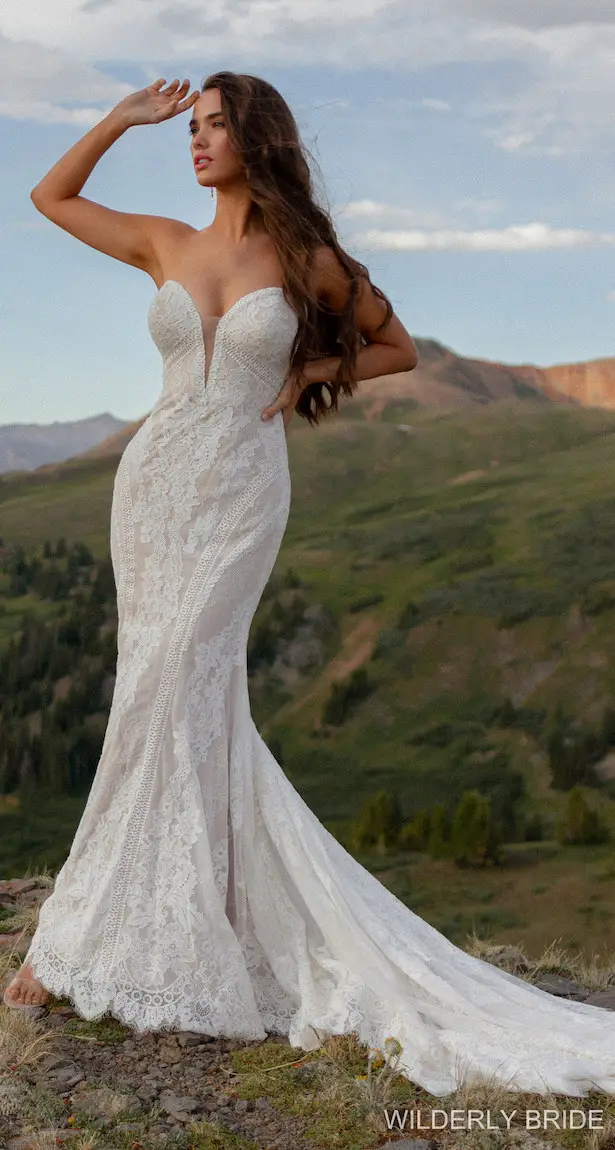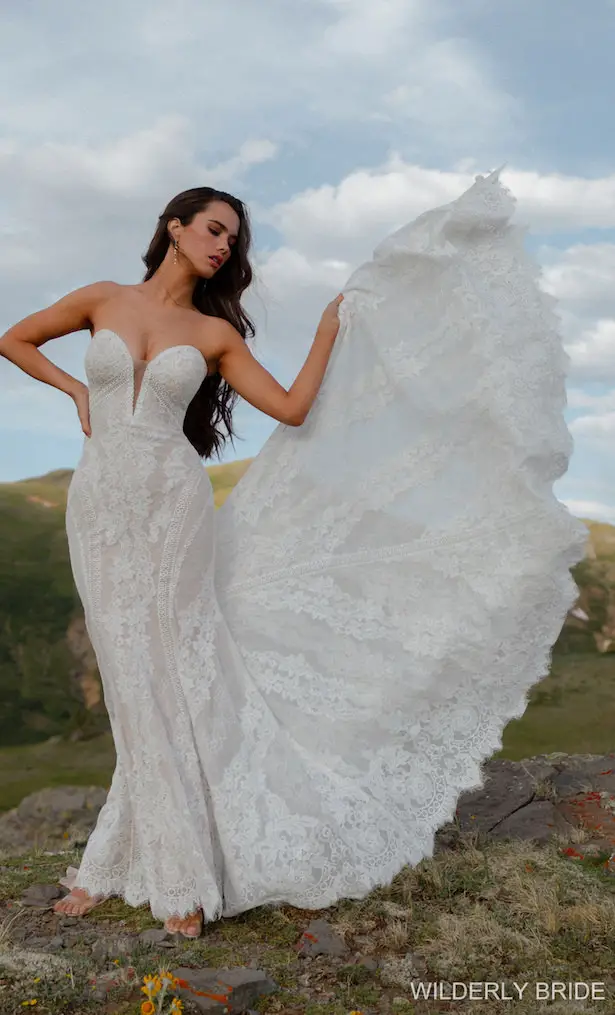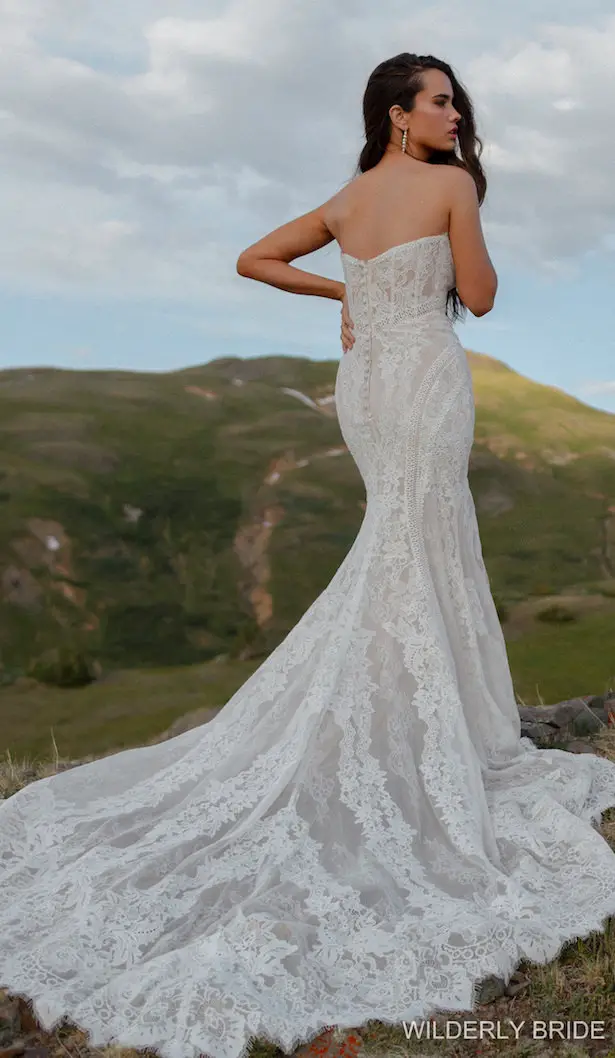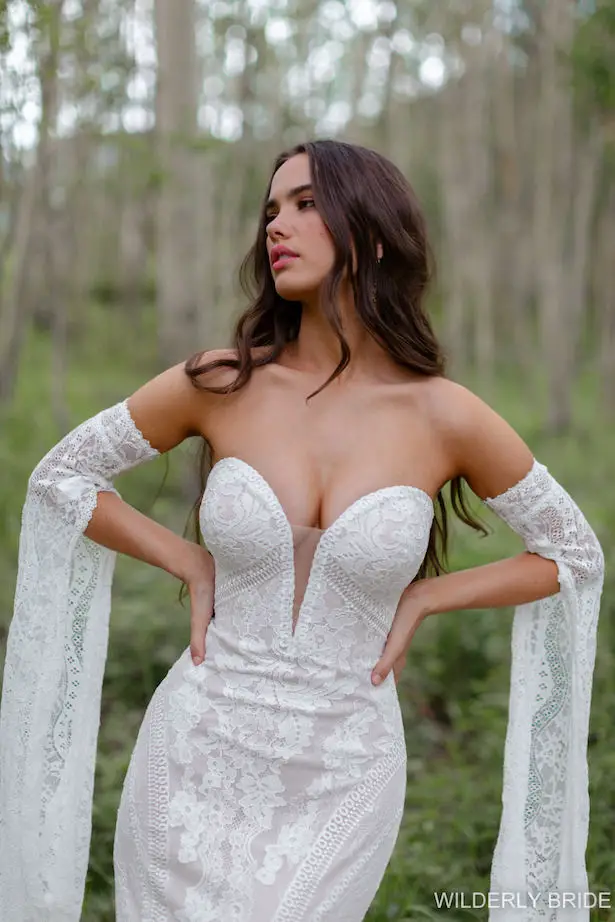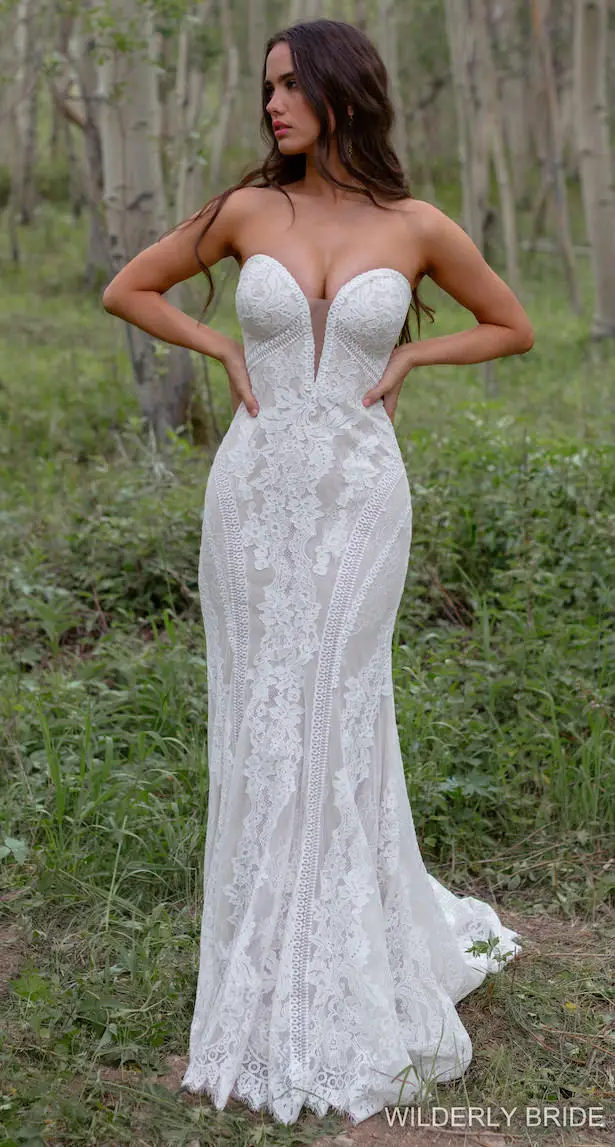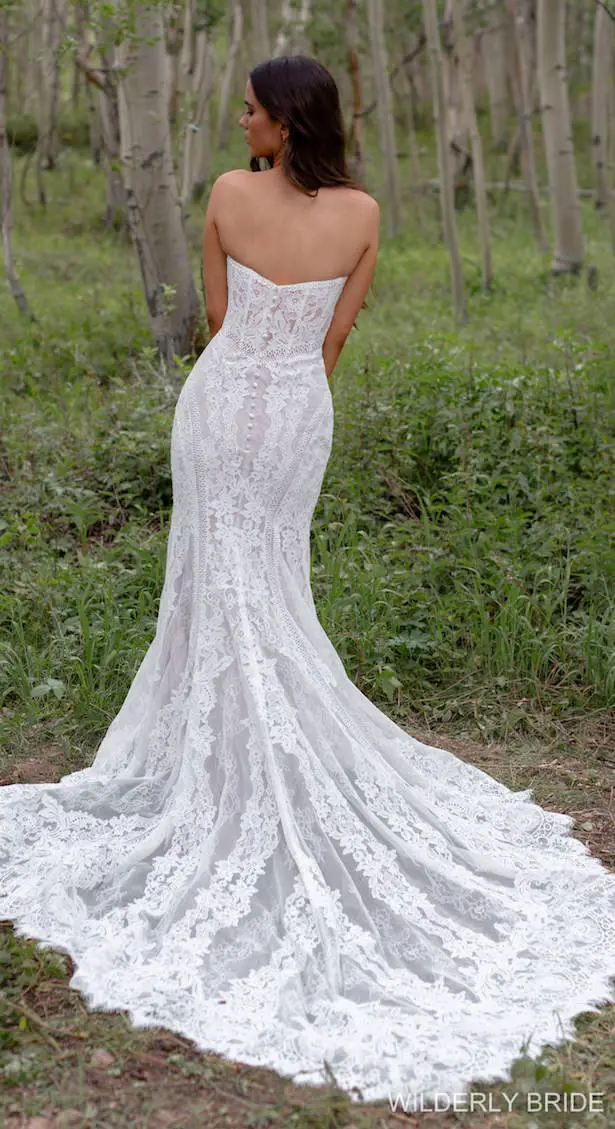 Flowy Silhouettes to Bring in The Romance
Dreaming of an effortlessly romantic look? This collection brings us so many relaxed a-line choices featuring skirts that photograph perfectly from every angle ⎼ no matter if your wedding takes place in your backyard, a charming hillside, or the perfect little spot where you shared your first kiss.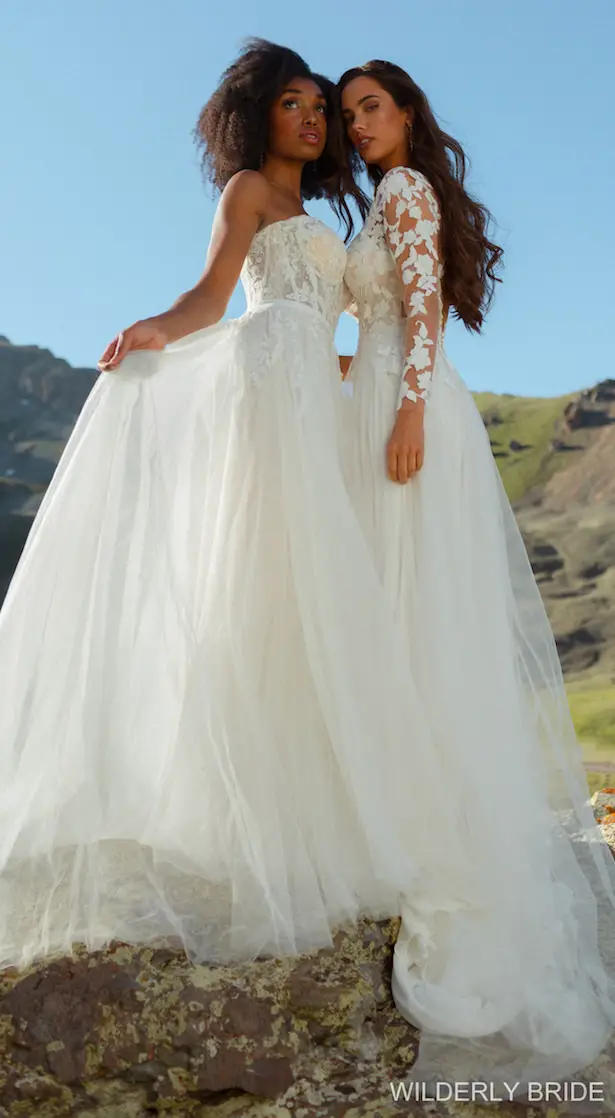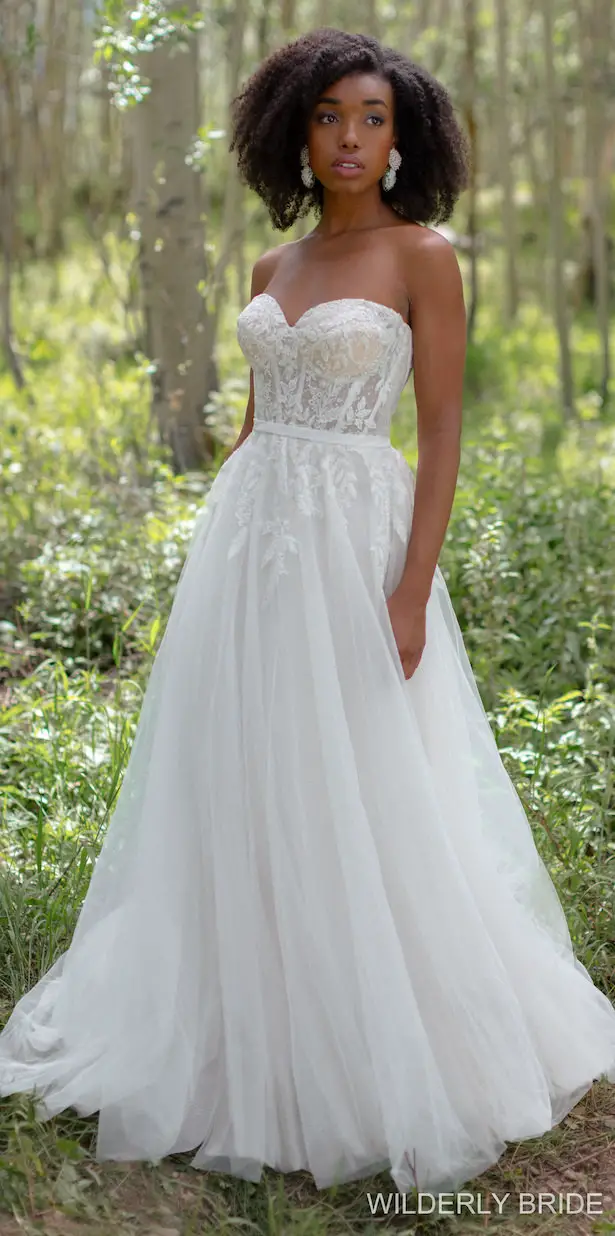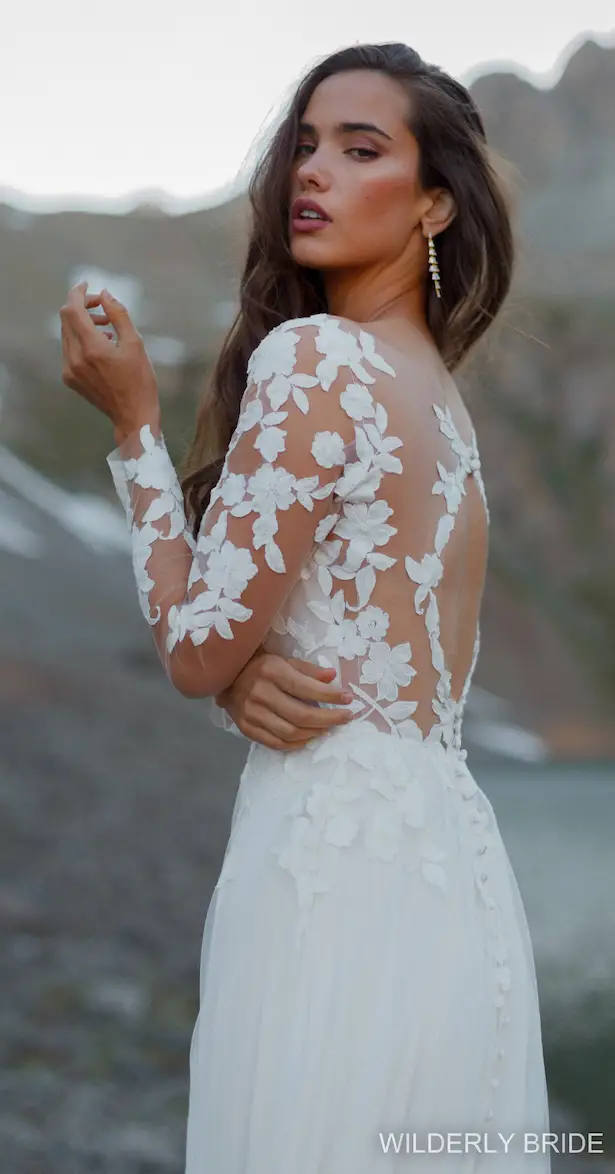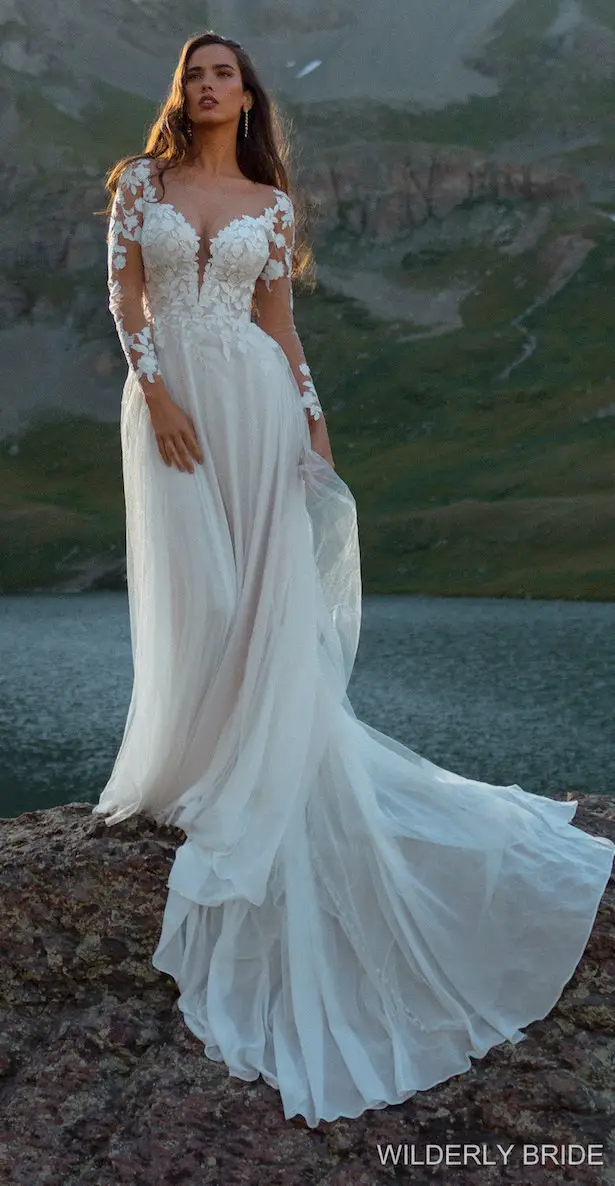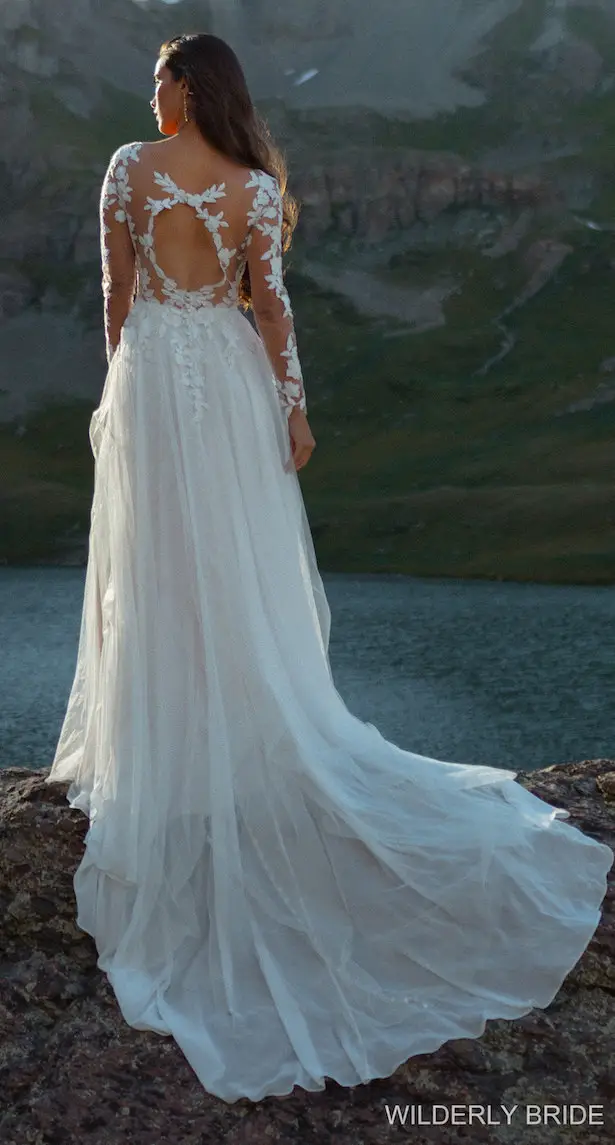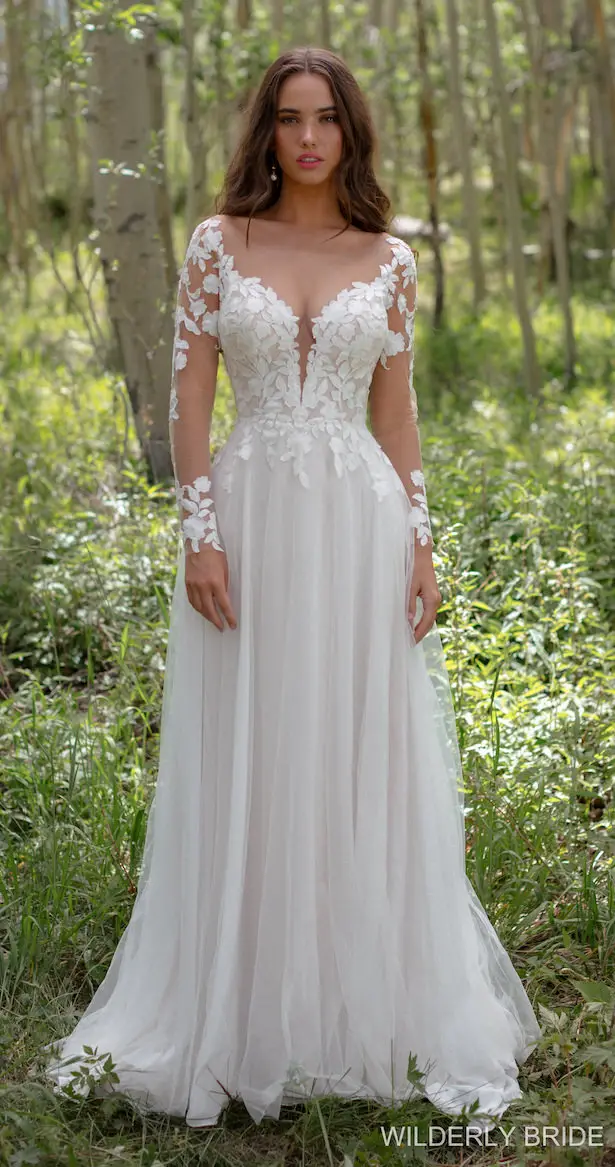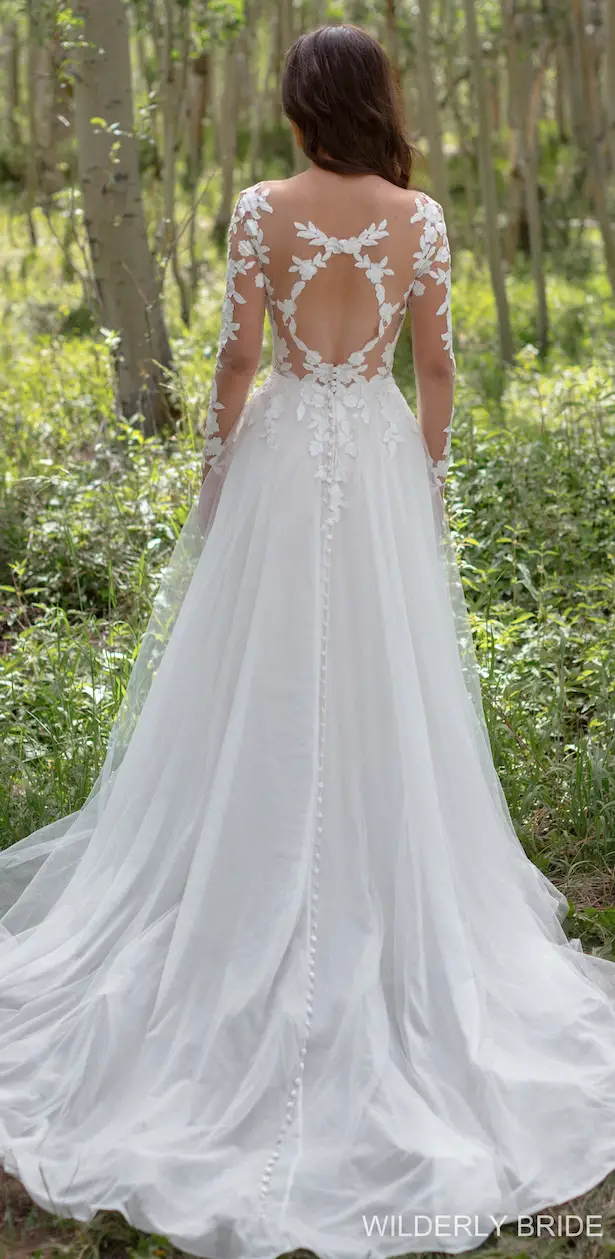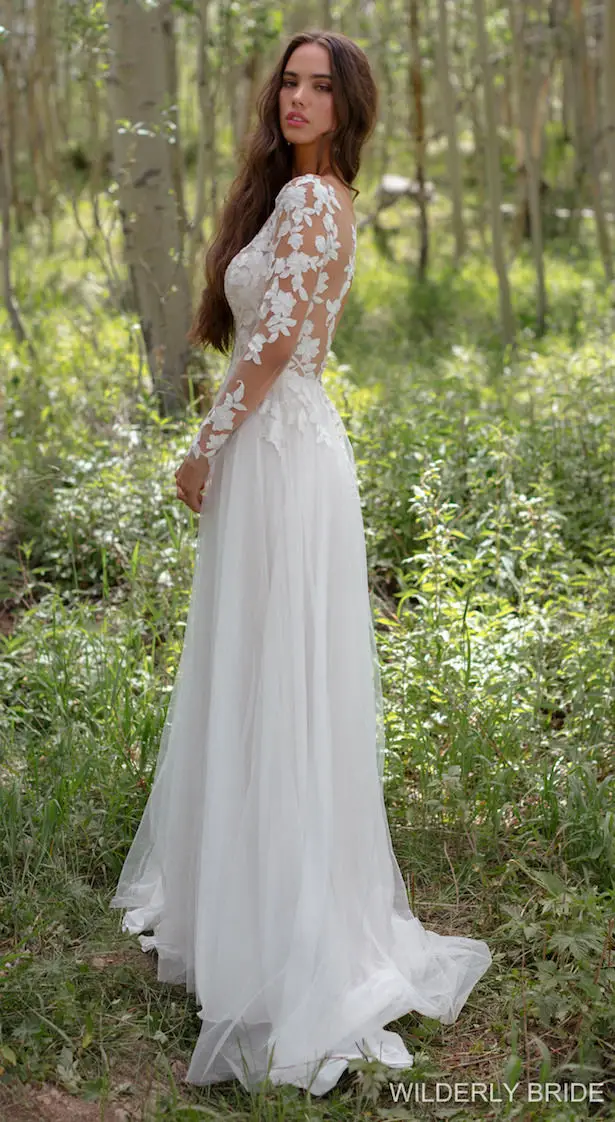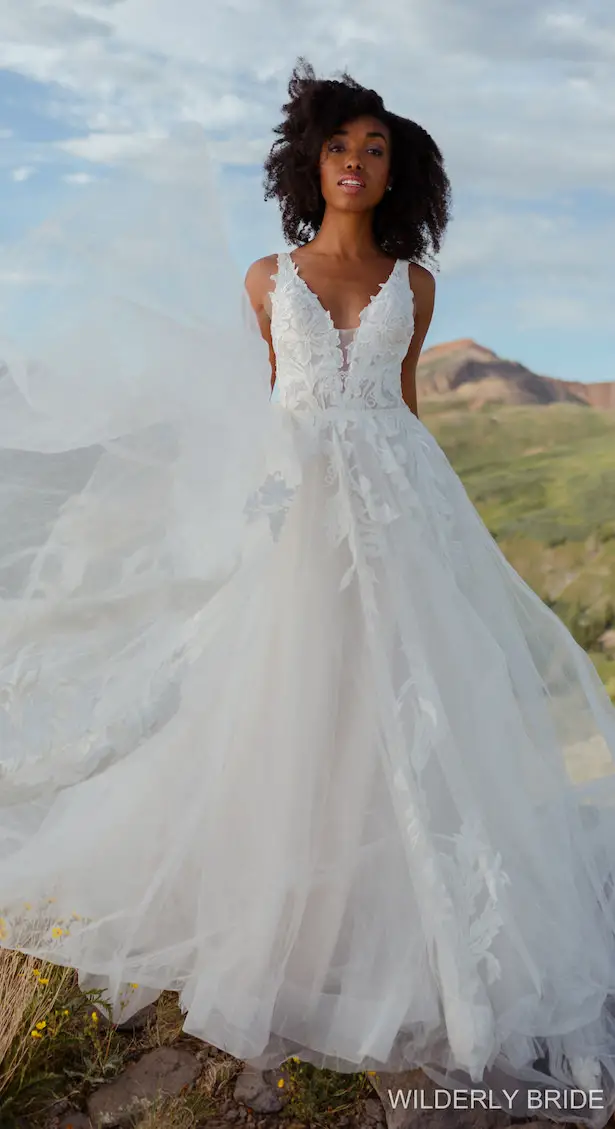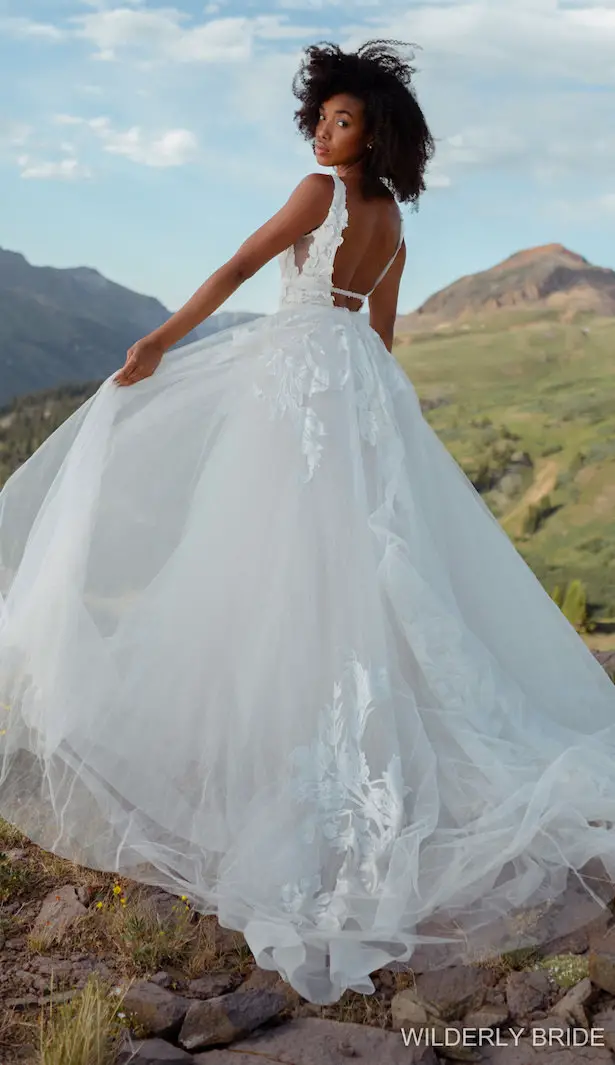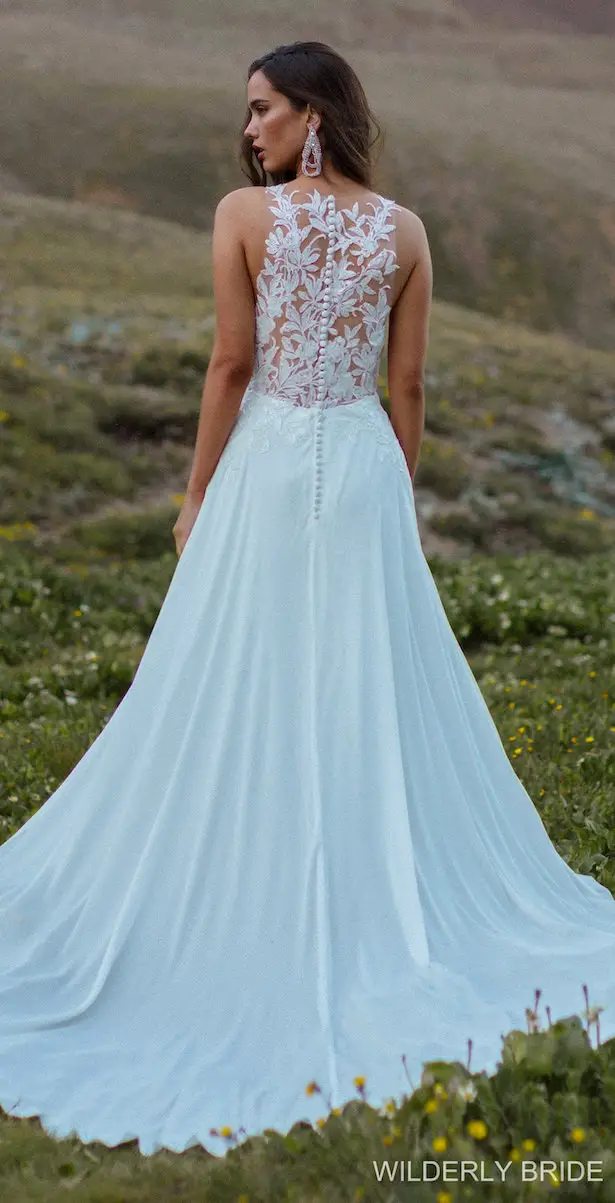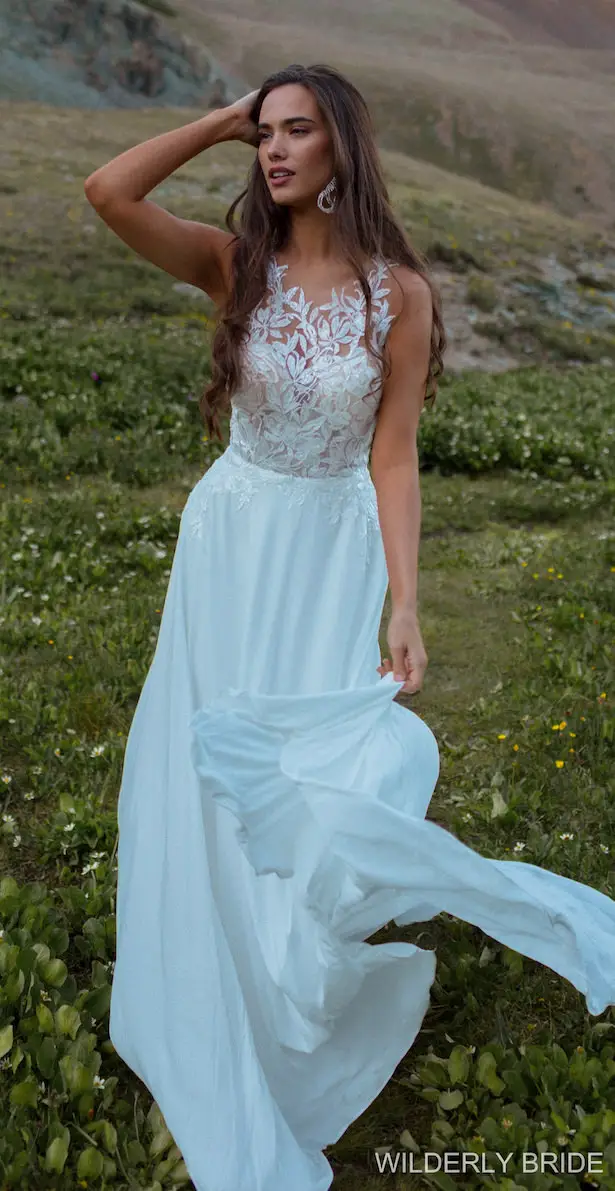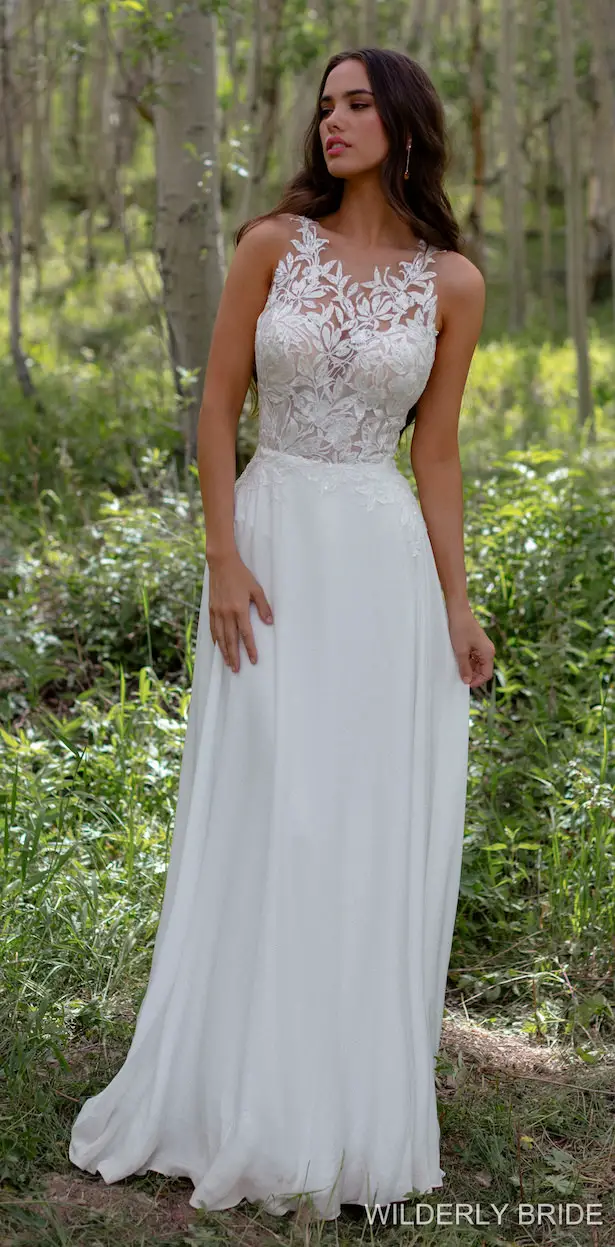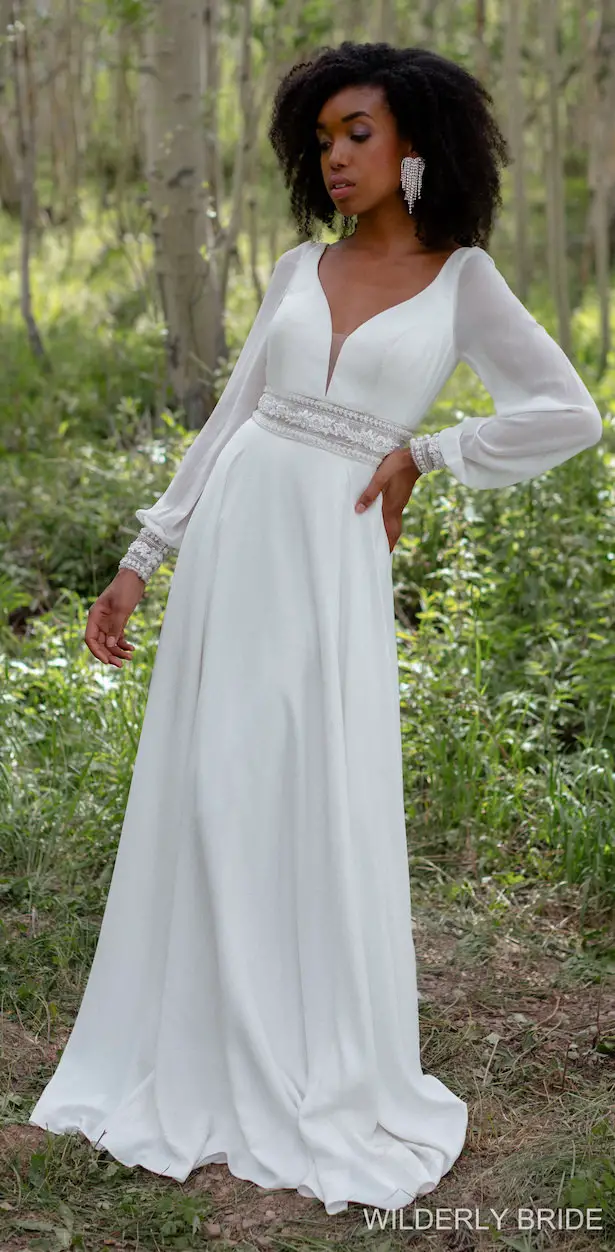 If you've found your dream wedding day look in this collection, find out Where To Buy a Wilderly Bride wedding dress here. For the latest updates, don't forget to follow Wilderly Bride on Instagram.
This post is sponsored by Allure Bridals.