Are you looking for a romantic destination for a weekend summer trip? Or are you planning on taking your partner to a far off place to celebrate their birthday? If yes, then we suggest Key West, Florida as a complete entertainment package for you and your honey.
Located closer to Cuba than to Miami, Key West is Florida's irreverent southernmost subtropical paradise, a unique confluence of history, climate, natural beauty, cultural diversity, architecture and unabashed romantic appeal.
Key West is the perfect getaway from the hustle and bustle of metropolis, and offers a wide variety of water activities including dolphin encounters, kayaking, diving and snorkeling. While on land, you can check out museums, shops, art galleries, theaters and a lot more. Scroll down and find some of our favorite things to do in Key West!
Marinas
Since this is supposed to be a romantic getaway, you must consider boating and marinas. Under the shining bright sun and over the clean blue water, you and your partner can pop some champagne as you celebrate his or her birthday. You both can sit at the end of the boat and enjoy a romantic sunset over the serene blue sea. In addition, Key West offers an interesting mix of rides to the tropical reefs if you are interested in exploring what is under water, as well as a daytime sunset cruise to help you reignite the love and read your partner a prose you wrote over the summer.
Fishing
Despite being a really small island, Key West has some of the most exotic fish swimming around its calm waters. Considered the fishing mecca, the island offers several private boats as well as party boats to give you a first-hand fishing experience. However, if you are not much of a sailor then you can opt-out of sailing the boat yourself.
Cultural Experience
If you and your partner want to enjoy some of the highlights of the local culture then you can choose from live theaters and movie theaters. A lot of talented artists have their work displayed in galleries located locally, so you can always go and check out some mesmerizing pieces.
Golf 
If your partner enjoys playing golf you can take him or her to the public 18 hole, 200 acre wide golf course. Amidst the beautiful greenery and scenic beauty, you'll feel as if you have reached a different part of the world. With facilities that include a driving range, clubhouse and restaurant, you will not have much to worry about.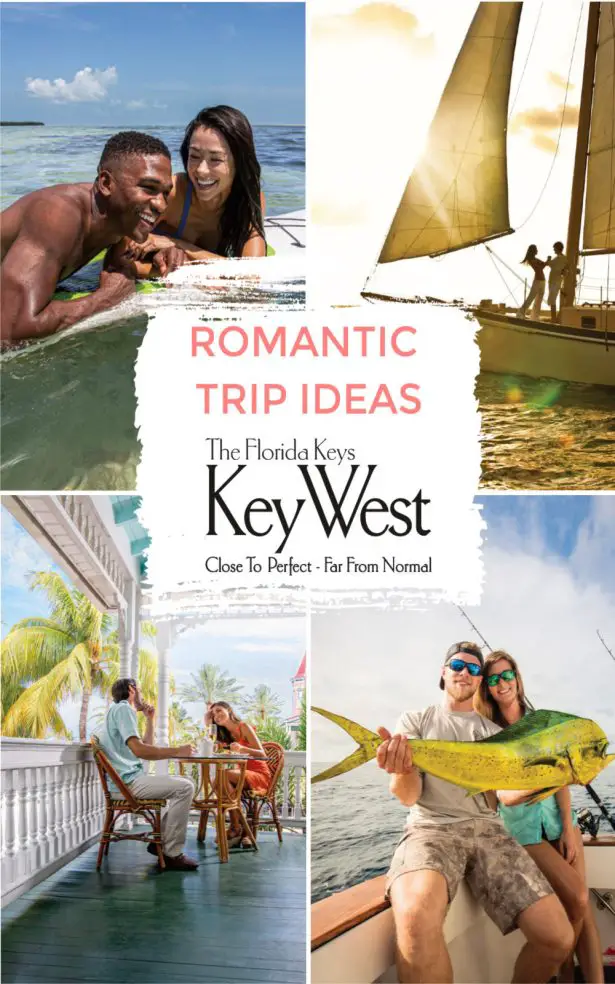 Beautiful Beaches
Apart from these exclusive attractions, Key West has a wide but busy beach that you can lounge at with your partner as you walk down the seashore. You can have a romantic dinner arranged at night as a surprise to seal the exciting day off.
What are you waiting for? Plan that adventurous and romantic trip that you have been dreaming about and make some unforgettable memories! With plenty of activities to discover, there's something to suit everyone's budgets and tastes in Key West.
This post has been sponsored by Key West, but concerns our own opinion. Thank you for supporting our partners.