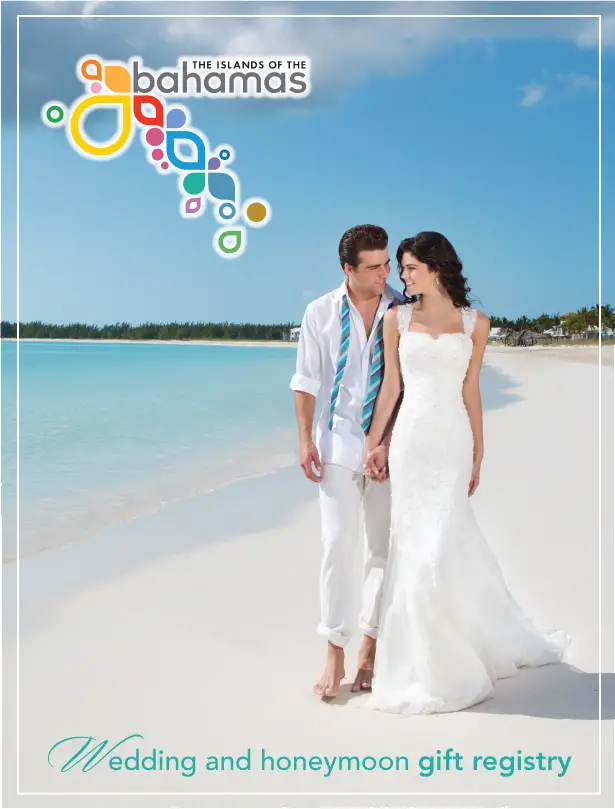 If your pretty little heart is set on a destination wedding, we have one word for you, Bahamas! This 700 island-paradise is a versatile destination for a stunning wedding or an exotic honeymoon. It has something for every sun-loving couple, whether you're looking for the complete privacy of your own island, an uber-luxurious hotel or scuba diving around the third largest barrier reef in the world. And although, the gorgeous pink sand beaches + stunning turquoise waters of The Bahamas seem to be millions of miles away. A short plane transfer from Miami brings you to this charming and blissful Caribbean spot that will make the perfect setting for the fulfillment of wedding and honeymoon dreams.
The Bahamas is made for Romance! Picture tropical weather, unique architecture and some of the world's finest resorts… Lose yourself in the romance of old world charm, yet have all the conveniences of modern life always ready at hand. Add the warmth of some of the friendliest people on earth and you have yourself a recipe for an unforgettable experience.
Although the Bahamas share clear waters, warm weather, diverse wildlife and friendly locals, the islands vary substantially from one another. But with 16 main islands to choose from, you're guaranteed to find one that captures your imagination. So, why not tie the knot on one and Honeymoon on another? Better yet, since no one said you have to choose, we highly recommend that you island-hop during your honeymoon… see why it is so difficult to pick a favorite!
And now my friend, you can comfortably enjoy everything this tropical wonderland has to offer thanks to the new Bahamas Wedding and Honeymoon Gift Registry. An online tool that says goodbye to all of that registry-induced panic and hello to a stylishly honeymoon. Having gone through a wedding ourselves, we know that expenses add up and a budget may not cover all the costs, so why not create a gift registry that will help provide you the experiences and long lasting memories that your budget may not  allow. The best part? Registering is totally FREE and super easy! List any activities you want for your Bahamas honeymoon – from nights at a luxurious resort and romantic dinners to spa treatments and snorkeling with sea turtles. Share your 'Wish List' with families and friends, sit downs and relax as they contribute with portions to your dream getaway.
Additionally, The Bahamas Wedding and Honeymoon Gift Registry acts as a complete wedding website and includes pretty much every online tool you need to keep everyone informed about your nuptial news, including: a wedding blog, an online photo album (where unlimited photos can be uploaded and printed for wedding guests at no charge),'Our Story' section, travel information, RSVP and much more. How amazing is that?! It also features social media widgets that make sharing every detail and exciting event of your wedding that much easier.
So, what are you waiting for? Create your very own Bahamas Wedding and Honeymoon Gift Registry today and make your newlywed vacation as fabulous as your big day.  Happy honeymooning, lovelies! xo
This post has been sponsored by The Bahamas, but concerns our own opinion. Thank you for supporting our partners.