5 Reasons to Have a Destination Wedding or Honeymoon in Hawaii
With five island locations to choose from and year-round gorgeous weather, Hawaii is a fantastic sight for destination weddings and honeymoons! We gathered together the top-five reasons that make it hard to beat the fiftieth state for romance and we put them up on Pinterest. So, head there by clicking here and discover why we think you should consider getting hitched and/or have your honeymoon on any of the five Hawaiian islands... I'll give you a clue, there are beyond-amazing sunsets involved.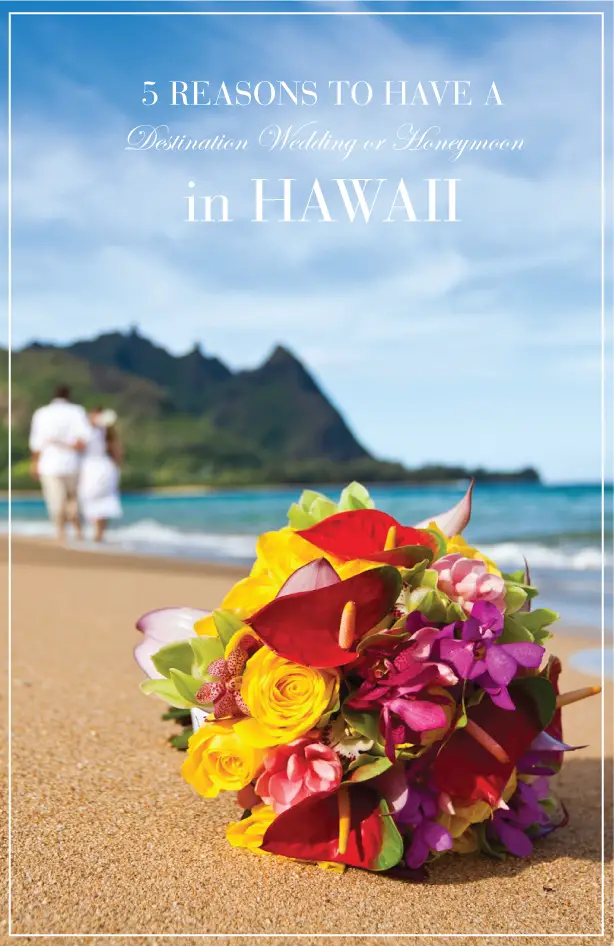 If Hawaii is not what you are looking for make sure to visit the rest of our Destination Wedding and Honeymoon dedicated Pinterest board in partnership with Apple Vacations. It is filled with ideas, inspiration, and tips for a romantic + fun honeymoon or an ever so magical destination wedding!