This is a sponsored conversation written by me on behalf of Cricut. The opinions and text are all mine.
Today I am back with another gorgeous DIY project for your wedding day. This tutorial will show you exactly how to make these calligraphy acrylic table numbers! You won't believe how simple this actually is! Making your wedding table numbers is a great project because you are only having to make 10 -25 items… it's not like making a favor for every single guest.
Cricut BrightPad™
Last week, ICYM, I brought you some pretty, handmade nail art for your wedding day. On that blog post, we also talked about the amazing possibilities Cricut brings to your DIY wedding. You probably know Cricut and their cutting machines for the unbelievable selection of materials you can cut with them. But today's project doesn't involve any cutting at all, but it involves one of my favorite Cricut tools… the Cricut BrightPad™.
The Cricut BrightPad is your best friend when it comes to weeding with ease (aka remove all the excess material) from everything you cut with your Cricut cutting machine. But on today's tutorial, we are using Brightpad on a totally different and unexpected way… We will be using it for tracing.
SUPPLIES: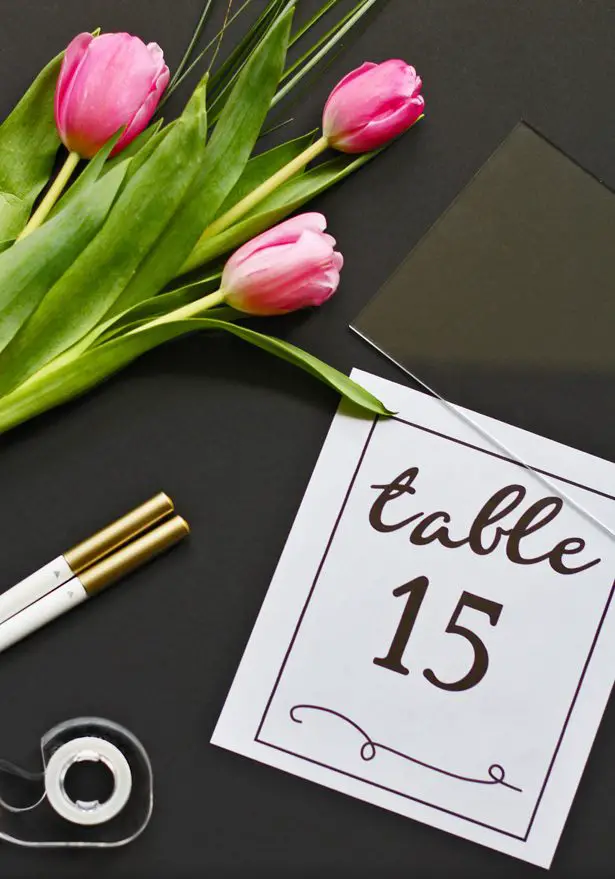 STEP 1: Follow this link to open up the files in Cricut Design Space®. You can change the number by press edit on the project.
STEP 2: Follow the prompts in Design Space® to print the design.
STEP 3: Trim the table number design close to the cut lines and tape it to your Cricut BrightPad™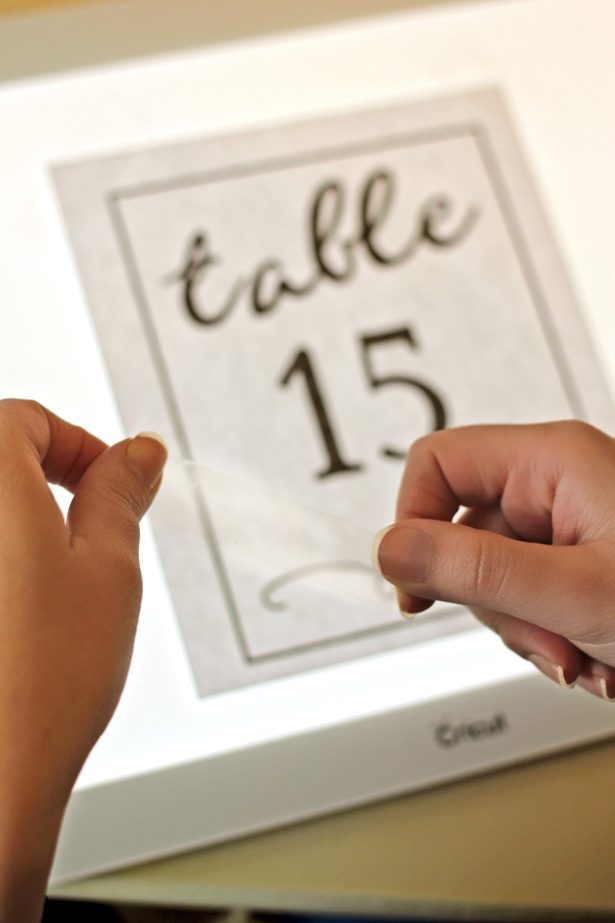 STEP 4: Place your blank acrylic piece over the table number. Use the rectangle as a guide to center it and tape the corners.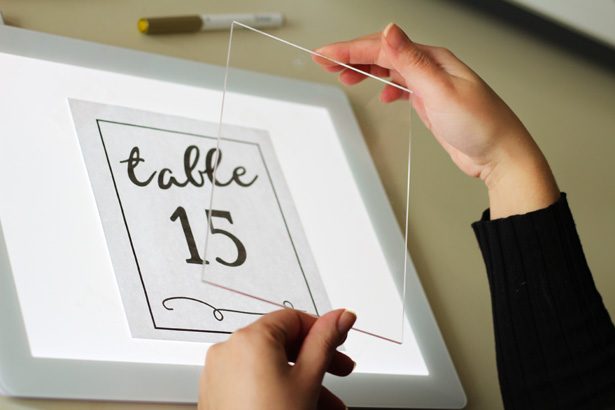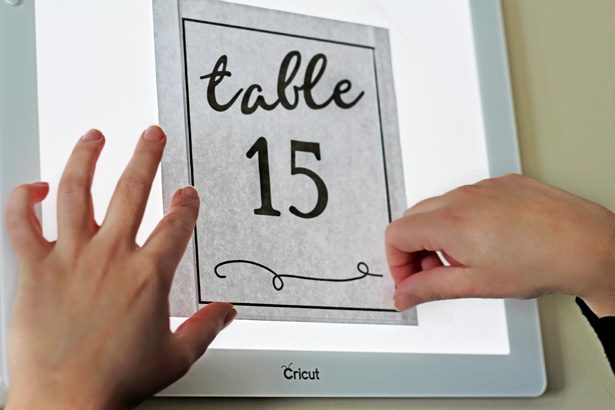 STEP 5: Carefully trace it with your gold marker. Tracing a computer print out is SO much easier than trying to draw it yourself!
There you have it!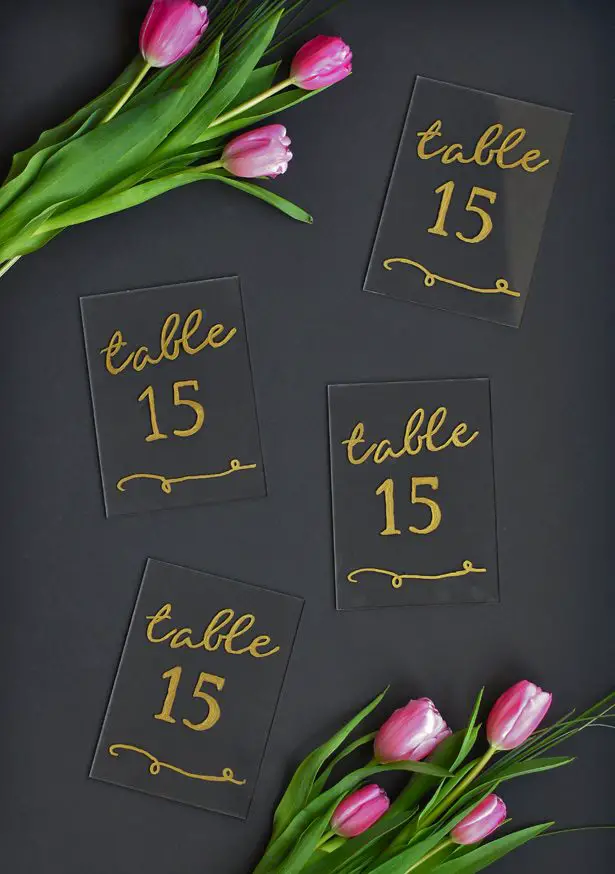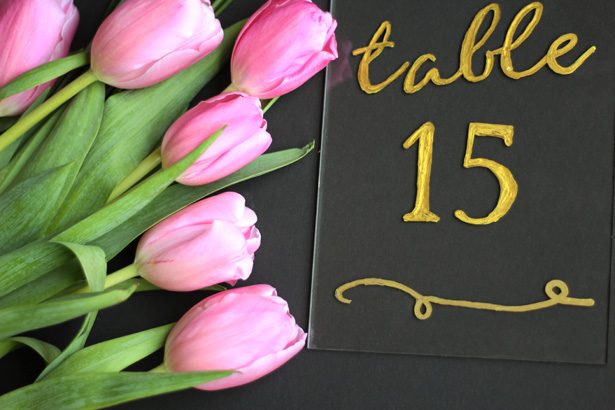 CREDITS
Styling + DIY Tutorials: Alejandra Baca from Belle The Magazine | Photography: @johnrodriguez.go | Cricut Materials and Machines: Cricut
SHOP THE SUPPLIES:
Find the supplies you'll need for this project from our affiliate links below: