I've been blogging beautiful weddings for almost a decade now, so trust me when I tell you that beautiful beaches, romantic sunsets, and swaying palms make for some seriously stunning wedding photos…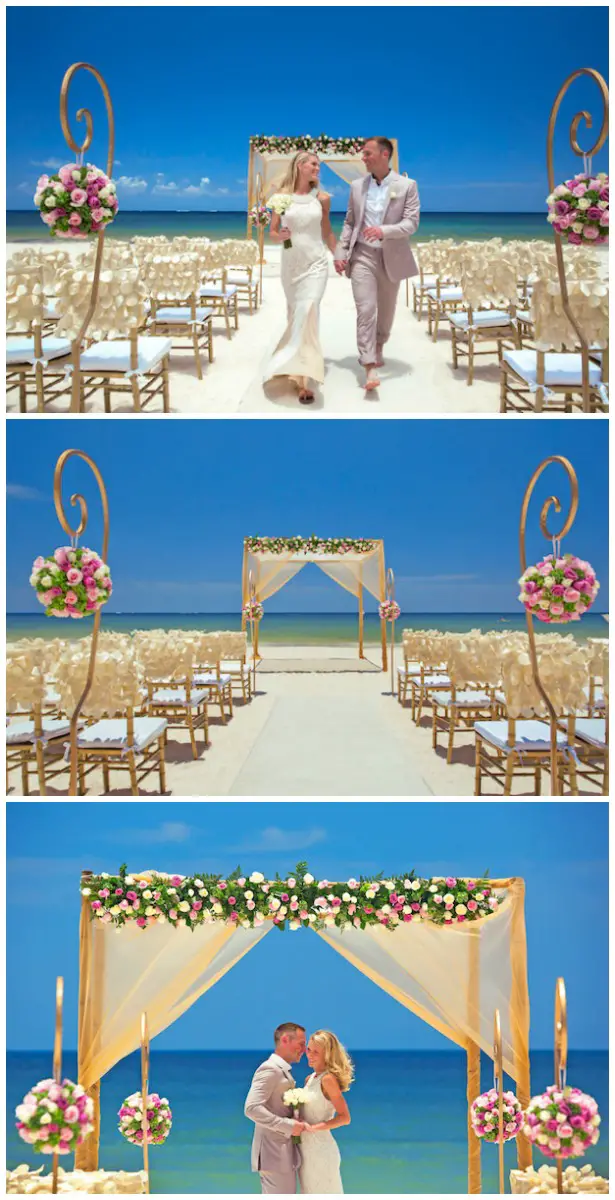 Well, what if I told you that you that this could be your picture perfect backdrop? All for free — l mean, truly free.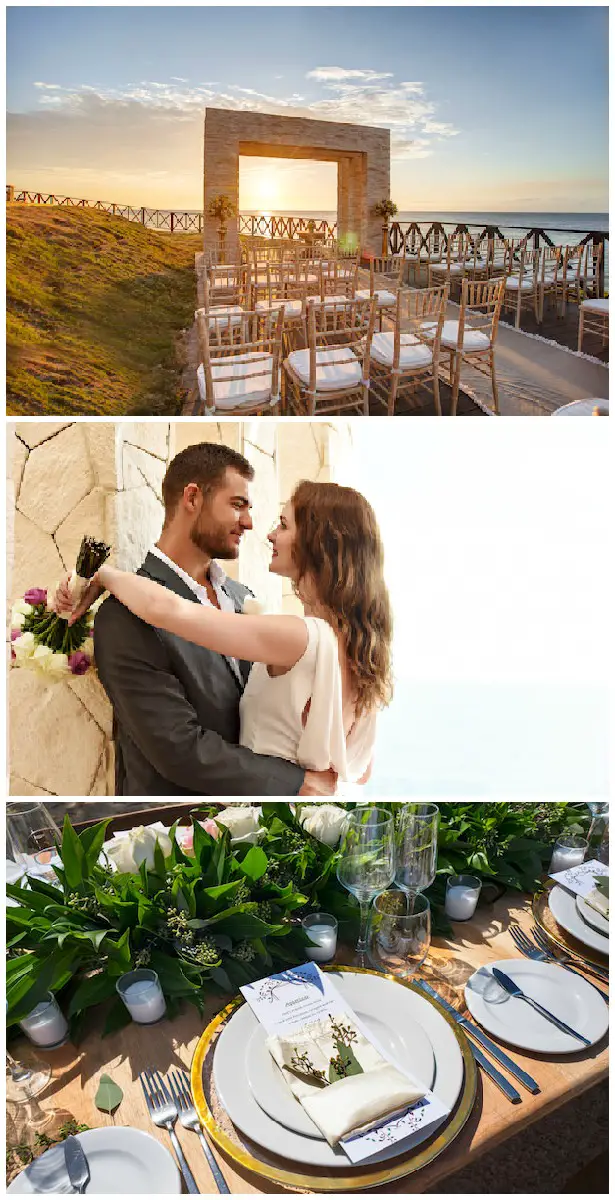 And no, I'm not just talking about the typical "free" wedding seen advertised by your average all-inclusive here! You won't have to pay for X number of nights, just to get simple wedding florals, some cake, sparkling wine, and hors-d'oeuvres. Nope, thanks to the team at DESTIFY, this amazing grand prize with an estimated value of $30,000 extends far beyond the standard…
Ready for it?! *drumroll*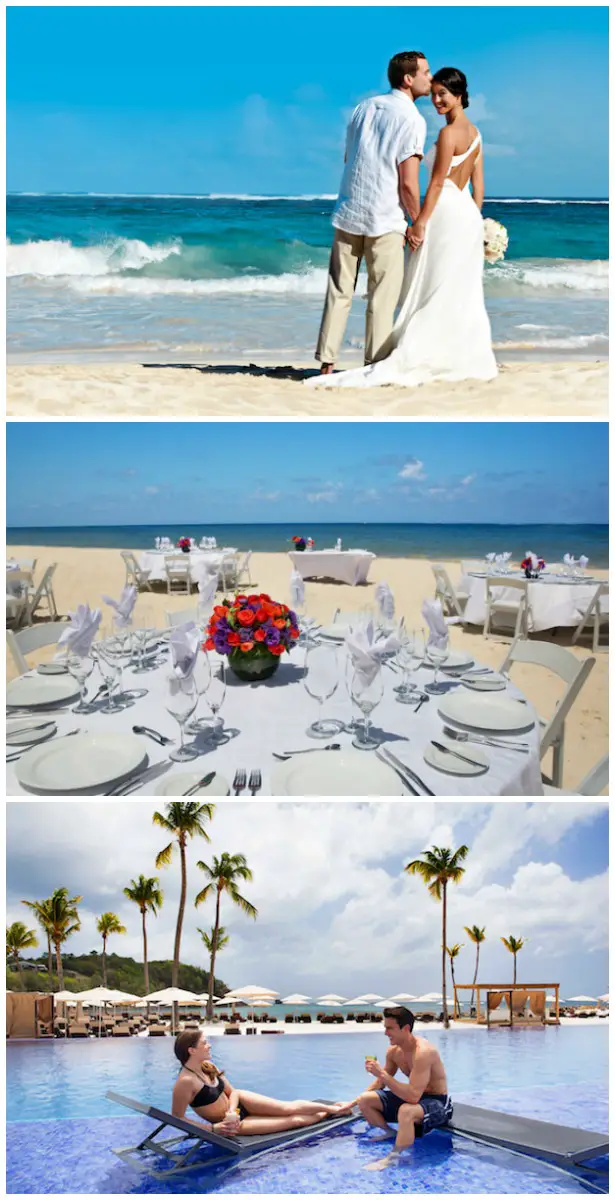 One lucky couple can win a luxurious 7-night stay at ANY Royalton Resort Property located in either Mexico, Jamaica, Dominican Republic, St. Lucia or Antigua, plus a full wedding package, guest accommodations, private shuttle and excursion for the entire entourage! It really doesn't get much sweeter than that… or does it? The generous folks at Destify are even willing to throw in airfare for the couple of the hour!
+
ALL couples who book their wedding at a Royalton Luxury Resorts via Destify will get a  $1,000US Resort Credit for their wedding at any Royalton property (excluding Cuba). Terms and conditions apply.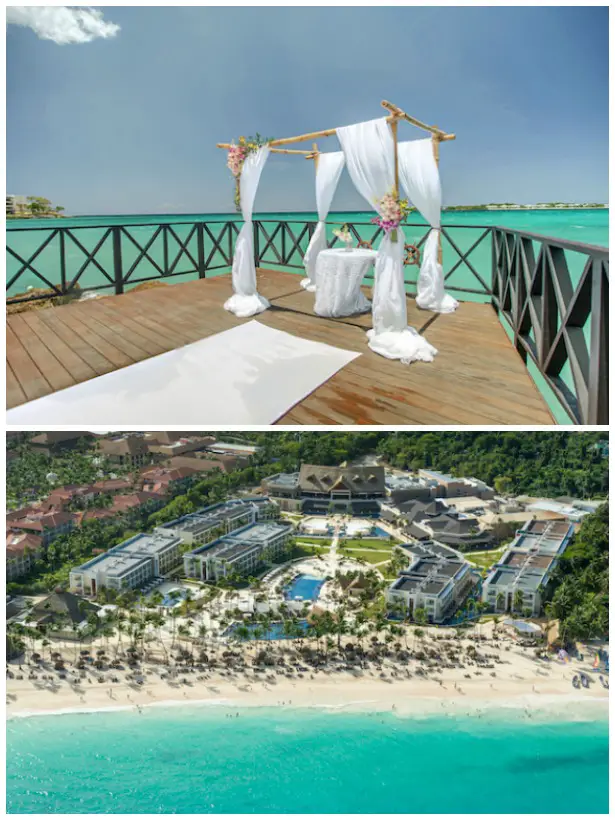 Ready to turn your destination wedding dreams into reality? Here's how you can enter for your chance to win a FREE destination wedding valued at $30,000: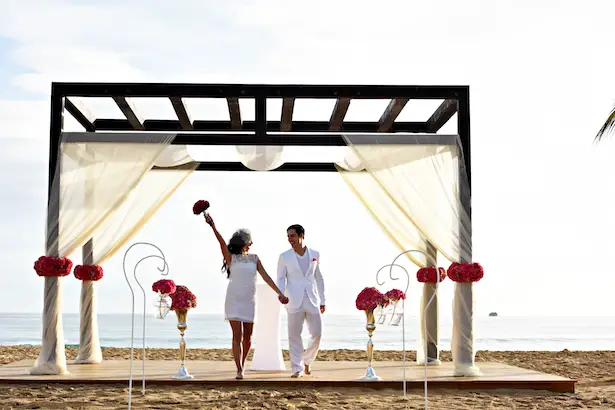 Simply submit a short video to Destify telling them why you deserve to win a free destination wedding. (Tip: Be creative! Share your love story, why you dream of a destination wedding and how it will change your life!)
The deadline to submit is October 31st at 11 am CST.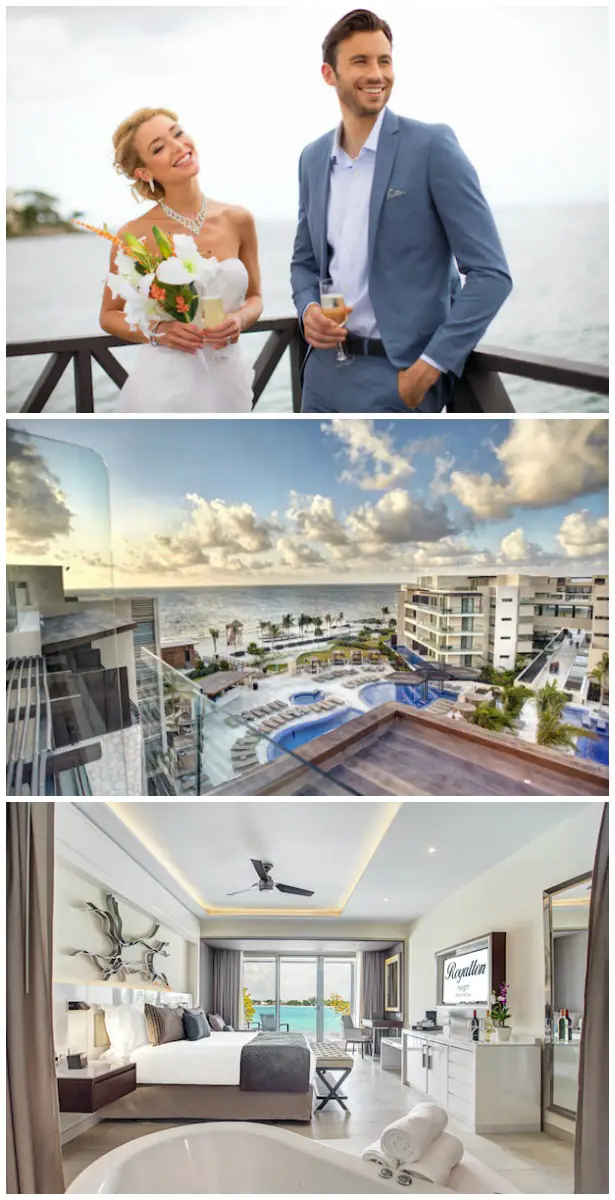 The top 30 finalists will be announced in November, and at the end of the year, the Destify team will reveal that you're the winners! You'll also have your love story and those picturesque photos we talked about *wink* featured on Destify.com, DestinationWeddingDetails.com and more!

WHAT: Free Destination Wedding Valued at $30K. (Airfare, 7-night hotel accommodations, travel arrangements coordinated by Destify, Complimentary Wedding Package, 5-night hotel accommodations for 20 of the wedding guests, private shuttles from the airport to the hotel and a private excursion for the entire wedding party).
HOW: To enter, couples must submit a short video to Destify telling them why they deserve to win a free destination wedding.
WHO: The grand prize winner will be chosen out of the 30 most popular submissions by a panel of judges.
WHEN: Giveaway ends on October 31st at 11pm CST.
Good luck!!
Compensation for this post was provided by Destify for Aisle Society. All opinions are the author's own are not endorsed by Destify, Aisle Society, or their affiliates.