Did you catch the Royal wedding? We sure did. In fact, we had shared our favorite moment of the royal nuptials on Instagram and the sweet little video had god hundreds' of thousands of views. We love everything about the wedding day, from the break with tradition and infused of meaningful notes (ceremony) to the "girl power" moments (walking down the aisle alone and MOB speech). But let's be honest, the element that got most of our attention was Meghan's dress.
*This post contains affiliate links.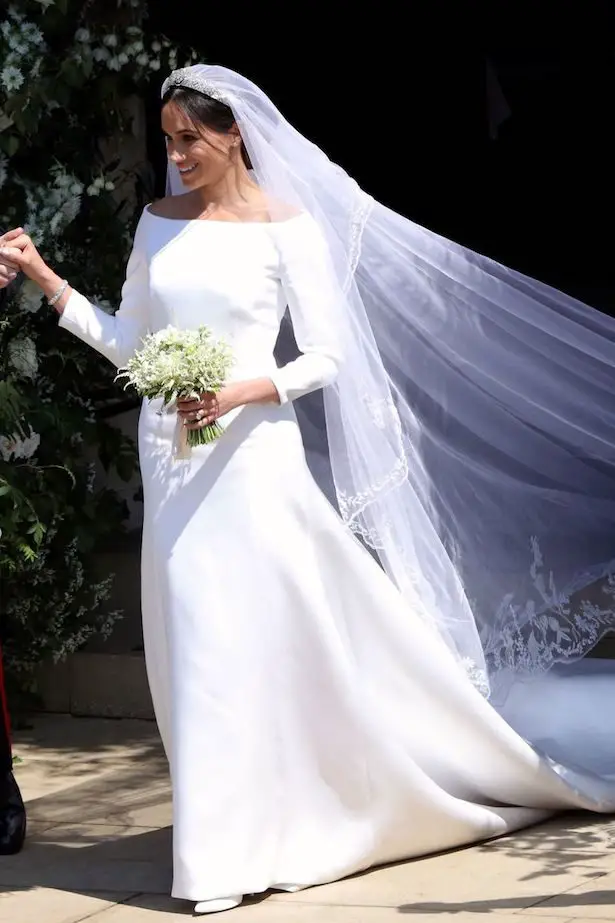 In 2011 Kate Middleton's classic wedding gown created a trend for the romantic and lace sleeves styles. Brides worldwide have been shopping for bridal styles just like Kate's. But, Meghan's unembellished, simple and elegant custom Givenchy gown will drive the bridal trend to the simple, minimalist and completely clean bridal trend we've been noticing lately.
There is no doubt that elaborated wedding dresses of the past will be deemed "old-fashioned" moving forward, and Meghan's unadorned style is likely to push vying for Kate's lace look to the bridal back seat.
With that in mind, we rounded up some Simple Wedding Dresses Inspired by Meghan Markle's bridal look.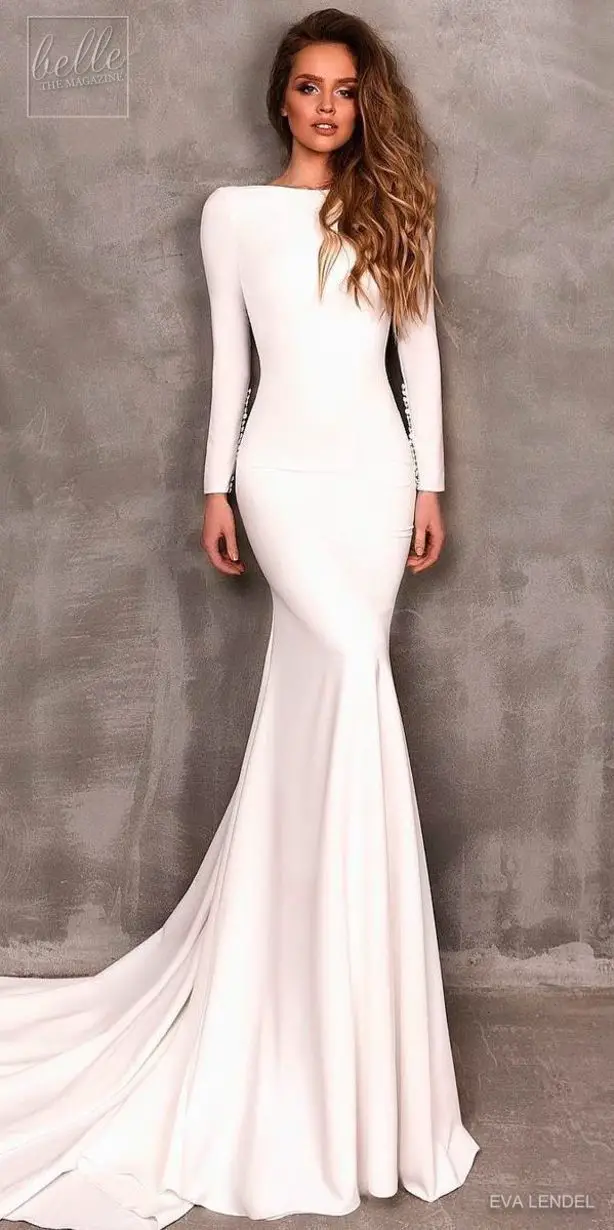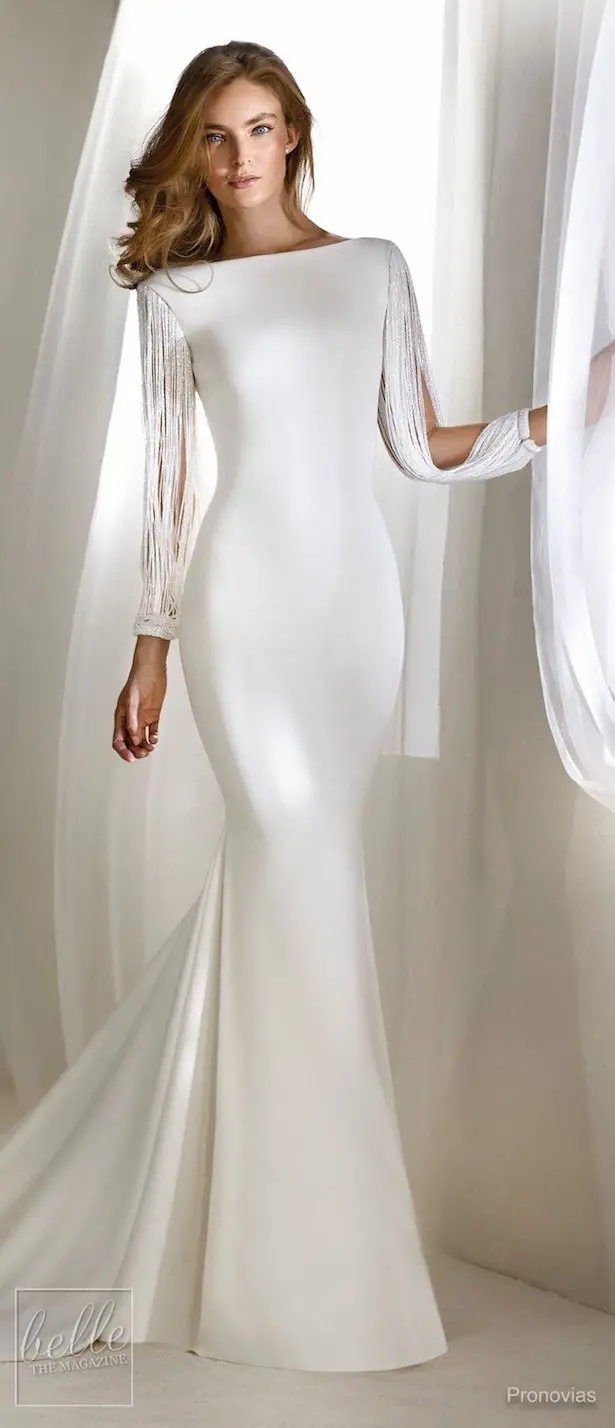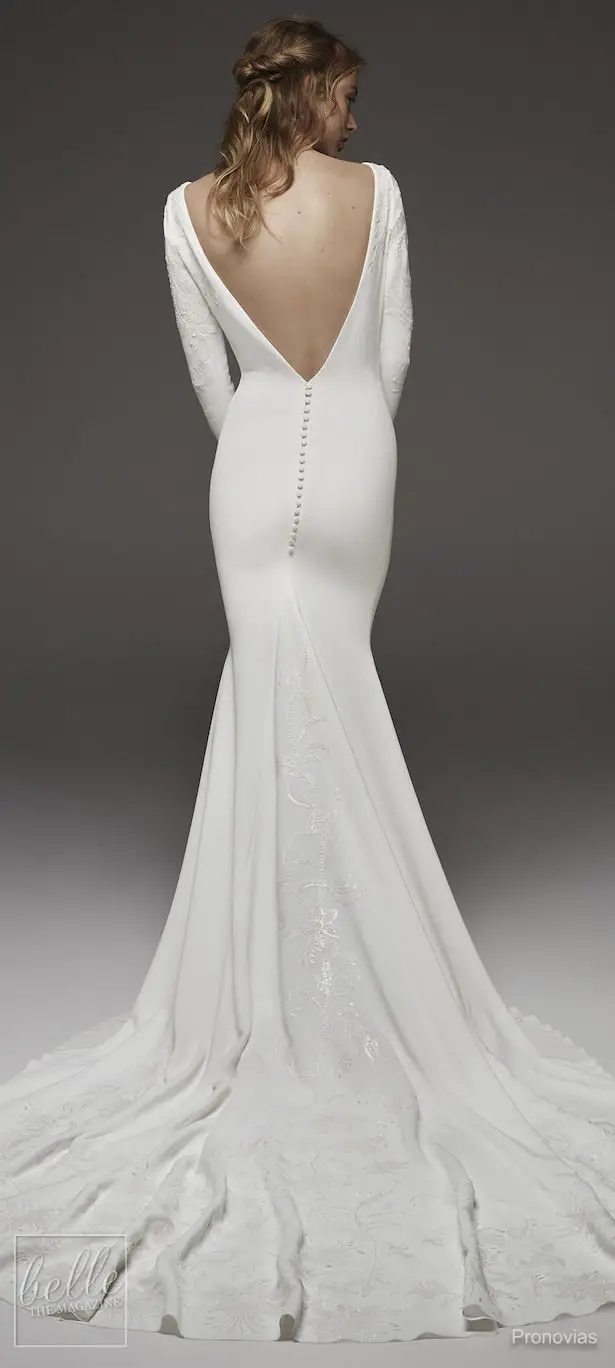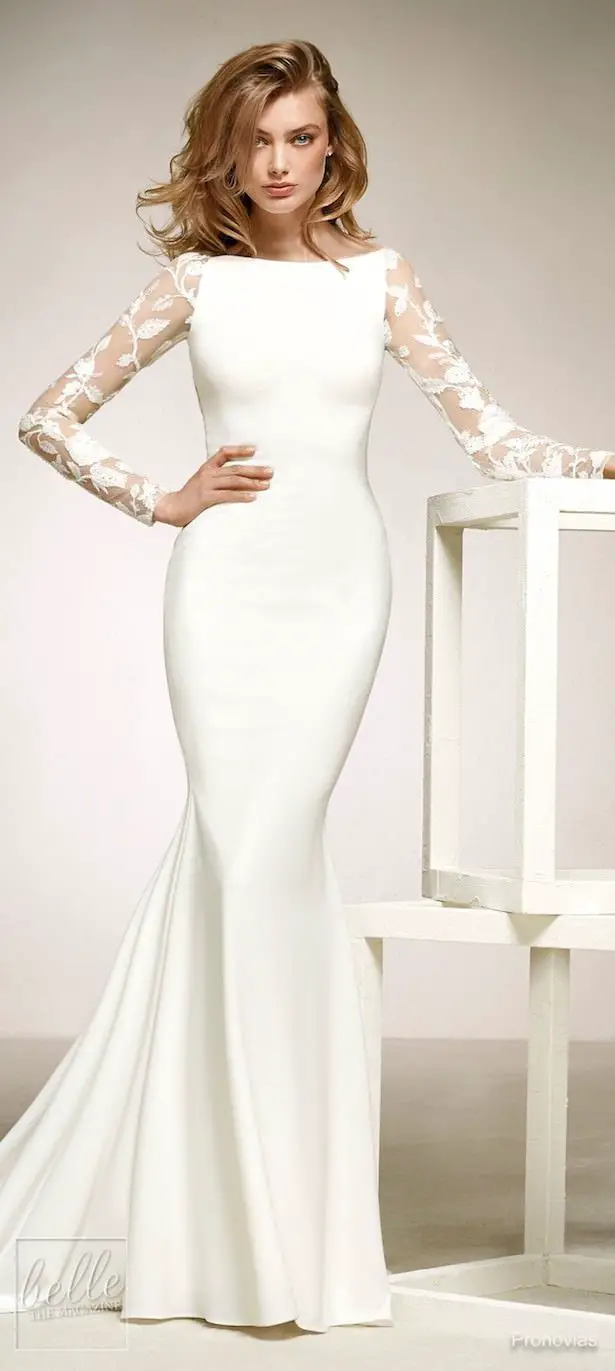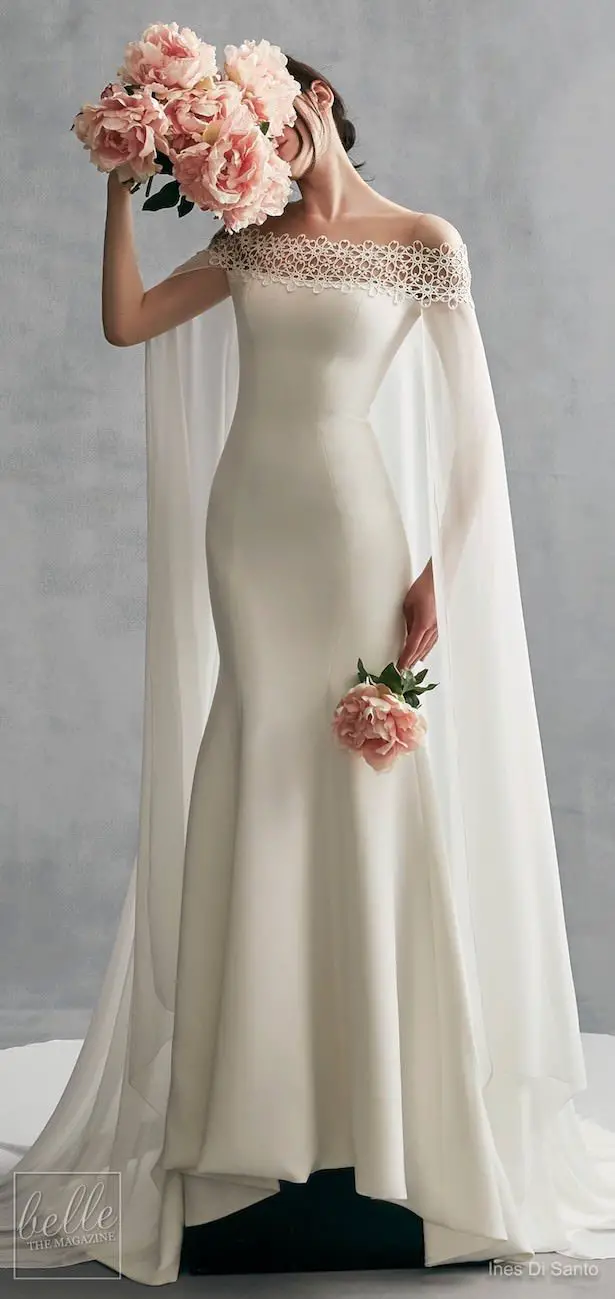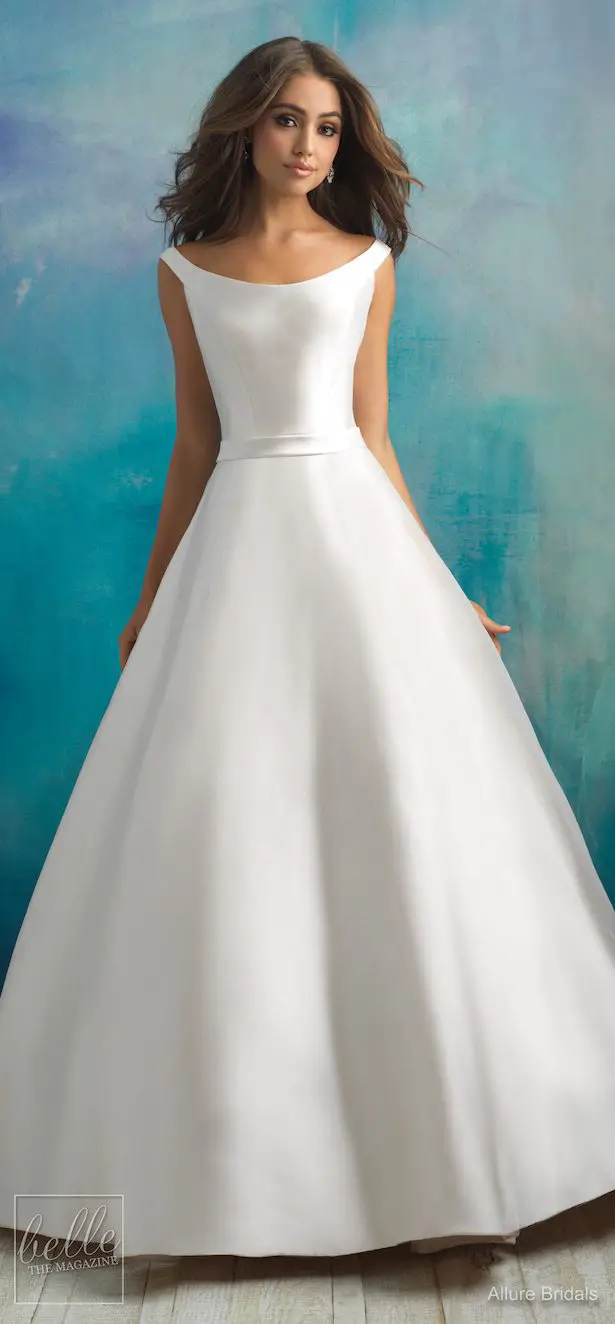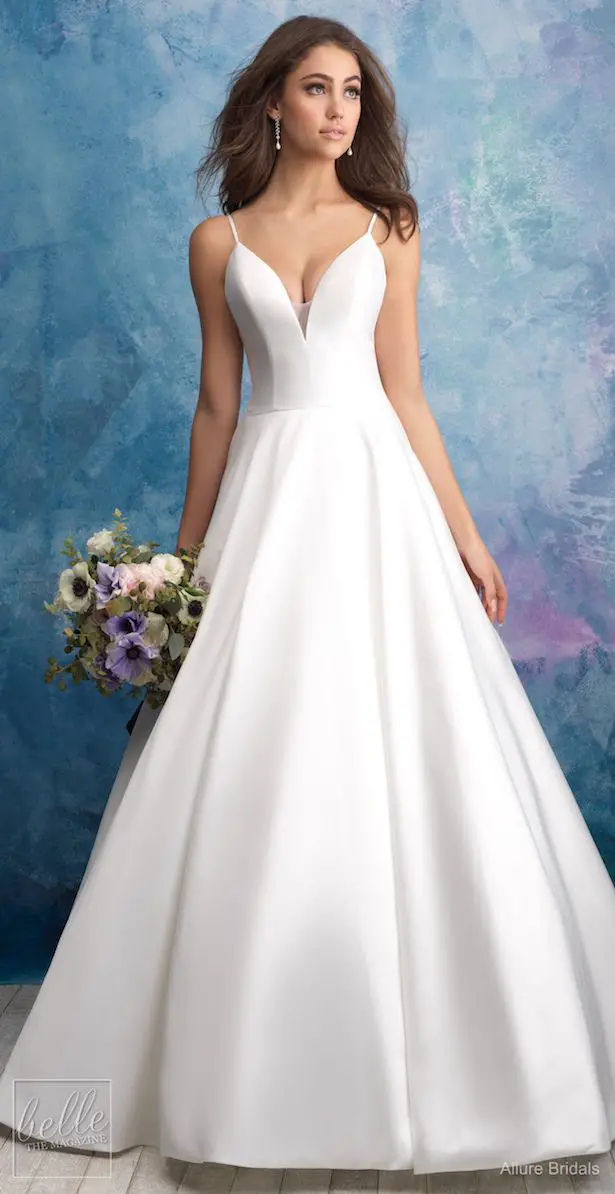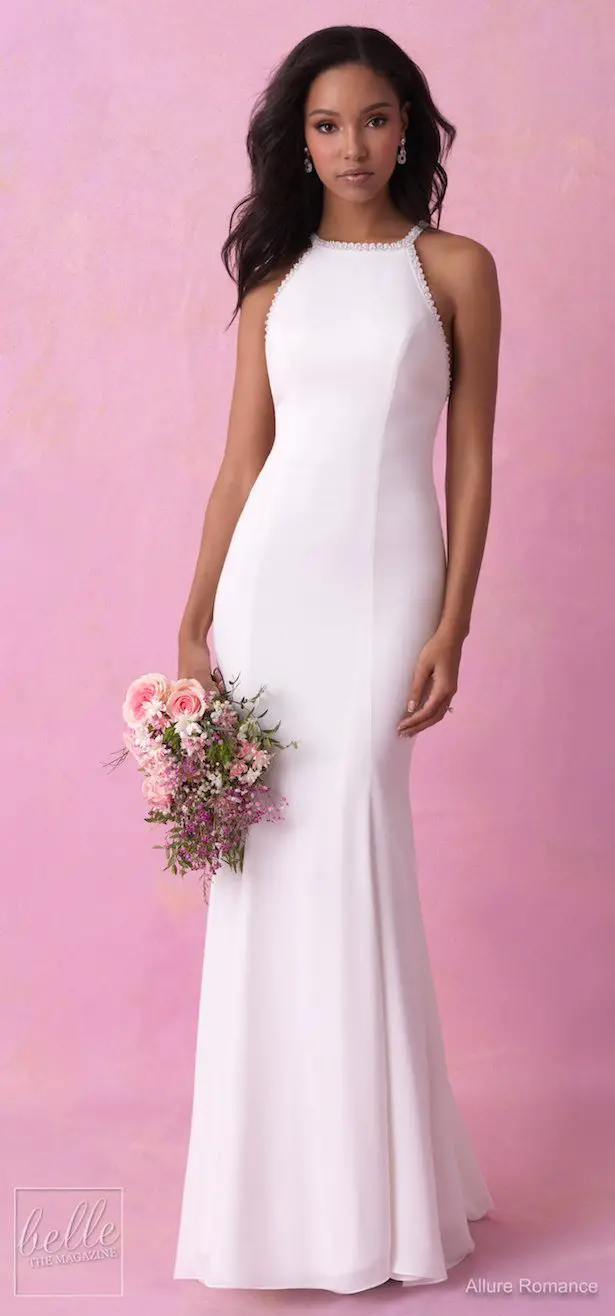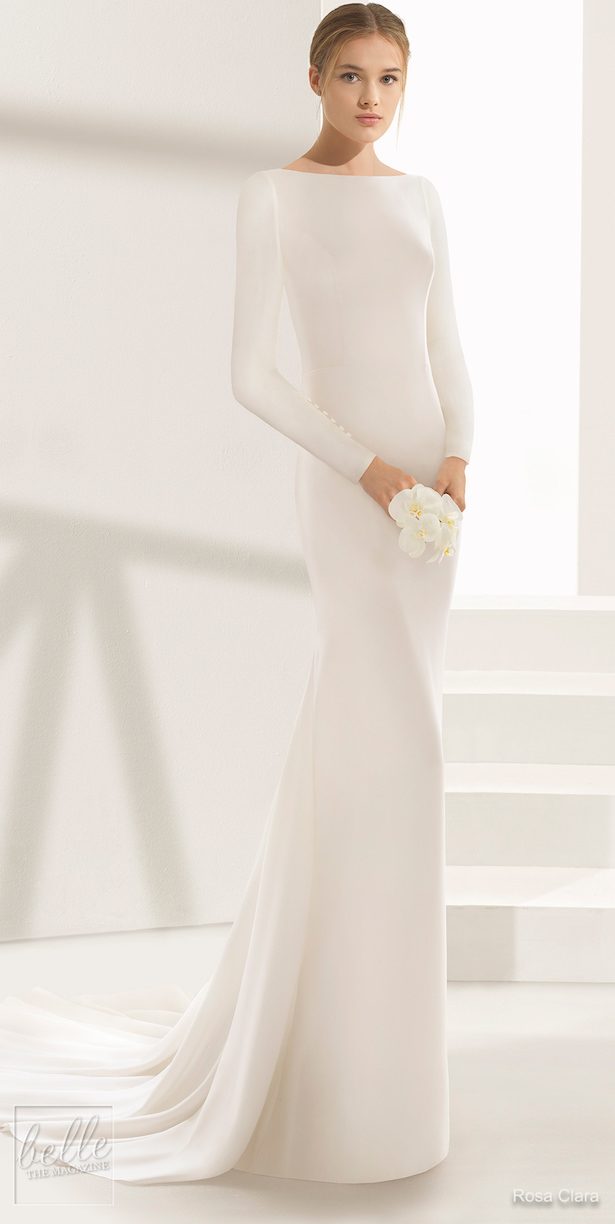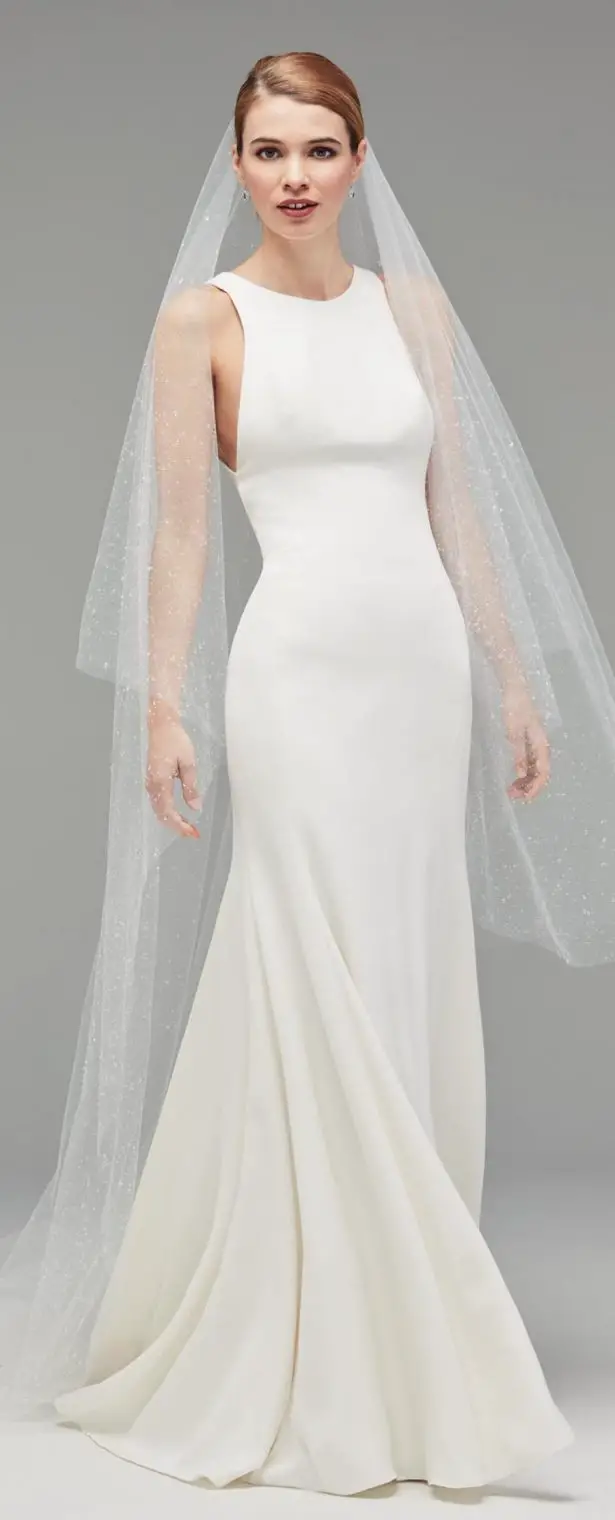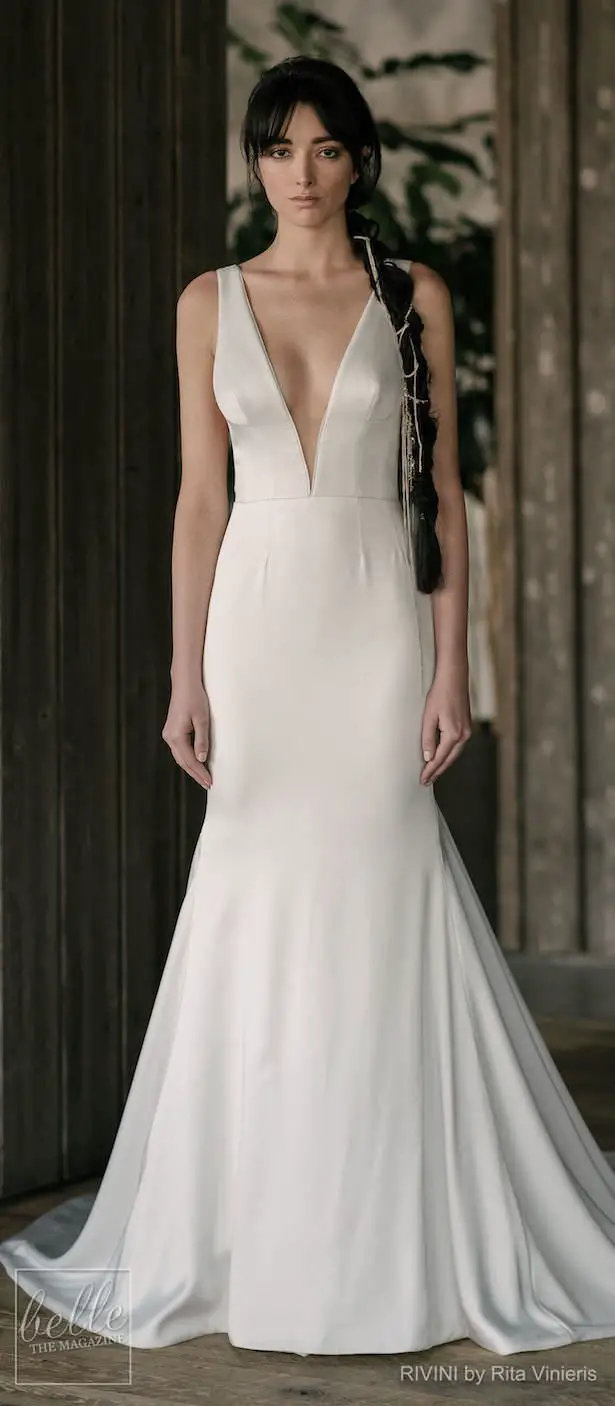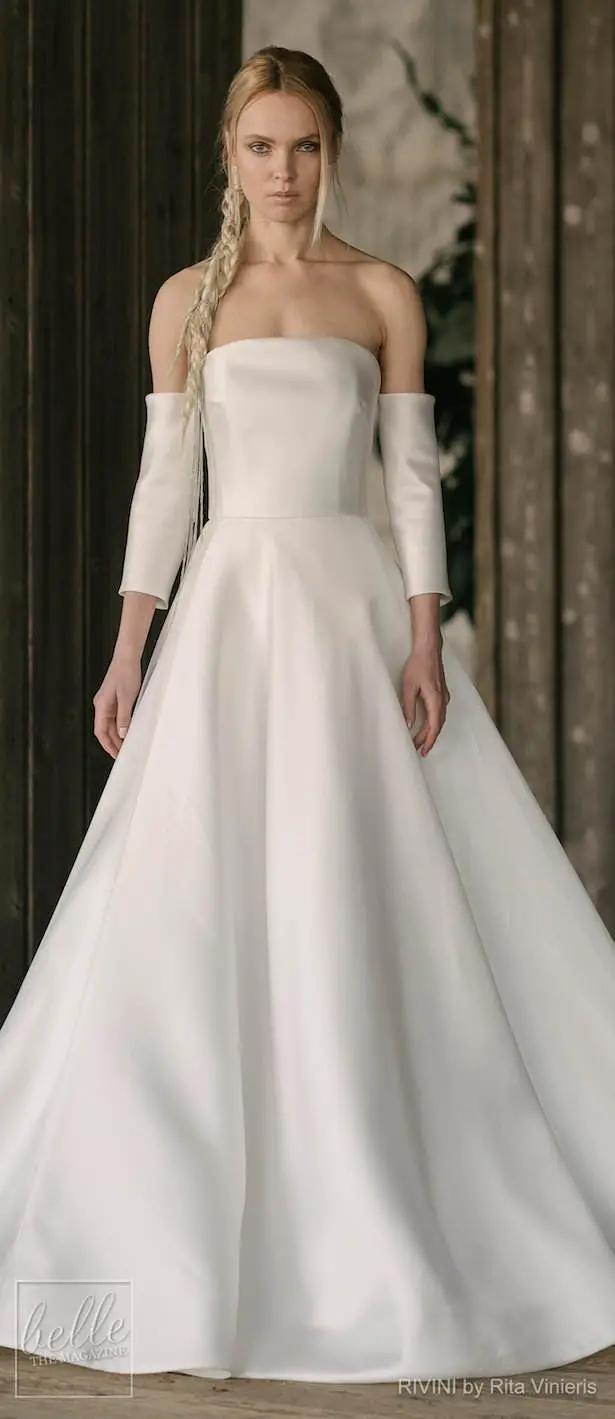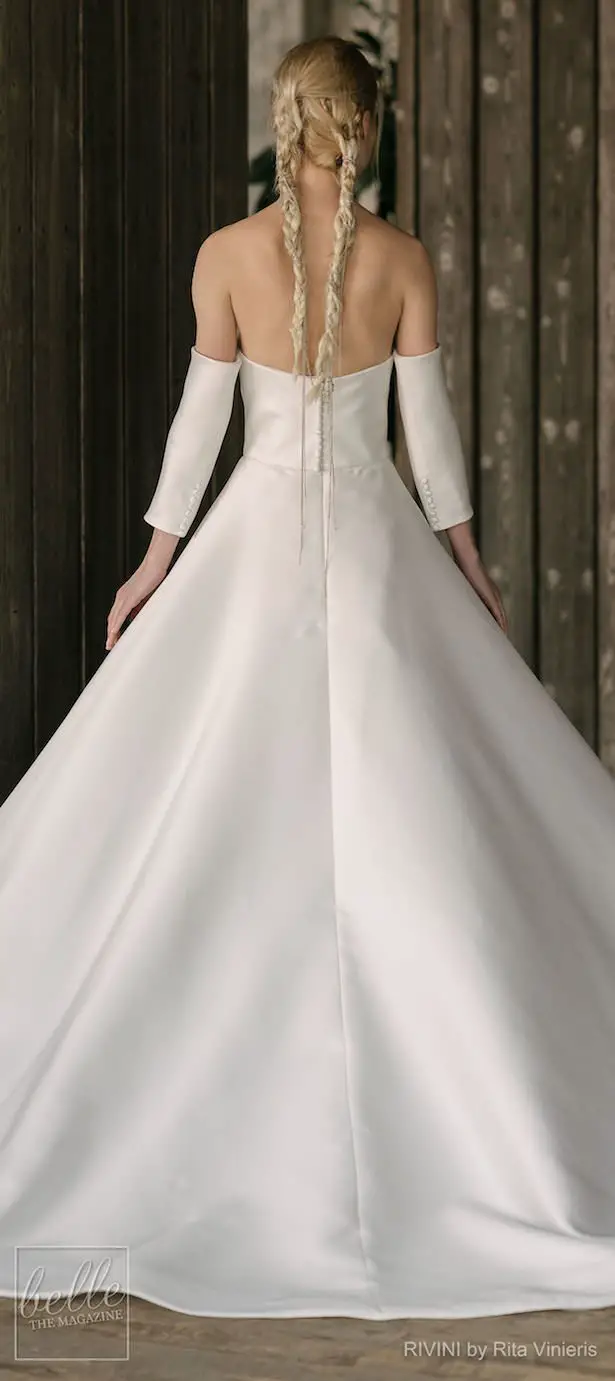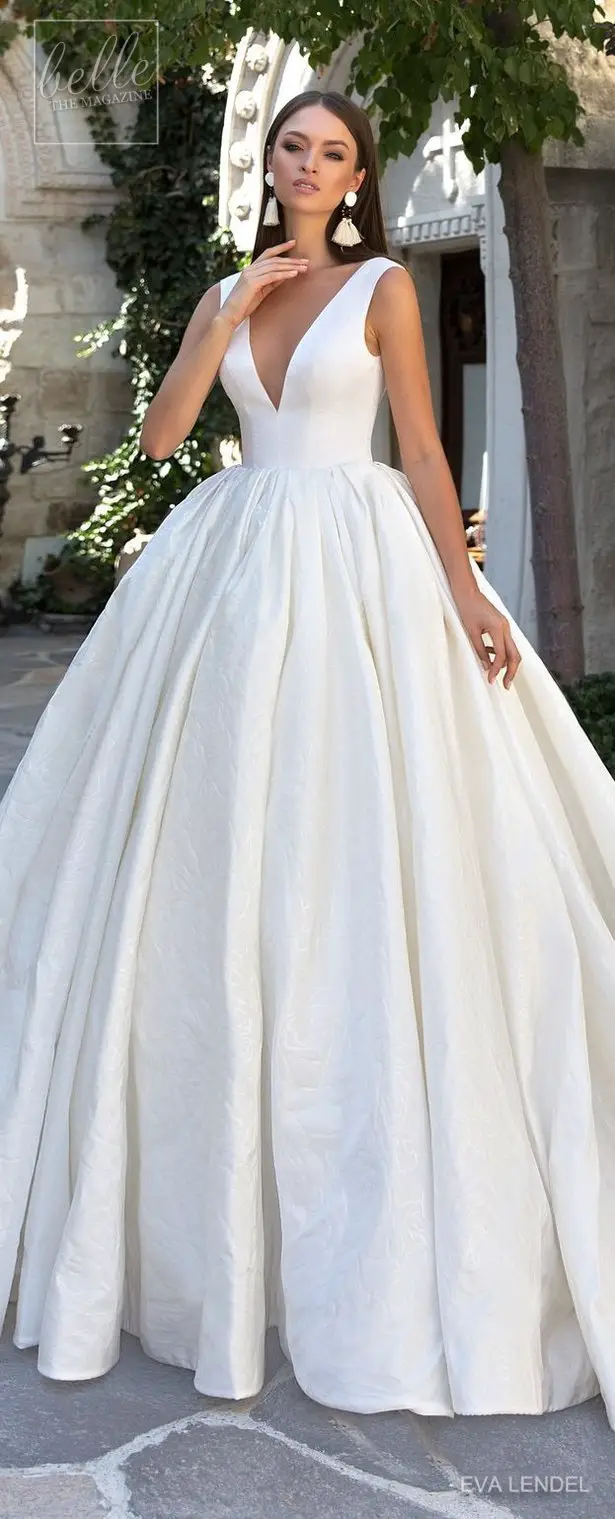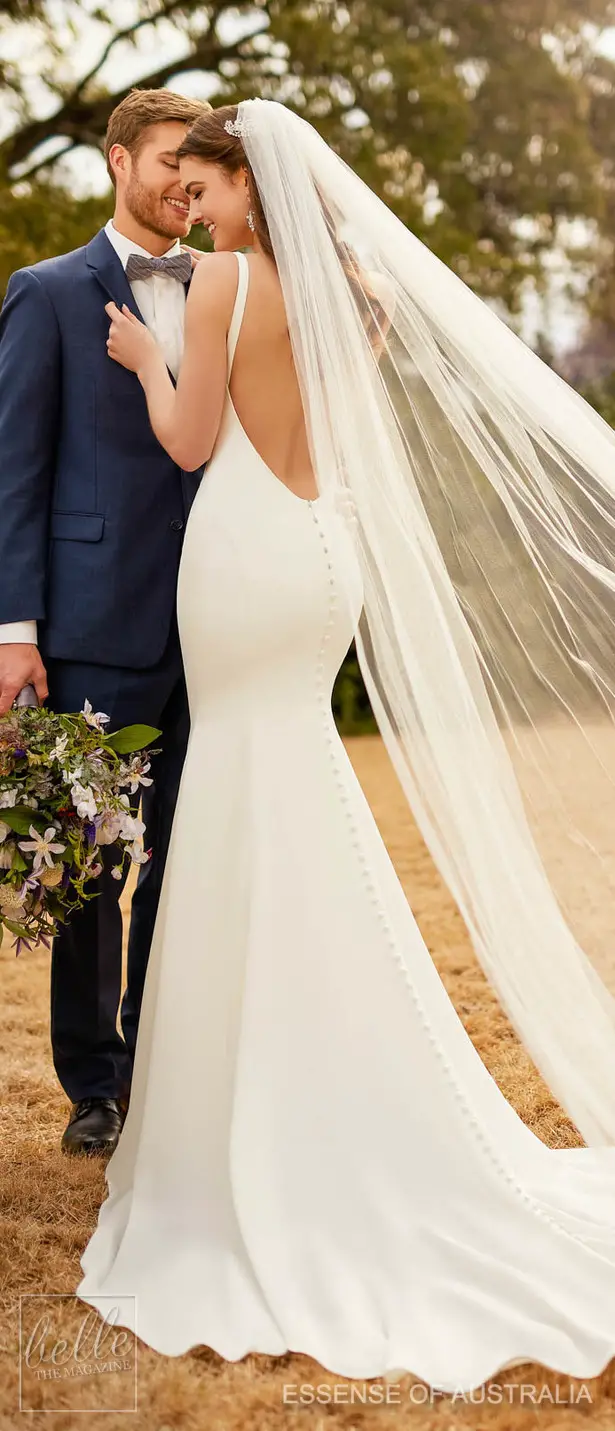 Hey, friend, I want to help you find the wedding dress of your dreams, so I had put together an edit of the best bridal gowns out there. Visit my Wedding Dress Gallery, right here.
*This post contains affiliate links. When you purchase items via our affiliate links, there is no additional cost to you, but Belle The Magazine receives a small percentage of the sale as a thank you for making the introduction. You get a great product *and* you help support our website + the free wedding resources!
---

Find your Dream Wedding Dress Online
Below are my top recommendations to find a bridal gown from the comfort of your home.
---