Berta Fall 2018 Seville Wedding Dress Collection
Berta has this way. This way of designing wedding dresses that make my heart flutter and my day stop. From the barely there backs to layers upon layers of tulle, bringing luxury to life should be the tagline behind Berta Fall 2018 Seville Wedding Dress Collection. And lucky for you lovely reader, we are one of the first publications in the world to feature this amazing set of breath-taking dresses.
If feminine vibes and glamorous designs send your heart aflutter too, then you'll adore Berta's new collection.  With a glamorous theme of sparkle and shine, this collection is an artistic creation that comes to celebrate all the different sorts of female beauty, and a real feast for the eyes. Prepare your couture-loving heart because it's about to be swept away with this utterly gorgeous and incredibly sexy-chic wedding dress collection!
Find lots more from this gorgeous bridal collection in the FULL GALLERY!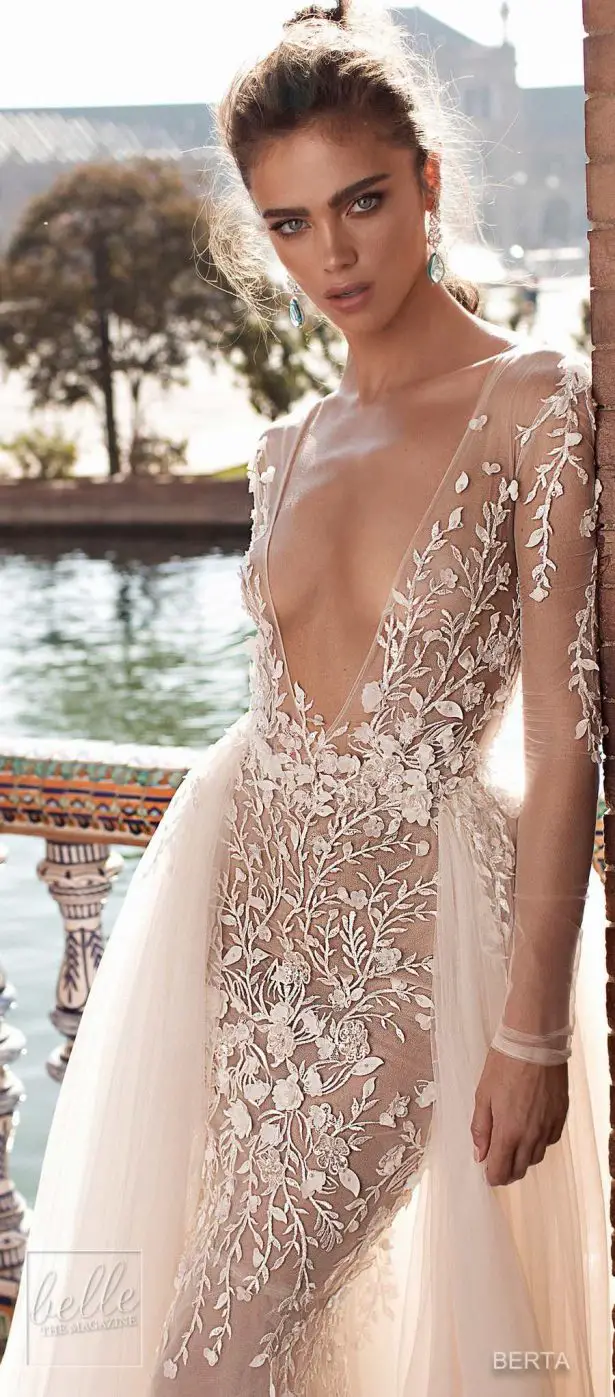 "The BERTA Seville collection brings a feeling of sophistication, glam, and daring use of a keen artistic approach to design. One of the many unique trends in this collection is the theme of creating the fabric being used for the dresses. When BERTA designs, it all comes down to the raw materials being used. This is the inspiration behind it all, the starting point to every piece of work. This is where all the magic happens. BERTA challenges herself time and time again to create masterpieces that one can't even fathom the beauty of. Handcrafted by the finest of artisans, there is a trick to the trade that comes naturally in the fashion house of BERTA. The F/W 2018 Seville collection is unlike any other, celebrating the design and craftsmanship capabilities to their max, with all dresses made from the finest materials. The glamorous theme of sparkle and shine mixed with classic, timeless silhouettes creates a beautiful versatility. It's unique to find such vintage styles with new and exciting fabrications. Each and every style is a mix of many different fabrics and embellishment, which is couture in all aspects. It's a rigorous and long process but worth every minute of. You can see Berta's fingerprints throughout the whole collection."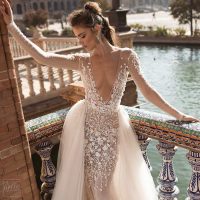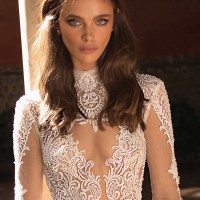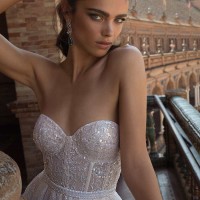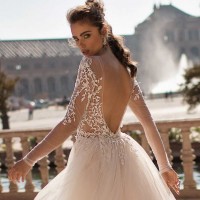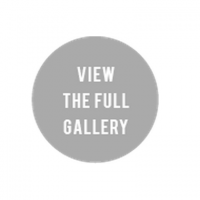 Please contact 
Berta Bridal
 for authorized retailers and pricing information.  
Hey, friend, I want to help you find the gown of your dreams, so I had put together an edit of the best bridal gowns out there. Visit my Wedding Dress Gallery, right here.