Mediterranean Inspired Wedding on Santa Barbara's Riviera
Infusing your heritage in your wedding day is a MUST for me. Case in point, this lovely couple who did it such an amazing way! The groom's family hails from Madrid, Spain, and the bride's late grandfather is from the Veneto region of northern Italy. So they took the Mediterranean coast and the breathtaking vistas surrounding it as the inspiration for their California "I do's".
Coral hues and soft, romantic greenery set the stage beautifully for this stunning Mediterranean Inspired wedding, taking place Santa Barbara's Riviera. The organic elegant style can be felt within every romantic detail, including the lace table runners, the gold accents and the florals garlands composed of roses, dahlias, and greenery. But it's truly the marvelous cake what had captured my heart at first glance— Can you say "Wedding Cake Goals"?!  Kiel Rucker Photography captured all of this stunning inspiration, and I absolutely cannot wait for you to take it all in at THE FULL GALLERY!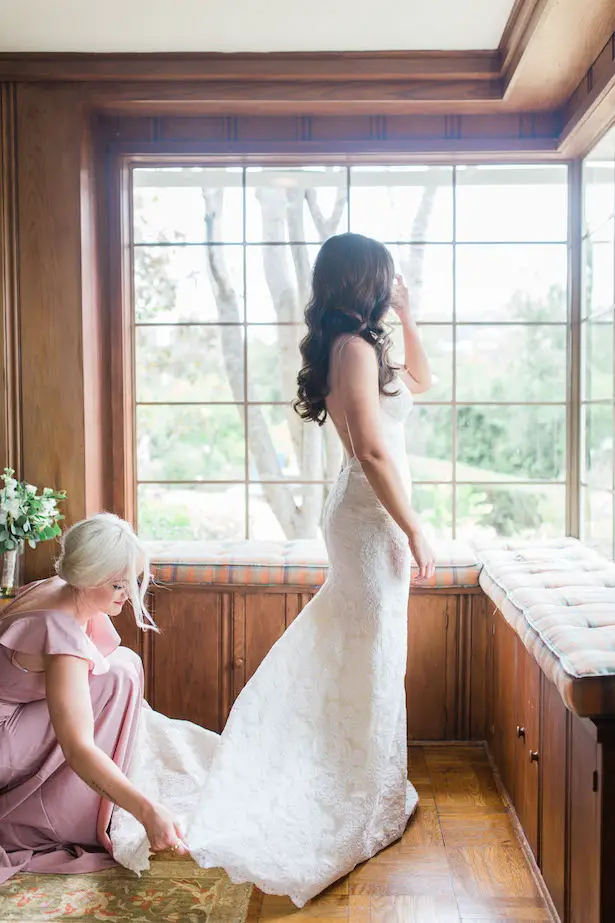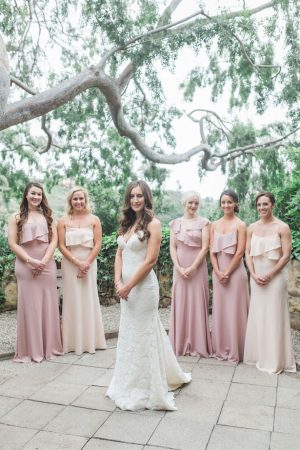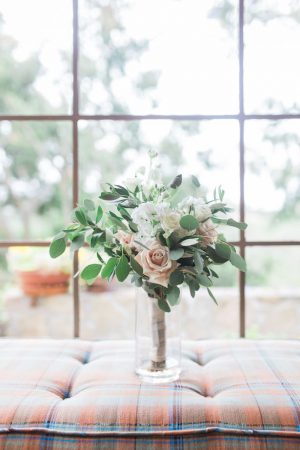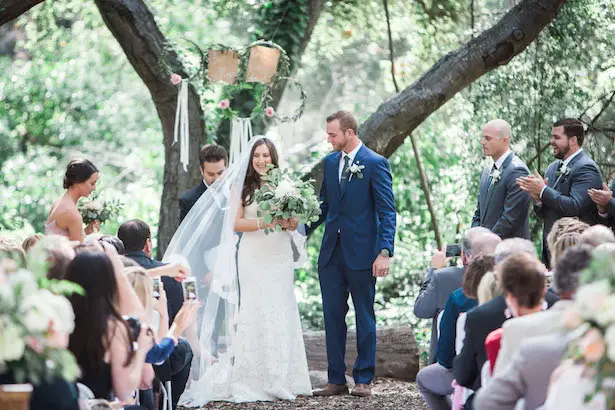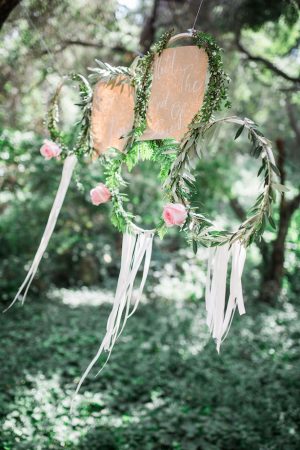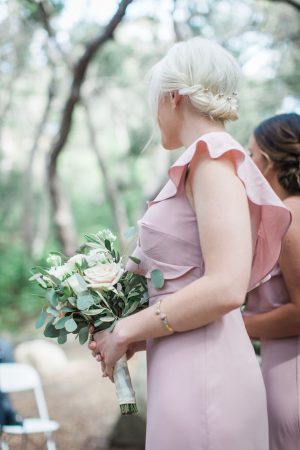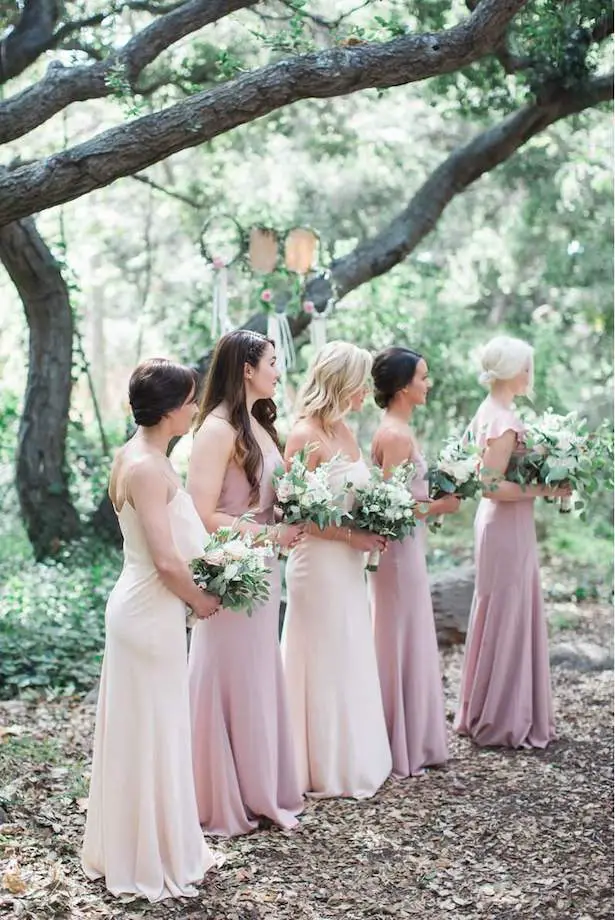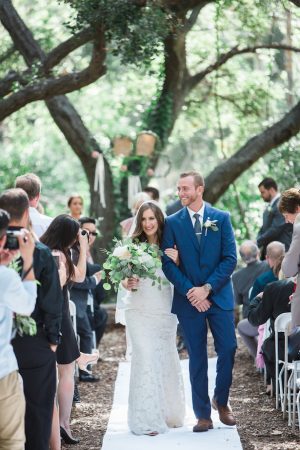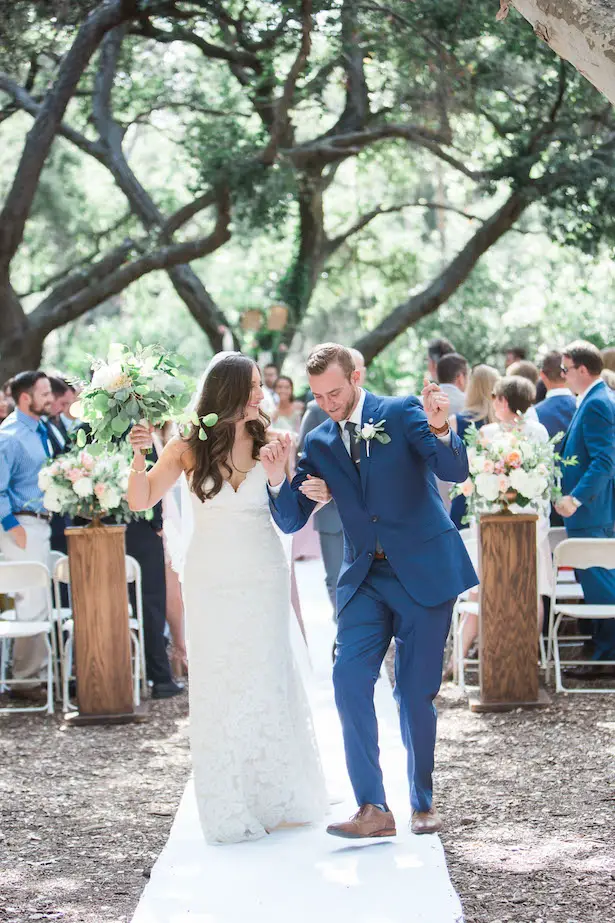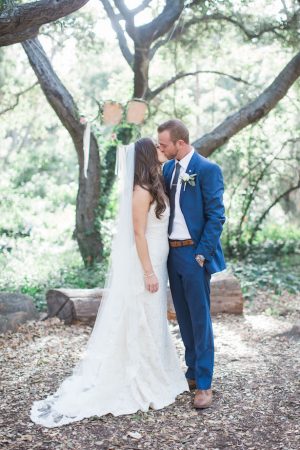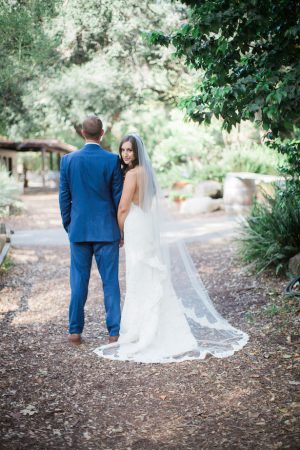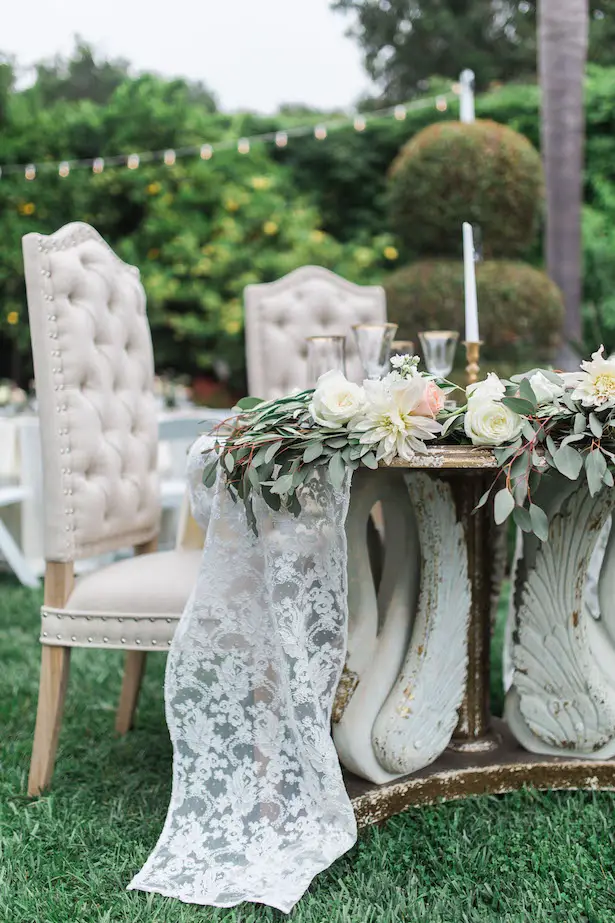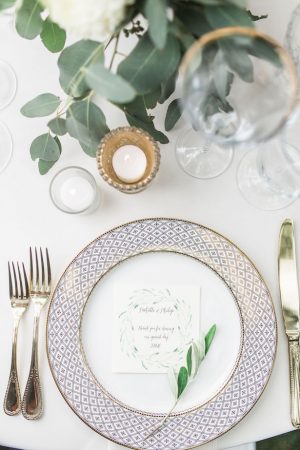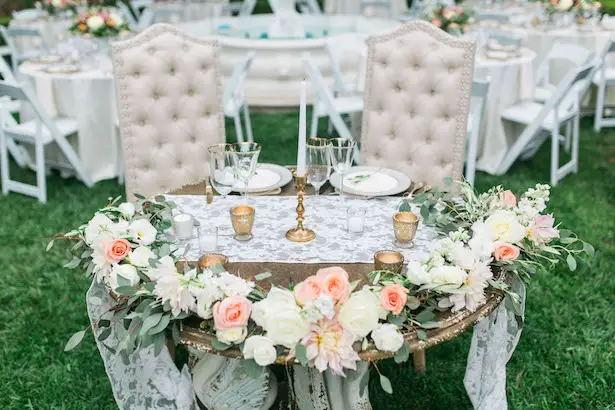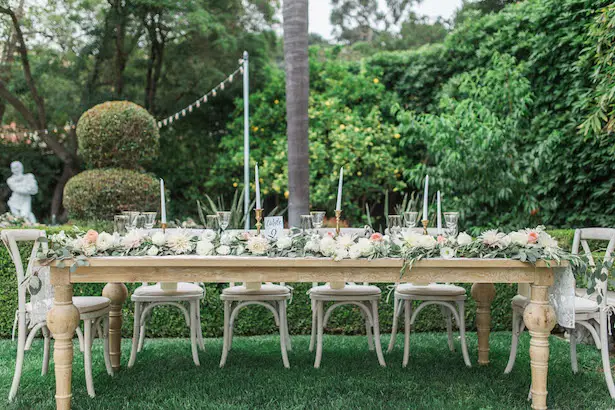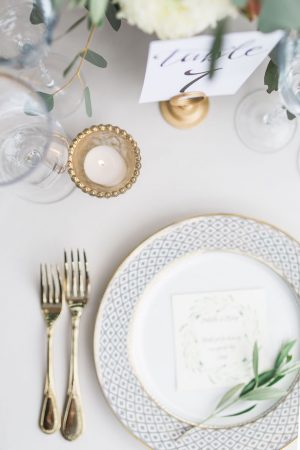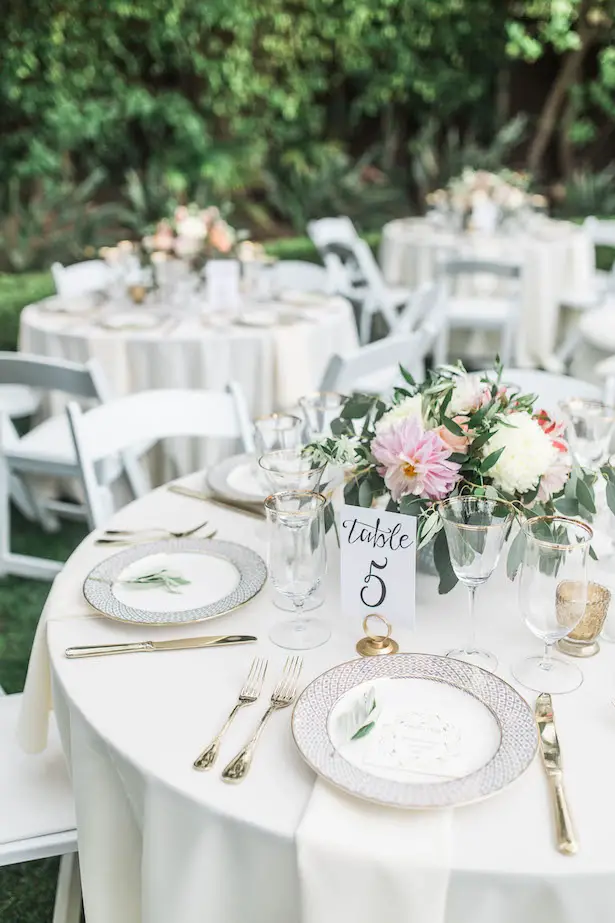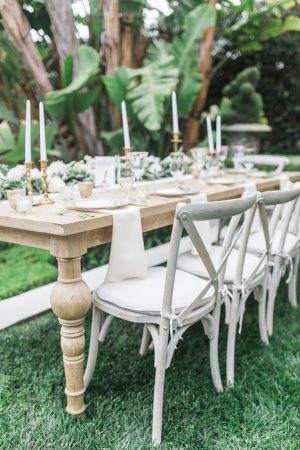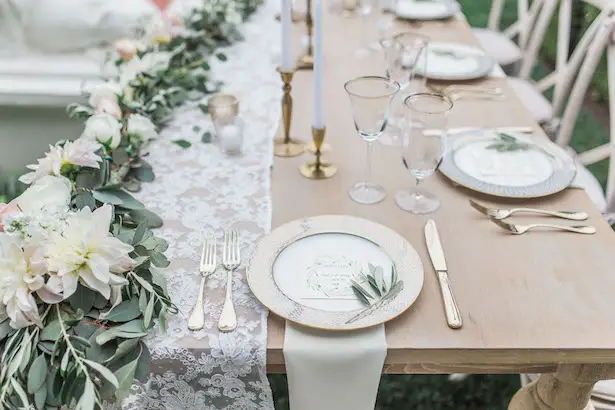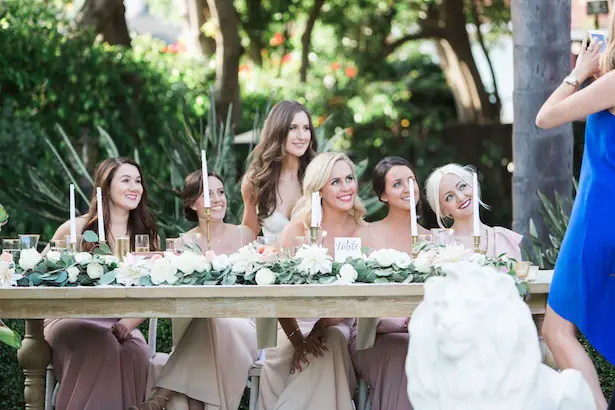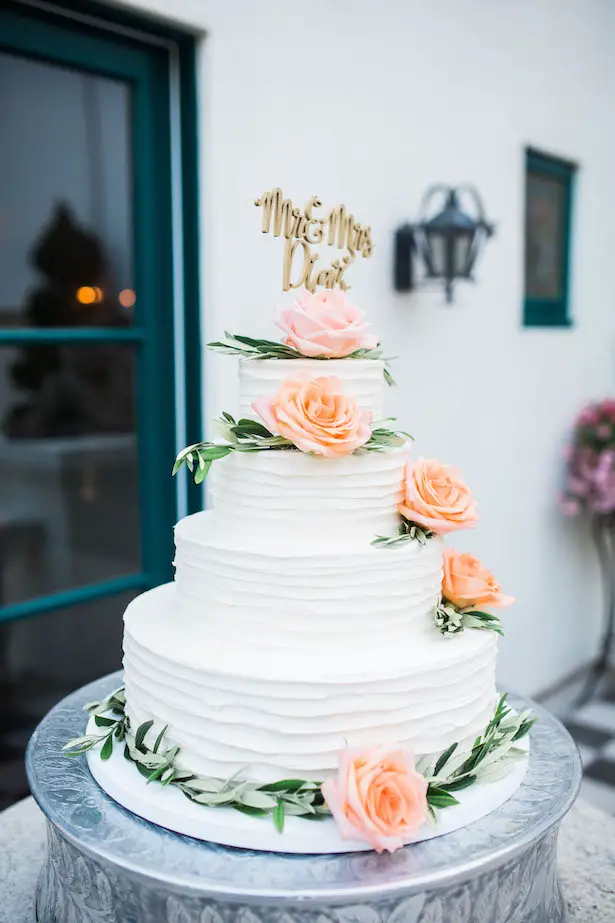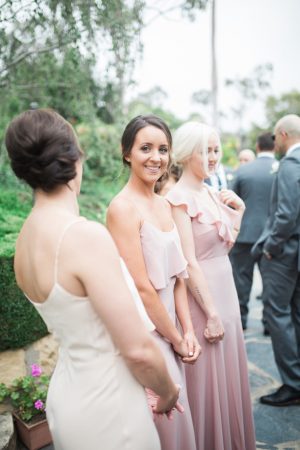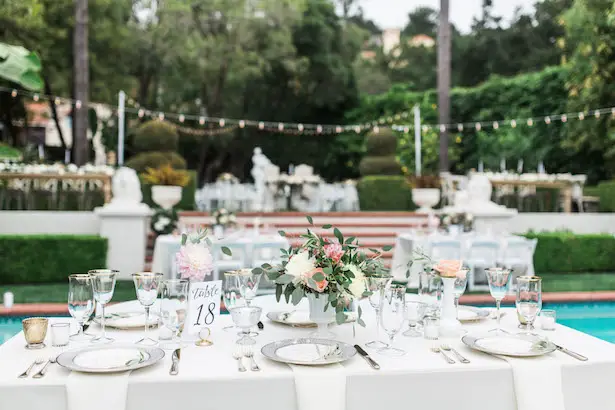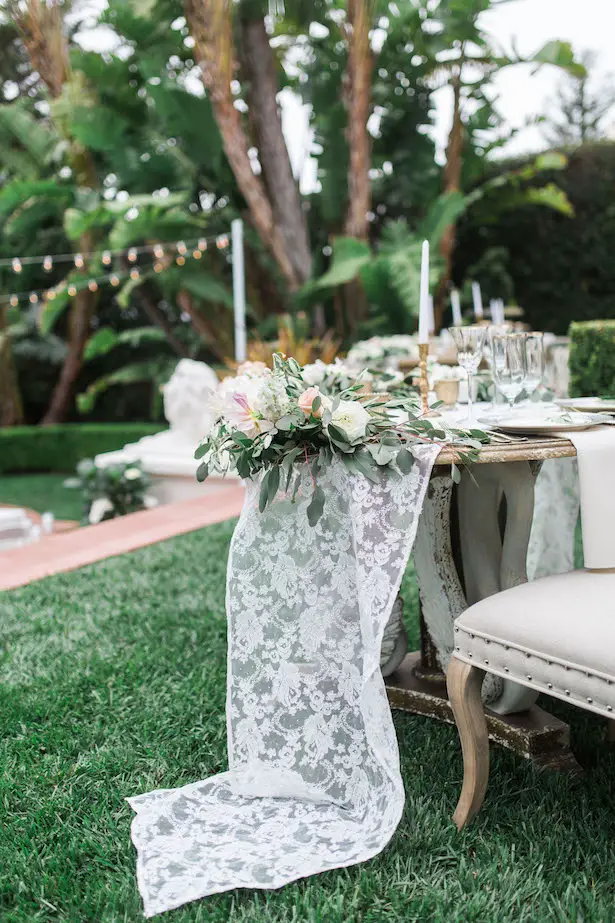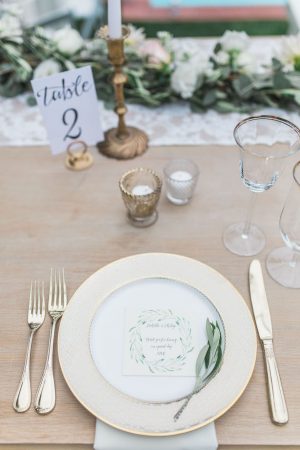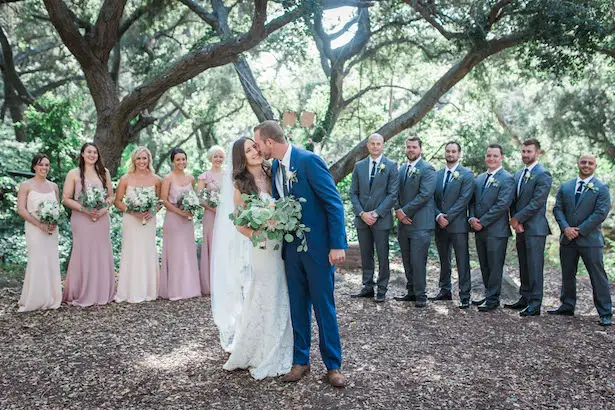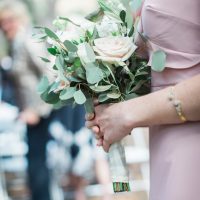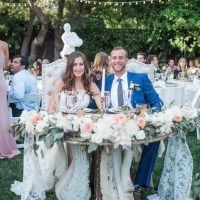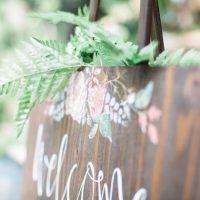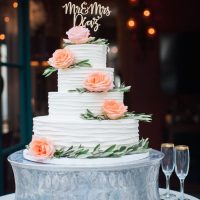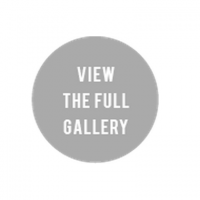 From the Photographer... "Rachelle and Philip's Mediterranean-inspired (the groom's family hails from Madrid and the bride's late grandfather from the Veneto region of northern Italy) wedding was filled with meaningful touches and memorable moments — from the reception at the bride's grandmother's home (the Villa Doria Garden) on the Riviera and the olive-wreath accented thank you cards to the Spanish-style jamón, provided by the groom's family, that was served during cocktail hour. The understated color palette of white, greens, pale pink and peach — with timeless hints of gold — perfectly complimented the spaces of the day, including the naturally beautiful and forested Santa Barbara Museum of Natural History as well as the Villa Doria Garden, with its white and green, stencil-accented exterior and lush gardens. The guest tables were adorned with arrangements of dahlias and roses, assorted candles and gold-tone tableware that all resulted in an exceptionally romantic feel. And as the sun set beyond the water, the twinkle lights throughout the yard made the evening even more magical. Not only were the settings spectacular, but the people truly made the day as beautiful as could be, as it was not only clear throughout the celebration how much Rachelle and Philip adore each other, but also how much their guests adore them."
VENDORS
Photographer: kiel rucker photography // Reception Venue: Bride's Grandmother's Home (the Villa Doria Garden) // Ceremony Venue: Santa Barbara Museum of Natural History // Floral Designer: Casi Cielo Events and Flowers // Event Planner: Festive Event Planning // DJ: Gavin Roy Presents // Lighting: Islay Events // Musicians: Jason Sulkin Music // Makeup Artist: La Rouge Artistry - Makeup & Hair // Bakery: Lilac Patisserie//Design and Decor:Otis and Pearl // Photo Booth Equipment: SB Photobooths // Other: Signature Parking // Equipment Rentals: The Tent Merchant