Fairytale Paris Wedding that is Equal parts Romantic and Elegant
If were to plan a destination wedding, there is no question that it would be in France. With the luxury Shangri-La Hotel in Paris as a venue, this gorgeous duo pulled off one dreamy affair that is equal parts romantic and elegant. Seriously, who doesn't love a bride wearing a flowing gorgeous Vera Wang, pink peonies and Eiffel Tower sceneries? Pierre Paris Photographer captured the magic of this Fairytale Paris Wedding and the FULL GALLERY is filled with one perfect moment after another.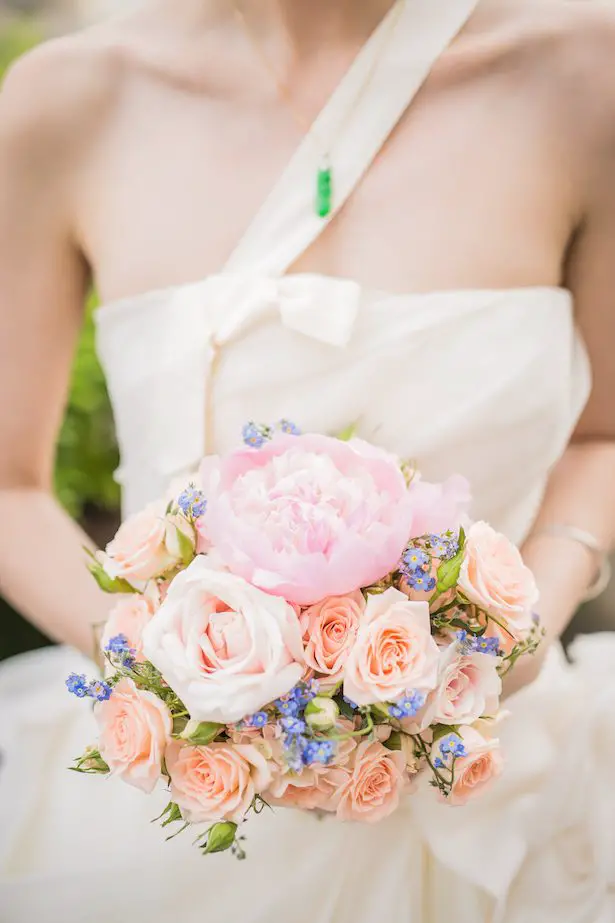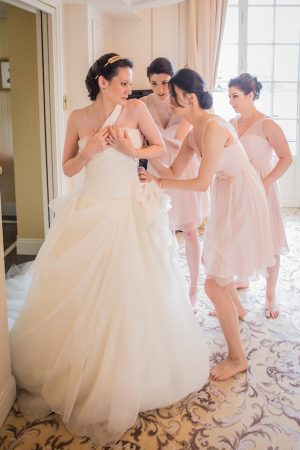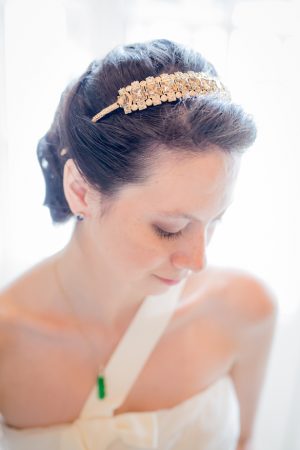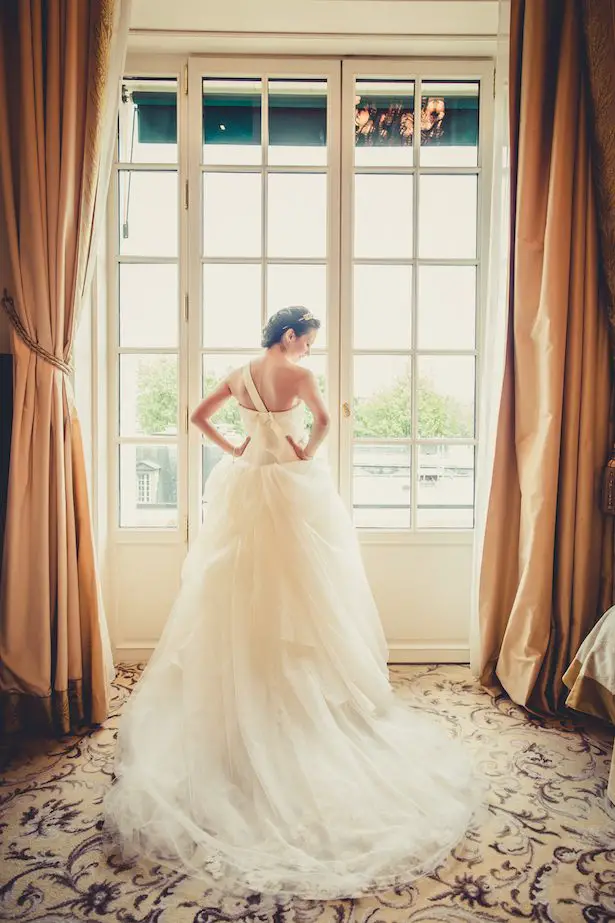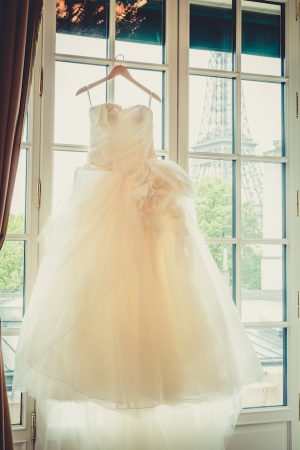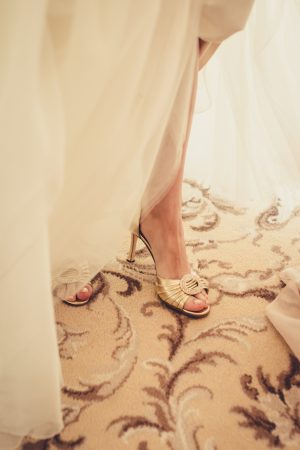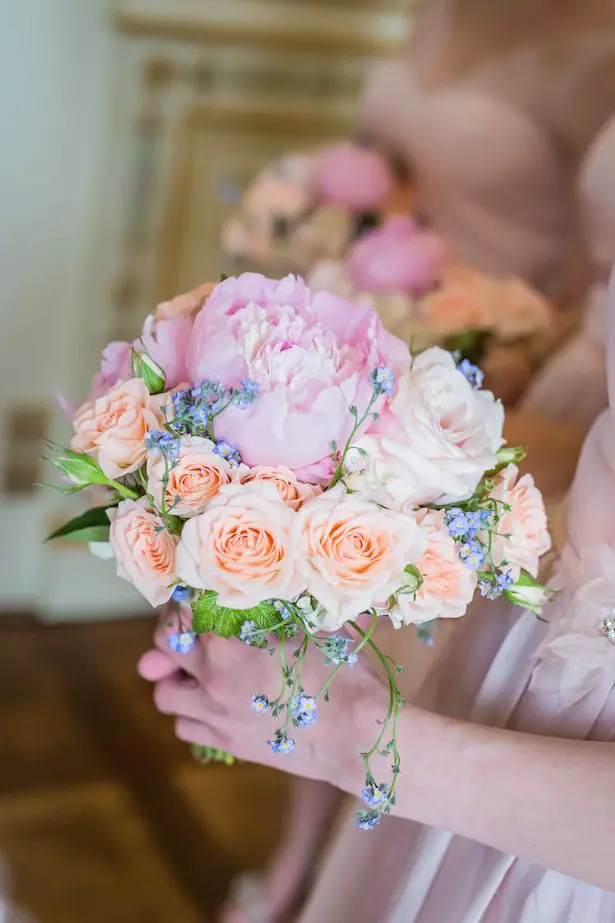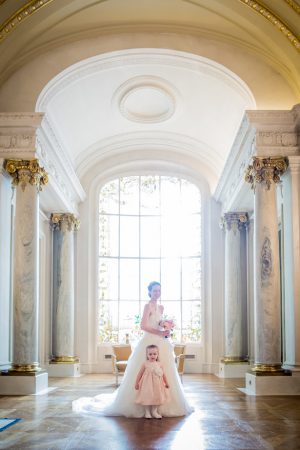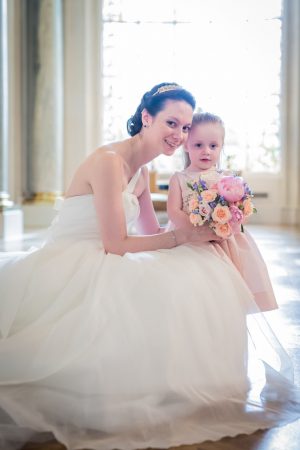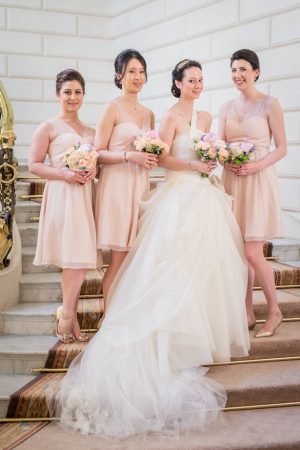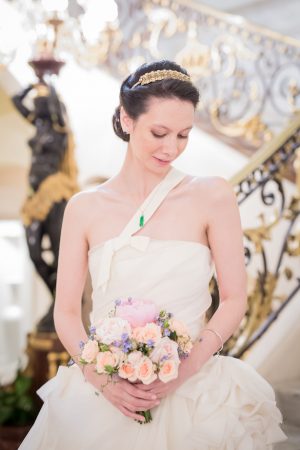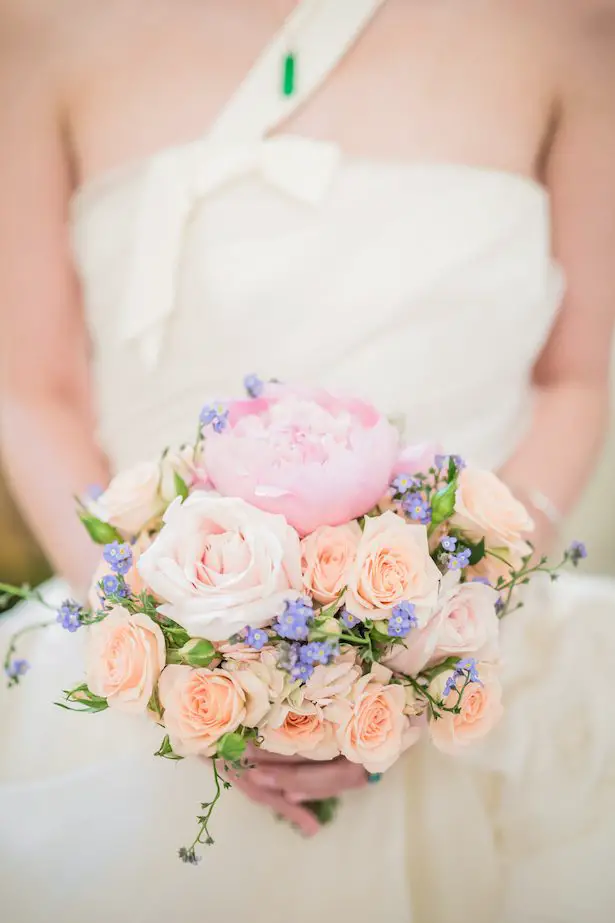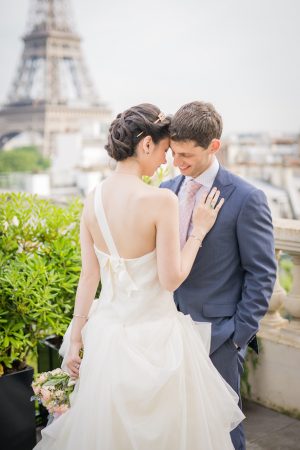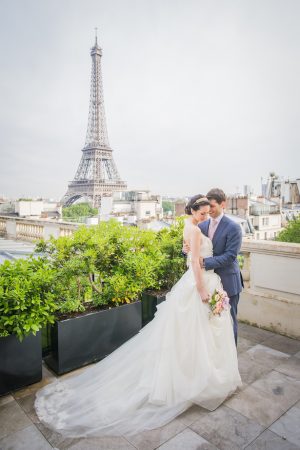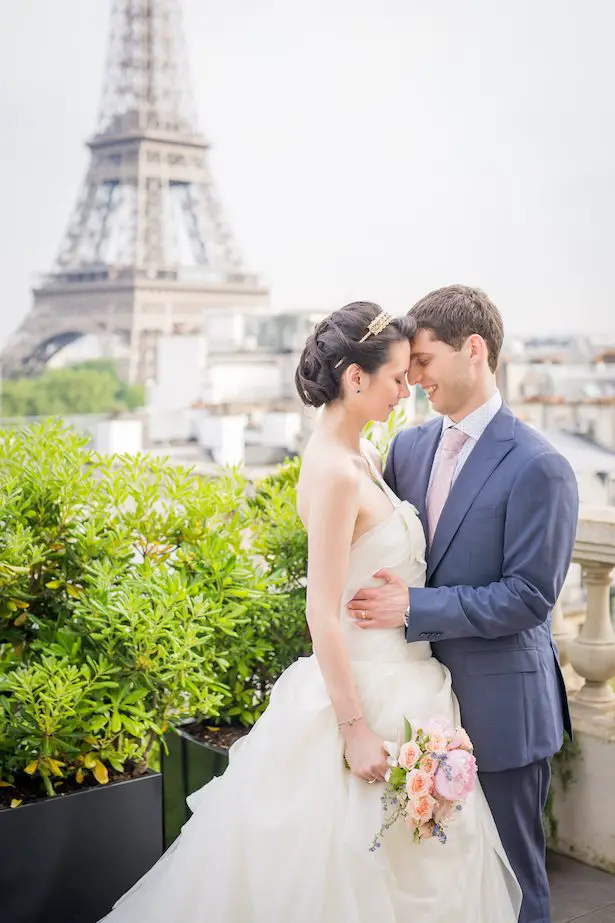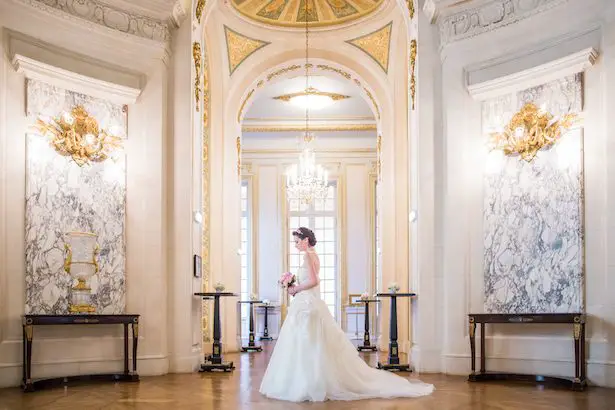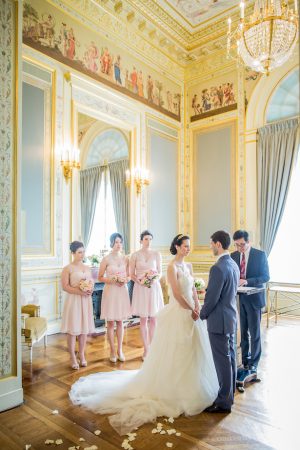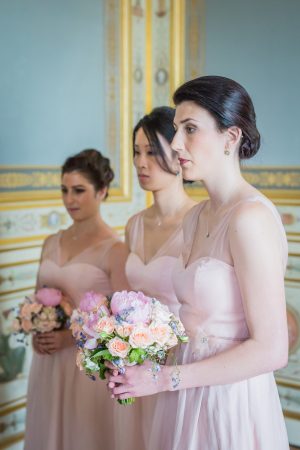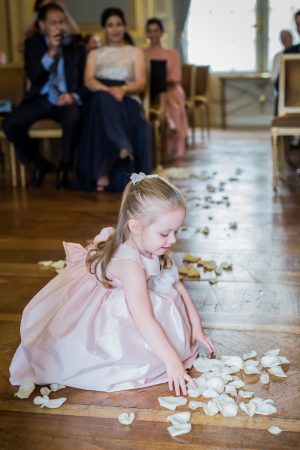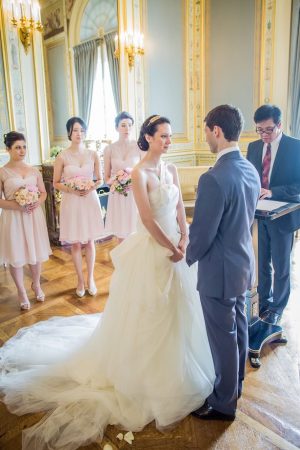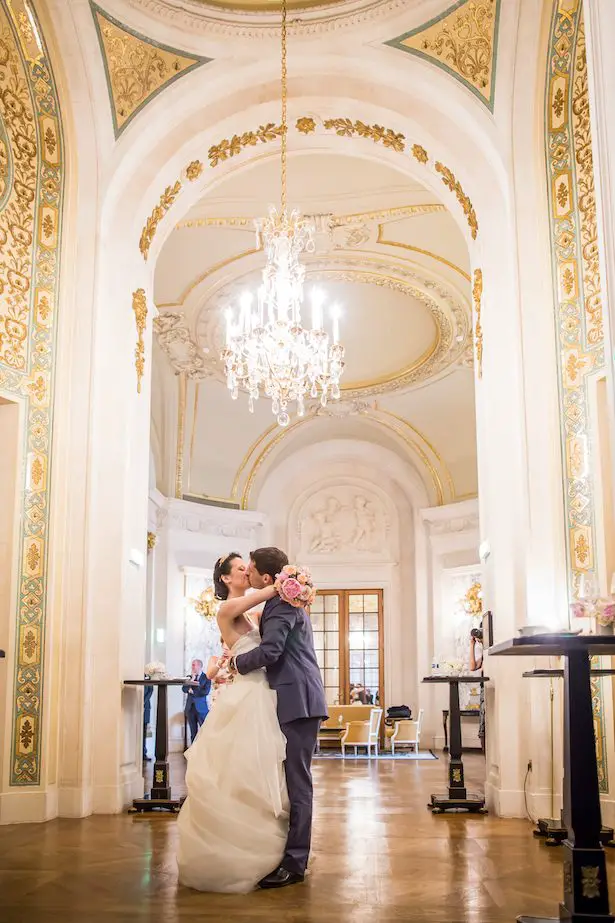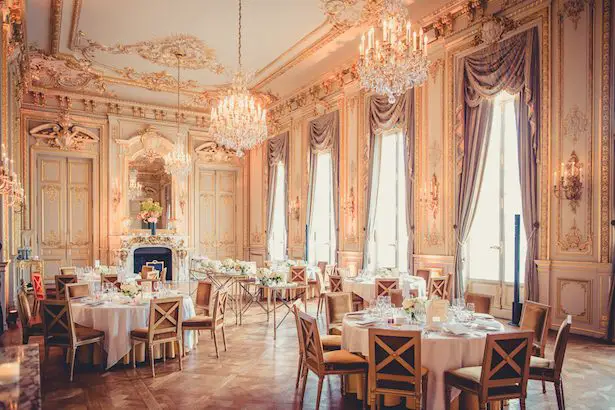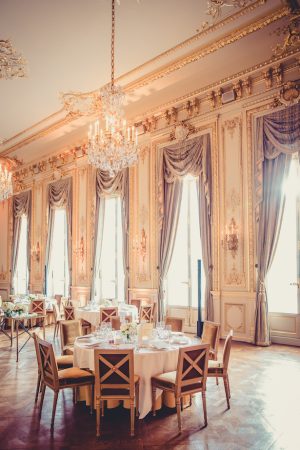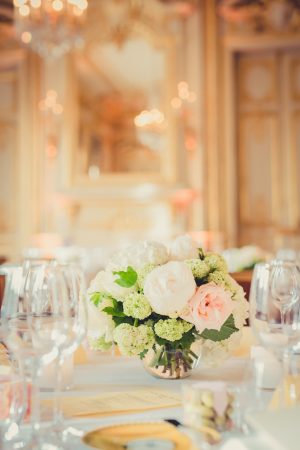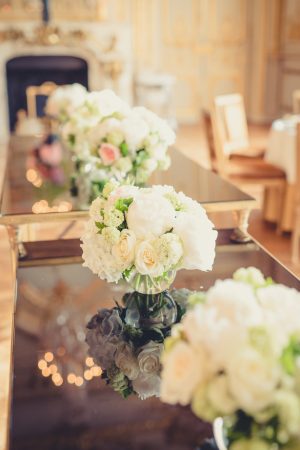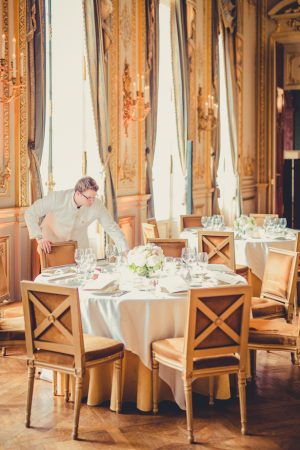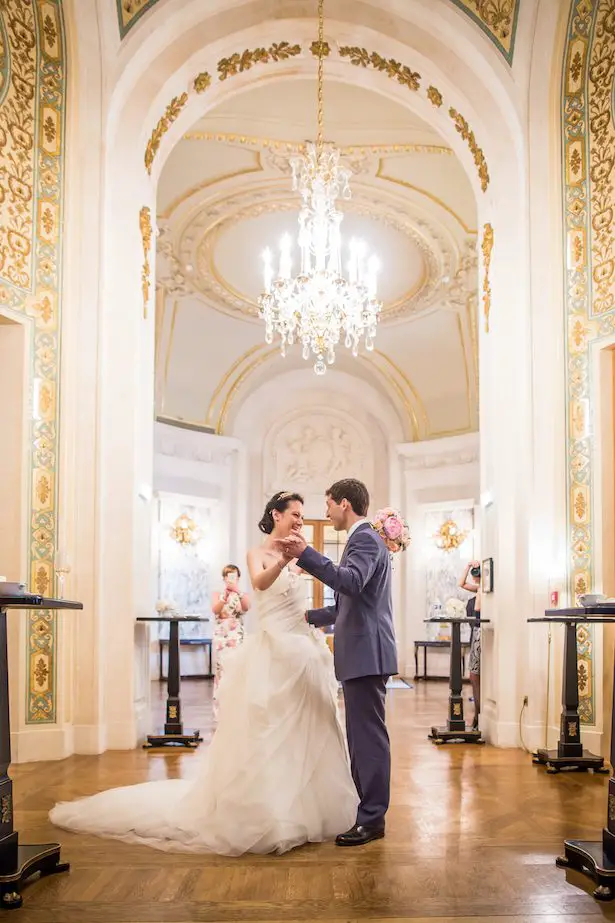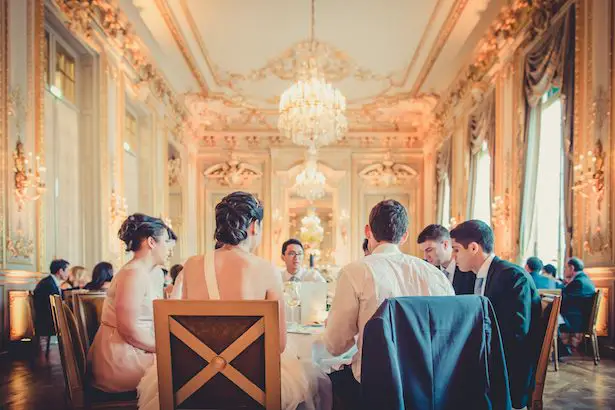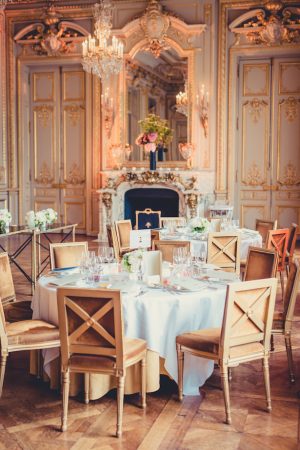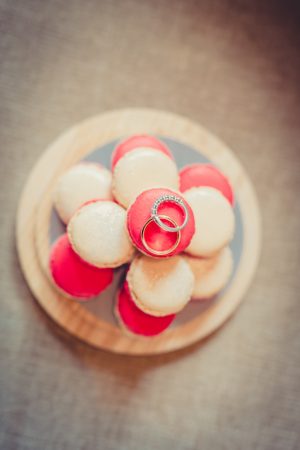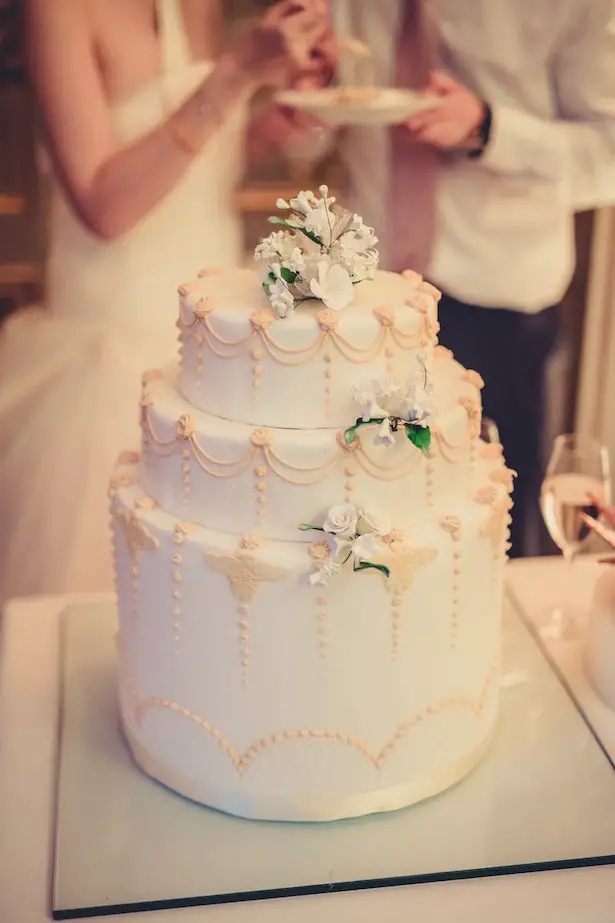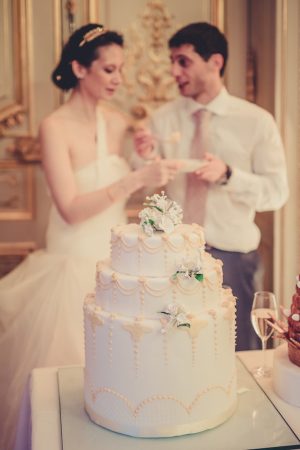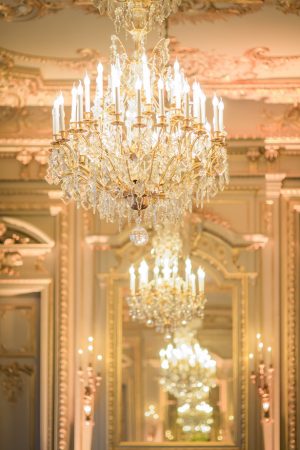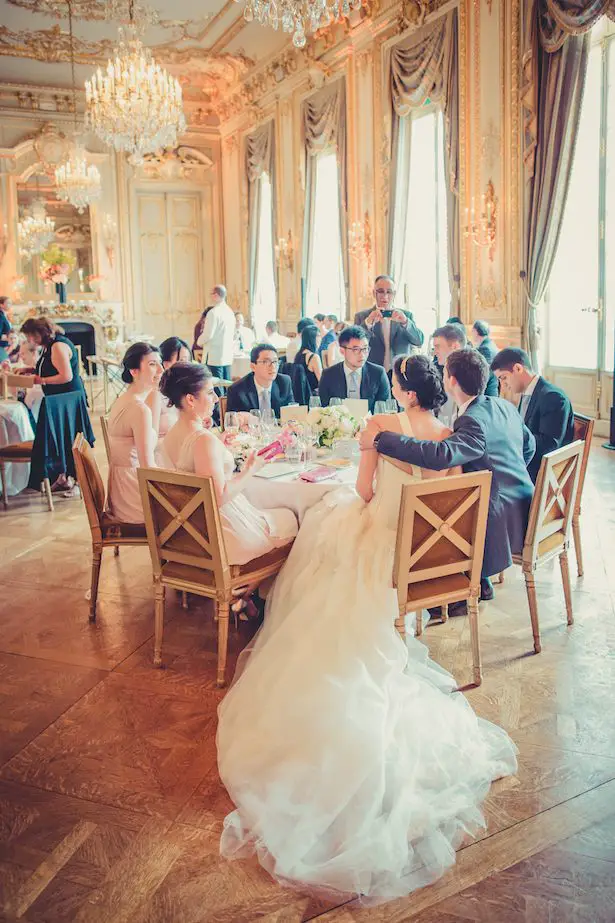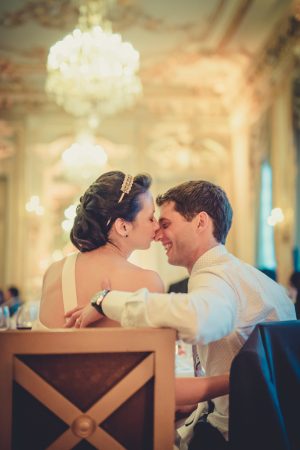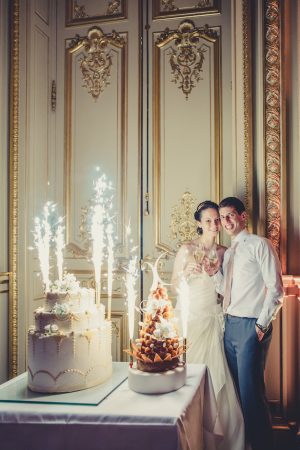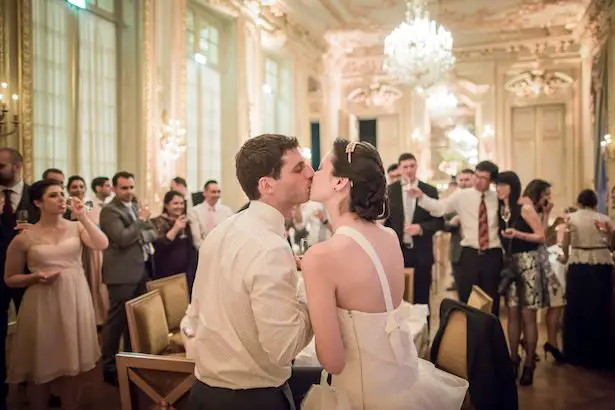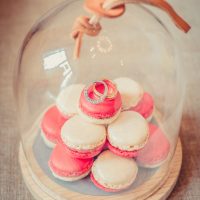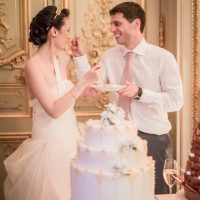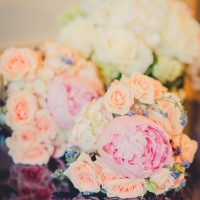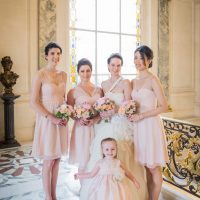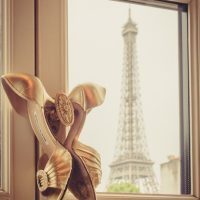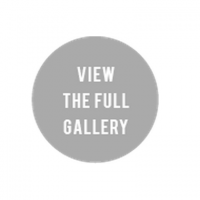 From the Bride...
How we met: "We met during our first month of graduate school back home in Vancouver, British Columbia, Canada. We were both in the same program and had classes together. It took him three months to find the courage to ask me out. Even in the beginning, it felt like we had known each other forever - we're best friends. As far as the falling in love part, I don't think either of us can pin down the exact moment. It just happened, like it was always supposed to be that way."
Proposal: "He proposed on New Year's Eve. We had been going out for a year and he came home with me over Christmas, and asked my parents for my hand. My mom told him to be prepared that I might say, "I don't know," because I can never make a decision. I always told myself I would be cool and level-headed if someone proposed to me, but in reality I was totally wrong. He was really nervous all day but I didn't know why. We went to my favorite restaurant, had dinner and somewhere before desserts he took out the little blue box, and got down on one knee. Everybody started staring at us and I, of course, started uncontrollably crying. I eventually managed a, "Yes," everyone clapped, and then we had champagne."
Our style vision: "I went through many phases of what I assumed I wanted as a wedding style. First I wanted a casual, cool Pacific Coast wedding, then an English tea/garden party, and finally I settled on a romantic French wedding. Everything was going to be pink and gold."
Margit's dress: "My family had taken me to the Kleinfeld's, the largest wedding store in New York City, and I couldn't find anything. I randomly found my dress in a little boutique in an alley-way in Vancouver one day while I was passing through the city on my way to LA. I think what I loved about my dress is that it made me feel like a princess. Every girl should feel like a princess at some point.Family heirlooms: I was wearing my Grandmother's emerald ring and jade necklace. Unfortunately, my grandparents couldn't come as it was too far for them to travel at their age. I'm planning on doing a traditional Chinese tea ceremony later this year when I go back home for the holidays."
Our favorite moment: "After the ceremony was done and we had finished taking pictures in the suite, Arash and I escaped downstairs to get some air while everyone ate canapes. It was fun just to sit there in the lobby in all our wedding clothes where it was quieter and we could just be together without everyone else. Everyone who walked through the lobby kept staring at us and the old couples would quietly smile and laugh as if they knew that we were escaping our own wedding."
Our advice: "Do things ahead of time! Especially if you're planning a destination wedding. It's worth going through a headache 6 months before you arrive so you don't have to worry when you get there. Also, make sure you get a great photographer. When it's all said and done, you have memories, but those fade with time. Even now, my husband and I look through our photographs every once in a while to relive those wonderful moments."
Our honeymoon: "We spent a couple of days in Paris after the wedding and then moved on to Venice for a romantic gondola ride, Nice to swim in the Mediterranean, Grasse to experience "real" perfume, Eze for the view and Monaco to gamble. It was amazing (I had never been to Europe before)! It was a much-needed vacation after medical school and the wedding planning."
VENDORS
Photographer: Pierre Paris Photographer // Bridesmaids: BHLDN // Tuxedo and Mens Attire: Ermenegildo Zegna // Heirlooms and extras: Grandma's Emerald Ring // Hair Stylist: Headband by Henri Bendel // Shoes: Manolo Blahnik // Makeup Artist: Samuel Rocher // Event Venue: Shangri-La Paris // Culinary: Shangri-La Paris // Ring Designer: Tiffany and Co // Dress Designer:Vera Wang