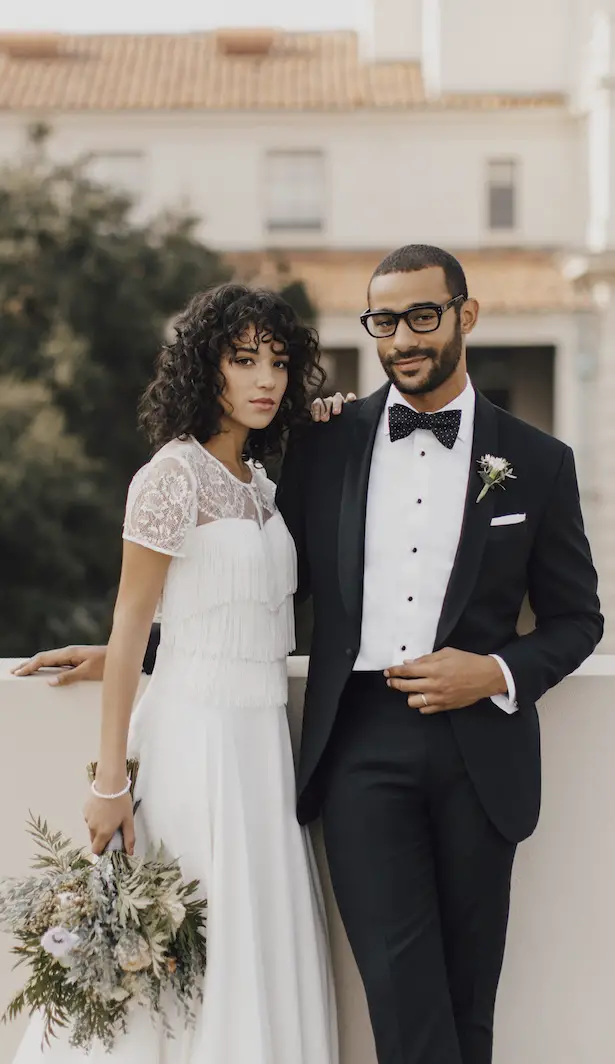 Ladies, let me tell you from personal experience: while you're busy wedding dress shopping, finding the perfect frocks for your bride tribe, and figuring out where exactly you should put that "something blue", you may just be overlooking one of the most important elements of your wedding – the groom and his groomsmen! But fear not brides-to-be, we have the perfect solution for all your groom(smen) essentials, The Black Tux! Seriously, bookmark this and save for your hubby to be.
Your man will surely be in good hands once you lead him to The Black Tux. Not only do they offer modern, high-end tuxedos and suits that are ordered online and delivered right to his door, but they created the super helpful Groom's Guide to wedding planning. It has everything your honey needs to know about planning a wedding he can be proud of, and look damn good doing it.
[flo_box box_bg_color="#ff99a8″ box_text_color="#ffffff" ]On Groom's Fashion… [/flo_box]

 The Rental Process with The Black Tux
Now, I hear you, ladies. The stress of getting the wedding party together and scheduling all their fittings is quite the headache. With The Black Tux you can say goodbye to those headaches and the hassle that comes with dressing the groomsmen. They've made rental tux for weddings easy and risk-free!
Simply choose a custom look for your wedding party, or pick one of their professionally-styled complete outfits. You can even request a free home try-on for the groom, so you can take a look at their suits in person. Once you've made your choices, The Black Tux will email every single one of your groomsmen with a look that's ready to rent. Easy as pie!
The sweetest thing about The Black Tux, however, is the ability to track your wedding party's progress online as they set up their account, submit their sizes, and complete checkout to reserve their sizes for your big day.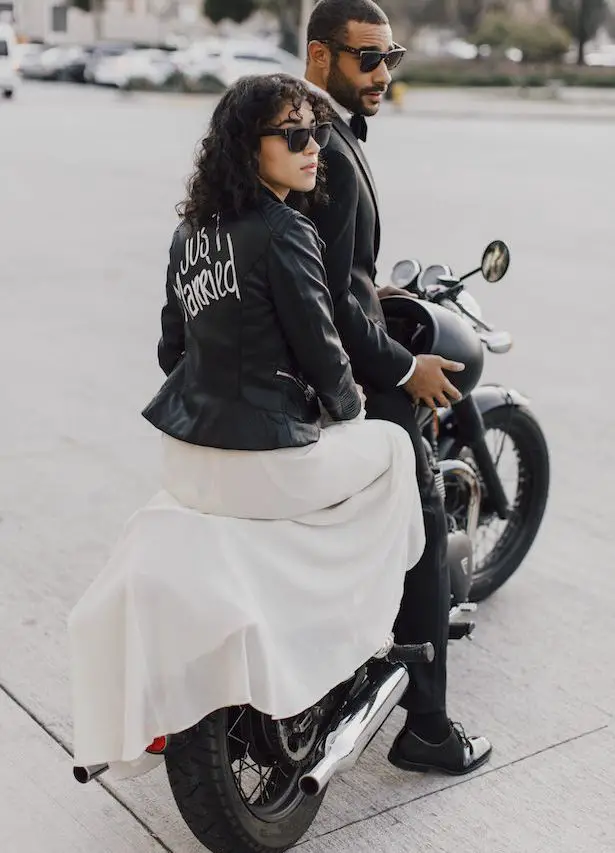 And voilà! Your groom's and groomsmen's tuxes or suits will be delivered directly to them one week before the big day.
After your wedding, put your order back in the box it arrived in, use the provided return label, and send it back within 3 days. That is right!.. The Black Tux covers the return shipping. They will even send everyone a reminder – one less thing for you to do!
[flo_box box_bg_color="#ff99a8″ box_text_color="#ffffff" ]On Wedding Planning… [/flo_box]

The Groom's Guide
Calling all gentlemen! Gather round because The Black Tux has put together something really special, the ultimate wedding for grooms. You heard that right. It's catchy, well written and the total opposite of boring.
Our friends at The Black Tux understand that planning a wedding can be tough, that's why they came up with tips and advice to guide men on the verge of marriage. Because deep down The Black Tux knows that under the tux jacket, every groom wants to help—they just don't always know where to start.
Get your groom that extra help he needs and head over to the Groom's Guide online version now, and you can buy a physical copy of the book on Amazon!
Visit
The Black Tux
and check out their collection with your soon to be hubby and give him the fun, relaxing, and memorable wedding he deserves as much as you do.
This post has been sponsored by
The Black Tux
in Partnership with BrideClick, but concerns our own opinion. Thank you for supporting our partners.