She Wore Her Mom's Bridal Gown and Chose Grandma as Her Maid of Honor
Happy Monday! It is a special occasion when we decide to feature a local wedding here at BTM (for those of you who don't know, we call El Paso, Texas home). But, this "I do's" are way-to-close to home and we just couldn't resist but share it with you. If you think you've seen all the wedding cuteness out there, you better think again because this heirloom wedding is about to melt your heart.
For the las 11 years, I have been living next to the elementary that my 3 kids have been attending to. I volunteer frequently, so the school is a huge part of our lives — it is our little community. A few months back during a school field trip, I started conversing with a third-grade teacher about her recent wedding. She captivated me at first glance with the pretty wedding pictures she showed me and the story of how she decided to wear her mom's wedding dress. It only got better from there, as she shared with me that Grandma was her Maid of Honor— how freaking cute is that?!
Every meaningful moment of the day was captured by Priscilla Concepcion, a Bride's friend, and fellow teacher. With a cheerful color palette and a plethora of lovely vintage details, this celebration of love will put a smile on your face. Join us at the FULL GALLERY for more of this little gem.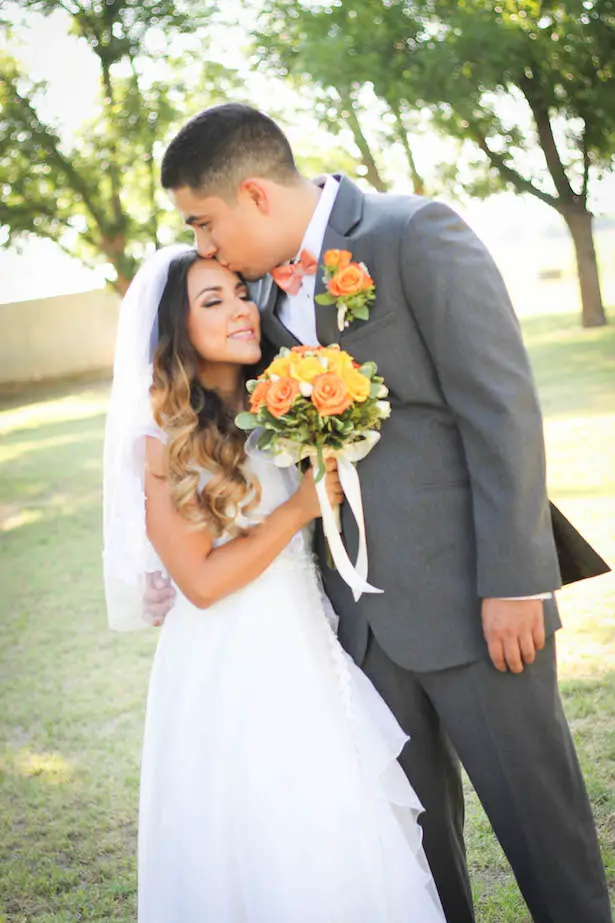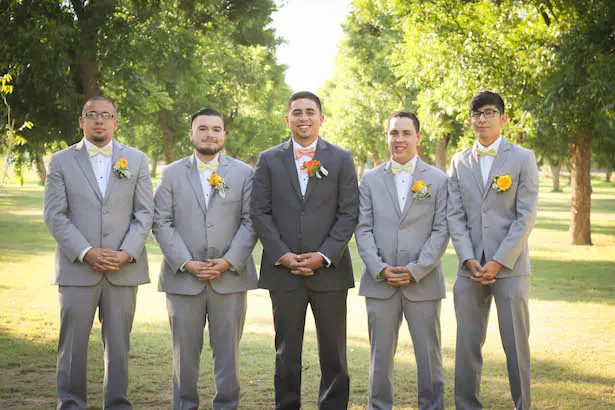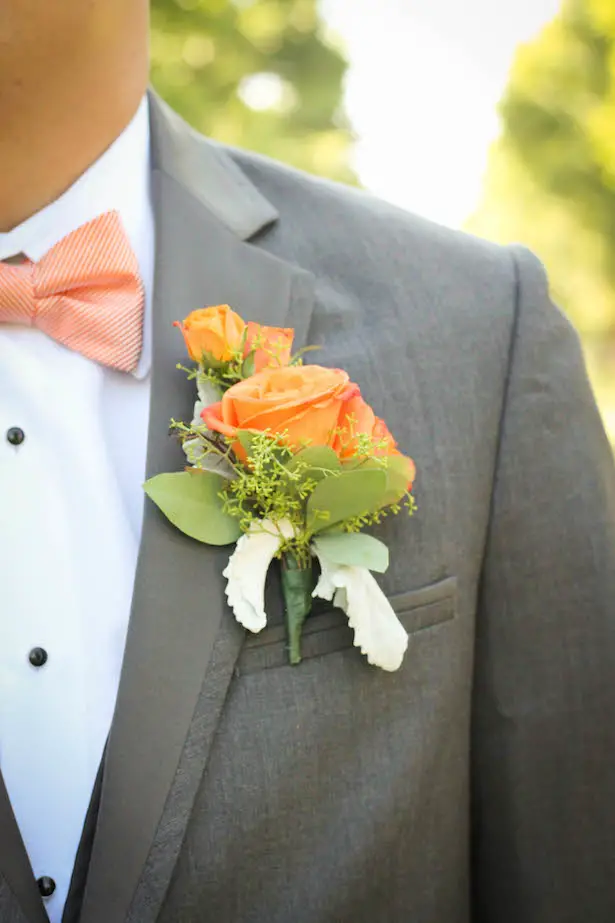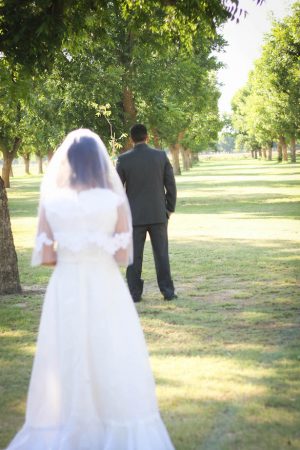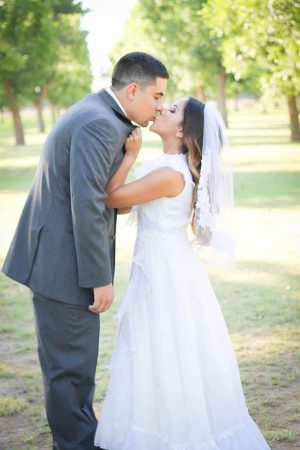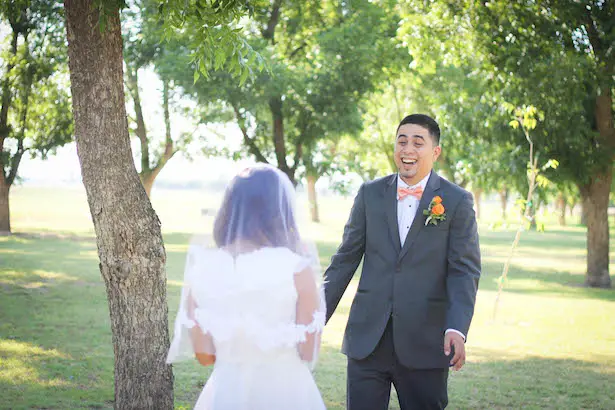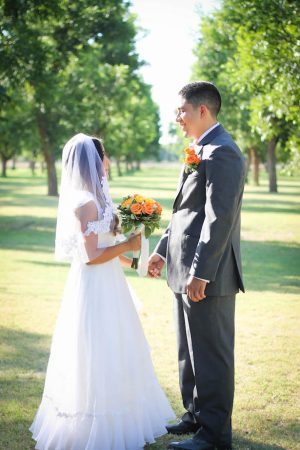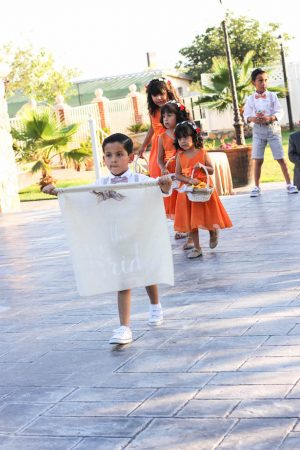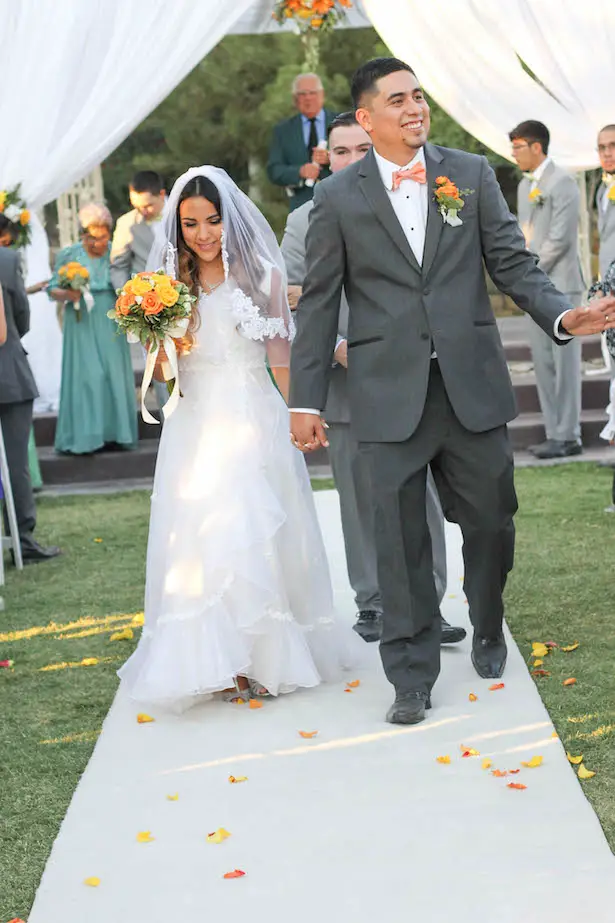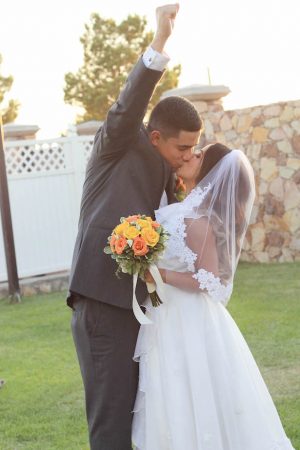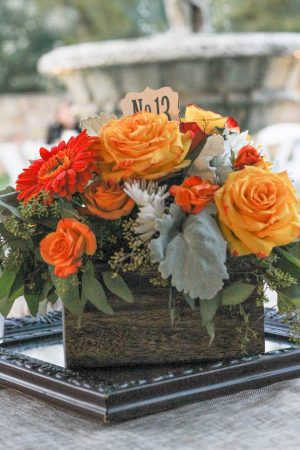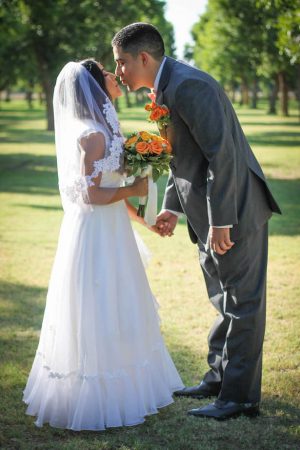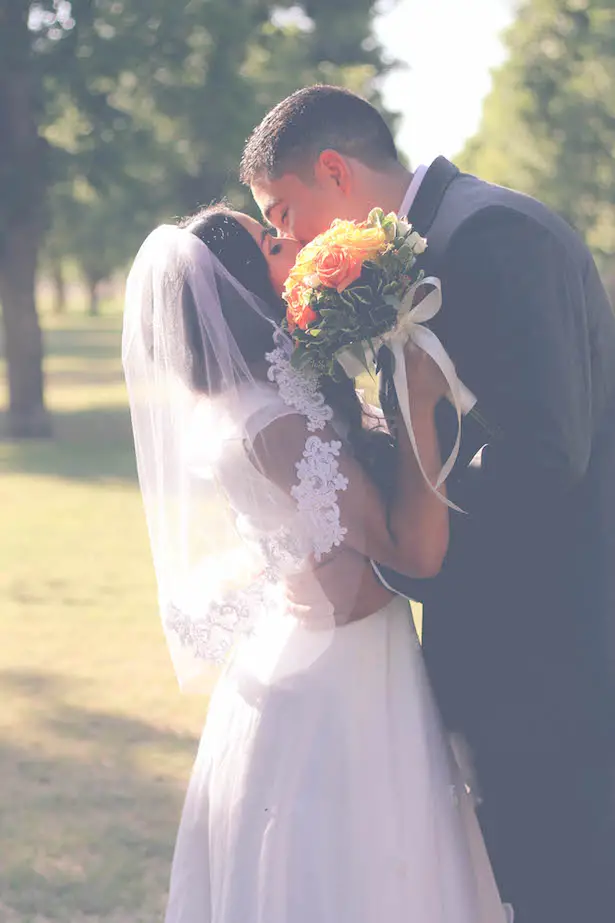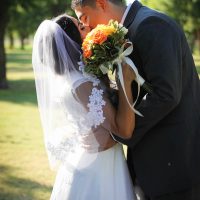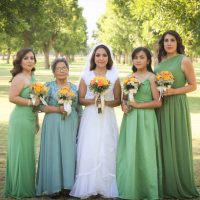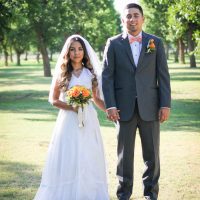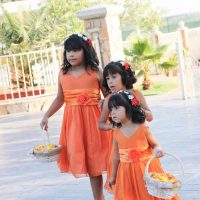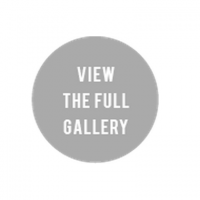 From the Bride... "Our desert wedding in El Paso's warm and beautiful summer was much more magical than we imagined it could be. We knew we wanted the wedding to mirror our happiness; hence the vibrant yellow and orange hues. I also wanted to honor my mom, who had luckily been nearly identical in body measurements when she wore the gown in 1979. What topped the cake (pun intended) was the custom Hello Kitty and Hello Daniel figurines we ordered from Japan. After a few glasses of sparkling red Rosa Regale, our family and friends were out on the dance floor. Our wedding was amazing and perfect! I wouldn't change a thing about it, if I could."
VENDORS
Photographer: Priscilla Concepcion Photography // Flowers: Angie's Flowers // Venue: Jardines Arcoiris // Cake: Cakecateria