Red and Greenery Holiday Wedding Ideas
Sadly darlings, Christmas has come to an end! We surely do hope you had a jolly ol' time with the ones you love, and that you got everything on your wishlist. But in case you're still missing a bit of that holiday cheer, we have a special treat for you today! After all, it wouldn't be Christmas without a dash of red and of course a whole lot of Greenery — the color of 2017.
An amazing group of Colorado event professionals teamed up to create a Christmas inspired design that is perfect for the fine-art-bride considering a winter wedding. So, treat yourself today to a slice of naked wedding cake decorated with fresh fruits, a tray of candy apples and a cup of apple cider, as you enjoy all the pretty holiday-inspired details photographed by Dani Cowan Photography. Don't fail to visit the FULL GALLERY. It is filled with amazing greenery wedding ideas that will leave you as joyous as can be!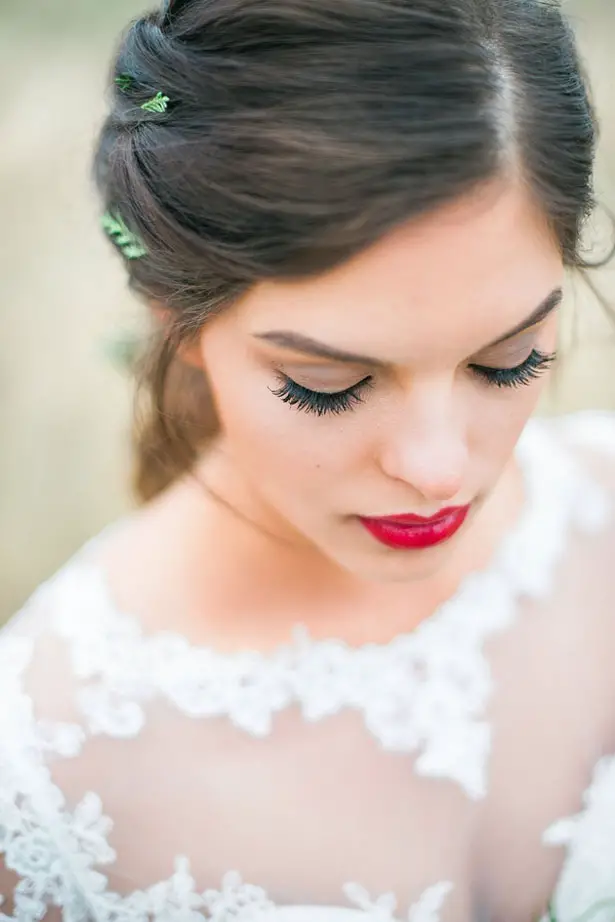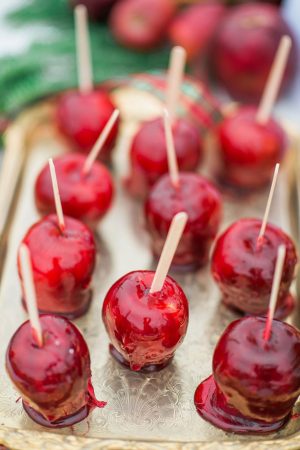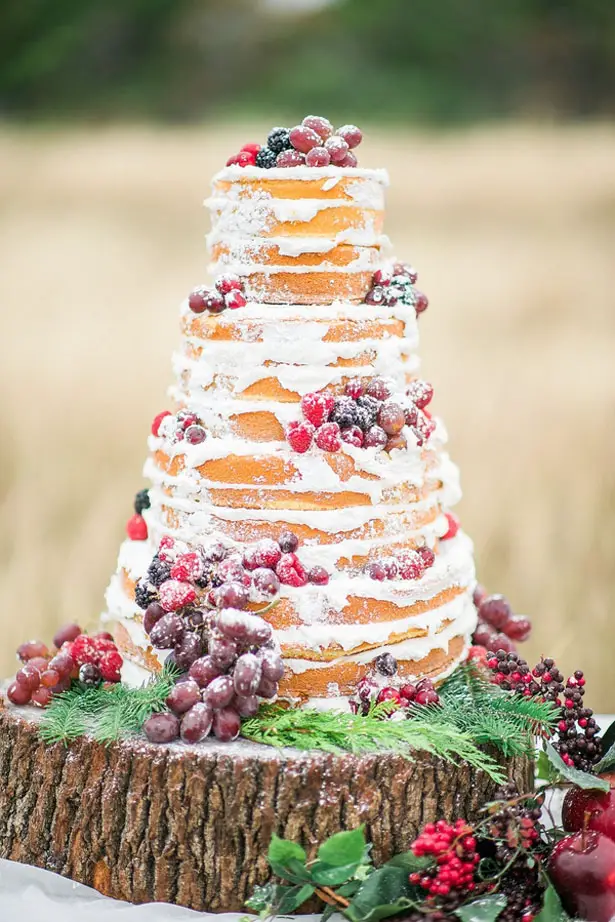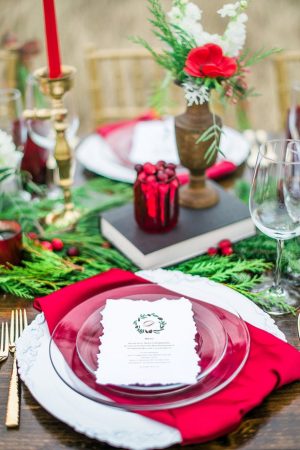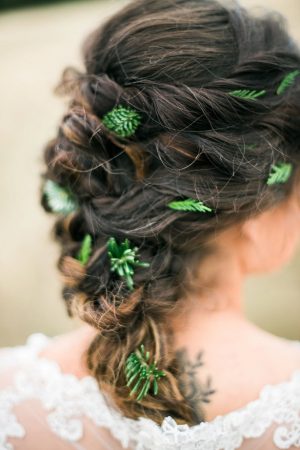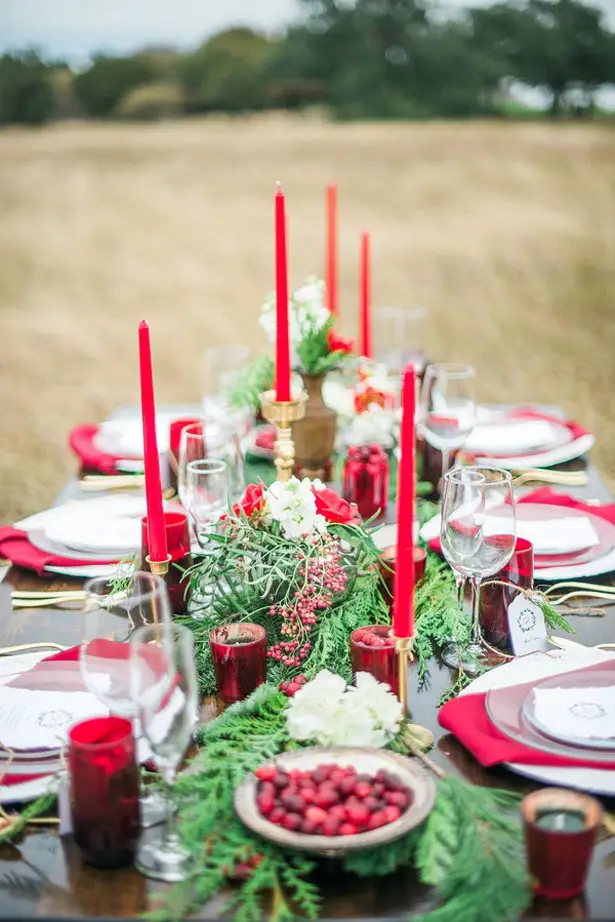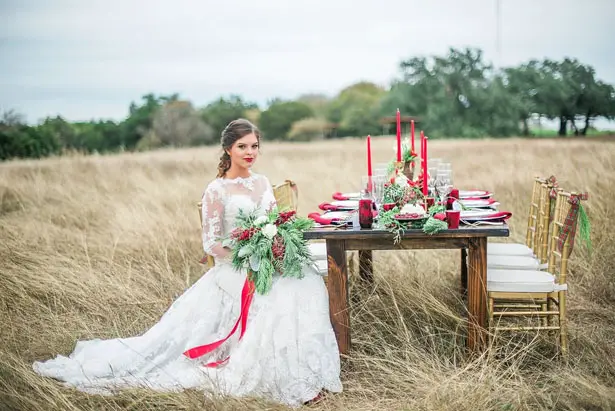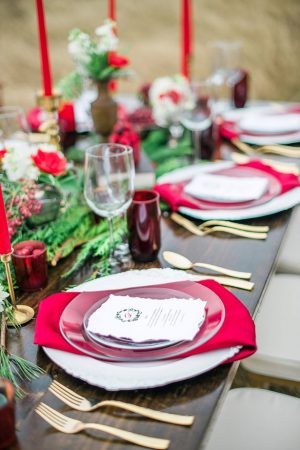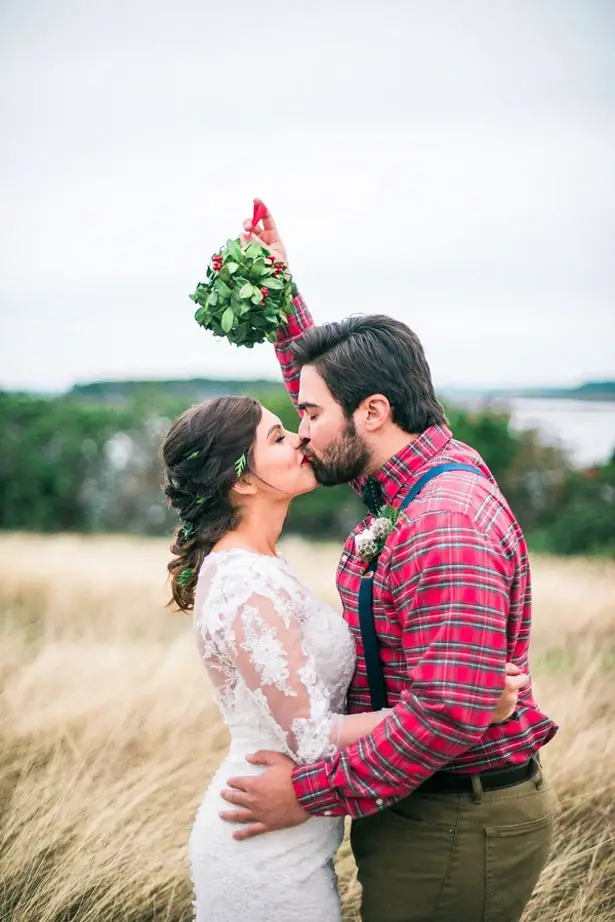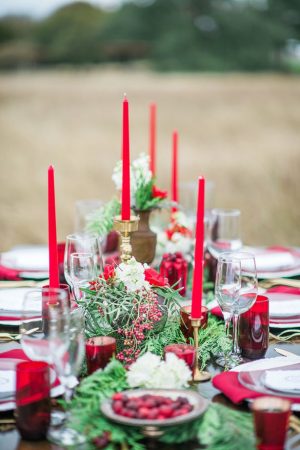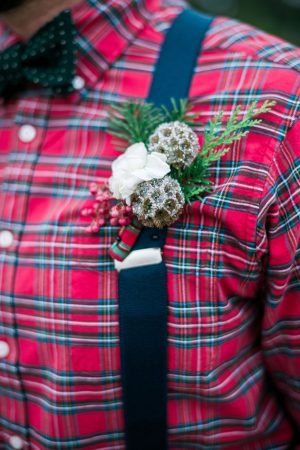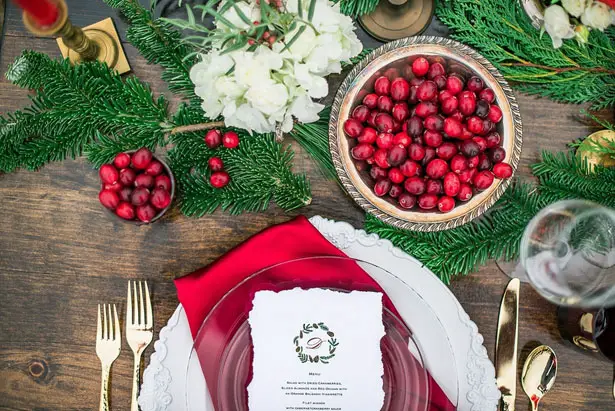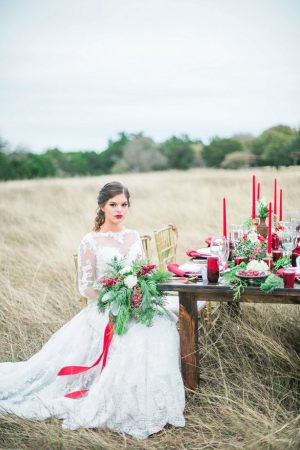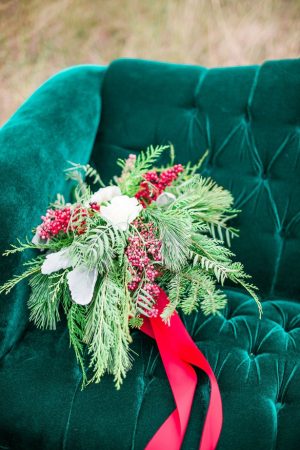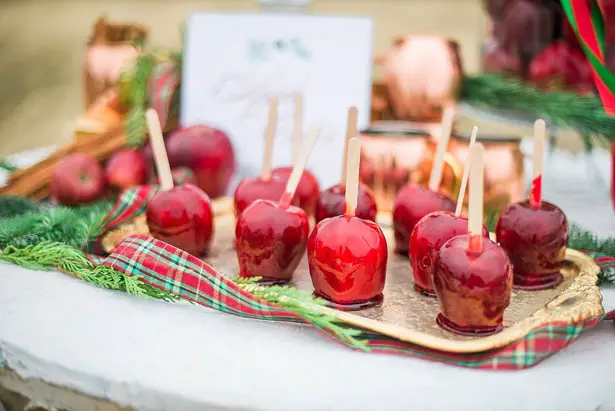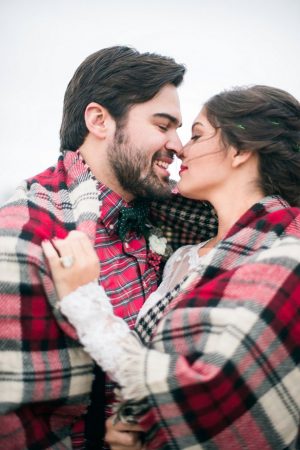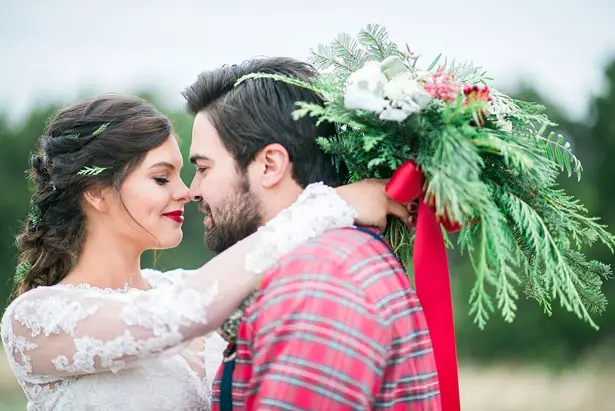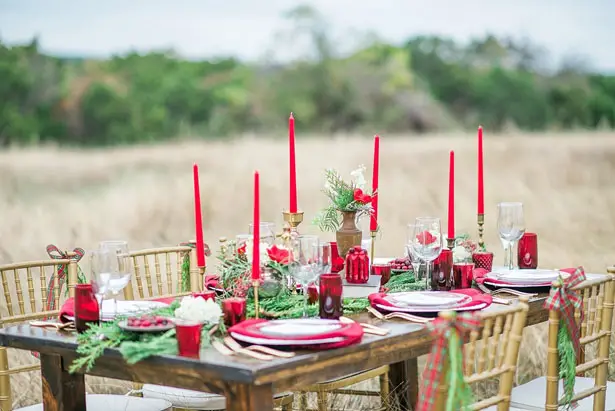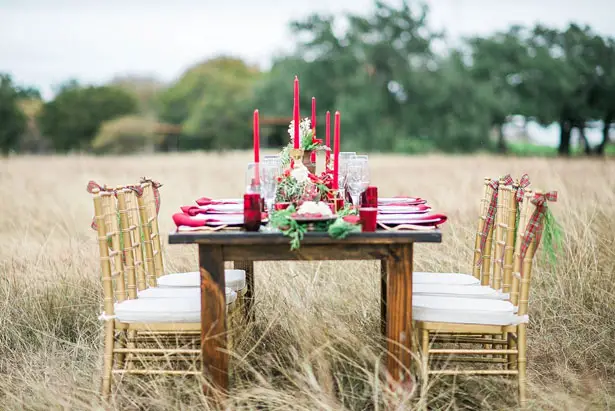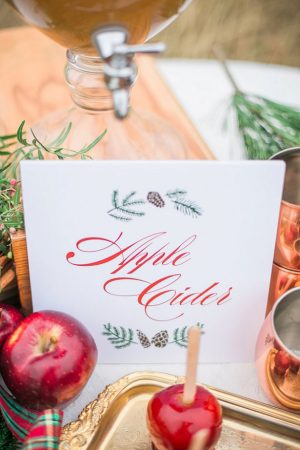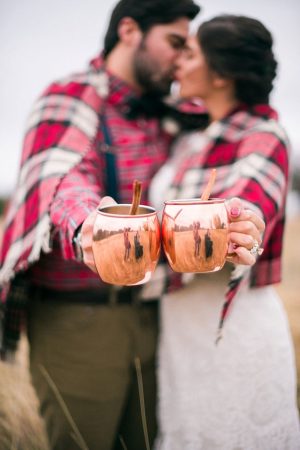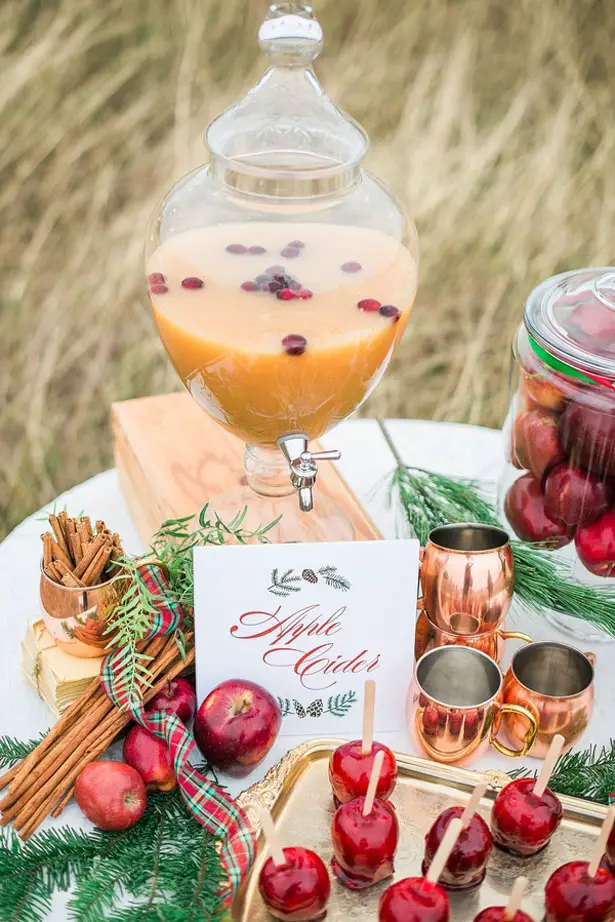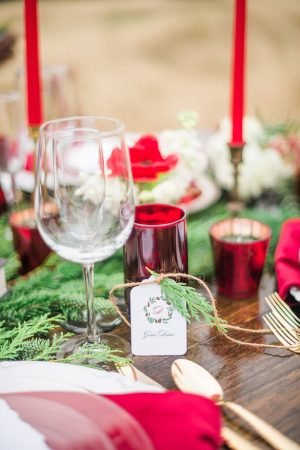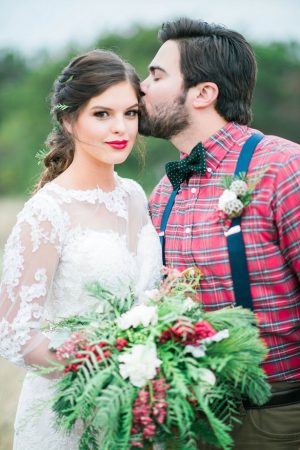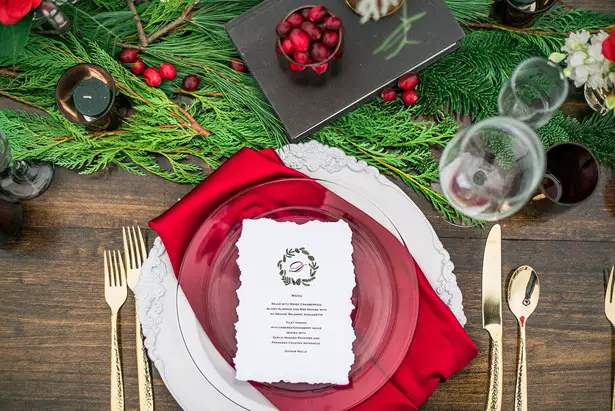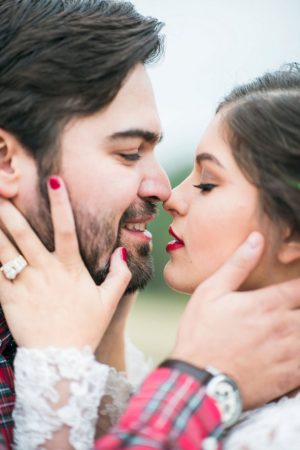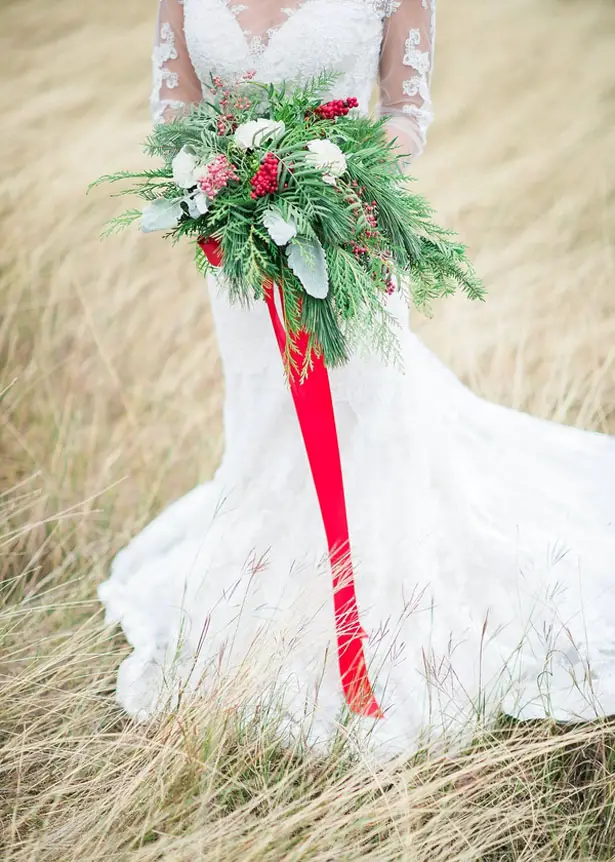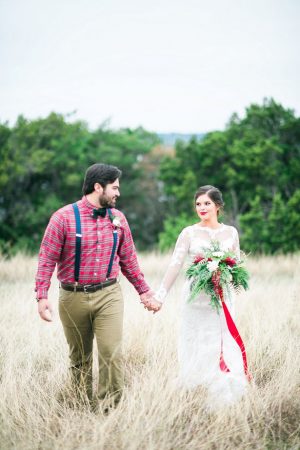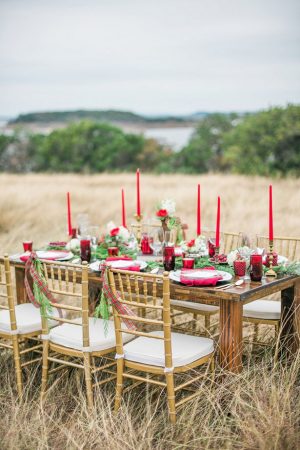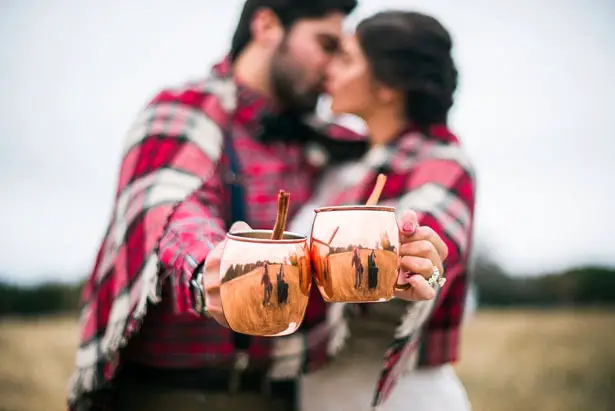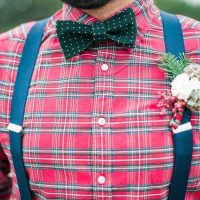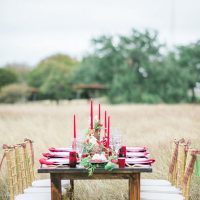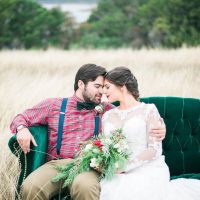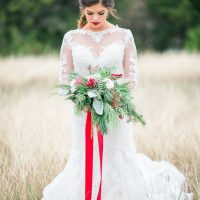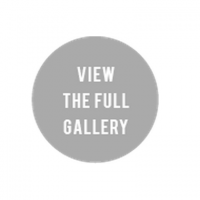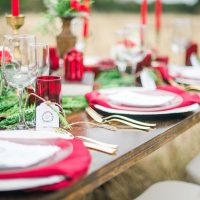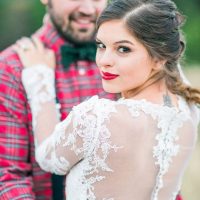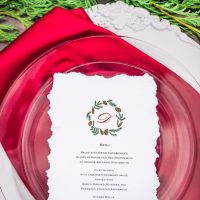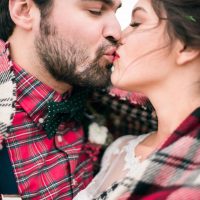 From the Photographer... "Who doesn't LOVE Christmas? And by love, we mean completely obsess over it the second Thanksgiving is over? We wanted to show brides you can still do "themed" weddings around the holidays without being too cheesy. This Christmas inspired design is perfect for the fine art bride considering a Christmas/ winter wedding. Pulled together with rich colors like dark reds and kelly greens, treats that make you want to cozy up, playful accents like plaid, real Christmas greens...I mean the cake even has (delicious) fake snow!"
VENDORS
Photographer: Dani Cowan Photography // Equipment Rentals: Confetti Rentals // Floral Designer: Creative Innovations // Makeup Artist: Fascino Beauty // Hair Stylist: Hair by Stephanie Izaguirre // Apparel: Main Street Bridal // Bakery: Simply Sweet Bakery 2 // Invitation Designer: Studio W Designs // Heirlooms and extras: Swoon // Submitted via Two Bright Lights