Happy Saturday! Here at BTM we're getting ready for me (Alex) to attend Your Wedding Experience Houston in tomorrow (October 9th). David Tutera and I will be there to get you the best advice and ideas for your wedding. The show will be held at the George R Brown Convention Center. I hope to see you there!

What can you expect from this one-of-a-kind event? Think fun, social and completely interactive… Find prizes, special discounts and giveaways while meeting with over 100 of the best wedding vendors in your area, all of them approved by David Tutera. Enjoy demonstrations and the best tips and trends from the wedding mastermind himself (aka, David Tutera) and his group of experts.
DIY NAIL POLISH BAR
Needless to say, stopping by my DIY Nail Polish Bar is a MUST! You can meet up with me and we'll chat about ideas and inspiration beyond the screen while you create your own custom nail polish color! Have your bridesmaids glam up their fingers with your favorite TKB Trading, LLC shade or mix it up with colors that fit each personality. Don't forget to give your new polish a name that stands out before you rock it at your bachelorette party, rehearsal dinner, wedding day, brunch or whatever day fits your fancy. Come and join the fun at the DIY Nail Polish Bar presented by TKB Colors hosted by Belle the Magazine!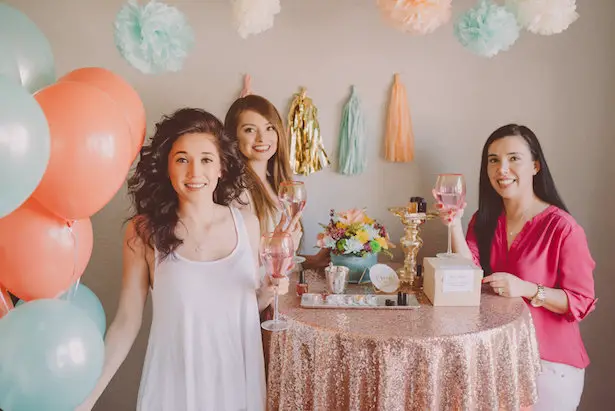 TAKE A LOOK AT YWE HOUSTON LAST YEAR

READ MY GUEST BLOG POSTS
I'm also very excited to be guest blogging for Your Wedding Experience! I have been bringing you little bits of wedding advice and inspiration on their blog every month. Stop by and read along… you won't regret it!