Bohemian Wedding Inspiration with a Touch of Vintage Glam
There's boho chic… and then there's this bohemian wedding inspiration sesh with a big ol' side of vintage glam.  Think a talented team of vendors, a totally unique + unbelievable pretty theme and boho details aplenty and you are sooo on the right track. Take a trip with us to LA and step into bohemian wedding heaven courtesy of this all-white bridal party, a wild wedding bouquet and a beyond-beautiful bohemian wedding ceremony set up ever. From the stunning Eden Gardens locale to the beautiful blooms from Yamaguchi's Flowers to gorgeous captures from Lucas Rossi Photography, you'll be pinning your hearts out (trust us) right here in THE FULL GALLERY.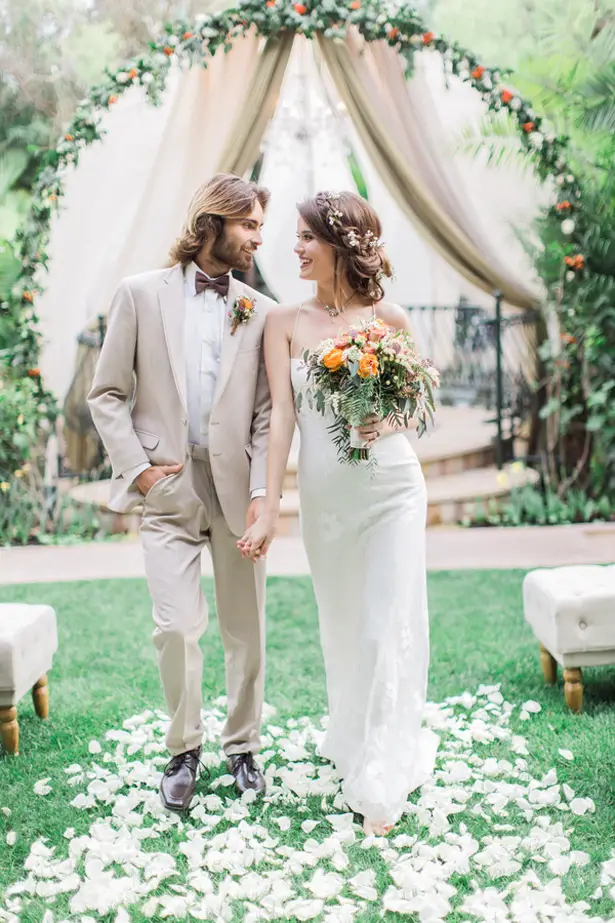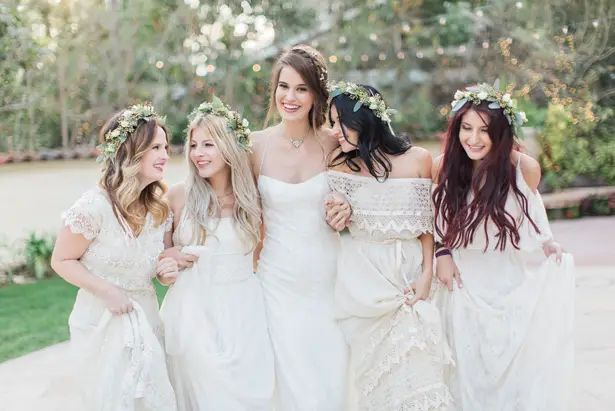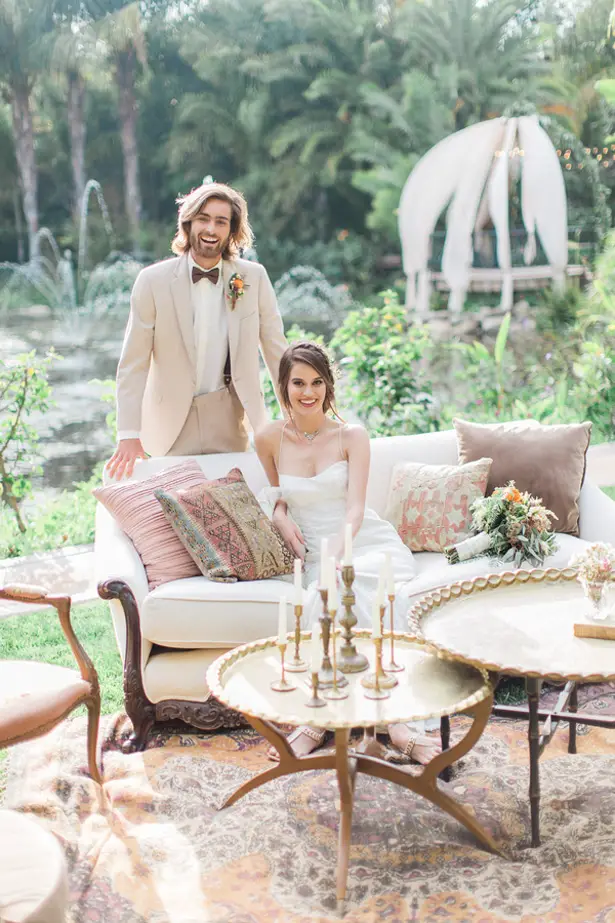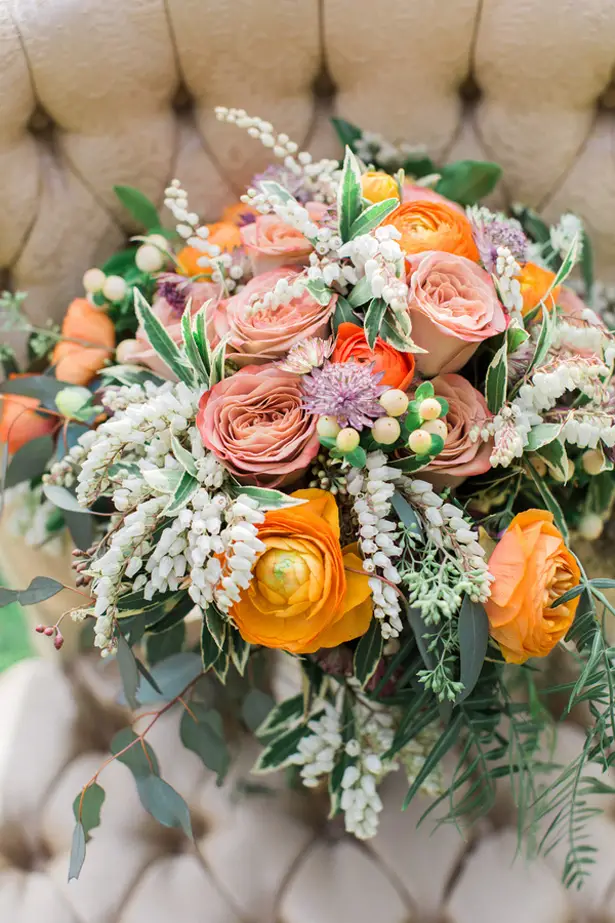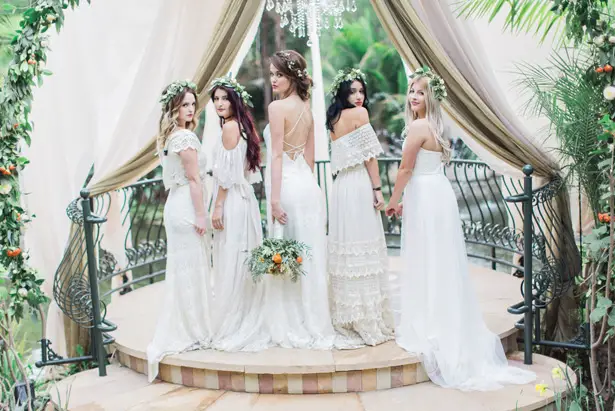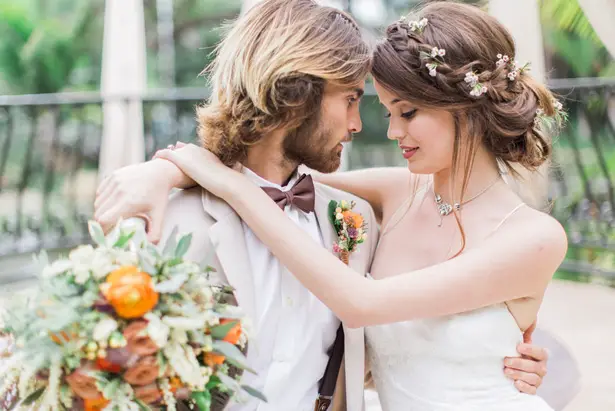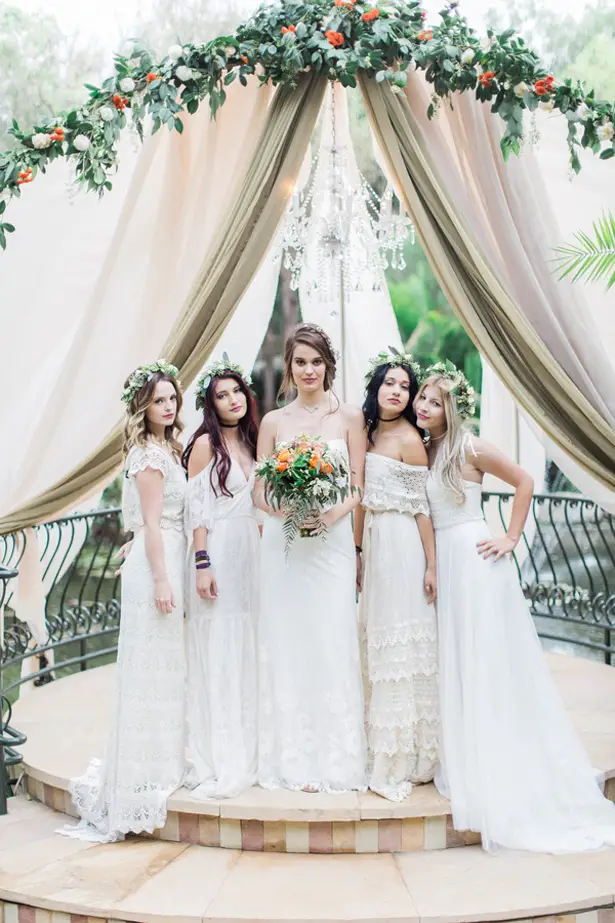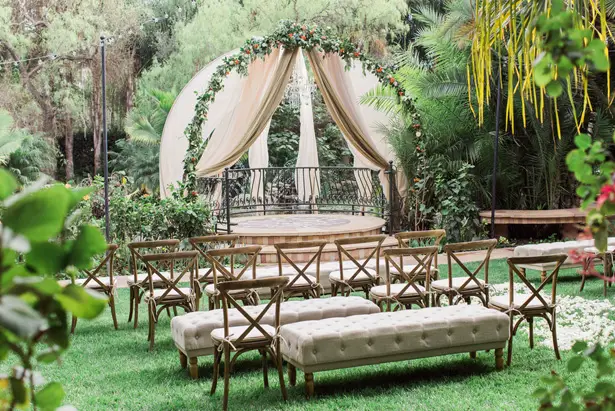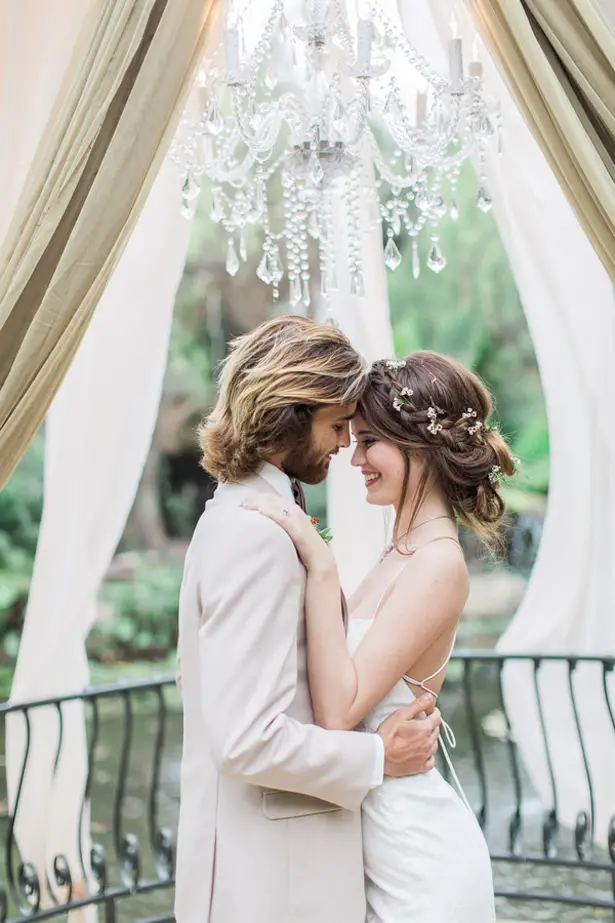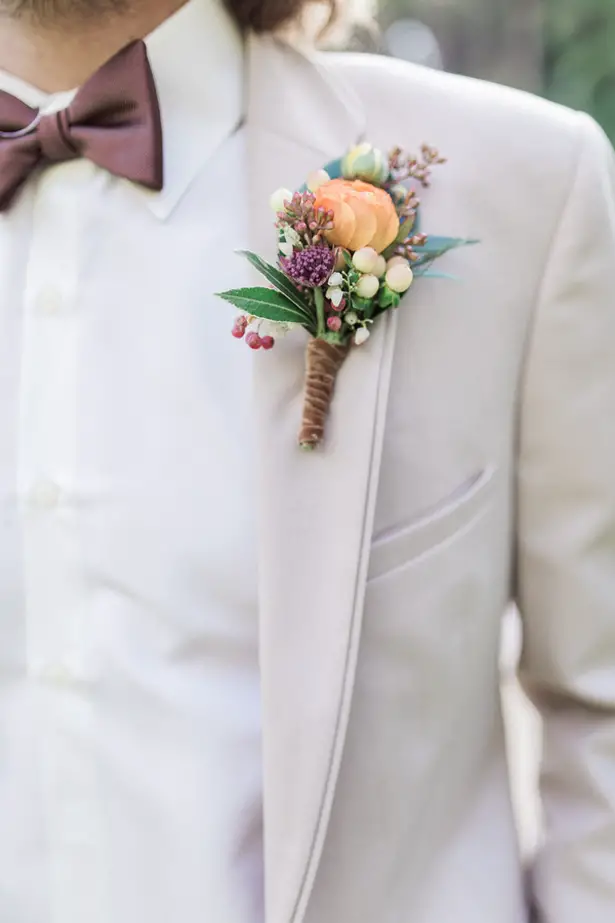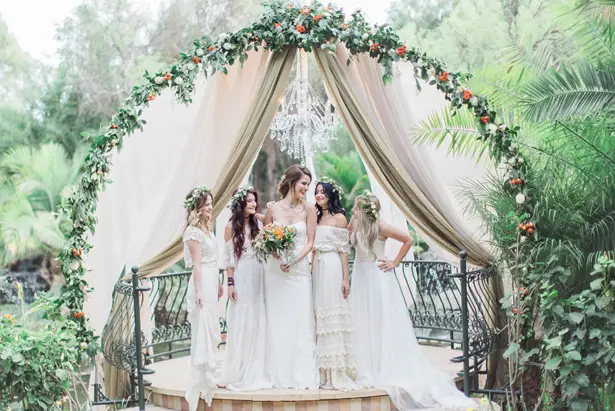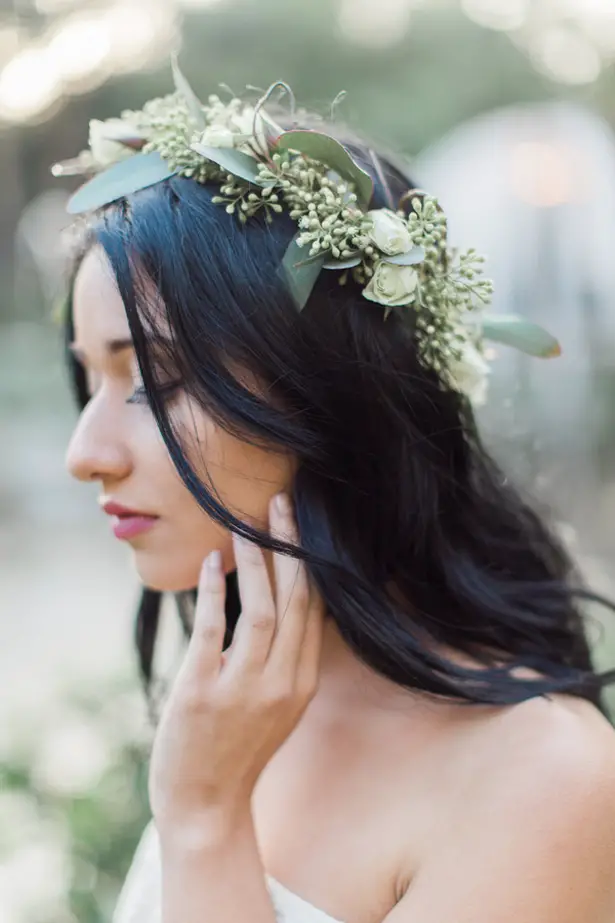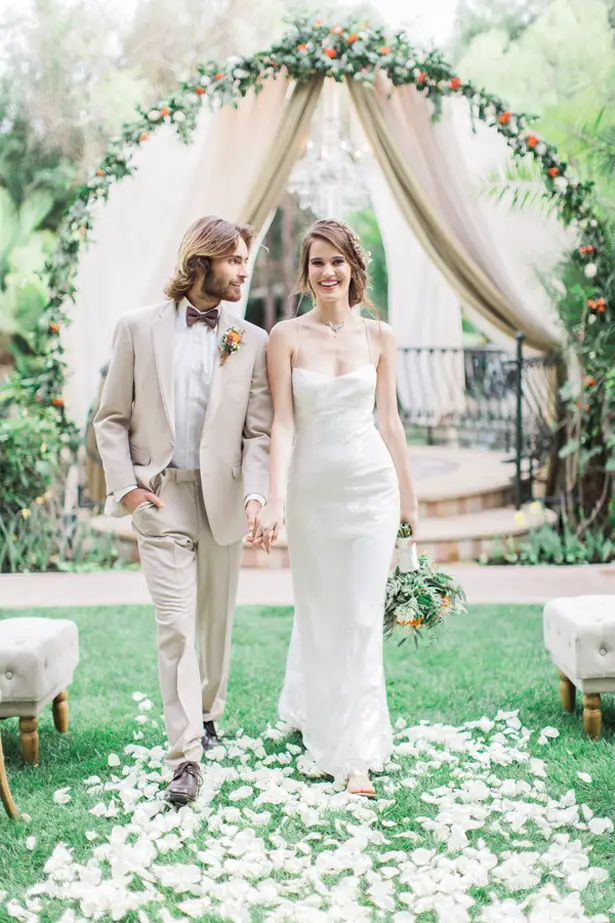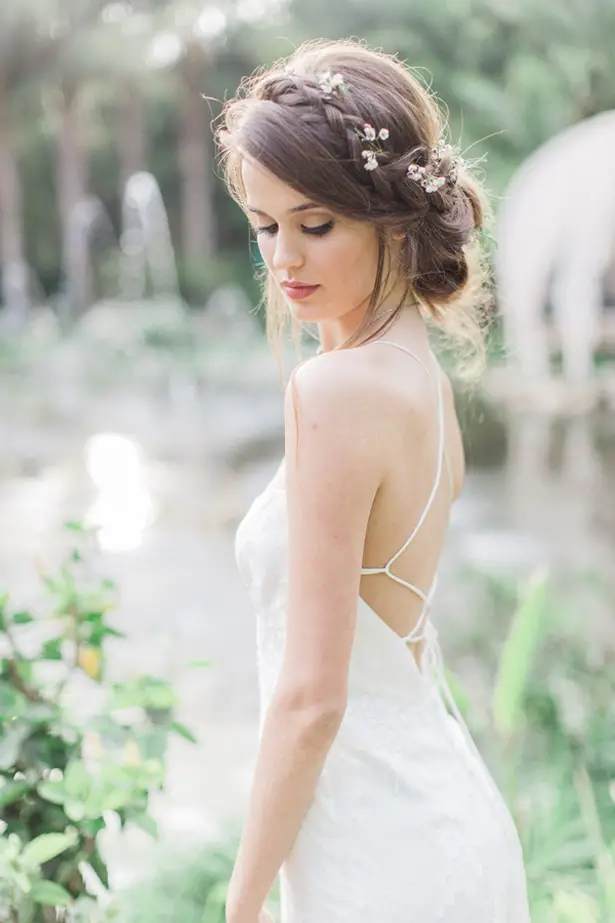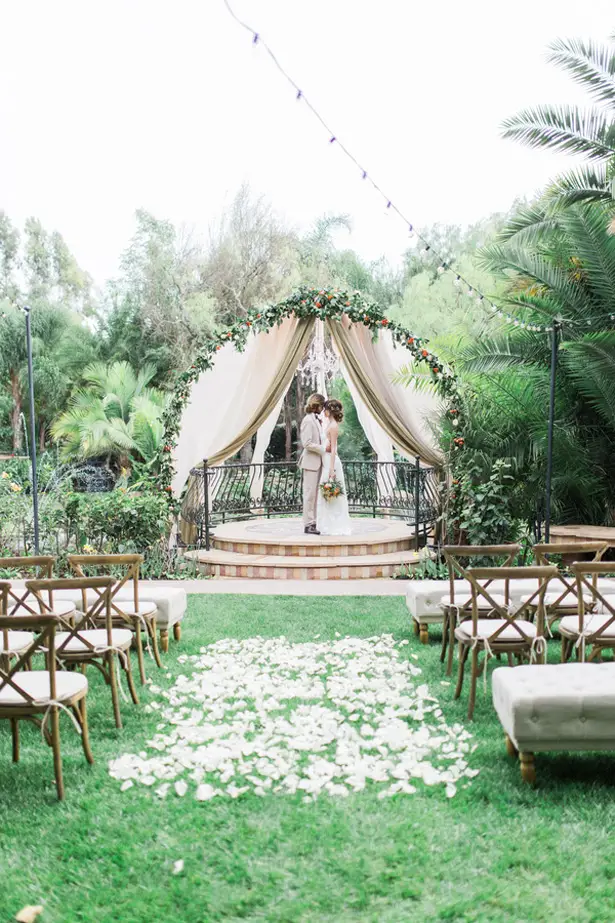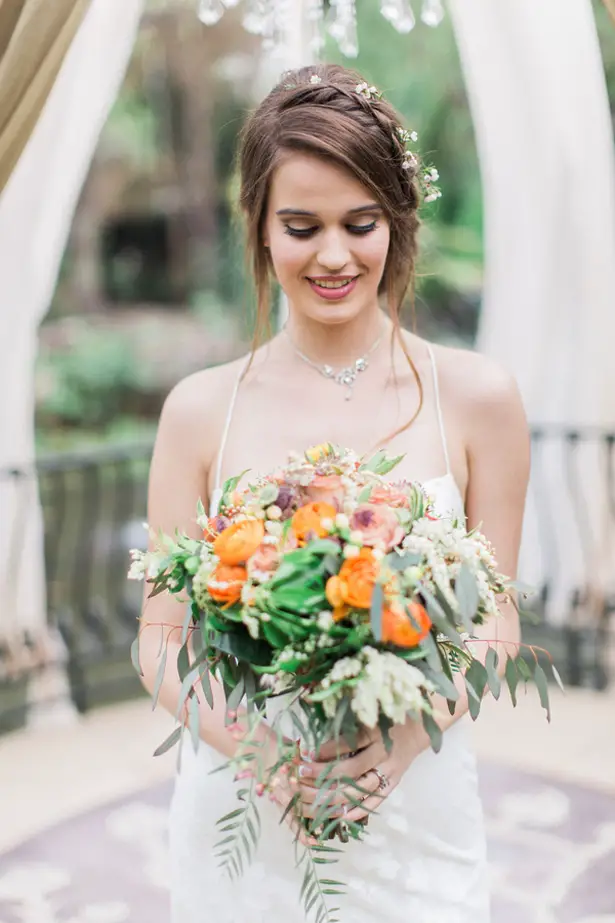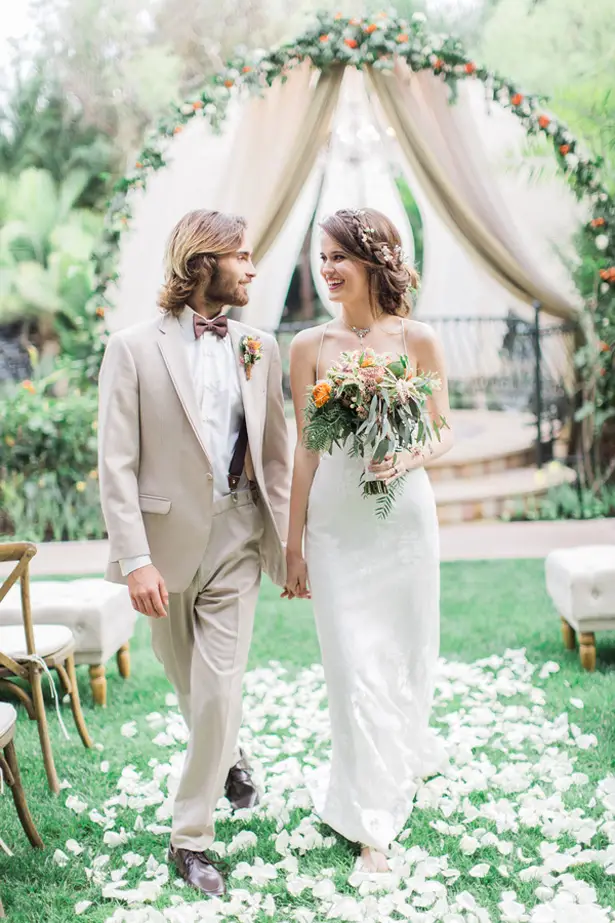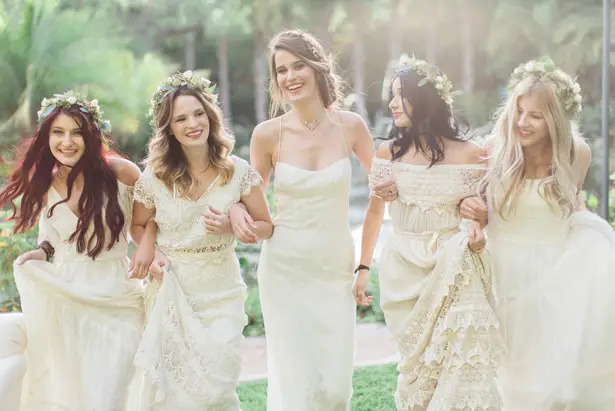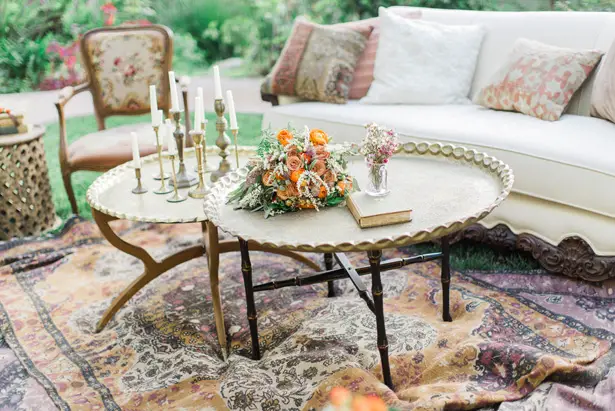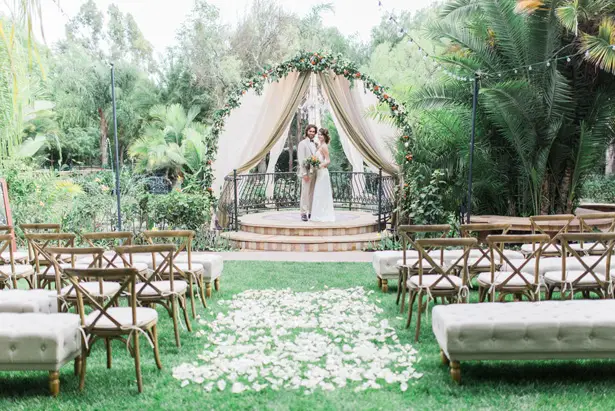 From the Photographer... "A common struggle for brides-to-be is settling on a style for their wedding. Having a consistent theme is essential for providing unity between the wedding party's attire, decor, florals, favors etc. The right stylistic theme is one that provides you with inspiration! You should feel comfortable to combine different elements from the styles that you love to create a personalized theme for your special day. This vintage-inspired shoot has a touch of refined bohemian chic contrasting the backdrop of an elegant, quaint garden: yielding aesthetic harmony. The tasteful conglomeration of sophistication and eclecticism will create a delightfully warm atmosphere.The blend of cream-colored, texturized, flowing lace and chiffon fabrics (seen in the women of the bridal party) are darling and quite statement-worthy. These particular styles can be found at the Bride Boutique in Los Angeles. Bride Boutique specializes in independently designed, handmade bridal attire and accessories.The bridal party's earthy, delicate hair and makeup were done by the team at Euodia Salon. Curly willow, seeded eucalyptus and white baby spray roses detail the bridesmaid's floral crowns by Yamaguchi' Flowers. To signify long-lasting love and life the bride wears an array of white, wax flowers in her hair. This style lends an elegant, yet effortless feeling to the majestic foliage at Eden Gardens venue in Moorpark. The earthy undertones are contrasted tastefully with the warm, brown antique furniture, acquired by Pretty Vintage rentals. We extend our thanks to the ultra-talented, up-and-coming photographer, Lucas Rossi, for capturing the magic. Creating an atmosphere that is intricate and unique, the antique subtleties make for an unforgettable wedding experience. Your guests will leave with the lasting impression that your love is lively, limitless and warm."
VENDORS
Photographer: Lucas Rossi Photography // Dress Store: Bride Boutique LA // Event Venue: Eden gardens // Makeup Artist: Euodia Salon // Apparel: Friar Tux  // Equipment Rentals: Pretty Vintage Rentals // Floral Designer: Yamaguchi's Flowers // Submitted via Two Bright Lights