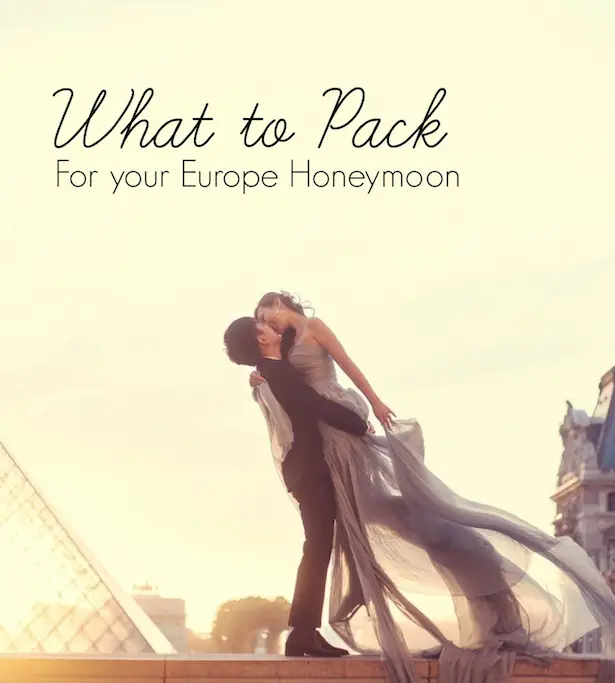 Bonjour, Mademoiselles! I'm back with more honeymoon packing tips to make shopping for the big trip easier for you! For those of you flying abroad and taking in some of the sights, you are going to need some cute outfits and comfy shoes. I've got you covered- especially with the necessary accessories that are also to die for! Enjoy & shop til' you drop, Mia Amores!
The Needs You Want!
Let's just say, we can have simple, boring stuff or, we can go all out for the most important trip ever! In rainy cities like London, you most definitely want to pack something for when the showers hit, I love Kate Spade's clear ultra chic winking eyes umbrella. It's perfect for you to take cover under, even if you have a great parka from ASOS to get you through the drizzle. When those clouds clear up, take out some charming sunnies from Accessory Concierge and add some spark to your outfit! You'll also need a cute tote for lugging around souvenirs and camera for sightseeing! Head to Bloomingdale's for this Longchamp romantic label bag!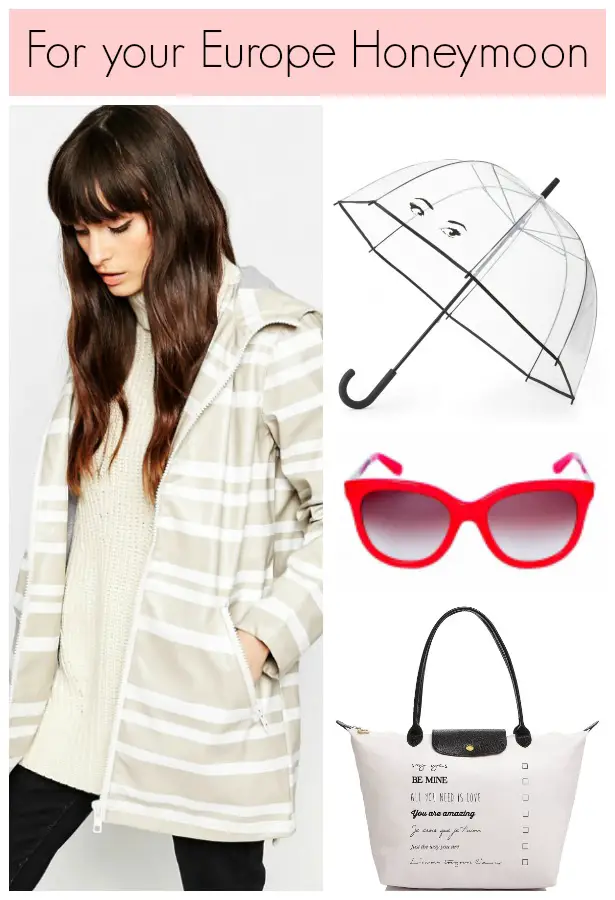 Dress Up!
Go all out for your Parisian debut in sweet and stylish dresses you can wear almost anywhere you dream of! Free People has a darling little number that will be perfect for snacking on macaroons at the Champs Elysee! Your beau won't be able to look at the beautiful Tuscan scenery with you in the J. Crew maxi that has rendered us in love- and it's not just the wine talking! Ladies, of course you will also need a great dress that will go from day to night with a simple change of shoes and a swipe of eyeliner or gloss! BCBG has just what we've all been longing for & it couldn't get any better— I especially love the color blocking!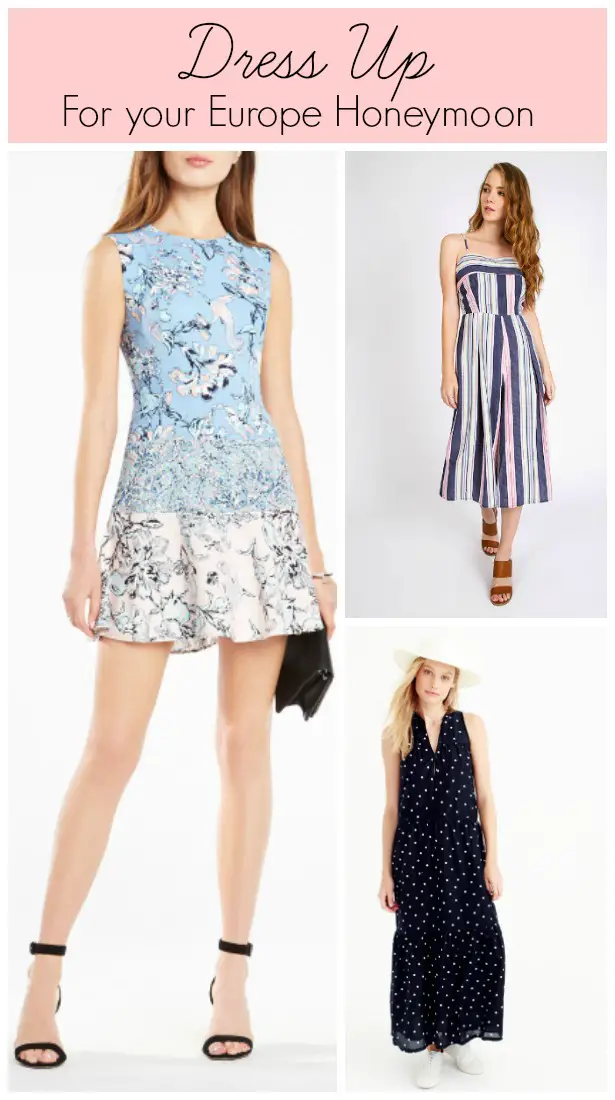 Build up that faux closet with some pants, tops, and of course skirts, skorts, or shorts! And boy, are we in for a treat! The ever so stylish Lauren Conrad has fabulous line at Kohl's and I can't help fall in love with the flowy pants! Nordstrom has some great jeans, I really like skinny ones to pair with this gorgeous blouse from Dillards! Go for a more fresh option with a matching top and shorts, I'm swooning over Ann Taylor's approach!
Walk 'Til You Drop!
Everyone knows European vacations come with a lot of walking for all the sightseeing and of course, shopping! I haven't forgotten about your feet, my dears! Try some out-of-the-box sneakers with a whimsical laser cut front like these Burberry from Neiman Marcus. You can never go wrong with a classic look, for example the New Balance kicks from Zappos. If you want to try a sandal that won't make your feet hurt the minute you walk out the door, Amazon like always has got you covered with the ultimate Birkenstock collection—size, color, & style… they have it all!!  A cute flat matches most of your outfits and makes walking easy and chic- Chloe has a sensational lace shoe at Saks Fifth Avenue that will have you buying it in every color!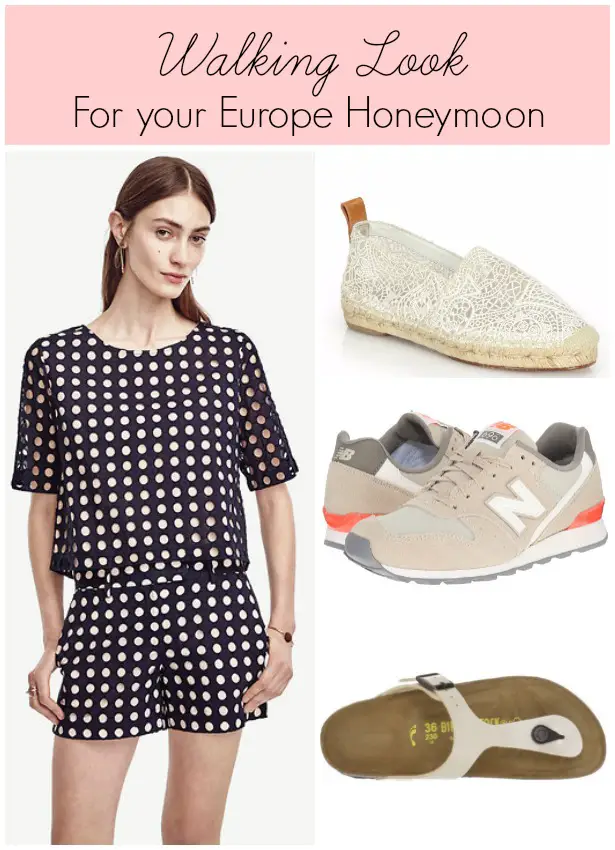 I hope you have everything you need! Oh, no! Tickets, hotel, and tours! Don't worry head over to Booking.com, Travelocity, or Priceline and they will get you squared away! And don't forget to check out Tripadvisor for the best in restaurants, things to do, & reviews of everything you need!
Shop the Look!

Written by Laurice Yanar
This post contains affiliate links. Belle The Magazine earns a small referral commission from the retailer, at no cost to the purchaser, if a qualified sale is made.