When it comes to the latest trends in the wedding world we like to keep you in the loop! And  today we are bringing you a gallery of pretty gowns to show you how to pull off one of the hottest 2016 bridal trends, Wedding Dresses with Detachable Skirts. Wearing two dresses on your wedding day has gone from celebrity-only splurge to widespread trend. And while many brides purchase two different dresses, detachable skirts present a great alternative. Removable skirts are dramatic yet romantic and above all, they create two completely different looks. The removable skirt, usually constructed of tulle, creates a ballgown illusion (perfect for the wedding ceremony), and when remove a gorgeous figure hugging dress is reveled. Two wedding day looks in one?! Yes, please!
(At the BOTTOM of each picture you'll find a link to the original featured of these dresses, please click on it to see more views of the dress and find more information about the designer)
Want to know what is in this year for wedding dresses?! Check out my 2016 Bridal Trend Report, right here.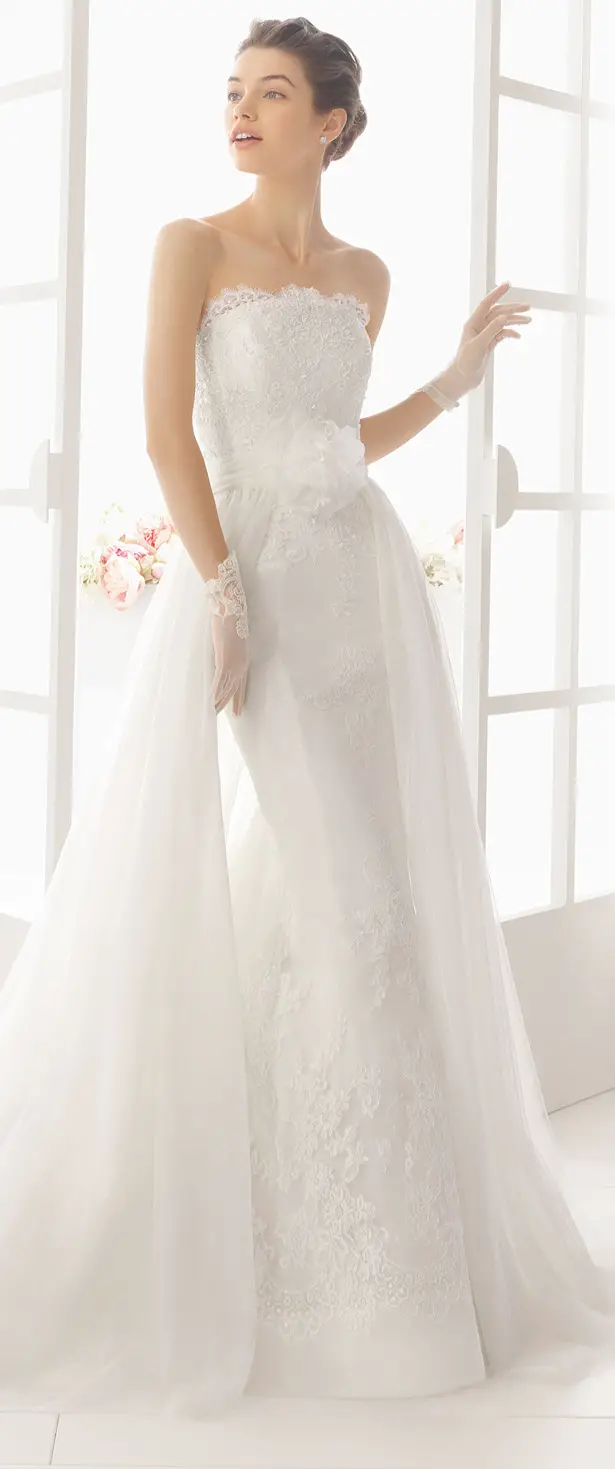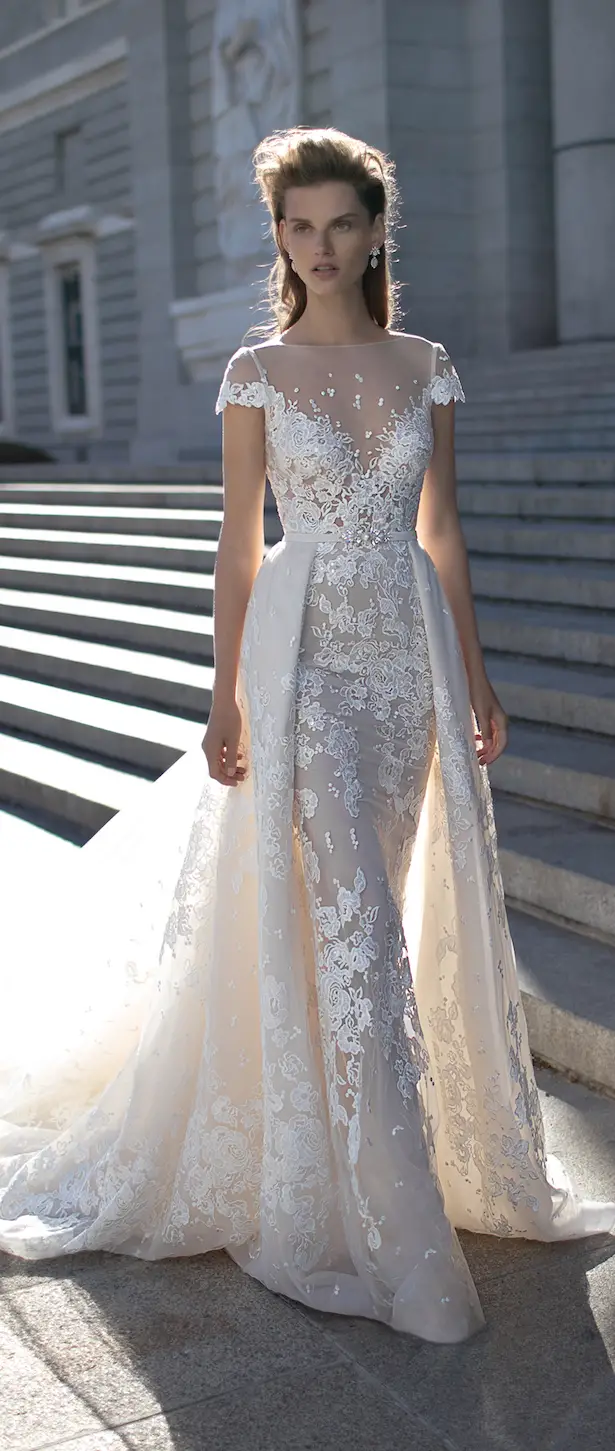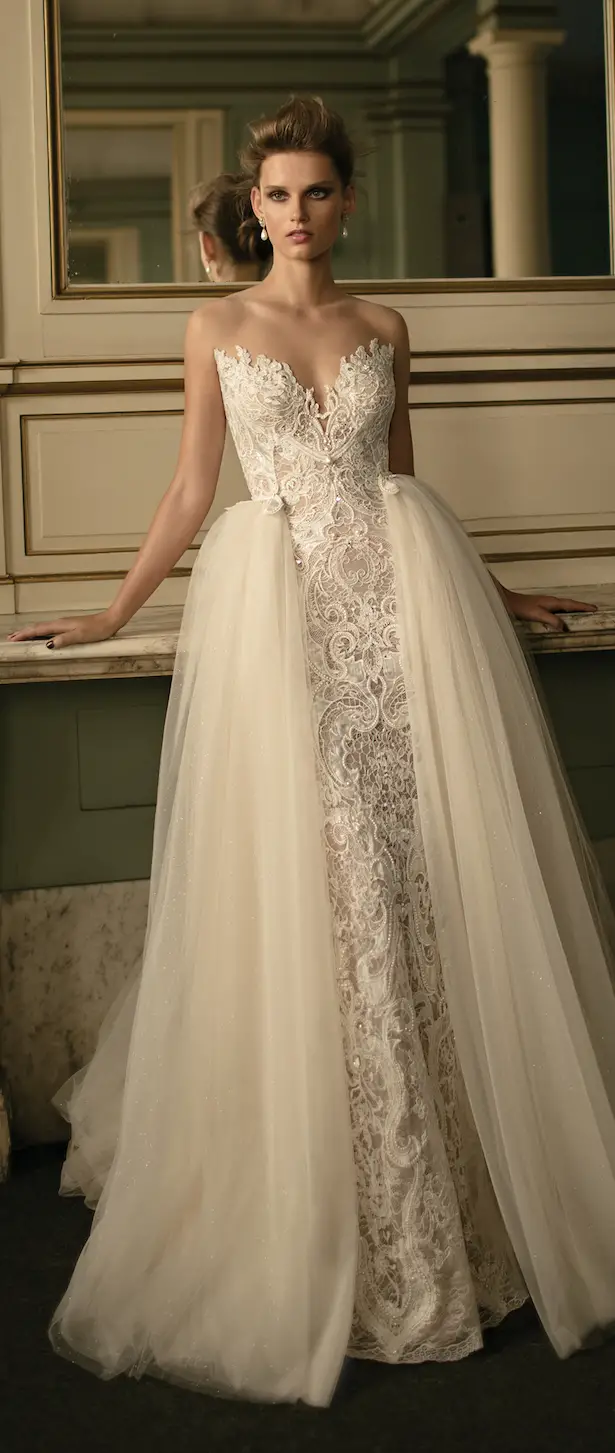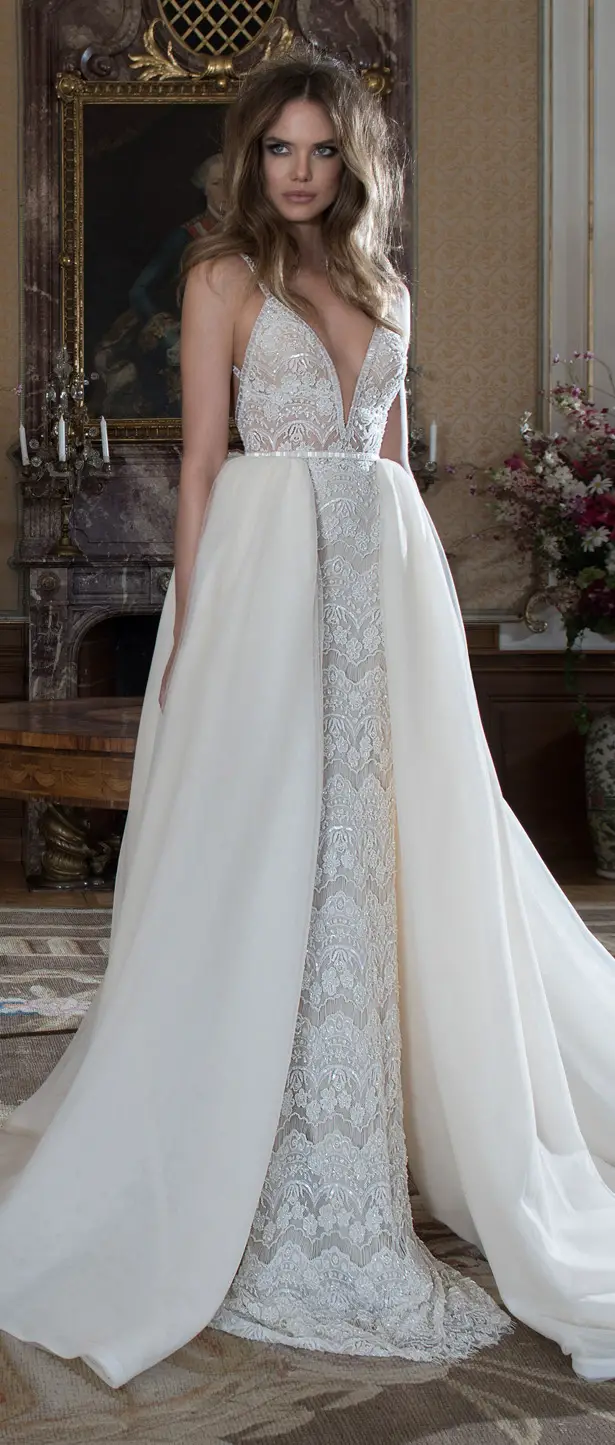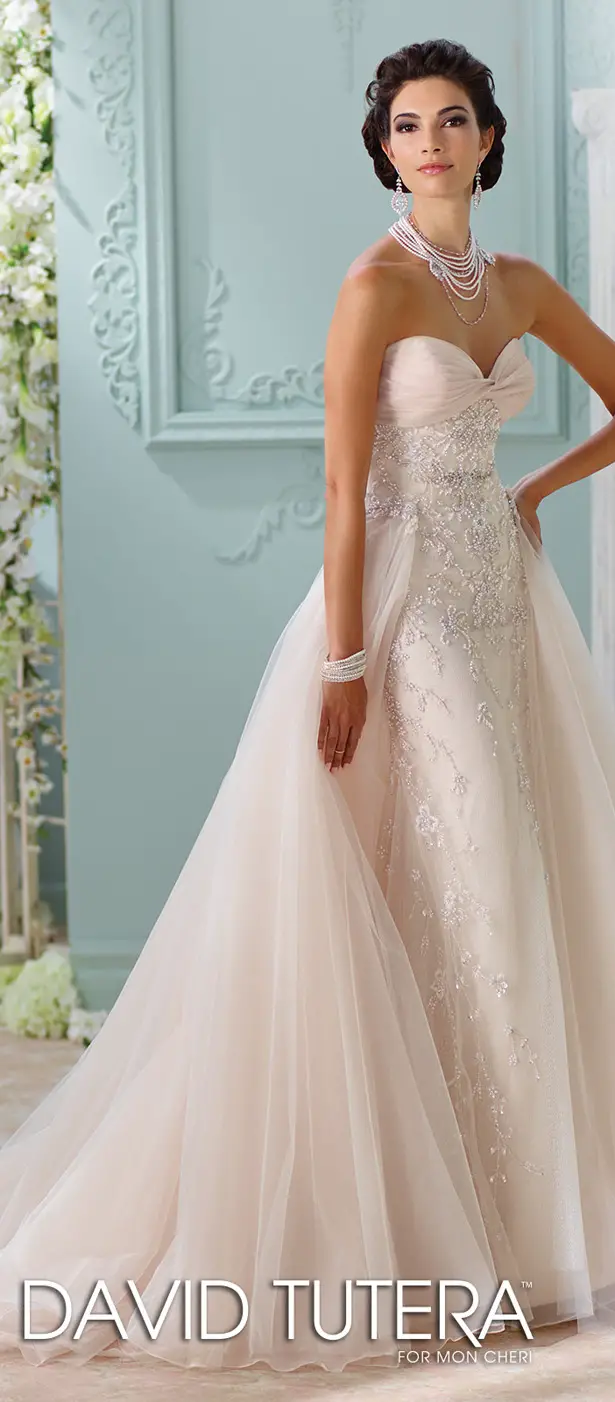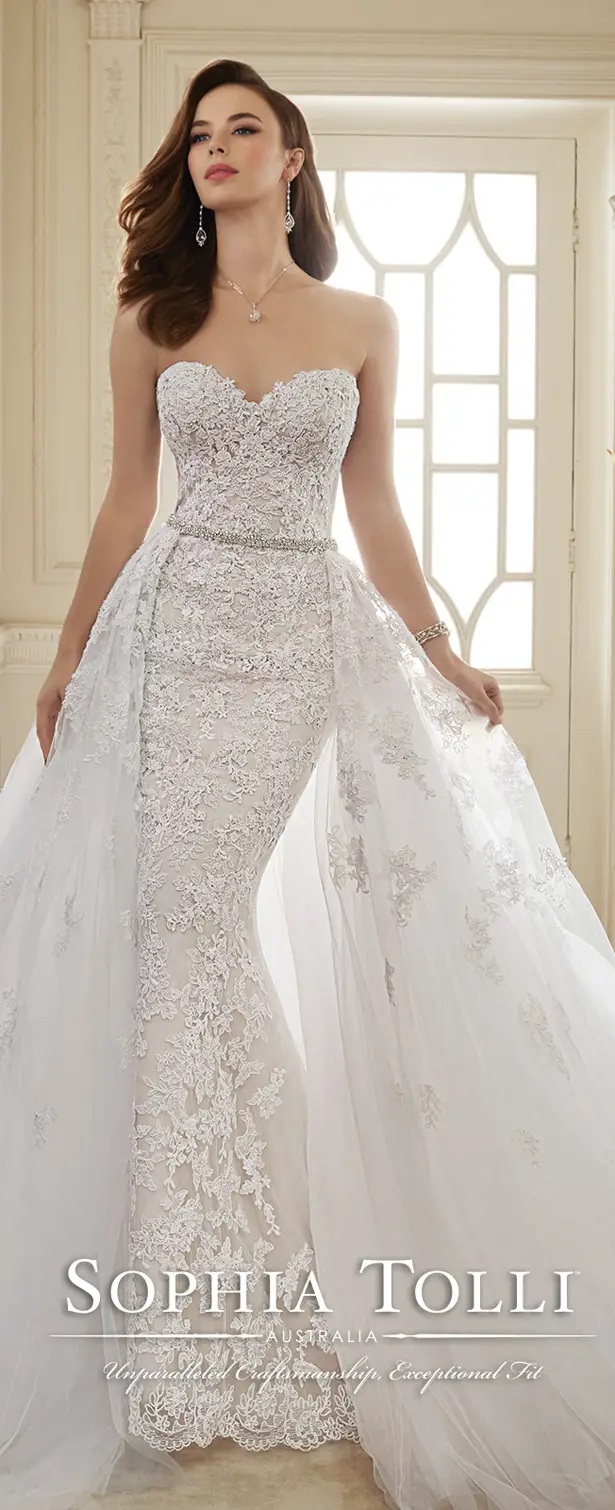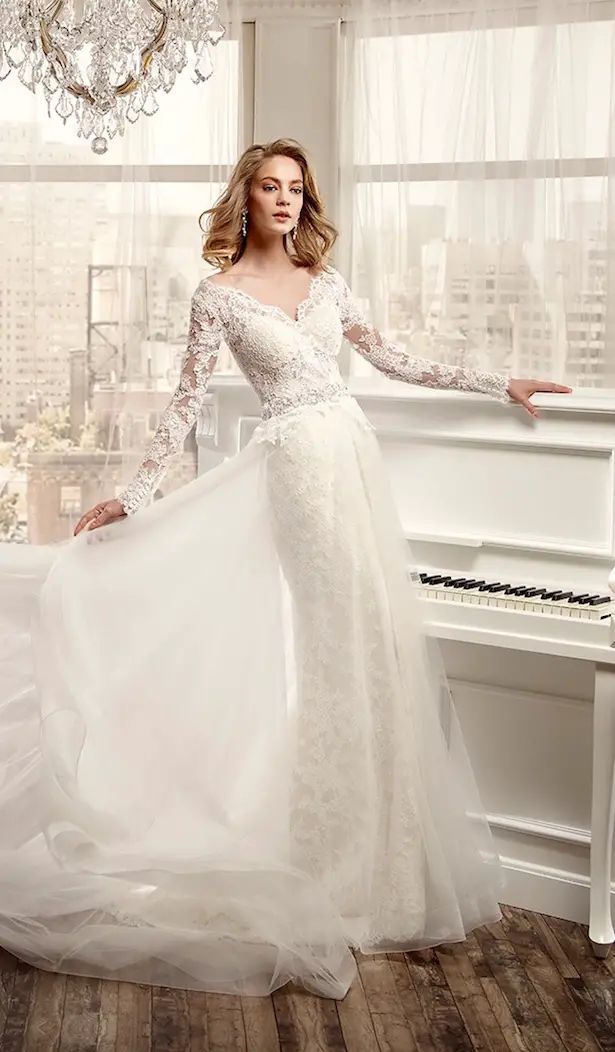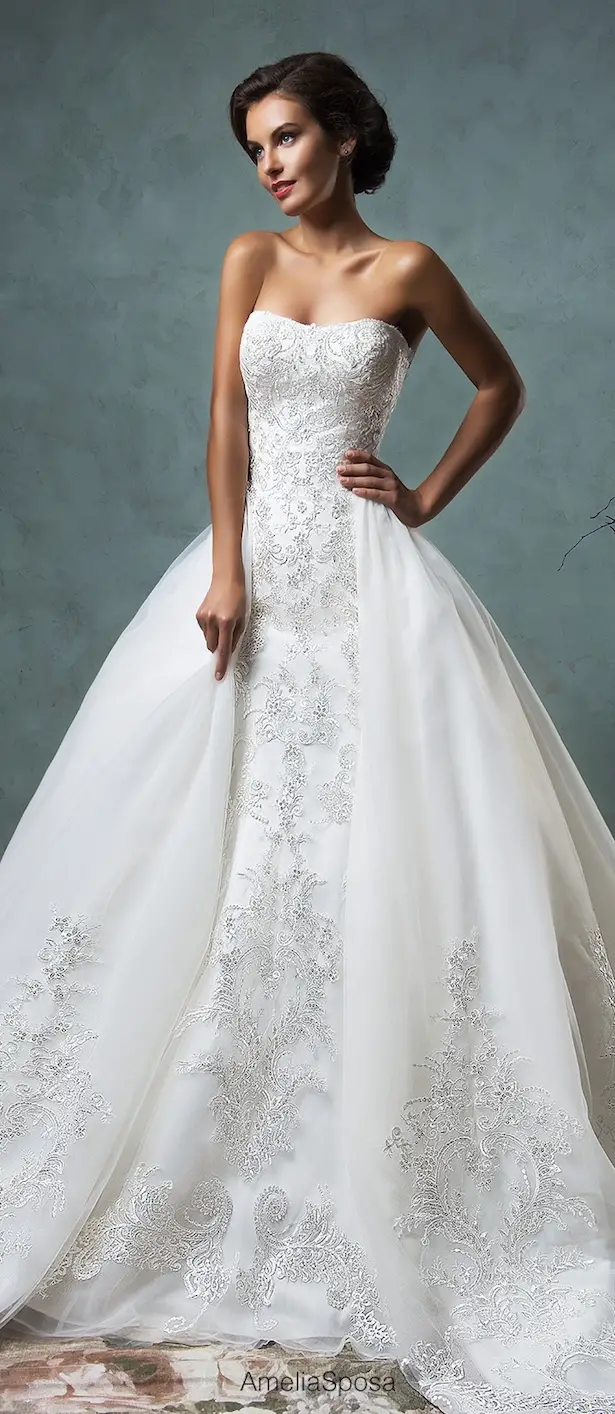 Don't forget to click on each dress to see more views of the gown and find more information about the designer. Enjoy!
For every bride there is a perfect dress awaiting to be discovered. See my edit of the best bridal gowns out there by visiting my Wedding Dress Gallery.