Two- Piece Wedding Dresses is one of those bridal trends that are here to stay!  Whether you like to push the envelope with a crop-top or not, the skirt-top combo allows for a fun, youthful vibe, without sacrificing an elegant bridal look. After all, there's no wedding rulebook that says you have to wear a one-piece wedding dress on the big day — so why not switch it up and make your wedding day look totally unique?
The best part about wedding dress separates is that you can mix and match to create a perfect look. BHLDN is embracing this trend with their recent "build your own look" boutique of mix-and-match skirts and tops, and it's easy to find at least one wedding dress separate look in nearly every wedding designer's most recent collection.  Sexy, modern and still 100% sophisticated, these two-piece stunners are guaranteed to make an entrance.
(At the BOTTOM of each picture you'll find a link to the original featured of these dresses, please click on it to see more views of the dress and find more information about the designer)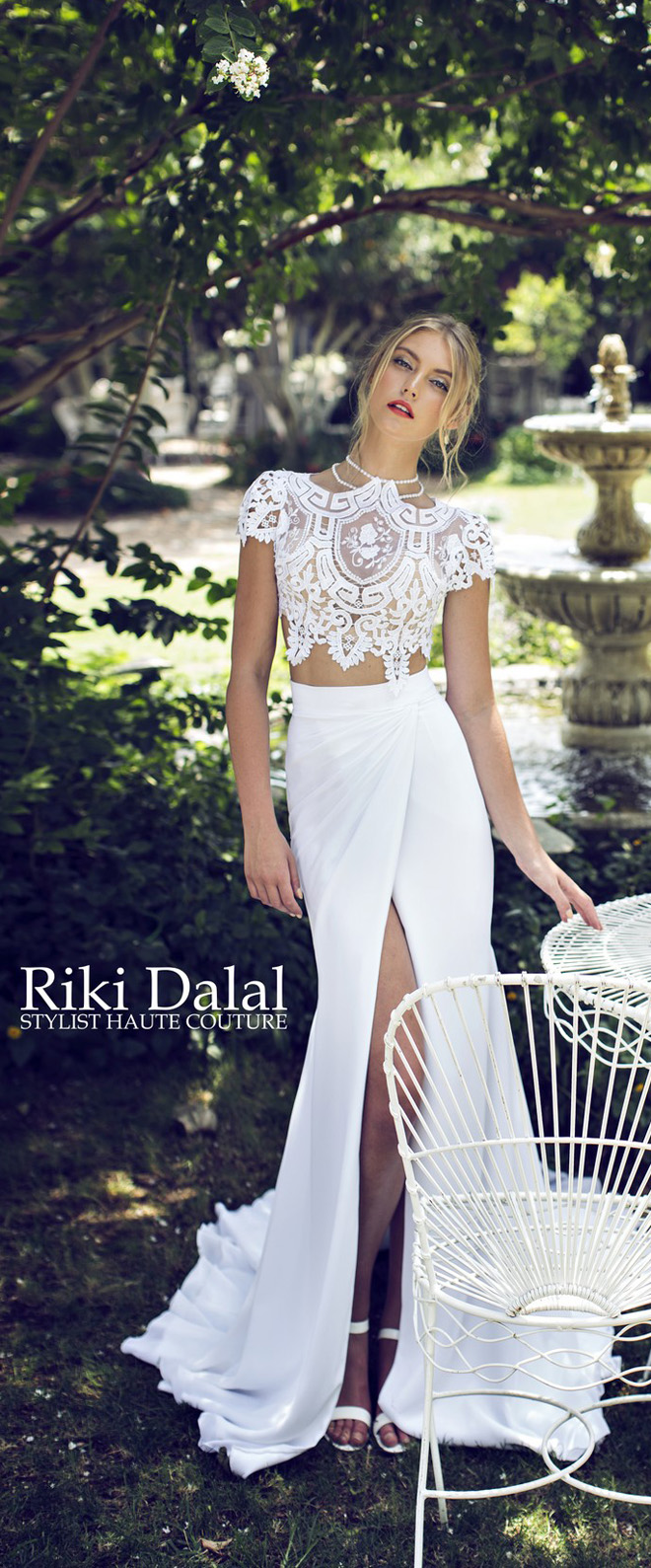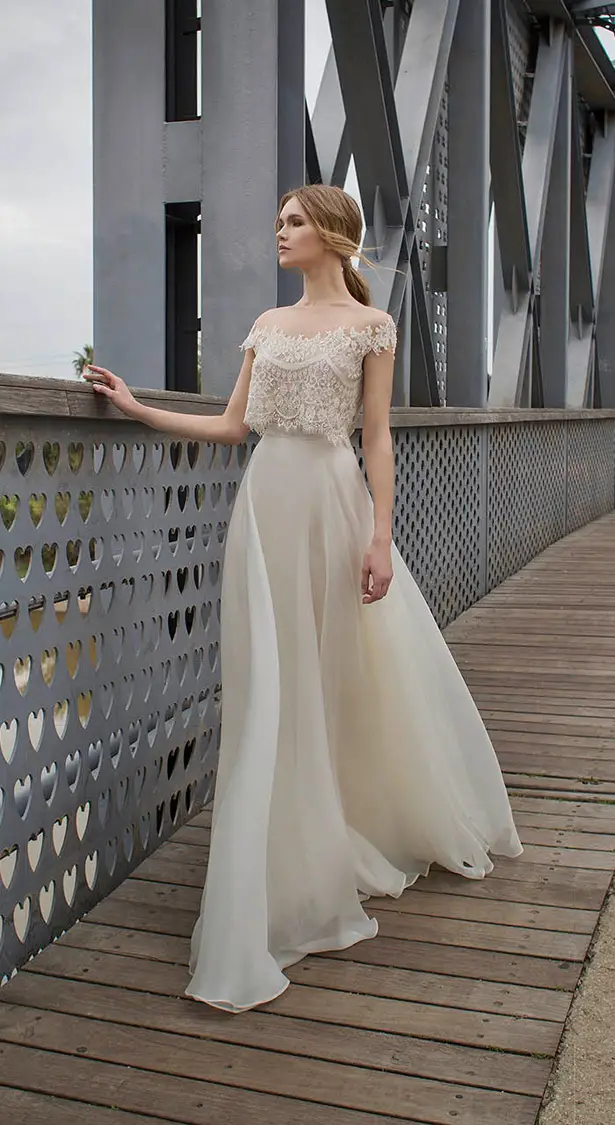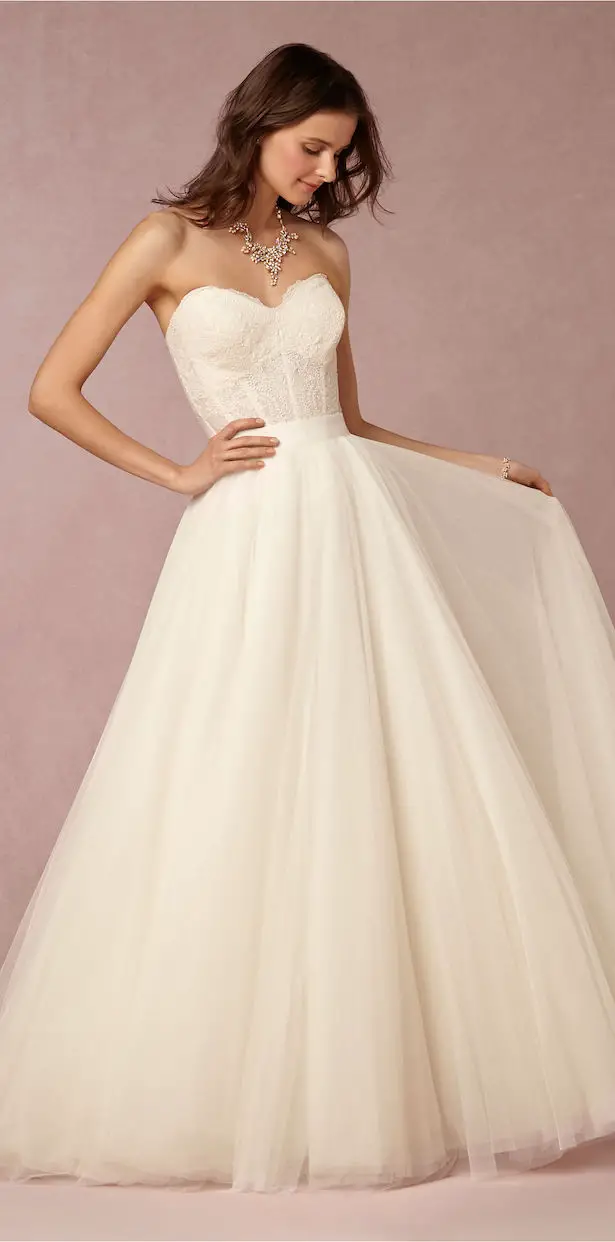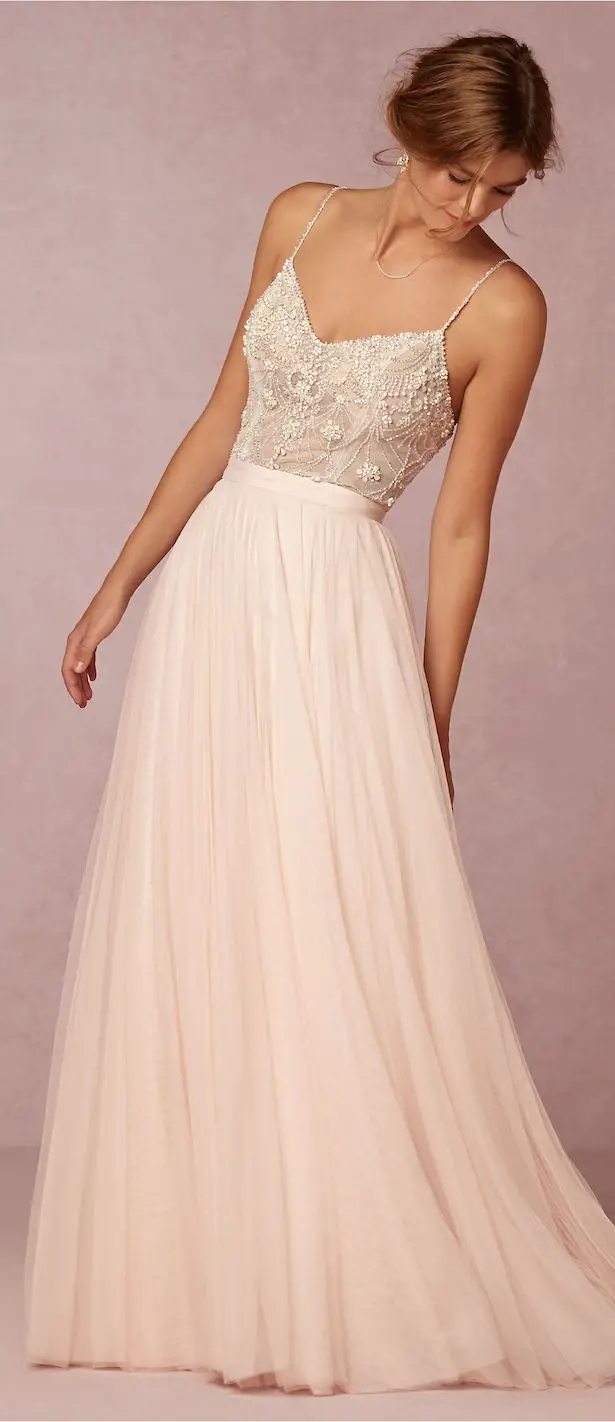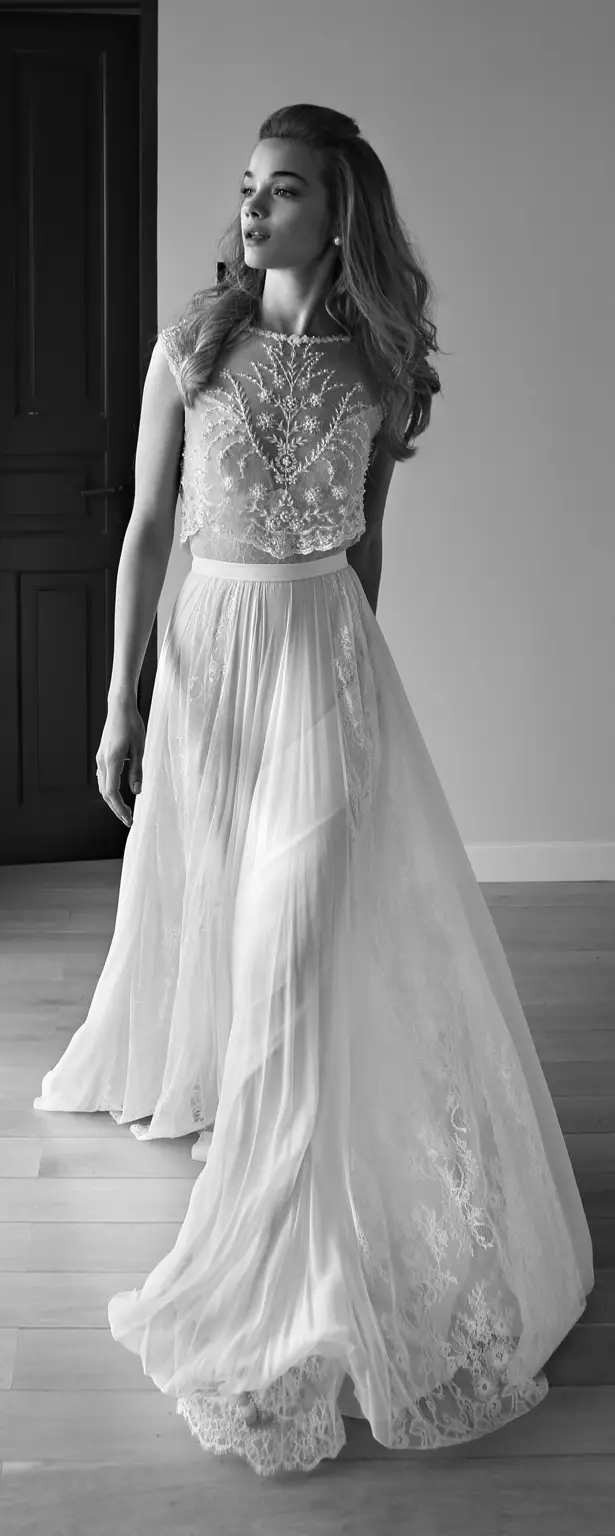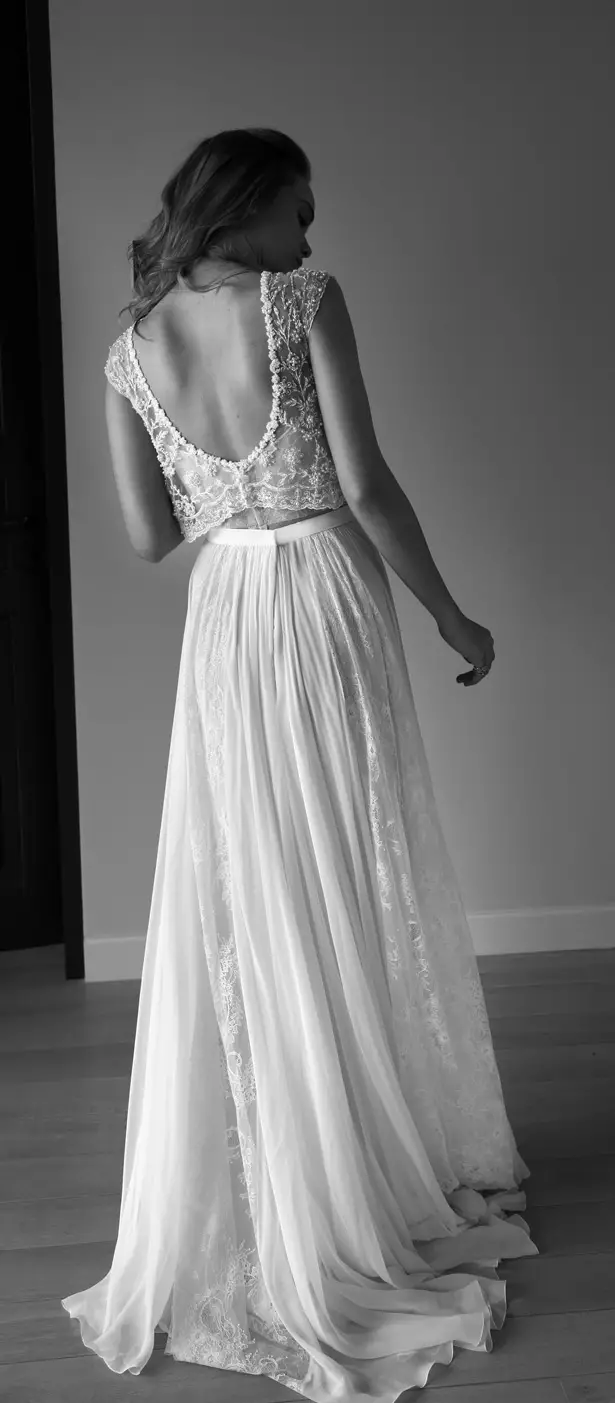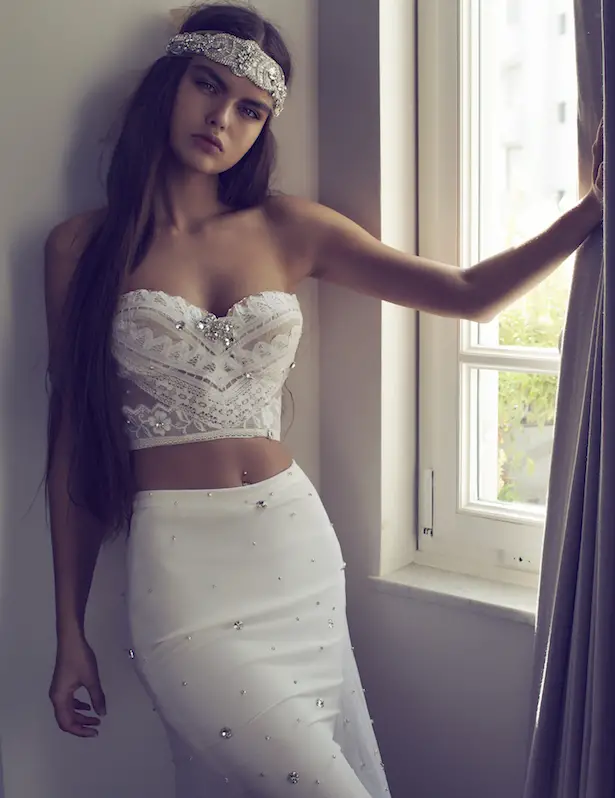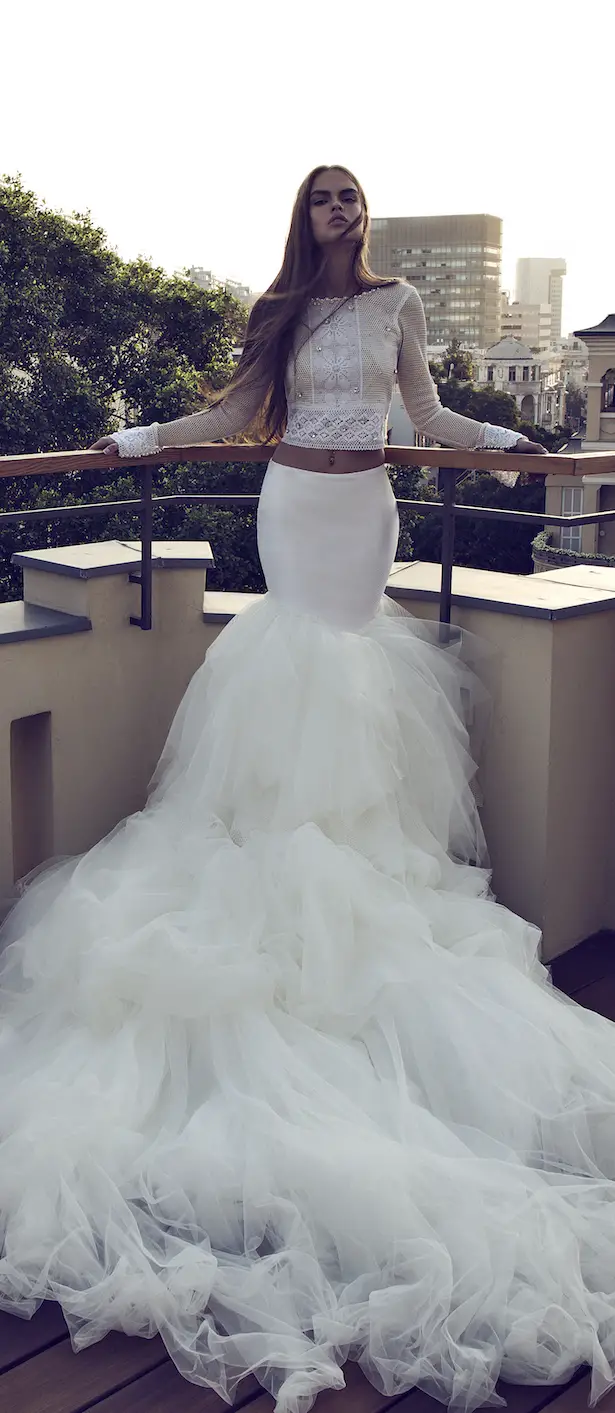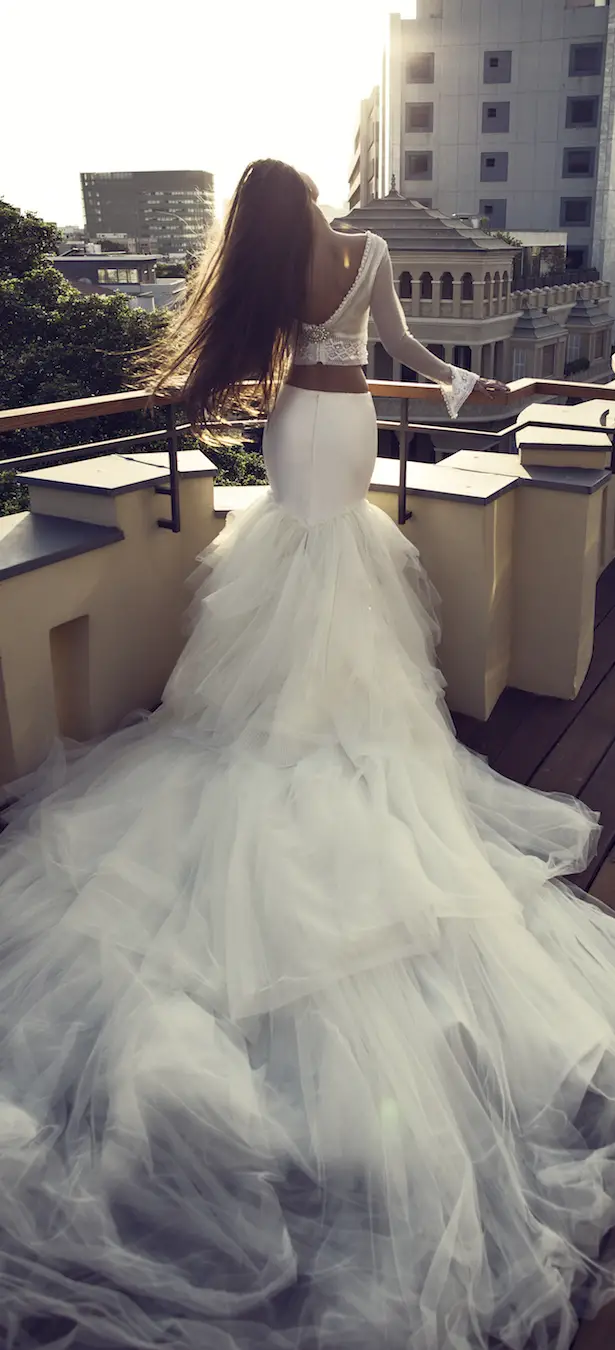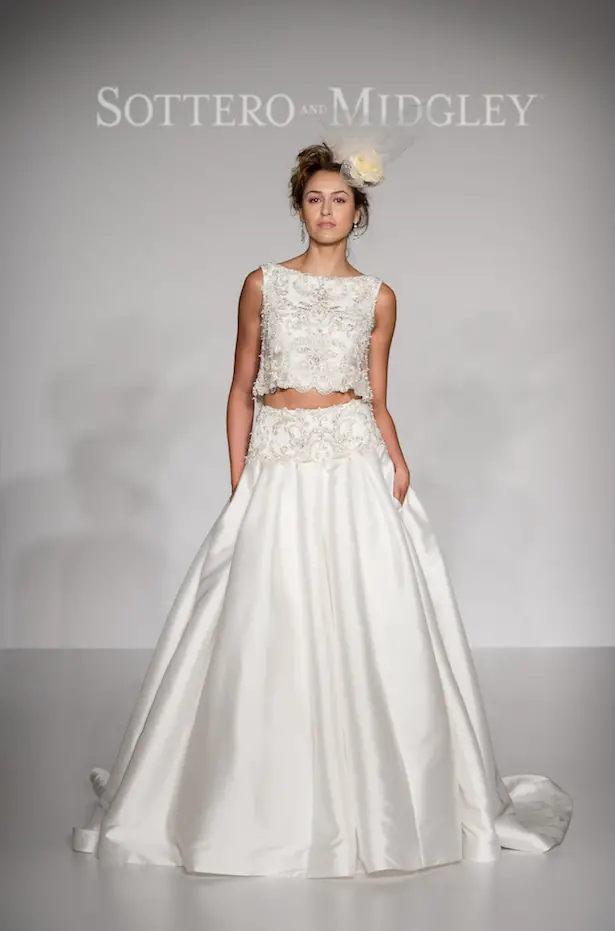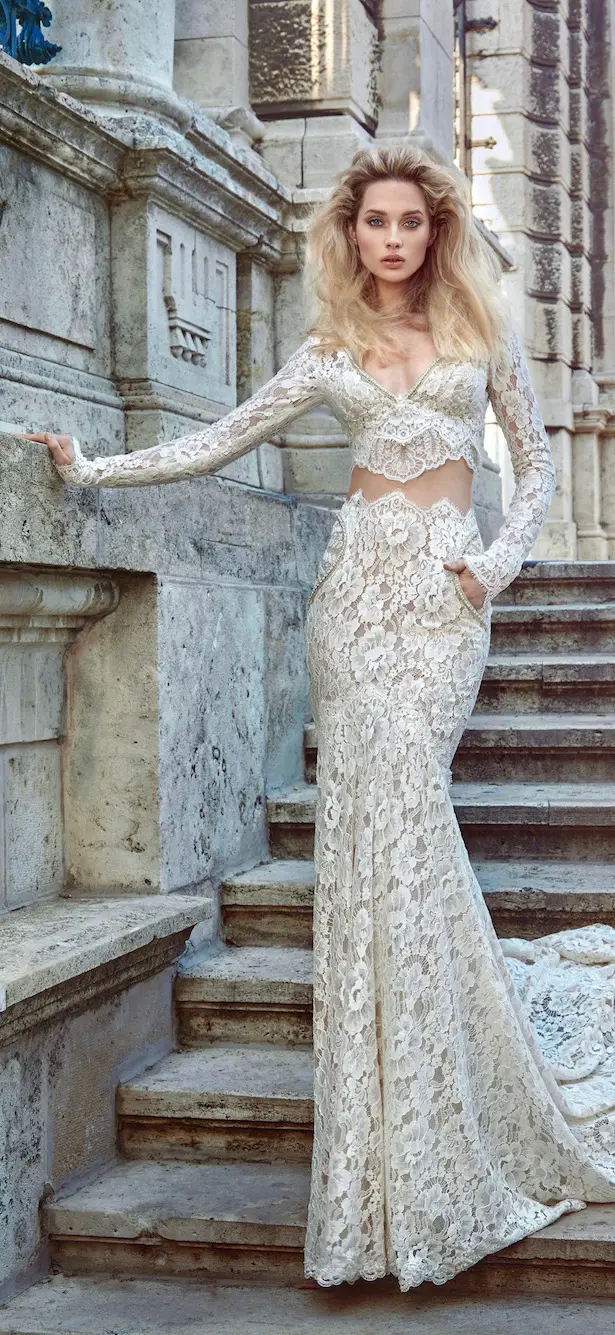 We're seeing two pieces not only on brides, but also on bridesmaids. So stay tuned because we may bring you a report on separates for bridesmaids. Stay tuned!
Don't forget to click on each dress to see more views of the gown and find more information about the designer. Enjoy!
For every bride there is a perfect dress awaiting to be discovered. See my edit of the best bridal gowns out there by visiting my Wedding Dress Gallery.