For those of you who didn't know we're celebrating our 6th year Anniversary here at Belle The Magazine. And we're celebrating in style with a fabulous series of wedding giveaways for you our lovely readers. (See Day 1: $500 by Minted, here)
You guys are in for  an incredible treat today as the AnneMarie Wedding Favors team is handing out one complete WEDDING KIT of their amazing products (VALUED UP TO $649) to a very lucky winner! The best part is you can get any of their packages that fits your style. Awesome, right?!
Scroll down to find out how to enter.
Read below and discover which of their 4 comprehensive packages fits your bridal style.
You're going all out for your special day, and you want everything to be perfect. For the Bride seeking an elegant and timeless wedding that won't break the bank, we offer The Alexandria Kit.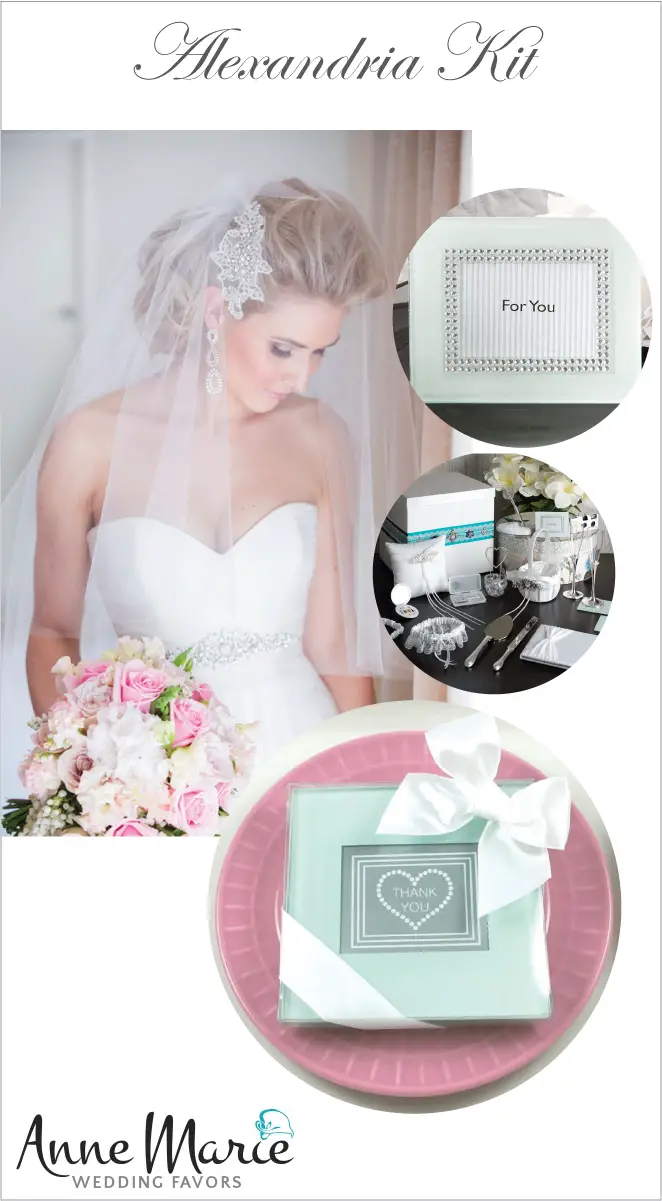 You're a dedicated career girl all the way, but that doesn't mean you want your wedding to be anything less than high class. In fact, your professional panache demands sophistication-and your savvy side loves a great deal. You'll get both with The Brittany Kit from AnneMarie Wedding Favors.
Wedding Essentials for the Style-Conscious DIY Bride
You're outgoing, energetic, and not afraid to roll up your sleeves and get things done. You know what you want, and you're going to make it happen-regardless of your budget, you'll have your wedding, your way. And you'll get it in style with The Nicole Kit: our most affordable package of wedding essentials.
You don't just follow trends-you're a trendsetter, modern and sophisticated. You're creating a wedding in high style, and you're going to get the best deals on your wedding supplies without sacrificing quality or compromising your personal tastes. That's why you'll love The Eva Kit from AnneMarie Wedding Favors.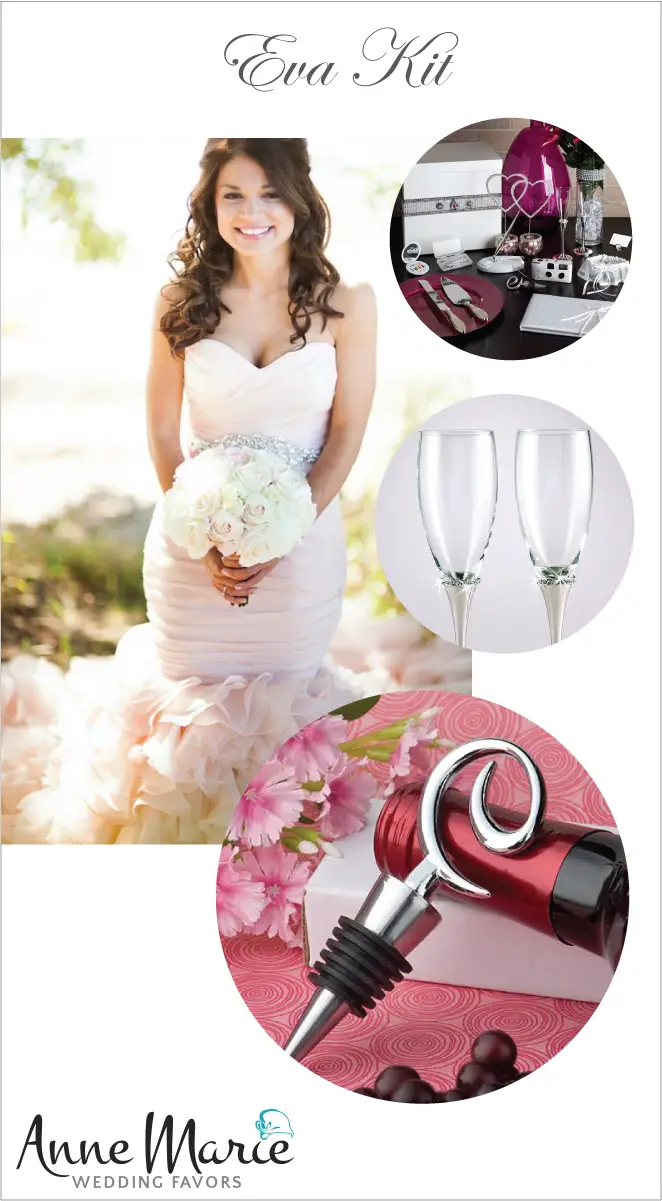 What: AnneMarie Wedding Favors is giving away 1 of the above Wedding Kits -Alexandria, Brittany, Nicole or Eva (valued up to $649) to one lucky BTM reader!
Who: A winner, chosen completely at random, winner will be notified via email on or around October 5, 2015.  Good luck, lovelies! xo
How: Follow instruction below
AnneMarie Wedding Favors (Valued up to $649)
Use the individual Gleam Widgets above to enter. All contests end on Thursday, 10/01/15 at midnight, PST. Winners chosen at random. Winners will be contacted via the email address that they provide to the Gleam Widget. If the winner doesn't respond to our contact email by 10/05/15 at midnight, another winner will be chosen. Winners will be announced here within this blog post no later than 10/05/15.