Summer Beachside Post-Wedding Session
Summer loving is most definitely a blast, as well as romantic and tranquil.  If you're getting married and you do not live near a beach, then throw away your current plans!  After browsing through Paul Retherford Wedding Photography's Post-Wedding shoot in Isla Mujeres, Mexico, you are going to want these memories for your album!  I'm so envious of these photos featuring this beautiful couple who are clearly at peace with whatever comes next.  Getting married is a major step in your life, and sometimes planning for this big day can cause a lot of stress.  I know, big shocker!  So I can just imagine the sound of the ocean waves hitting the rocky terrain, the smell of sea salt tickling your senses, and the feel of sandy beaches between your toes melting away all your worries as you embark on this brand new journey.  
So go for it!  Logon to those travel websites and start booking for that beachside venue, now ladies! But first, check out the rest of the gallery, as you envision yourself on this spectacular beach setting!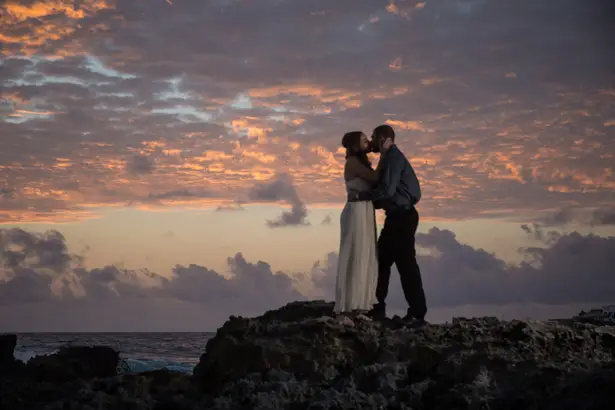 VENDORS
Photographer: Paul Retherford Wedding Photography // Submitted via Two Bright Lights
This post contains affiliate links. BTM may earn a small referral commission if a qualified sale is made.