6 Stunning Beach Wedding Ceremonies
If you are tying the knot on a beautiful sandy beach abroad, allow me to congratulate you for your excellent choice! Nature has already provided you with a spectacular backdrop and ambiance to say "I do". What more could you ask for?! Now it is time to give that beautiful locale your signature touch and transform your wedding ceremony set-up into an oceanfront wonderland that reflect your personality. You may be asking yourself how do I do that? Well, by incorporating dramatic blooms, gorgeous colors, pretty linens, statement chairs and a touch of tropical charm. Head over to Pinterest (by clicking here) and see all the beachfront-nuptials gorgeousness I got for you.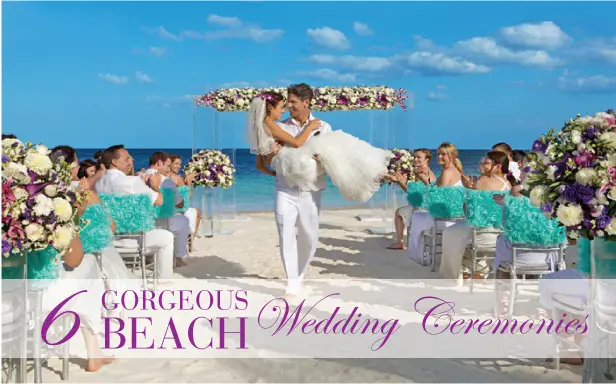 And don't forget to also check out our entire Destination Wedding and Honeymoon dedicated Pinterest board and get inspired to create the far away nuptials or honeymoon of your dreams!