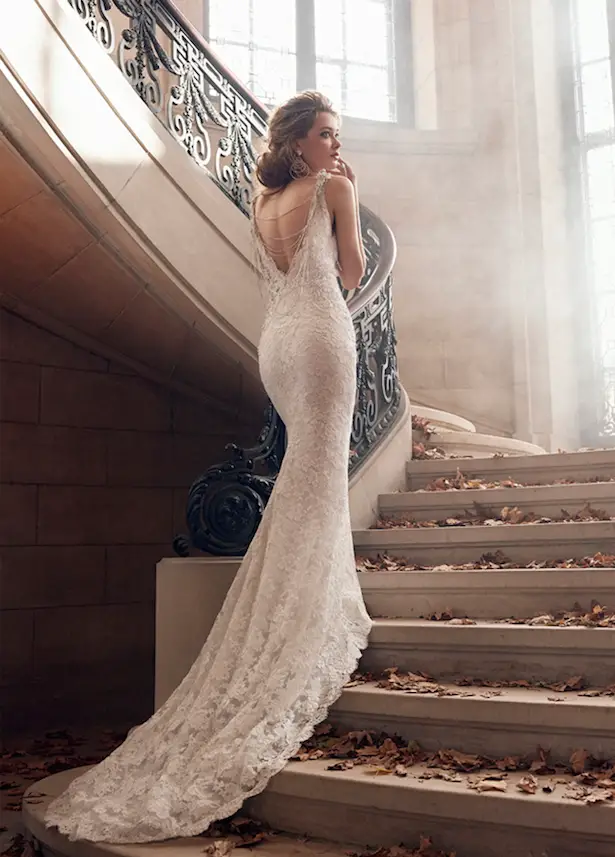 Are you ready for something totally uh-ma-zing? Lazaro's latest Bridal Collection for Spring 2015 is so insanely beautiful, it's going to blow you away! In his new array of bridal gowns Lazaro brings a flirtatious femininity to his work, featuring luxurious encrusted beading, sensual shades of pastel color and fly by the night filmy fabrics to compose wedding dresses that are nothing but glamorous pieces of art. If you are looking for something dramatic and out-of-the-charts gorgeous for your wedding day look, you came to the right place my friend. Spend some time drooling over these frothy creations — we know we did!
Please contact Lazaro for authorized retailers and pricing information.
For every bride there is a perfect dress awaiting to be discovered. See my edit of the best bridal gowns out there by visiting my Wedding Dress Gallery.