Hello Hello, darlings!  It's always a great pleasure to show you some fantastic weddings and share the gorgeous details and fabulous dresses, but today is just a little different.  I have the honor of sharing the wedding of one of BTM's dearest supporters and friends!  Sophia, of Ella Blu (one of our wedding vendor's you most definitely need to check out!) So it is comes as no surprise that she had a fabulous wedding celebration! You can pay a visit to the gallery from José Pablo Martinez Fotografia  to see it all unfold.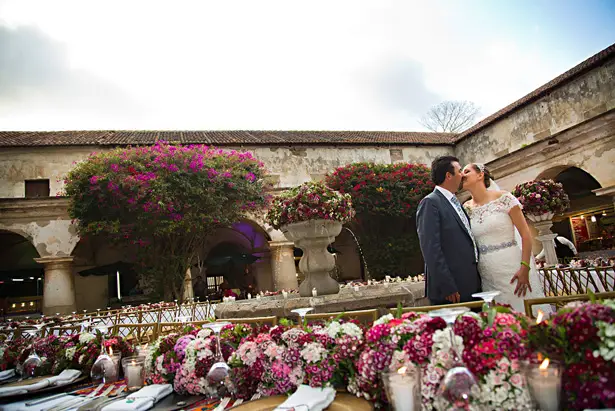 Not only am I excited to feature Sophia's wedding, I'm also excited to talk to you all about their fantastic event planner Occasio Productions.  Ladies, it's important to remember that your wedding is all about you and celebrating you and your fiancé's love and start of a new life! But it's essential to get help and hire a wedding planner, especially if you are planning a destination wedding!  Save yourself the headache, y'all! Occasio Production is absolutely divine, and if my words do not convince you, let's embark on some of the details they provided for our dear friend, shall we!
The Venue
This destination wedding takes us down south to one of the most beautiful cities in the world, Antigua, Guatemala. Famous for its well-preserved Spanish Baroque influenced architecture as well as a number of spectacular ruins of colonial churches, including this affairs amazing venue, the Convent of Capuchins.  An absolutely beautiful place filled with breathtaking backdrops and amazing ruins that brought a truly cultural and elegant experience. What better place to say your vows and start a brand new chapter in your life?!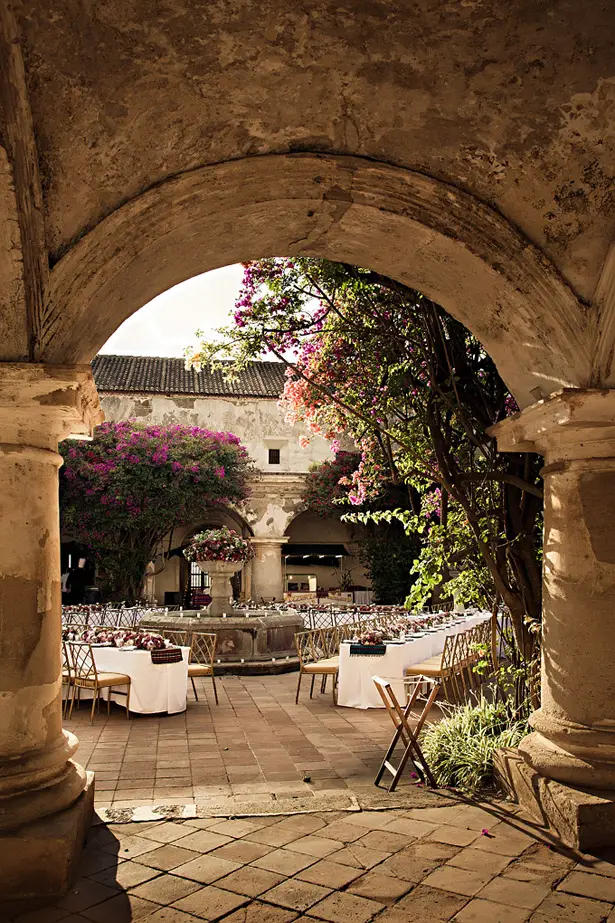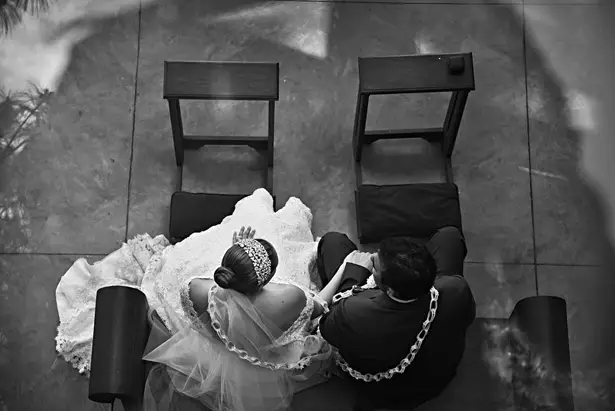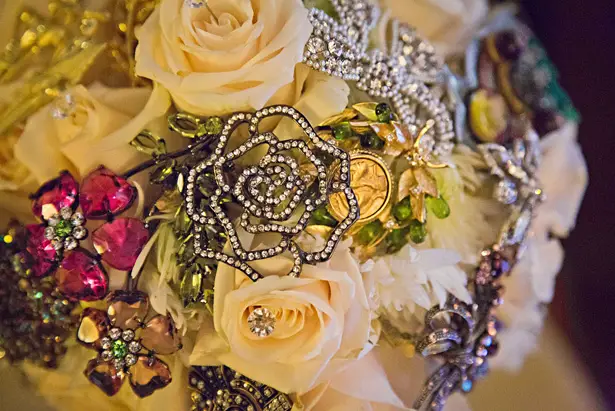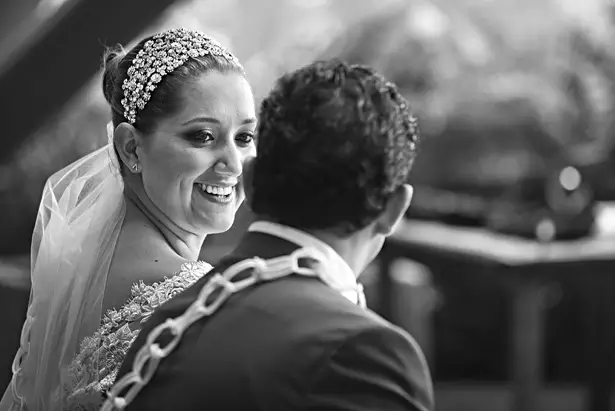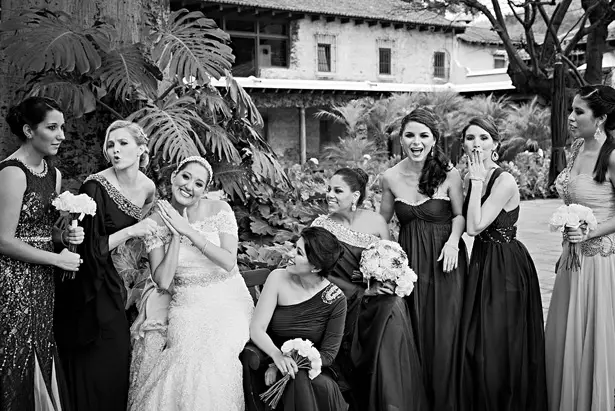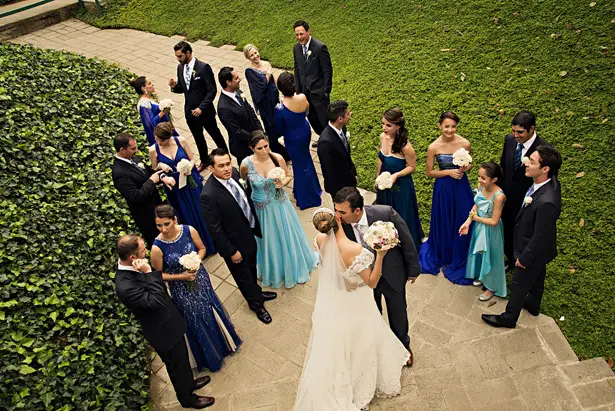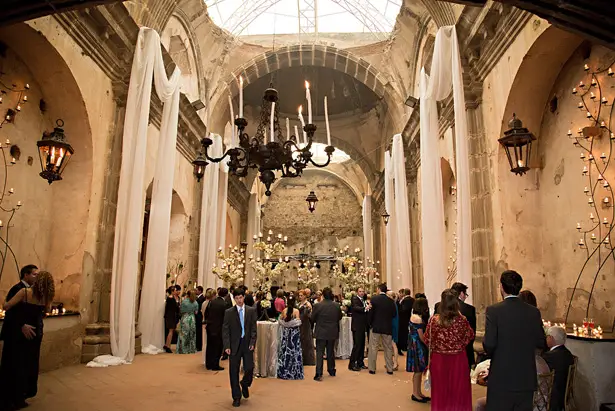 The Reception
"Colonial Feria" never look so elegant! Sophia's vision was to have a fair-like experience for her wedding guest. And Occassio Productions brought that vision to a whole new level of sophistication, by mixing classic decor with authentic elements of the region. The attendants enjoy indigenous food and local entertainment that you would find in the town square— bracelet makers and different types of artisan who showed off their craft. But, our favorite feature of the night was the X setting of the tables… to die-for!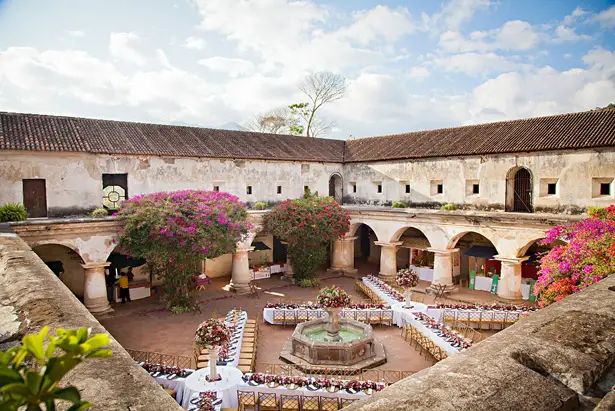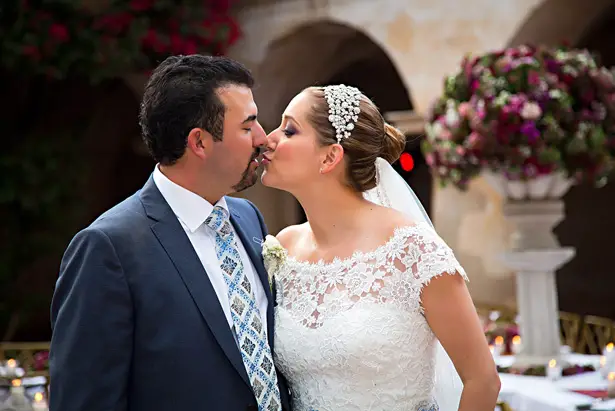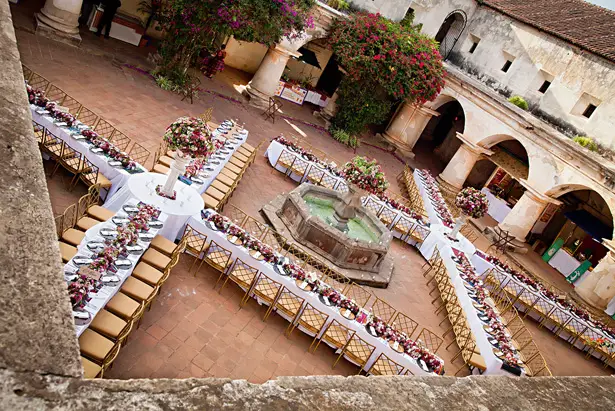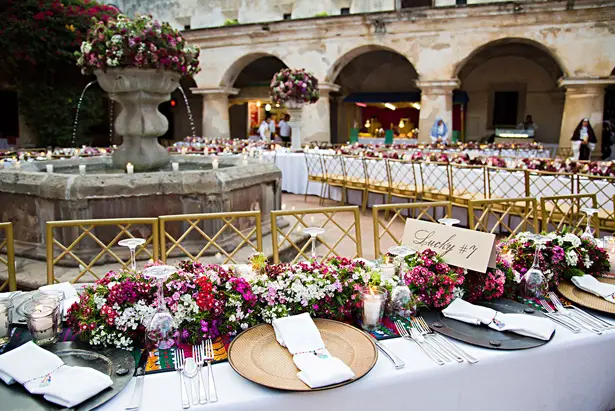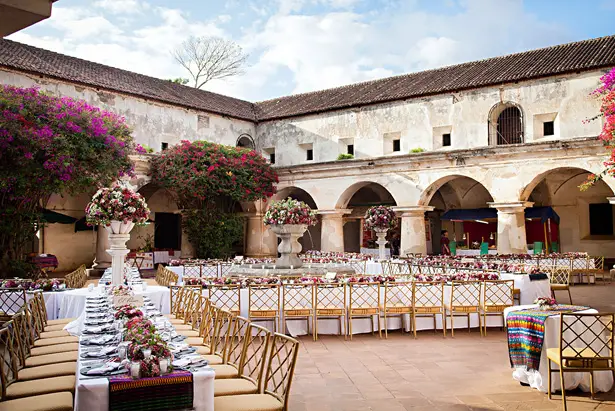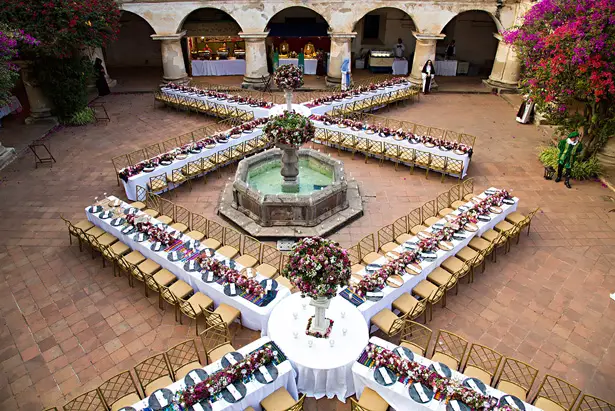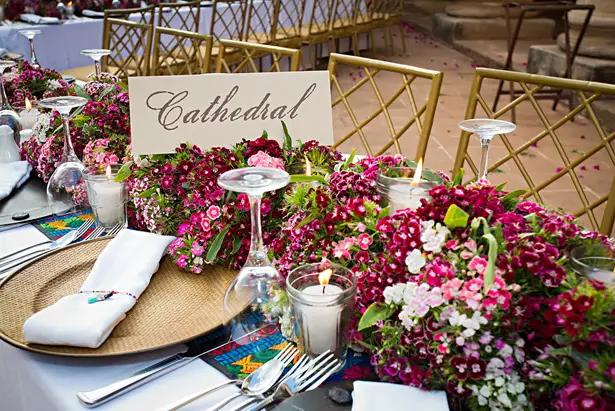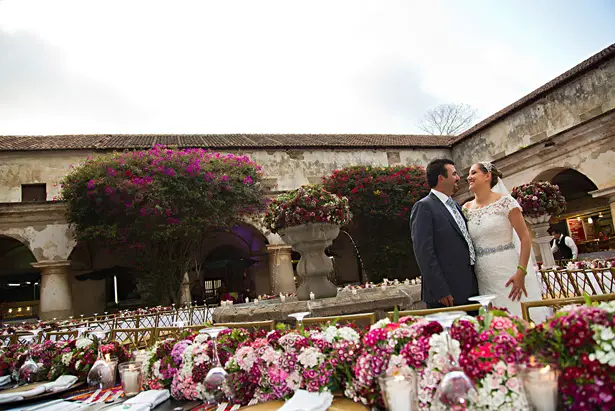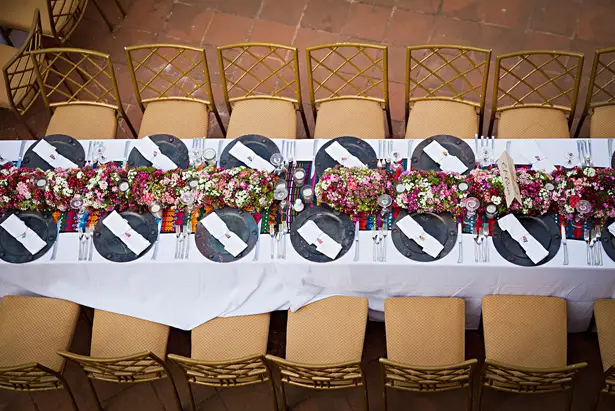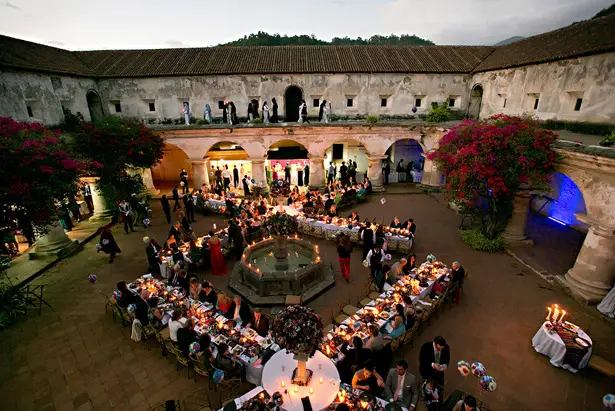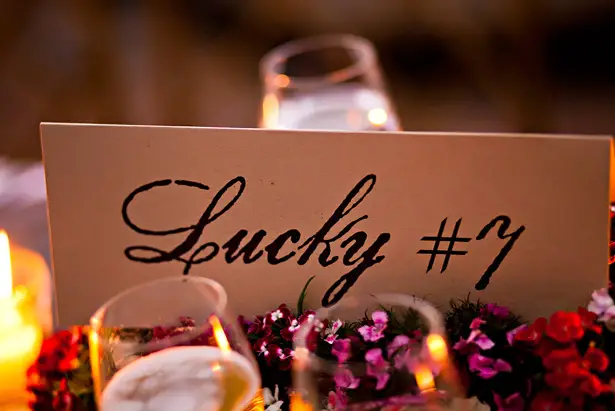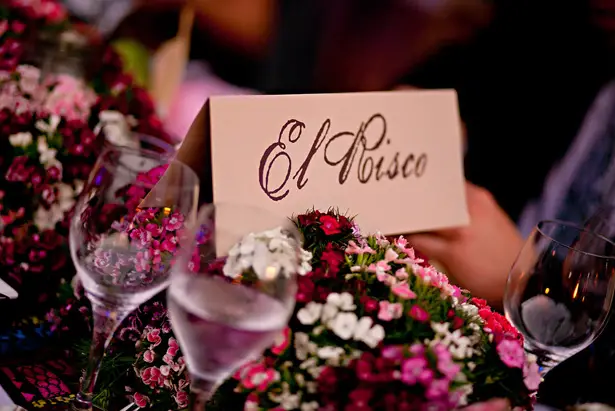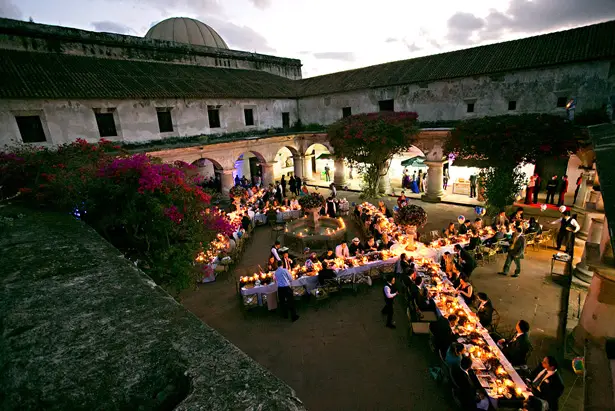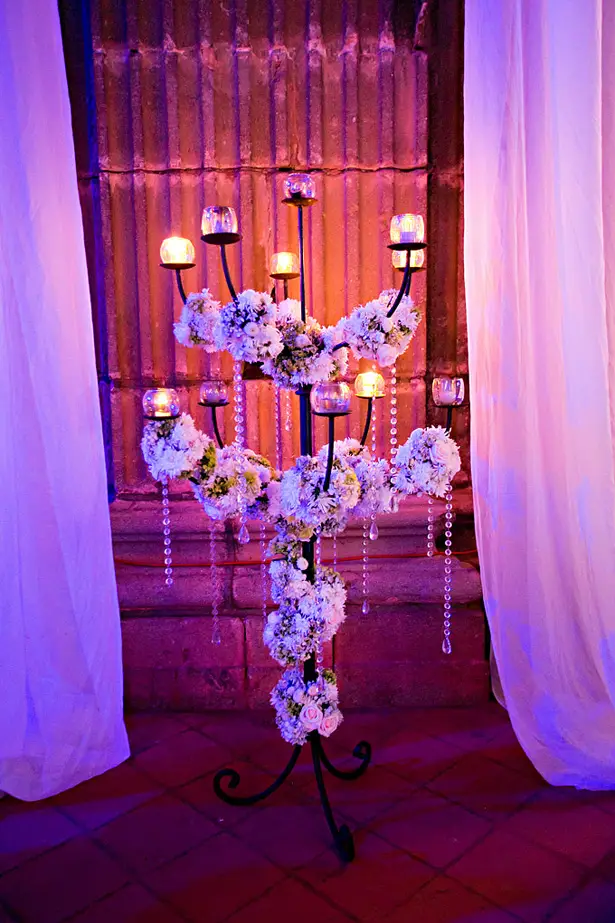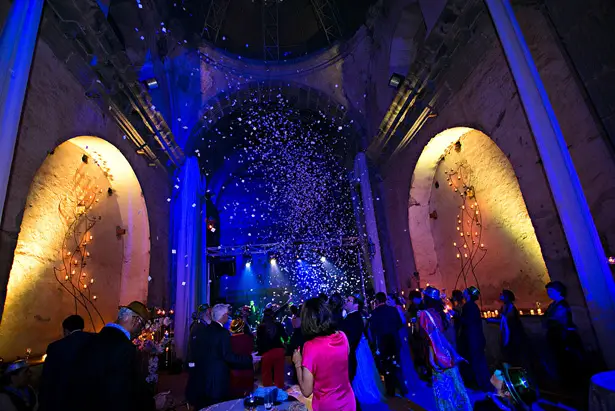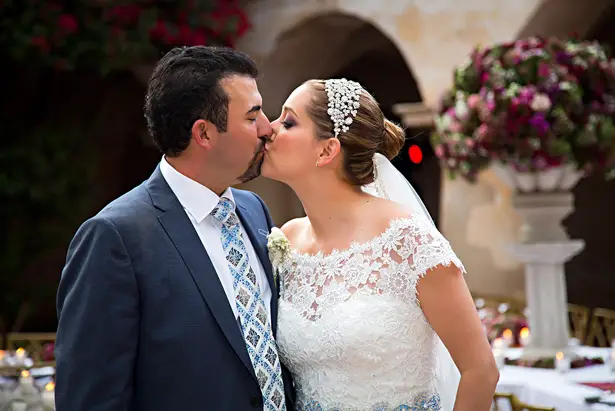 The Video
VENDORS
Event Design and Planner: Occasio Productions // Wedding Attire: Ella Blu // Photography: José Pablo Martinez Fotografia // Reception Location: Conventos de las Capuchinas, Antigua, Guatemala // Floral Design, Linen, Rentals and Lighting: Hugo Mejicanos // Caterer and Cake: Camino Real // Stationery: Katie & Co. // Cinematography: Luxe Films 
Vendor Guide Members: Ella Blu is a member of the BTM Vendor Guide. To find vendors in your area, click here.