Looking for something uniquely stunning for your wedding day look? Marquise Bridal might just be for you. "Whisper" their debut collection, features contemporary, ready to wear chic bridal designs; with the indulgence of their key, signature pieces. Founded in Australia and now available in the US, the collection features both gowns and separates which can be paired to create a variety of flattering silhouettes ranging from fitted and flares to sleek mermaids.
Marquise Bridal is now available by appointment only at The Haus of Chic Agency. And to celebrate the success of the recent New York launch, Marquise Bridal, together with The Haus of Chic Agency NY, have released their very first US Pop-up Shop dates, starting with the 15th of June, 2015. You won't want to miss out!.
Create Your Own Kind of Wonderful
The creative people at Marquise Bridal noticed how often Brides like the top of one dress and the bottom of another. So when conceptualizing this collection, they felt it was important to create a varied selection of separates. Select any of their gorgeous tops and pair it with any of their signature Marquise Bridal skirts, and voila, you had created your very own bridal look! With Marquise Bridal there are no limitations to your dream wedding dress!
To inspire you, Marquise Bridal put together a stunning lookbook (below). However, they pride themselves in being innovative, so they happily welcome your creative insight to design the wedding day look that will be just the right fit for you. Ready to get inspired? Say hello to Marquise Bridal Whisper collection!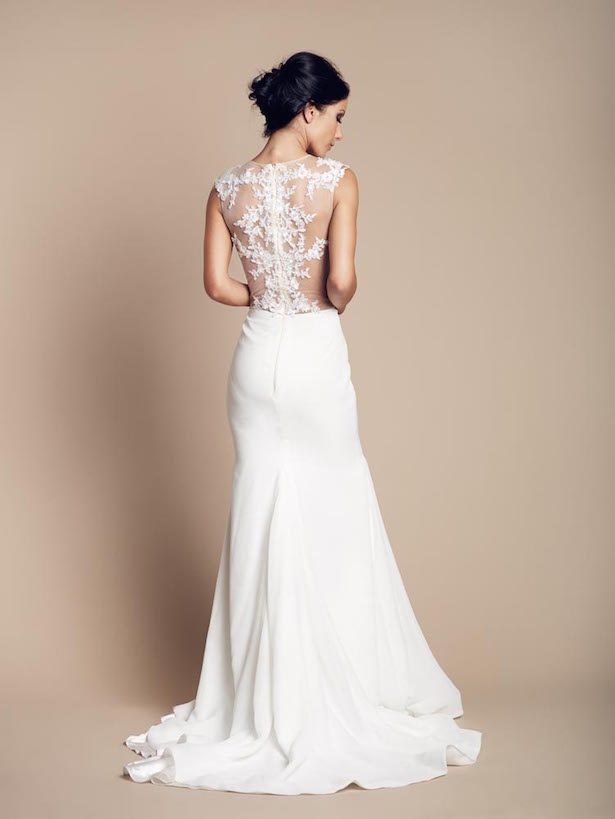 So what are you waiting for? Hop on over Marquise Bridal's Facebook and Instagram pages and see what all the fuss is about! For US Pop-Up Shop details, agency appointments and general information please contact The Haus of Chic Agency, [email protected] or call Mobile: 323.710.6867. For Australian and International inquiries, please contact Marquise Bridal [email protected]
And stay tuned because Belle have heard  that Marquise Bridal are releasing four luxe bridal gowns mid-May, just in time for their Pop-Ups! Think lace, beaded… Bridal glam!
This post has been sponsored by Marquise Bridal, but concerns our own opinion. Thank you for supporting our partners.