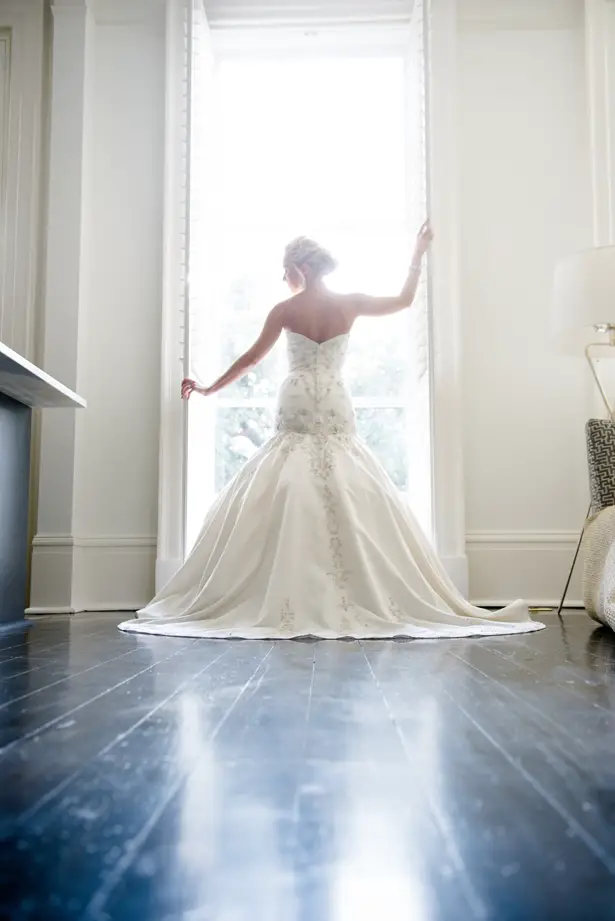 A trail of roses. A surprise engagement party with family and friends. Your fiancé-to-be down on one knee asking for your hand in marriage. With such accustomed roots, it's only fitting the wedding to follow boast luxury and class. Photography studios Mark Eric Weddings showcases a New Orleans affair with time-honored flare. Be sure to check out the ENTIRE GALLERY in all it's fun and fancy glory!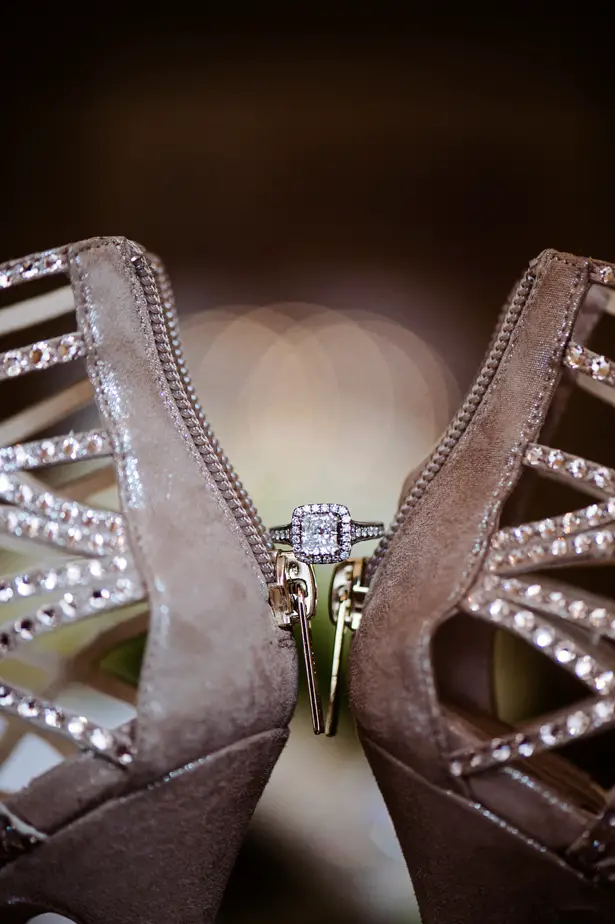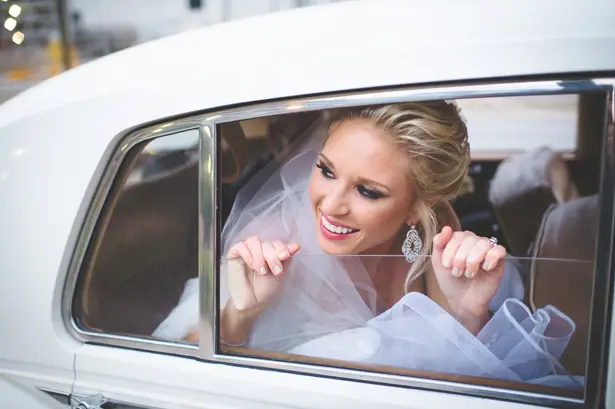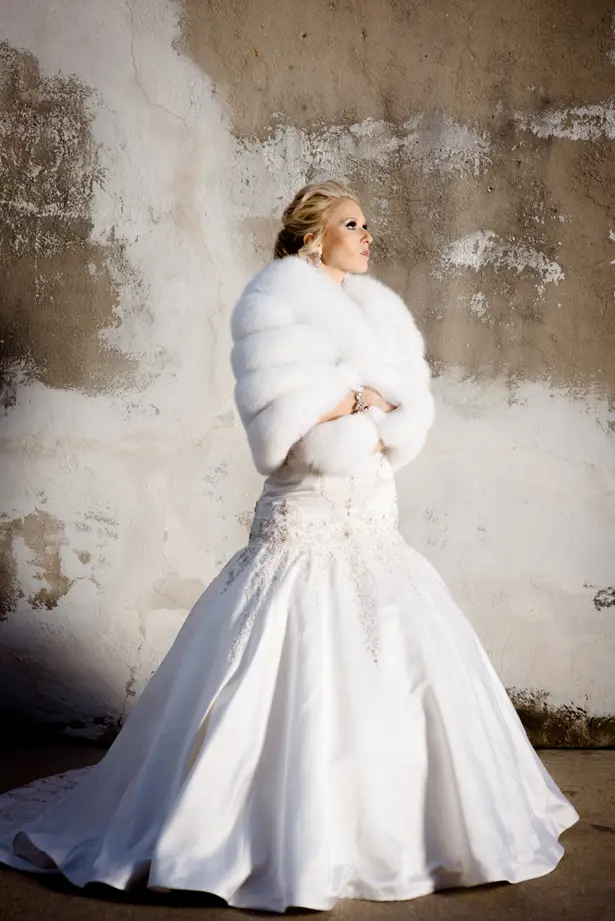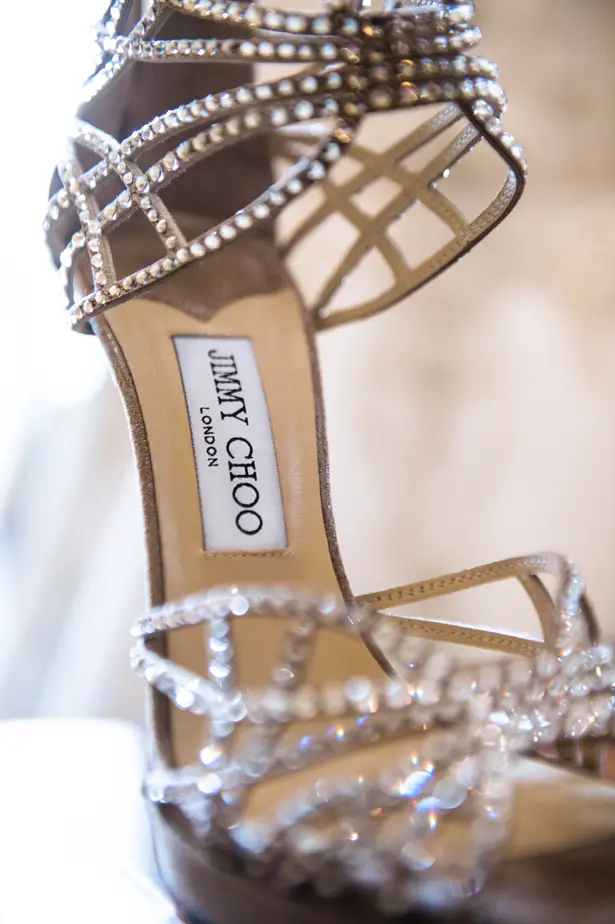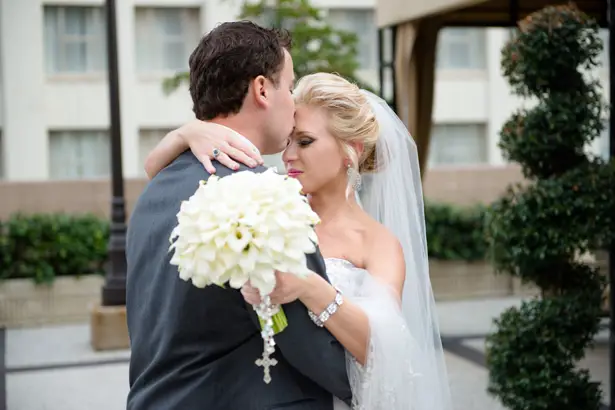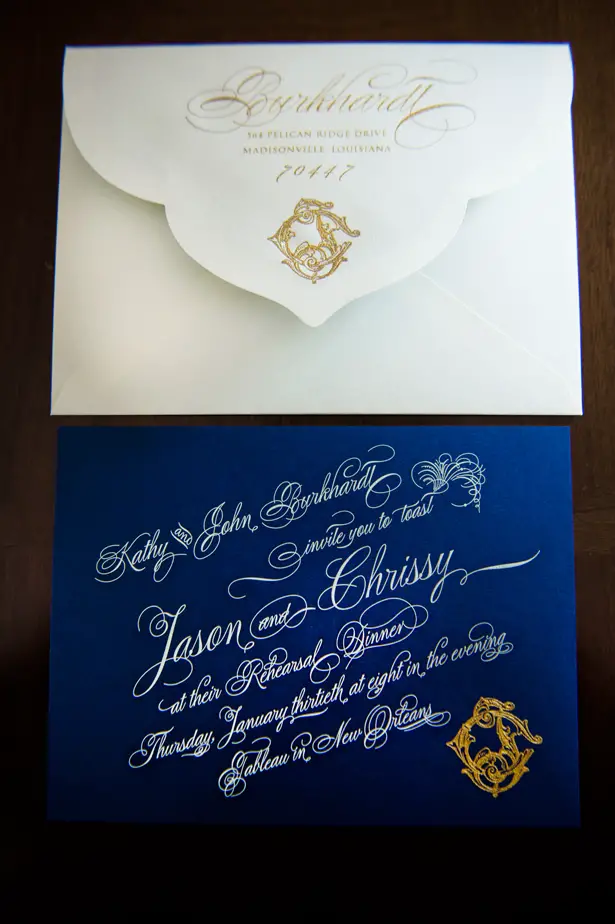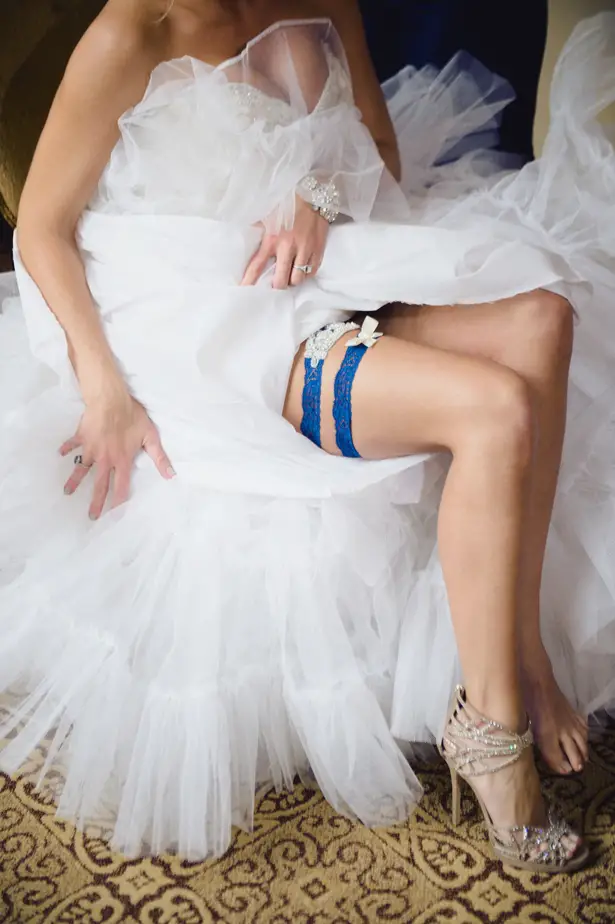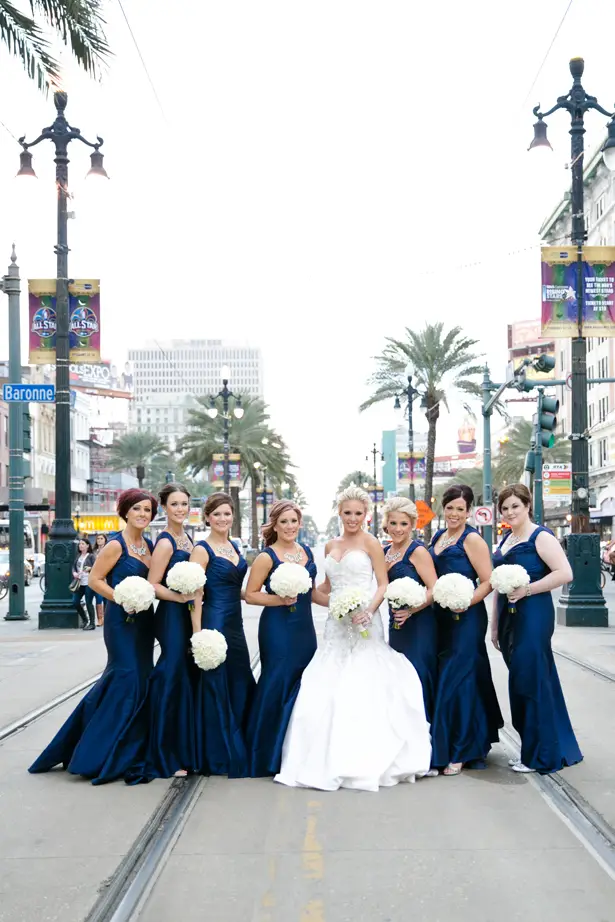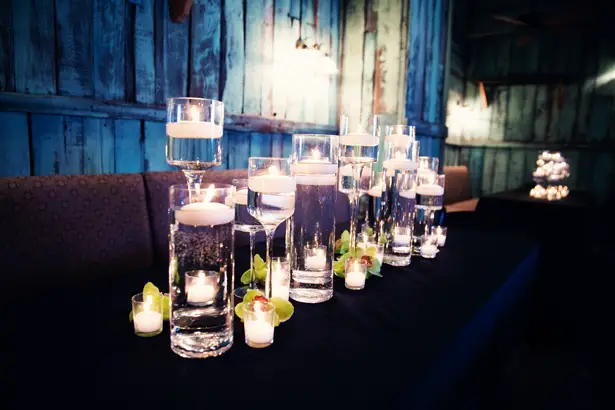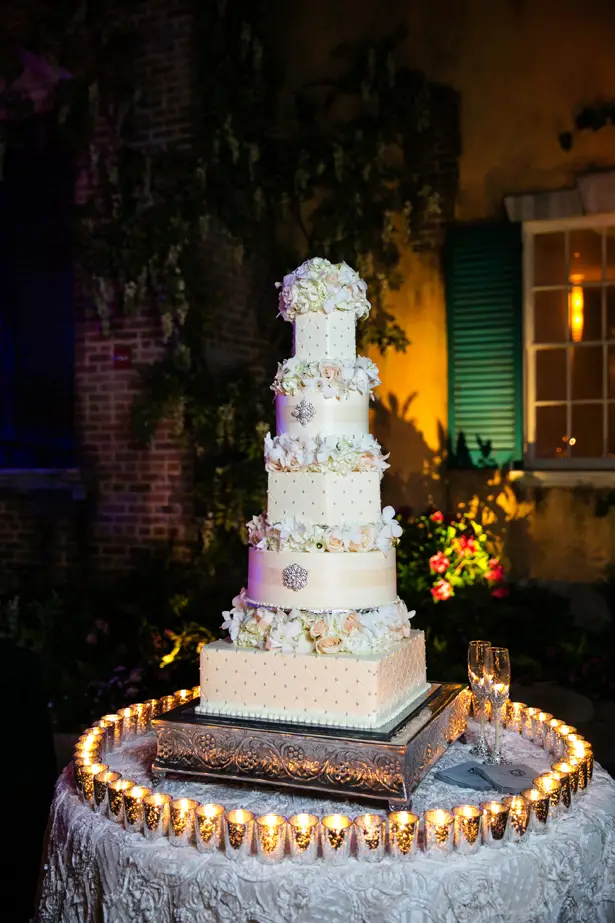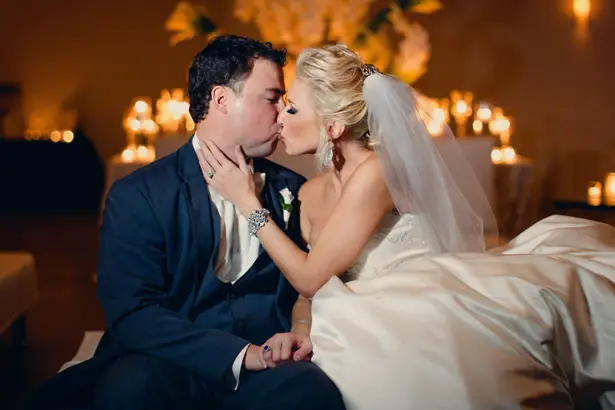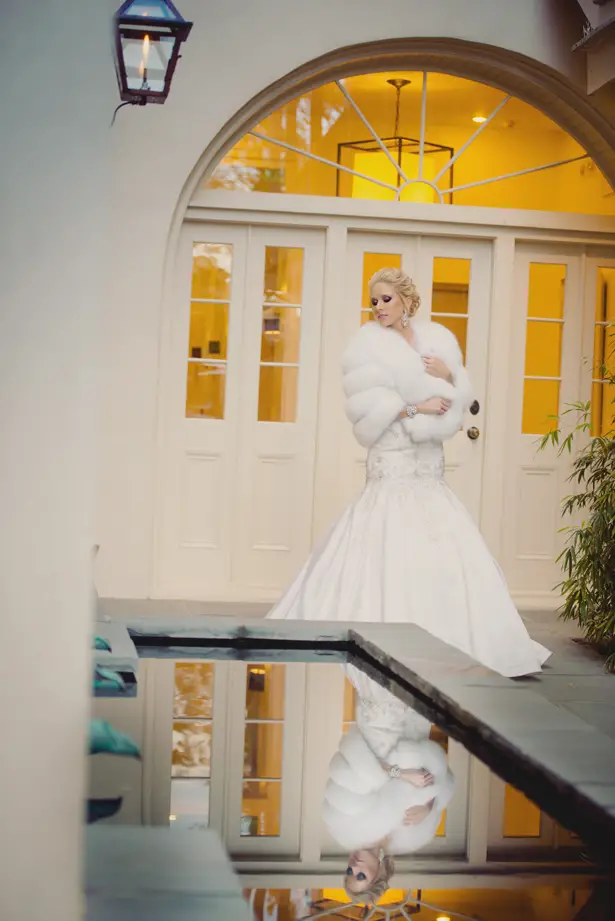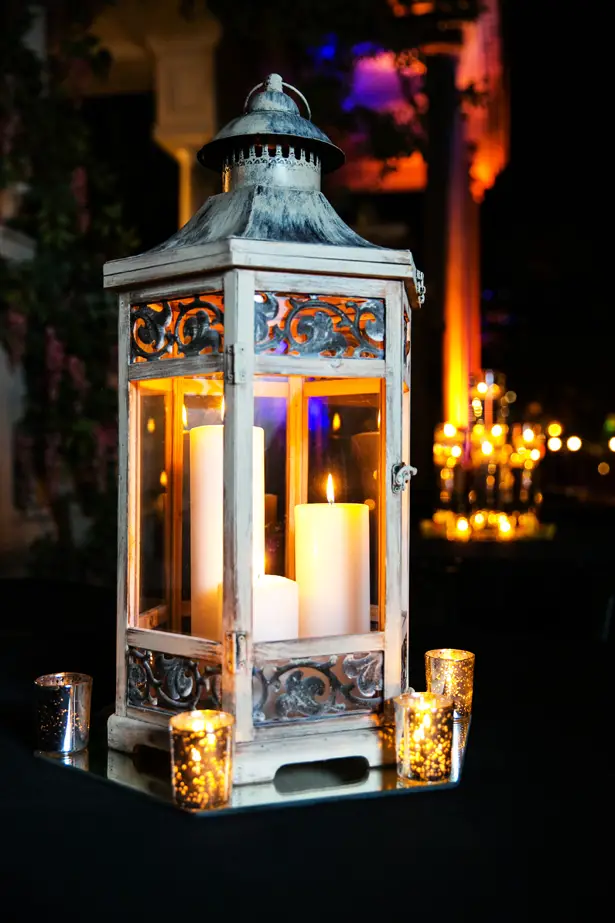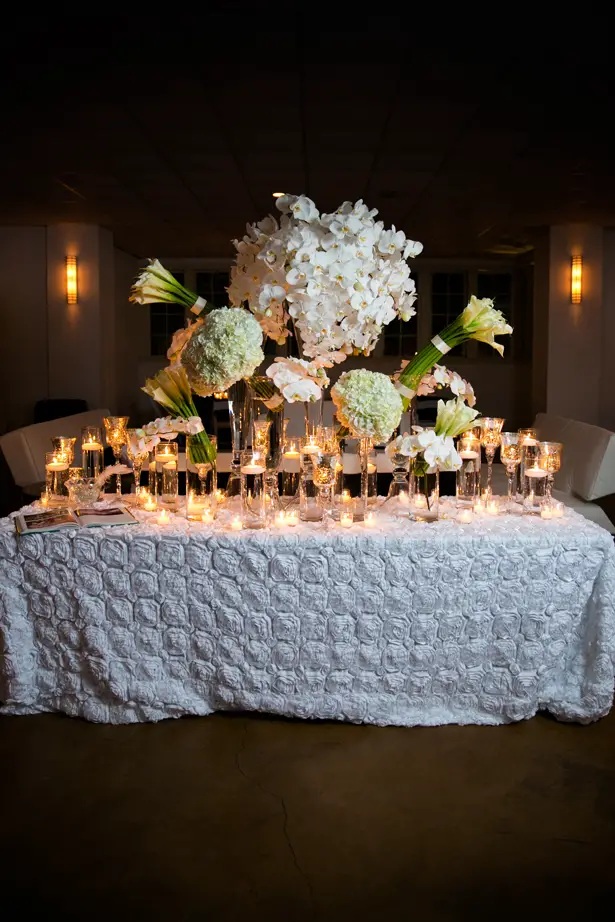 The Setting that Made the Cake
With a mix of quilted textured and brooch accented layers, this classic-chic sweet confection served as a fabulous focal point on the reception.  When using the cake as a major showpiece, lighting can make all the difference in the world.  Setting up mercury glass votive candles around the cake makes it stand out without overpowering.  The cake itself will be remembered not only for its taste, I'm sure, but for its regality.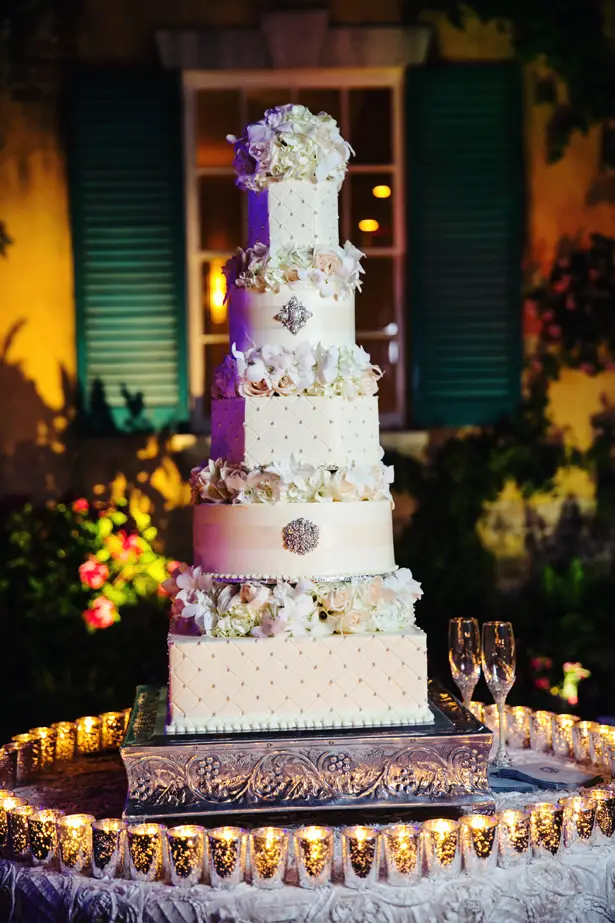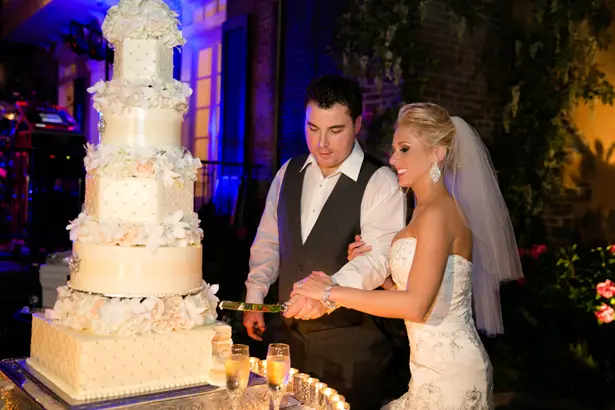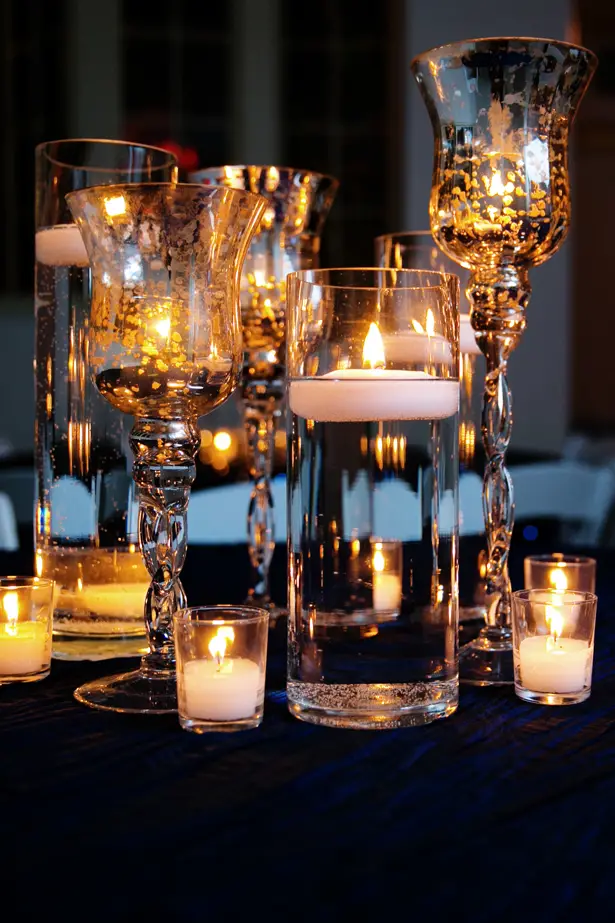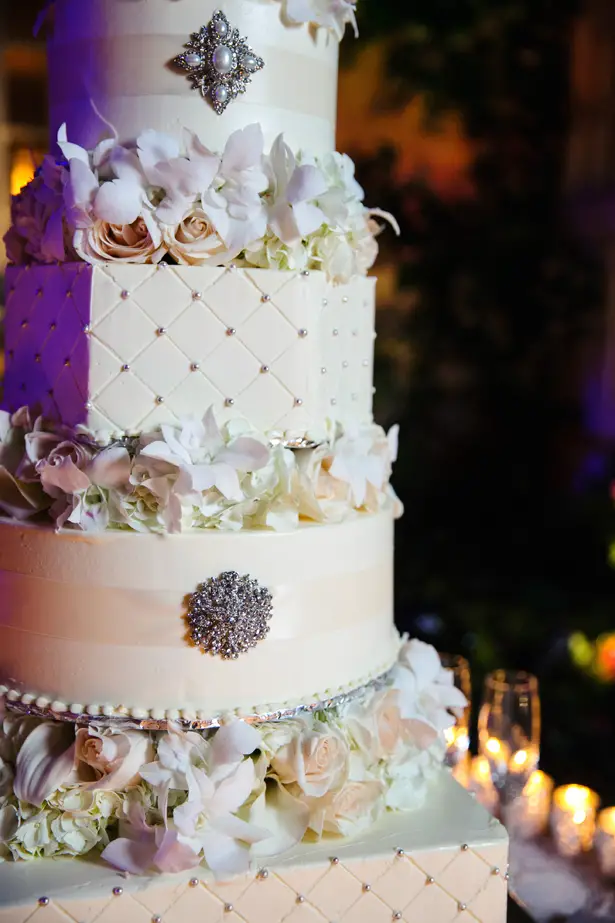 All-White Flower Arrangements Go A Long Way
Orchids, ivory roses, and white hydrangeas sprinkled here and there throughout the reception, it was luxe-simplicity at its finest! We adore the mercury glass accents and the candlelit that brought a romantic, yet elegant feel with a modern approach  Pure white bouquets for the bride and her bridesmaids were the best way to go to bring up the navy blue sleek dresses.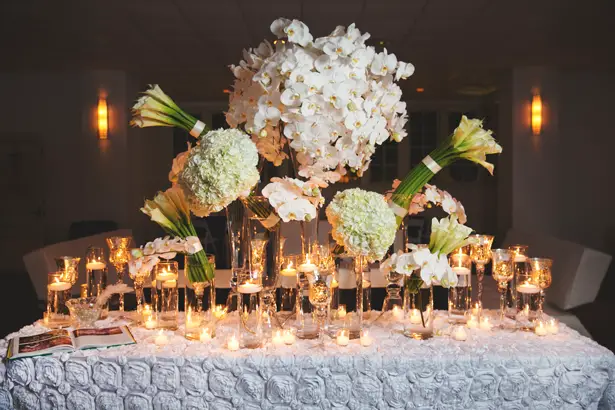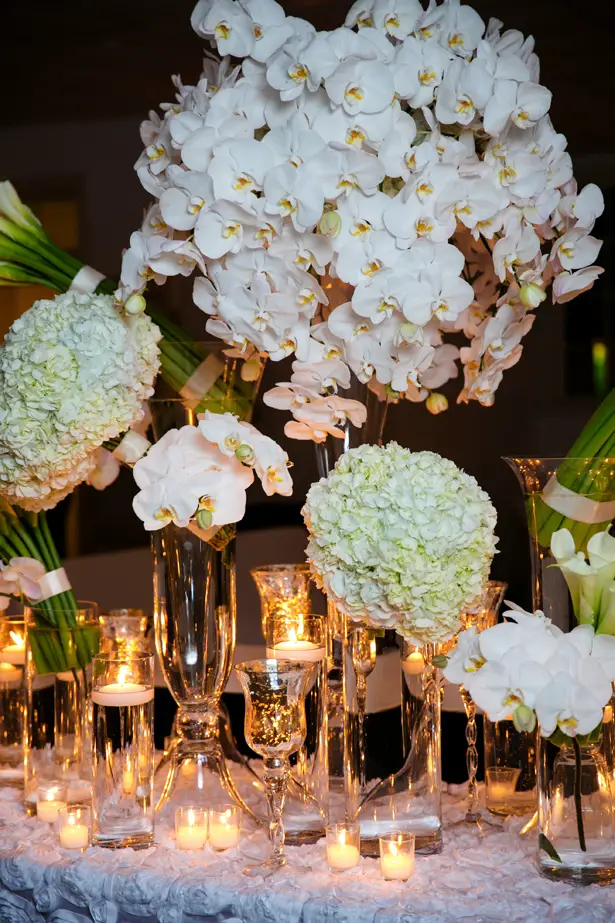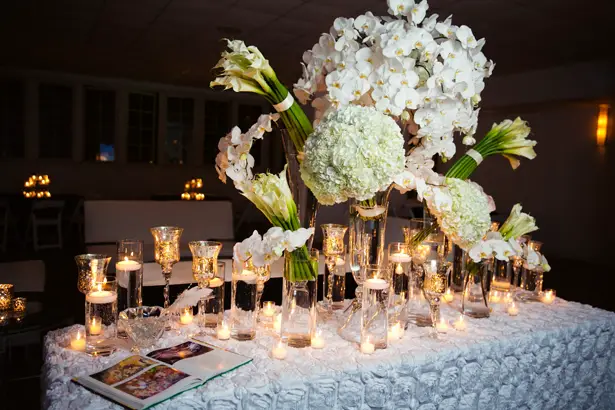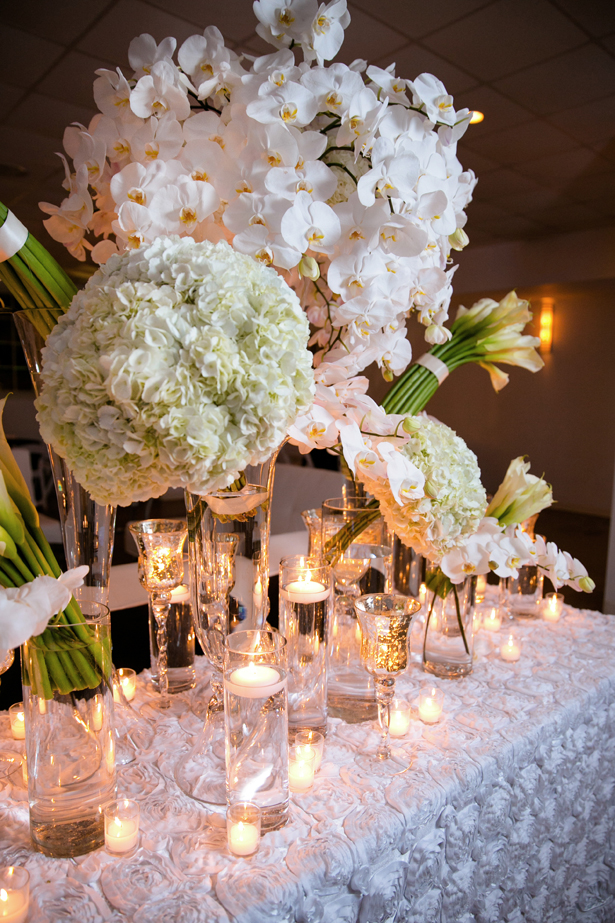 Navy Blue For Your Best Girls
Although, as a bride we always want our best girls to be as comfortable as possible and it may be easy to just give them a color palette and allow them to choose their own dresses.  However it is vital to remember this is your big day and your girls are there for you.  Many brides I have spoken too are so caught up with pinterest and making everyone else feel happy and comfortable they tend to forget to follow their own vision.  Let me tell you, I'm more ashamed of my prom dress than I ever have been of a bridesmaid dress I had to wear.  That said, Christine picked out the most stylish dresses for her girls designed by JLM Coutour Occasions.  This style looks great with all body types and the navy blue tone brings out the best in anyone.  Navy blue boasts sophistication, and if we are going contemporary, this tone suits everyone.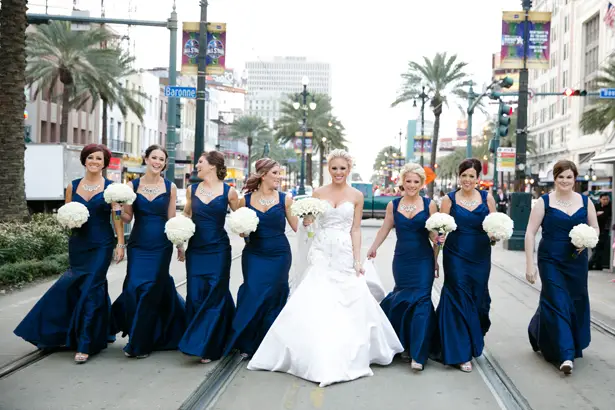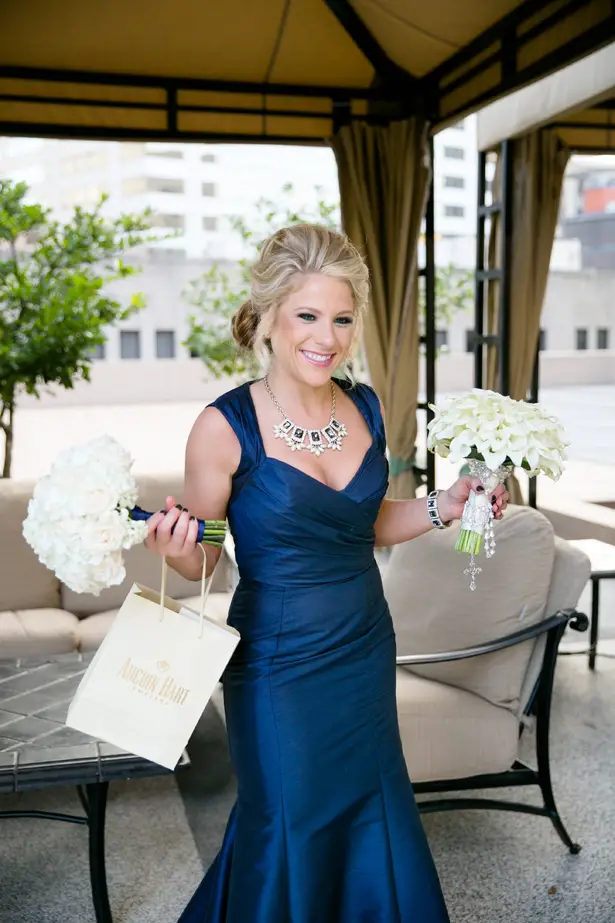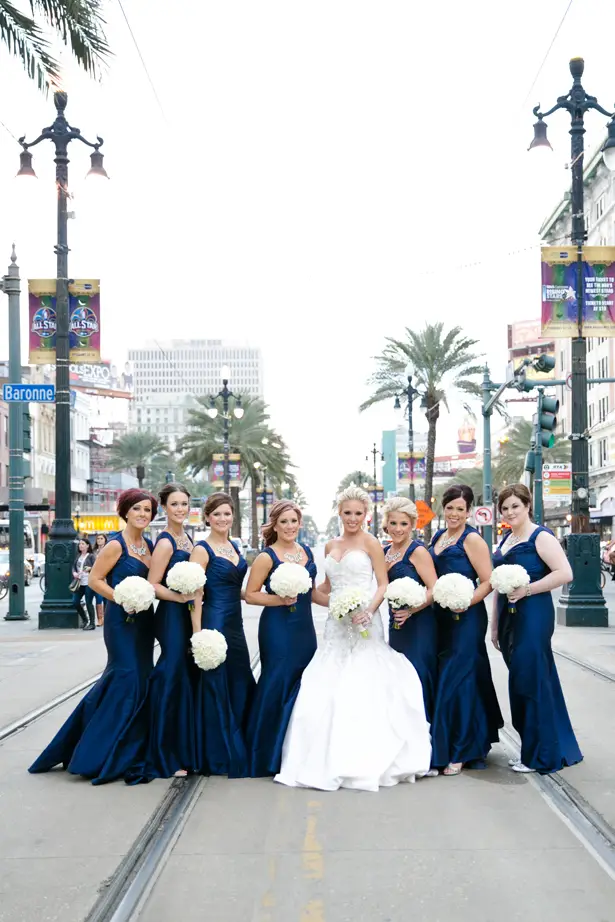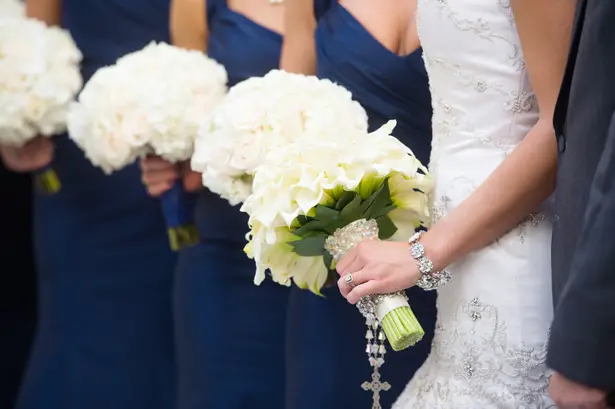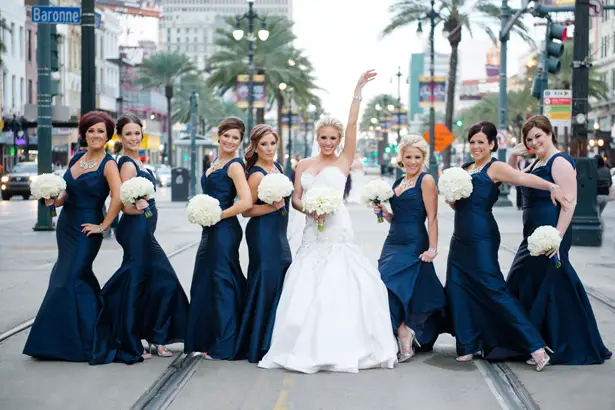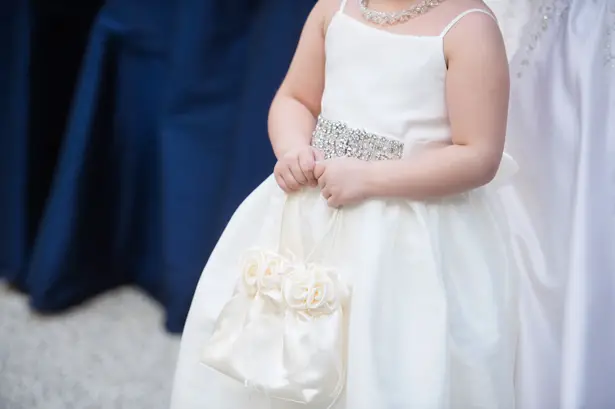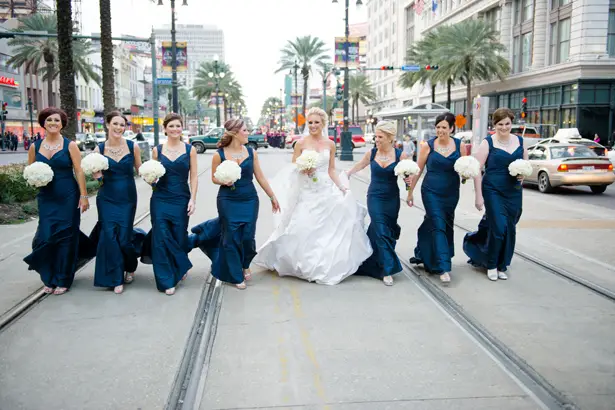 Fun & Fancy Free!
I absolutely adore that they brought a whole lot of fun into their reception with the glow in the dark hula hoops.  Dancing and table games are not the only source of festivity you have to stick to, as proven by this couple!  The party seems to be going great and everyone seems to be having a blast, but not only that:  they made for some pretty amazing and timeless photos!  I know everyone who attended this wedding will never forget this night!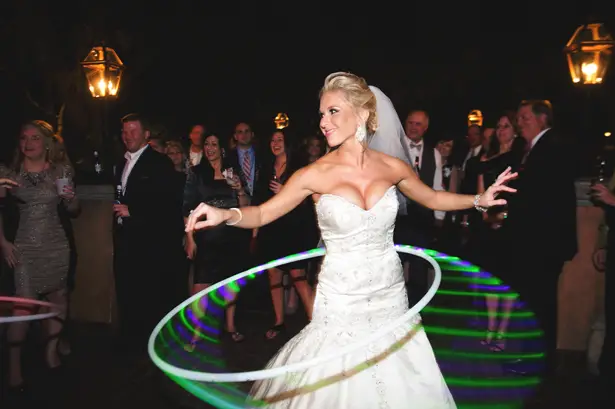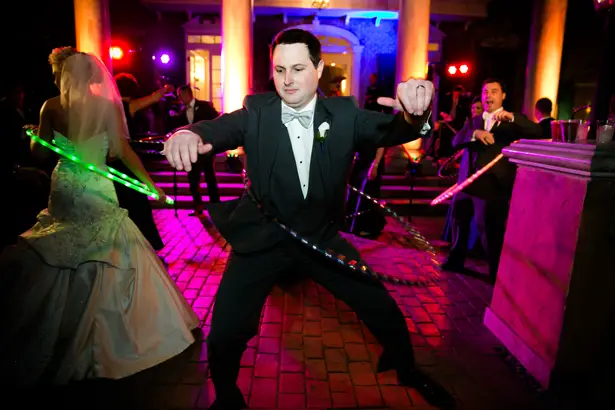 VENDORS
Photographer: Mark Eric Weddings // Floral Designer: Bella Blooms Floral  // Cake Designer: The Royal Cakery // Event Planner: Tying the Knot Wedding Coordination // Wedding Dress: Eve of Milady // Musicians: Bucktown All-Stars // Bridesmaid Dresses: JLM Couture Occasions // Pre Ceremony Location: The Roosevelt Hotel // Invitation Designer: Alexa Pulitzer // Makeup Artist: Ashley Sievert Beauty // Other Location: Mardi Gras World  // Submitted via Two Bright Lights
Edited  and Creative Direction by Alejandra Baca-Rodriguez , Written by Krista Avila