Middle School Sweethearts Tie The Knot At A Gorgeous Black-Tie Wedding
We are starting off the week with a Gorgeous Black-Tie Wedding in a castle-like venue outside Philly that is as soft and pretty as it is timeless and elegant. The bride and groom rocked a stylish and timeless look, but the bridal party? S.T.U.N.N.I.N.G. It's dreamy that our words can't-do it justice. And if you think this bridesmaids' look is good, just wait until you hear Erin+Heath's story. Brace yourself – they were best friends since middle school, started dating in college and got married at their childhood church. If that doesn't turn you into a ball of mush then the images by the talented Lindsay Campbell Photography certainly will. See it all in THE FULL GALLERY!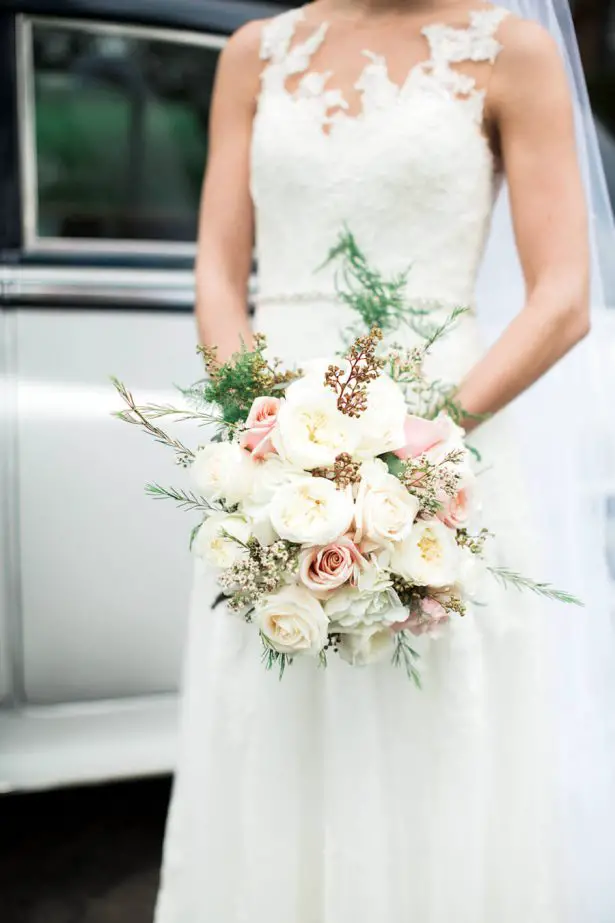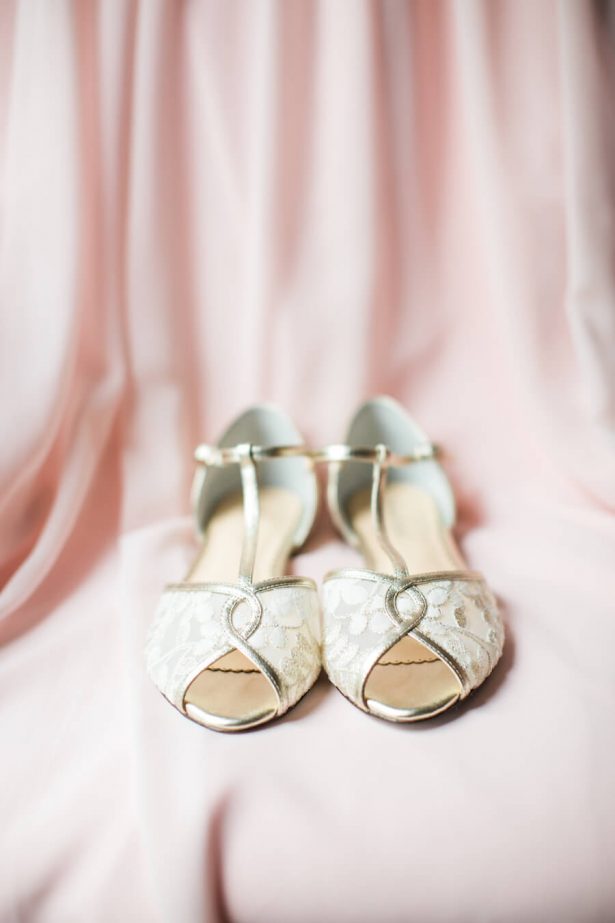 THE LOVE STORY
From the Photographer... "Erin+Heath have known each other since middle school, but it wasn't until years later that a spark ignited between them. And throughout their entire wedding planning process, they went out of their way to make decisions that made their wedding day not just beautiful, but meaningful. Cairnwood Estate is a breathtaking castle-like venue just outside of Philly, and while it has stunning bride+groom suites, Erin+Heath both chose to get ready for their wedding day at home. Erin's bridal portraits were taken on the front walkway of her childhood home. They were married in her childhood church. And then they danced the night away inside the great hall at Cairnwood. Tearful toasts, laughter, delicious food, and elegant blush and white details...It was an intimate, romantic, and oh-so-timeless day!"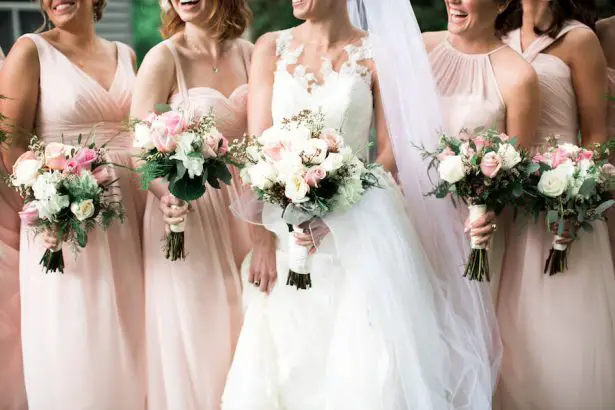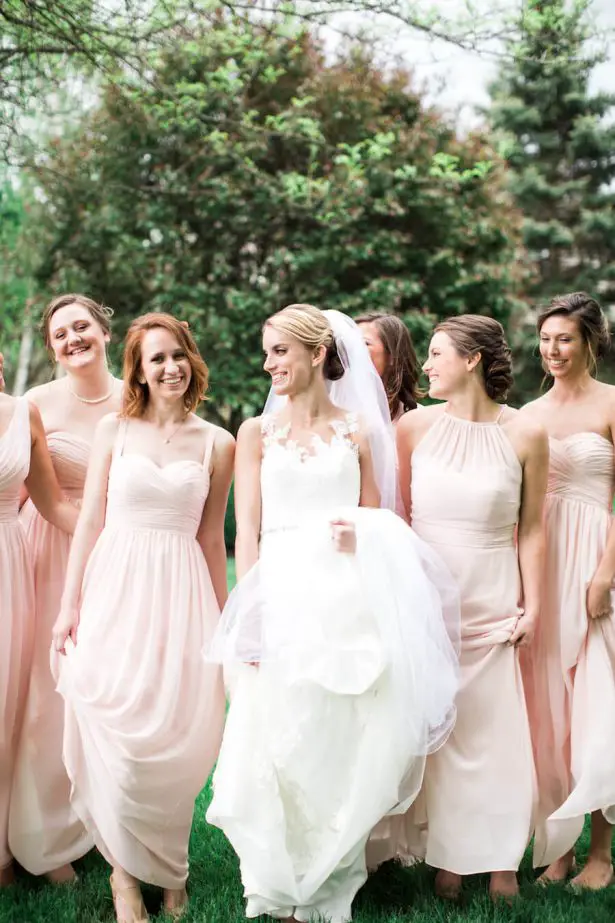 THE LOOK
Erin wore a lace A-line gown with an illusion neckline, and her mother's veil. She incorporated family heirlooms (like a handmade handkerchief and an amethyst necklace) into the bridal bouquet, and also wore earrings made from a diamond necklace her grandfather had given her grandmother for their 50th wedding anniversary. Heath wore a classic, but modern navy tuxedo.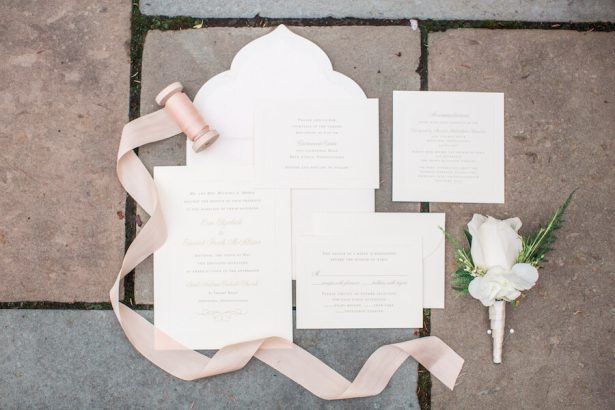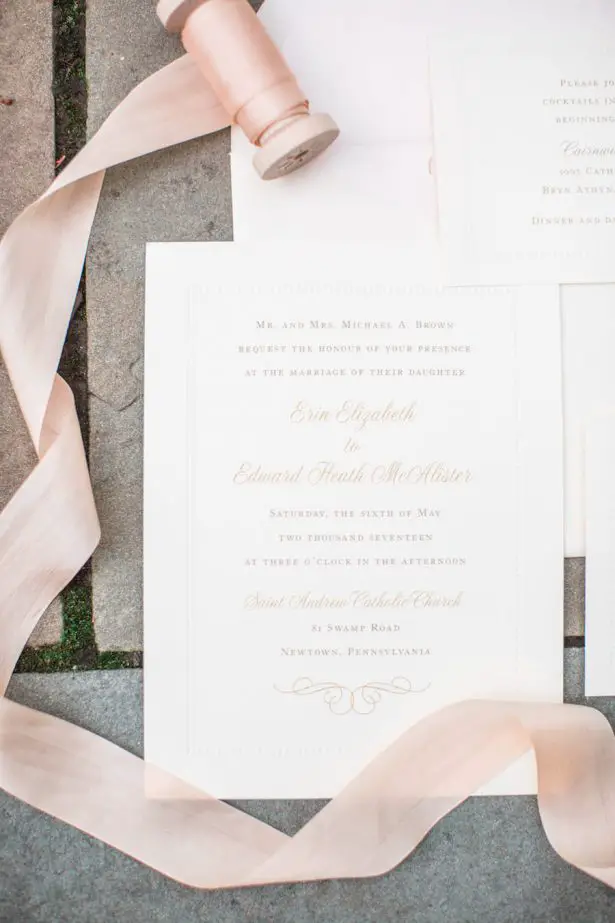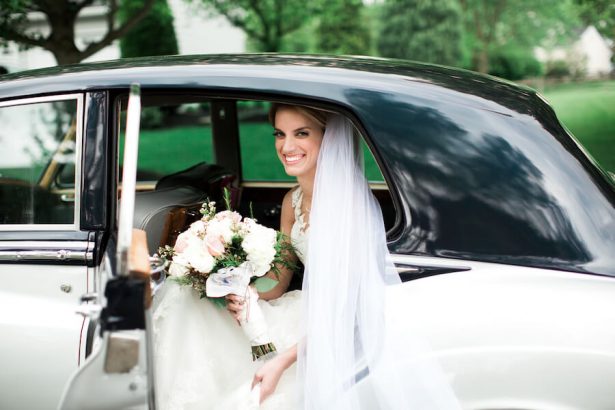 TIMELESS BEAUTY
From the Bride... "We wanted a classic wedding that we could look back on years from now and still love everything, because it was a true reflection of us as a couple. Since we were getting married in the spring, we knew for the design of the wedding, we wanted it to feel light, airy and romantic."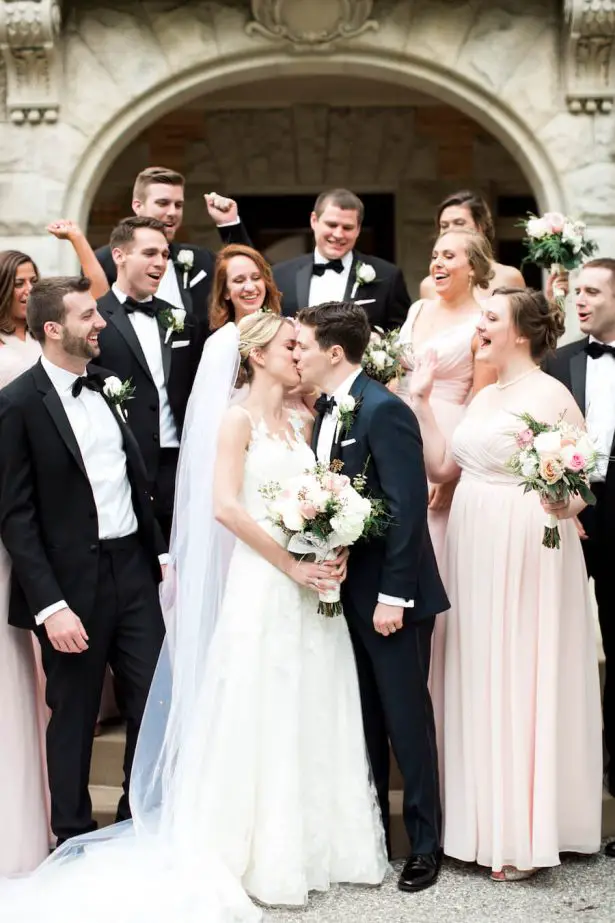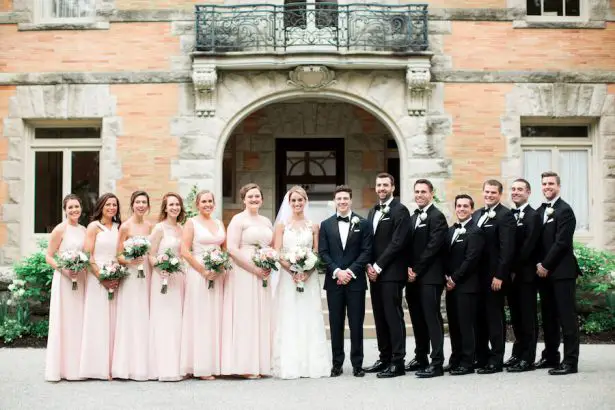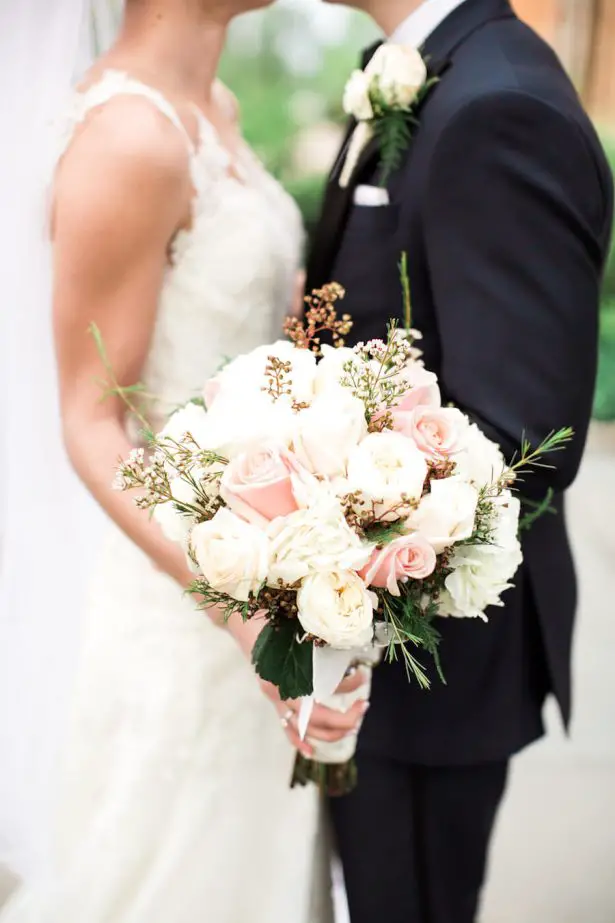 THE EXPERIENCE
From the Bride... "We wanted our guests to enjoy themselves and we wanted the wedding to really reflect us as a couple.  Once we had selected the perfect venue, we chose to allocate most of our budget towards food and music, because we felt like the experiential details would have the biggest impact on the evening."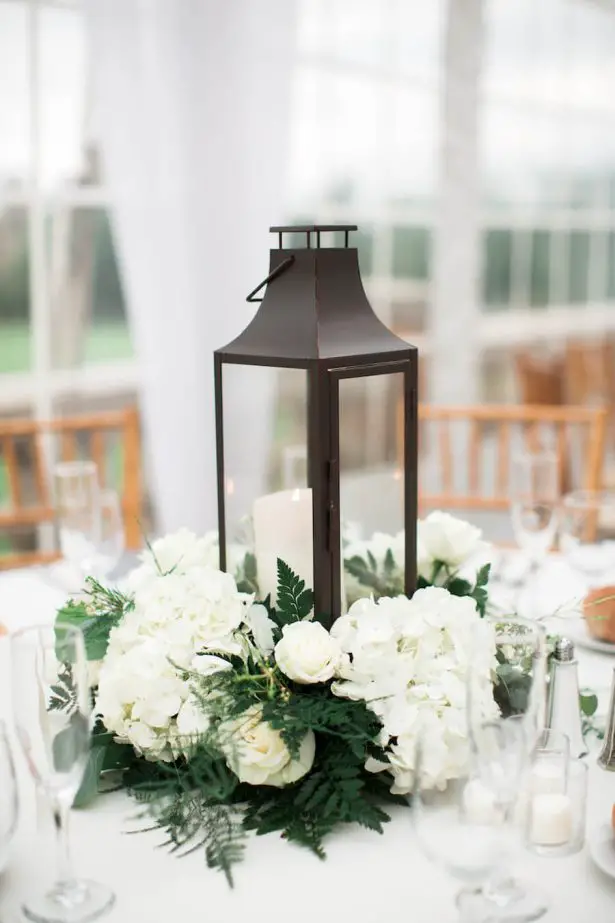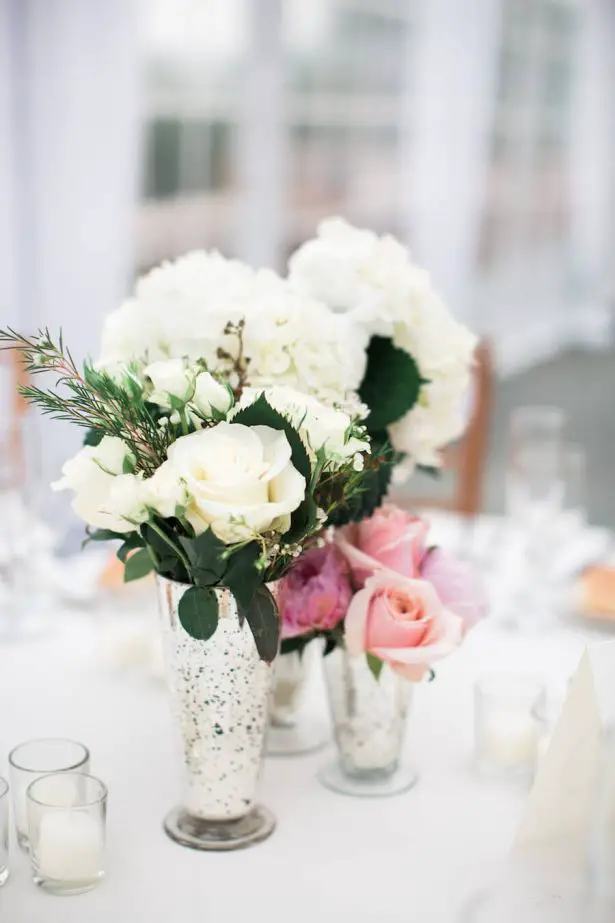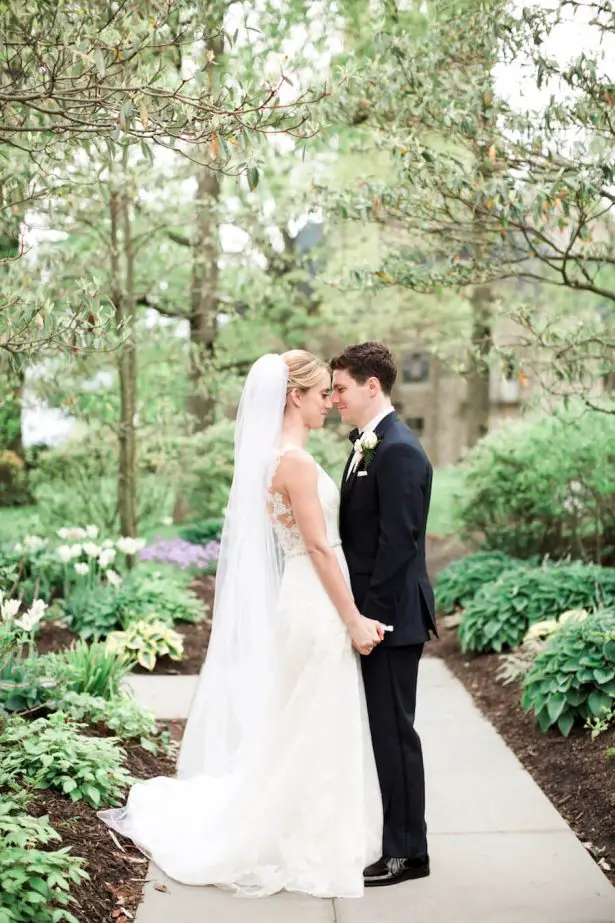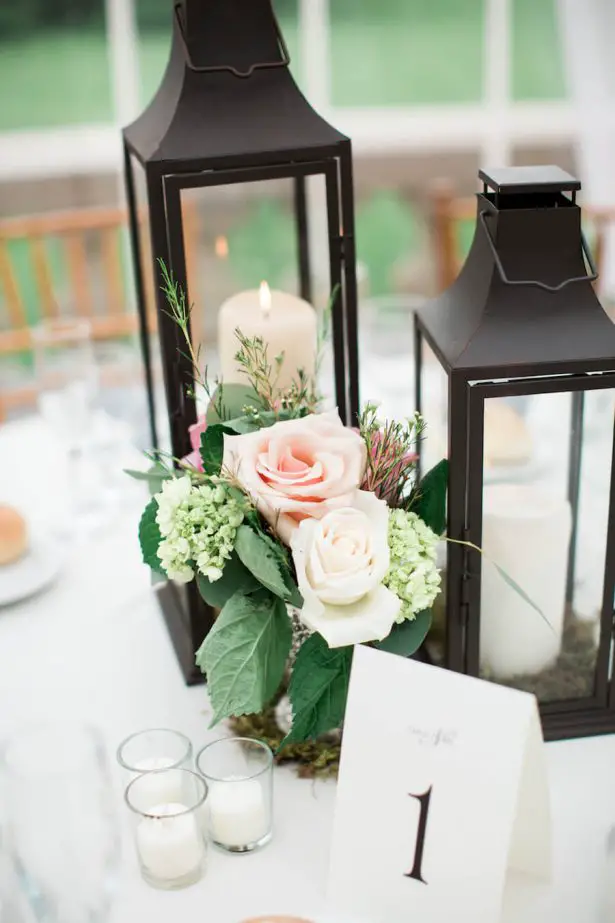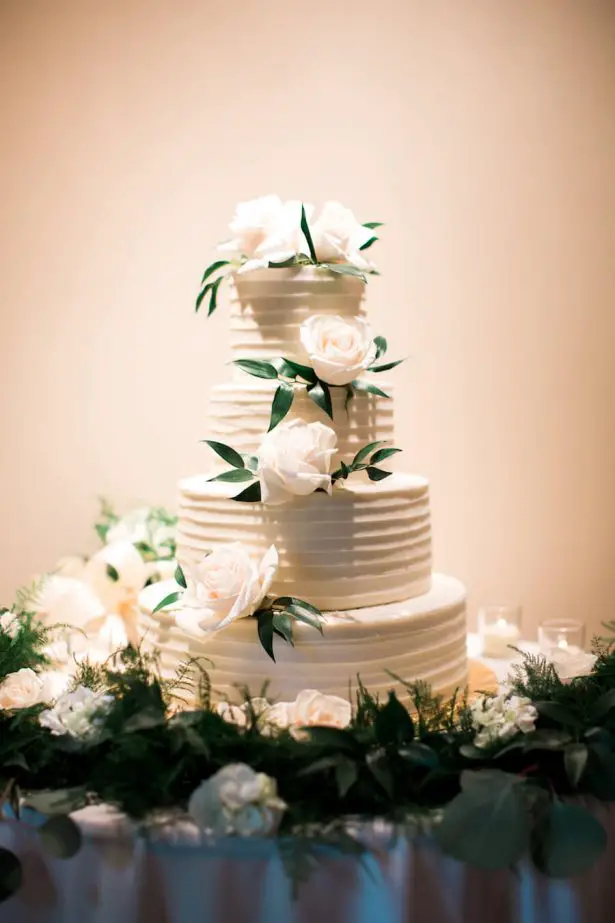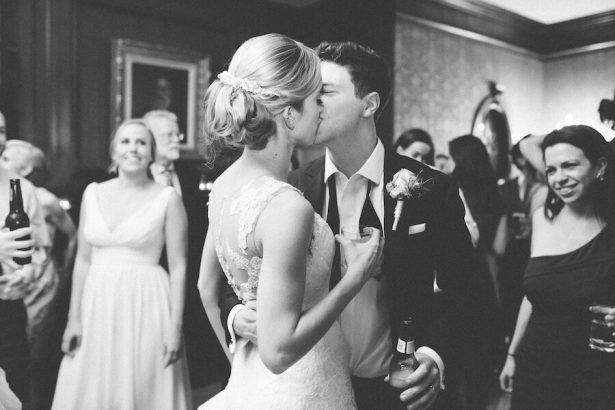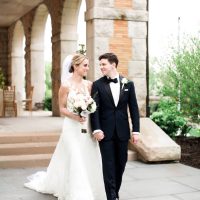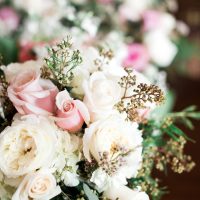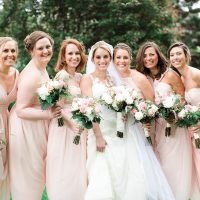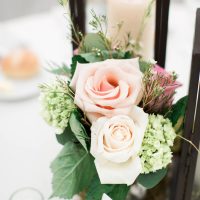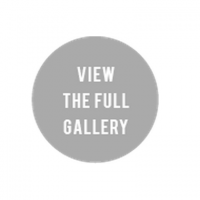 VENDORS
Photography: Lindsay Campbell Photography | Ceremony Venue: St. Andrew Catholic Church | Reception Venue: cairnwood estate | Floral: Offshoots Decor | Stationery: William Arthur | Wedding Cake: Bredenbeck Bakery | Catering: feastivities | Wedding Dress: Enzoani | Groom's Attire: The Black Tux | Bride's Shoes: Bella Belle Shoes | Bridesmaid Dresses: Bill Levkoff | Bridal Salon: L&H Bridal