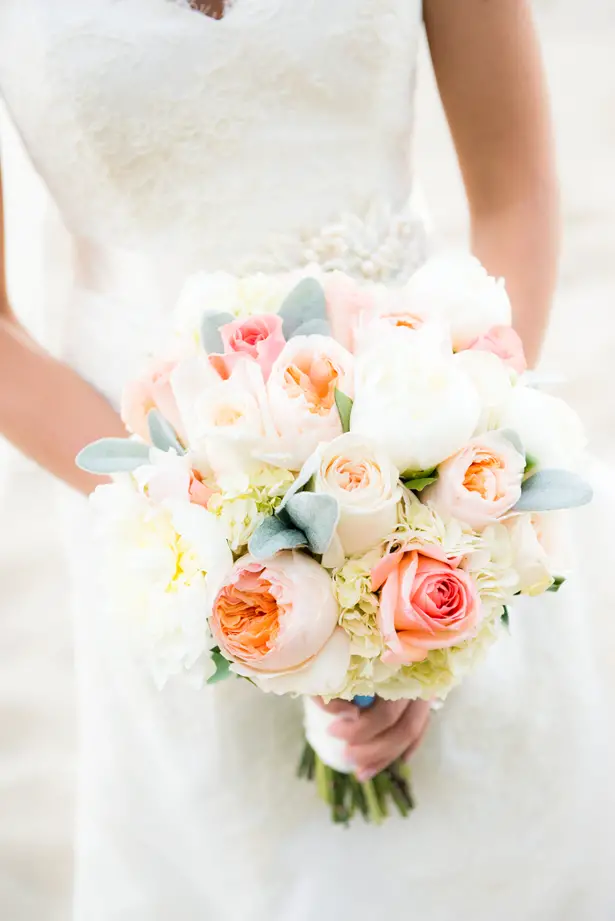 We made it!  Spring is here and I cannot think of a better way to celebrate than by taking you to the oceanfront with this timelessly beautiful Massachusetts wedding! Michele Conde Photography captures the timeless elegance that this cheerful couple brought to their celebration.  Not only did it emanate with class and sophistication, it was also festive and jubilant, with touches of personality and delightful details.  Can you honestly think of a better way to commence your marriage than strutting to a joyous tune down the aisle after pronounced husband and wife?  I think not!
Be sure to check out the full gallery of this lively affair, and maybe put on The Notebook as you peruse this positively magnificent wedding.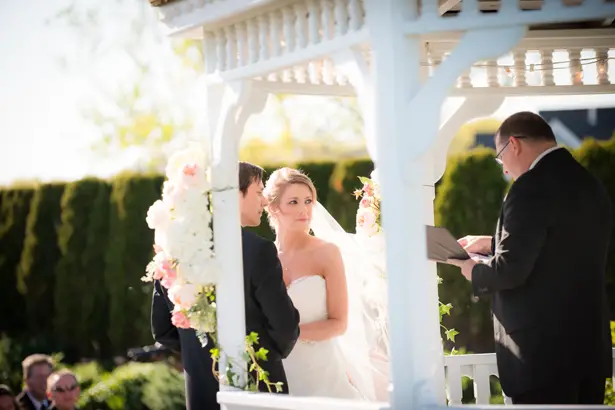 Getting Ready in Style
Getting ready with the bridal party is ritual on the day of your wedding, all the ladies get pretty together and it's a great time. When your photographer comes in to capture this special moment, why not make sure that you and your ladies have something special to wear. Not only to remember this lovely day but, also to thank them for all their love and support. We love how this bridal party is wearing the same bridesmaid robes, while the bride is wearing a different color to make her feel special.
Beachside Photo Opportunities take us back to The Notebook
White Cliff's Country Club in Massachusetts provided a majestic photo opportunity with the happy couple along the shore.  It takes me back to that iconic scene in The Notebook (I know you all have seen it!) where Ryan Gosling woos Rachel McAdams on the coast. I love the genuine look of adoration they give each other with that brilliant seaside scenery.  It's like watching The Notebook all over again!  Someone hand me a tissue!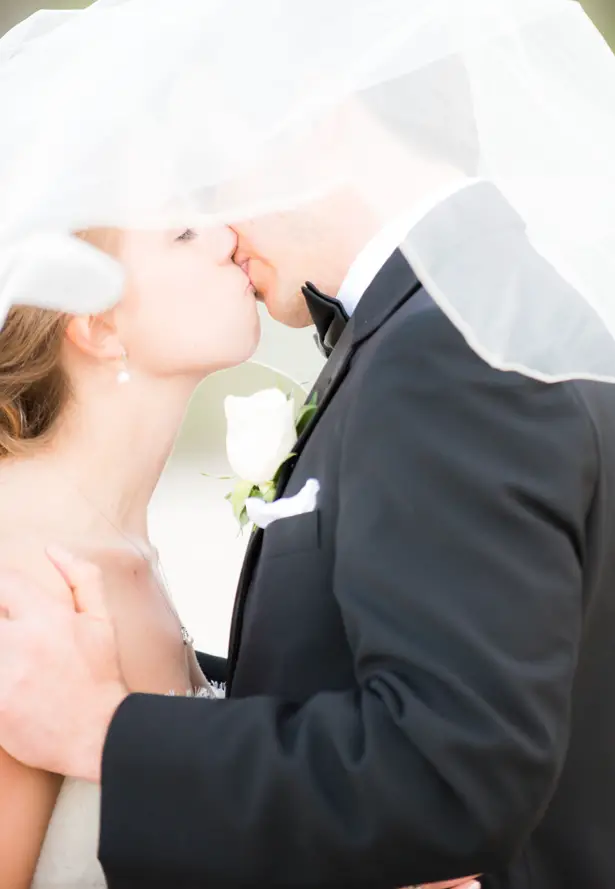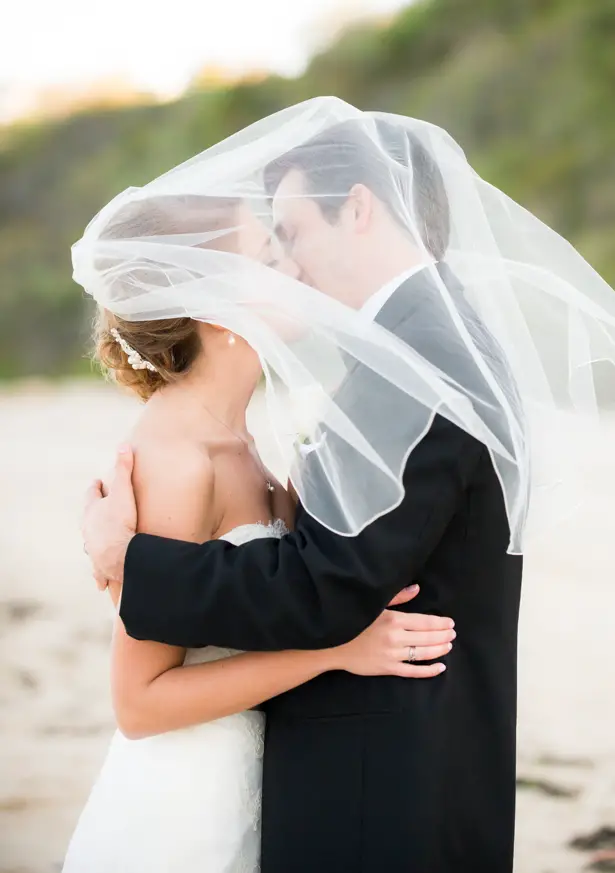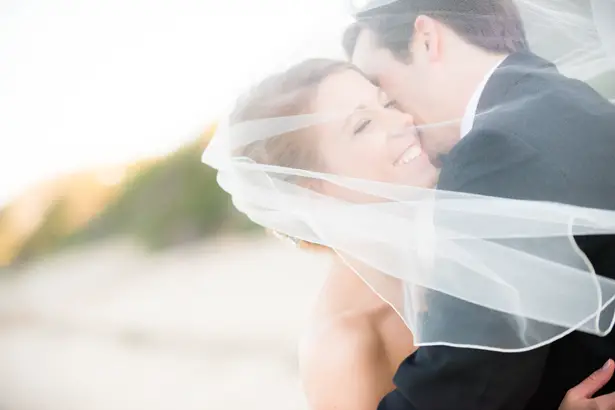 That's Just Peachy:  Refreshing Color Palettes Bring Us Together
I applaud the color choices for this wedding.  It would have been easy to fall into the seaside palette, but the peaches and corals bring cheer and brightness to this affair.  Details here and there unite the theme, particularly with the various elements that show off the couple's charm. From the bridesmaid robes and dresses to the stationery, cake and flowers, the color choices are carried out throughout the entire celebration.  My favorite part, however, comes with the exquisite display of coral roses arranged into their initials.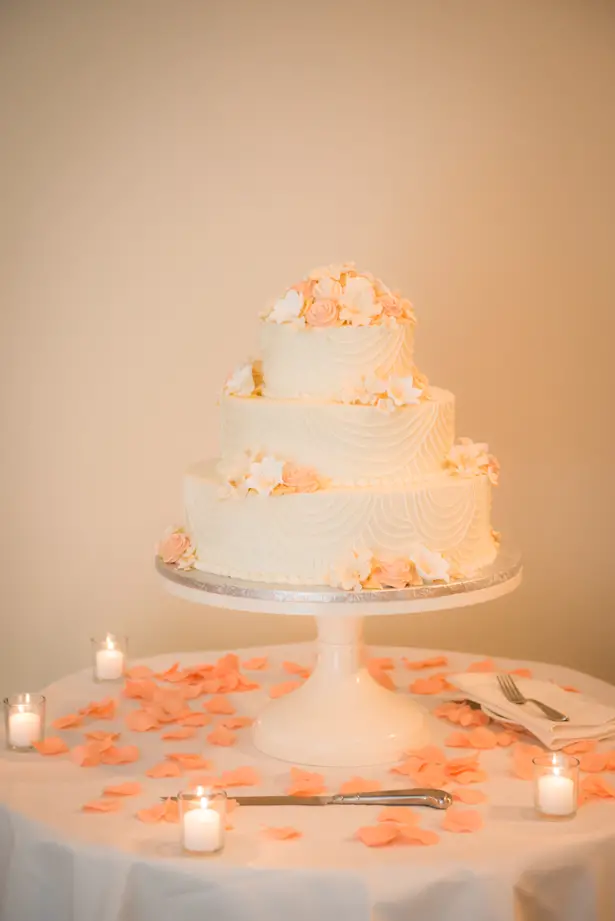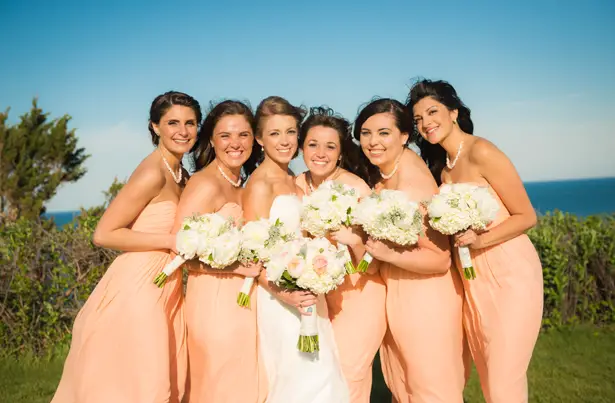 Roses are Peach, Hydrangeas are White, and Sometimes Coral Just Feels Right
While we're on the subject of flowers, their decision of using mostly white hydrangeas and roses to accentuate the peach and coral flowers throughout the ceremony and reception were on point.  This allows for elegance without sacrificing brightness.  The bits of mint hues in the greenery exquisitely complimented the arrangements.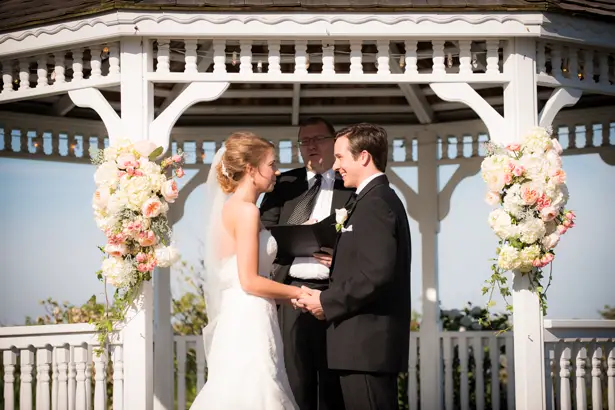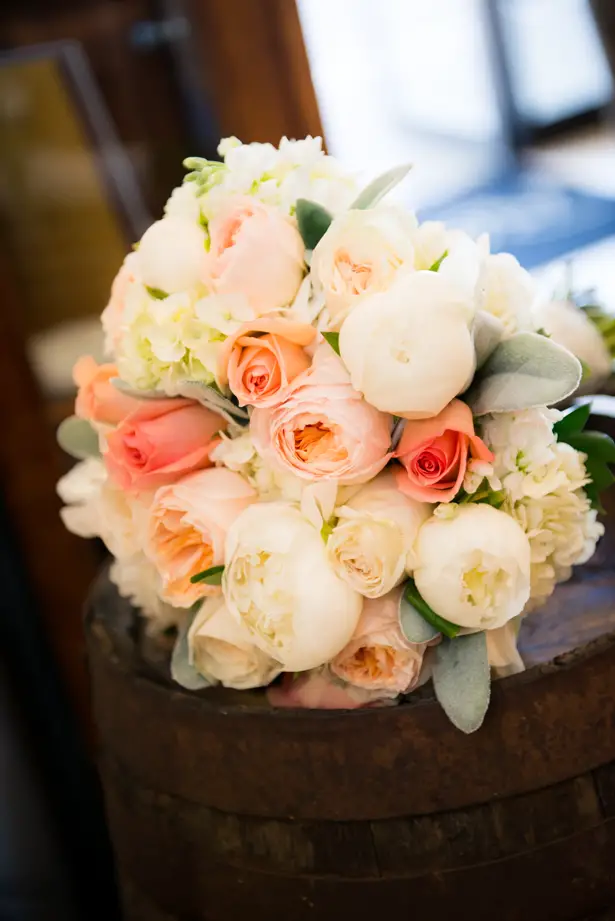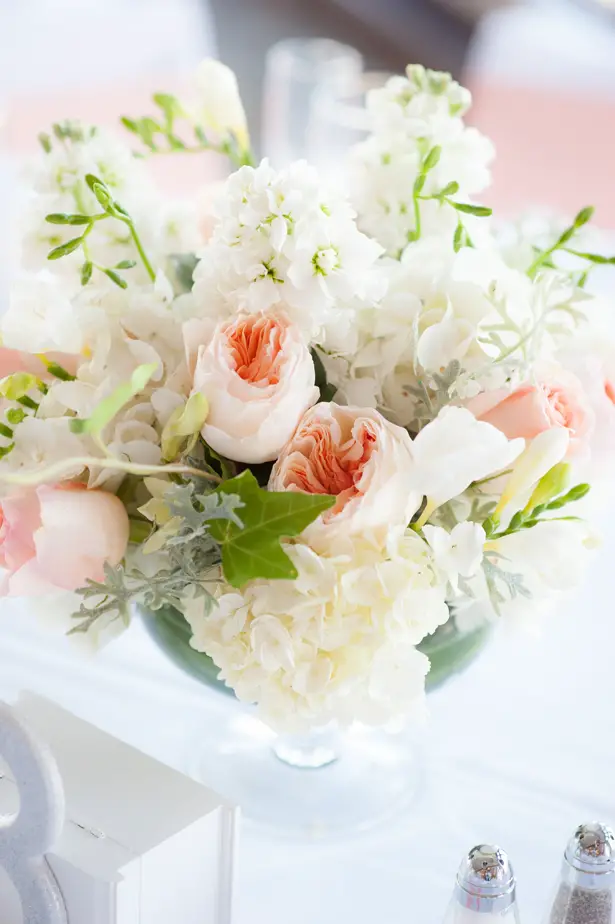 Sweet Escape Never Looked So Good
The cake in all its glory was embellished with simple white drapery lines and peach flowers.  The edible bouquet arrangement on top was gorgeous and I almost would not want to eat it, but I'm sure it was as yummy as it was beautiful!
VENDORS
Photographer: Michele Conde Photography // DJ: Cape Tunes // Floral Designer: Judy's Village Flowers // Makeup Artist: Makeup 2 die 4 // Bakery: Veronica's Sweetcakes // Reception Venue: White Cliffs Country Club // Submitted via Two Bright Lights
Edited  and Creative Direction by Alejandra Baca-Rodriguez , Written by Krista Avila