Hello, my darlings!  I'm excited to share this summer wedding with you, because it is full of fabulous details, luxurious décor, and feminine touches.  Two One Photography captures this lavish affair complete with a beautiful cityscape view within a lush green valley and an over the top exit for the bride and groom in a helicopter!  Yes.  You read that right.  The happy couple waved goodbye to their family and friends from the comforts of a helicopter, and it was marvelous! For more photos, please check out the rest of this gallery.  Believe me, all of it is well worth the click!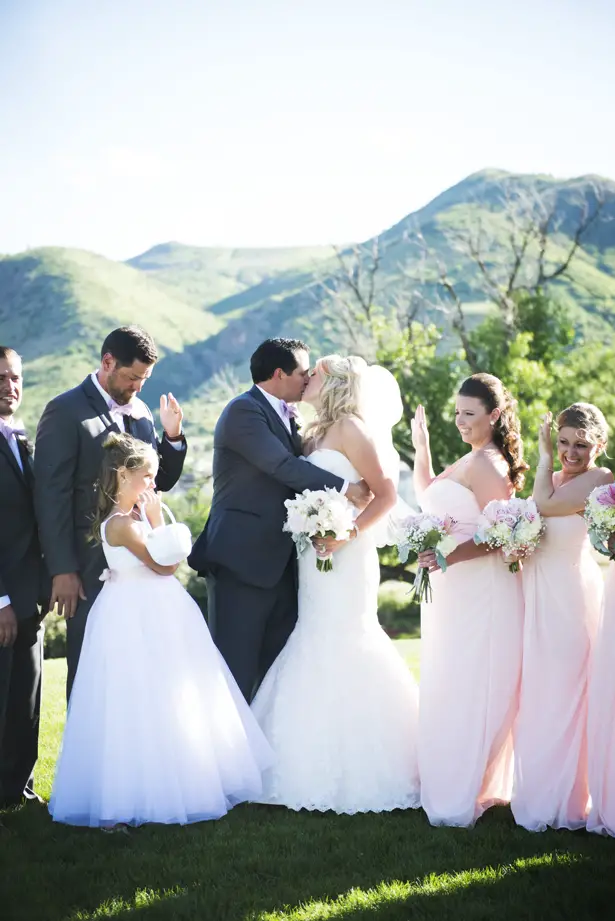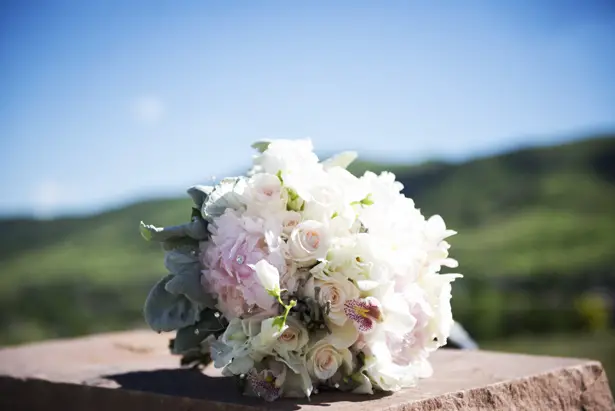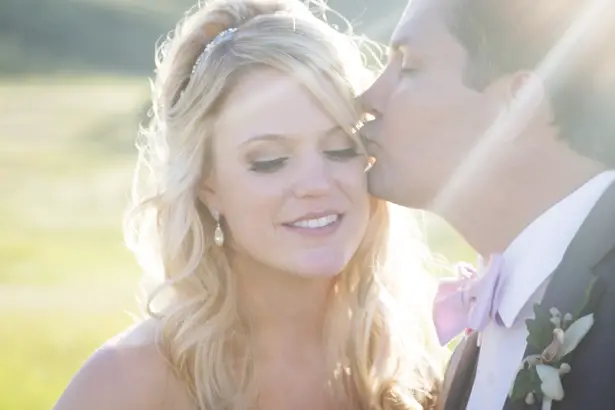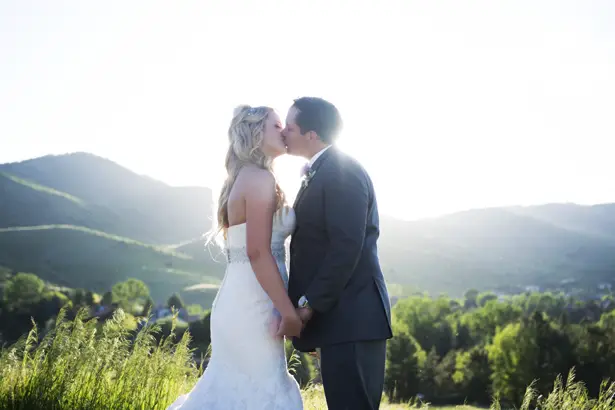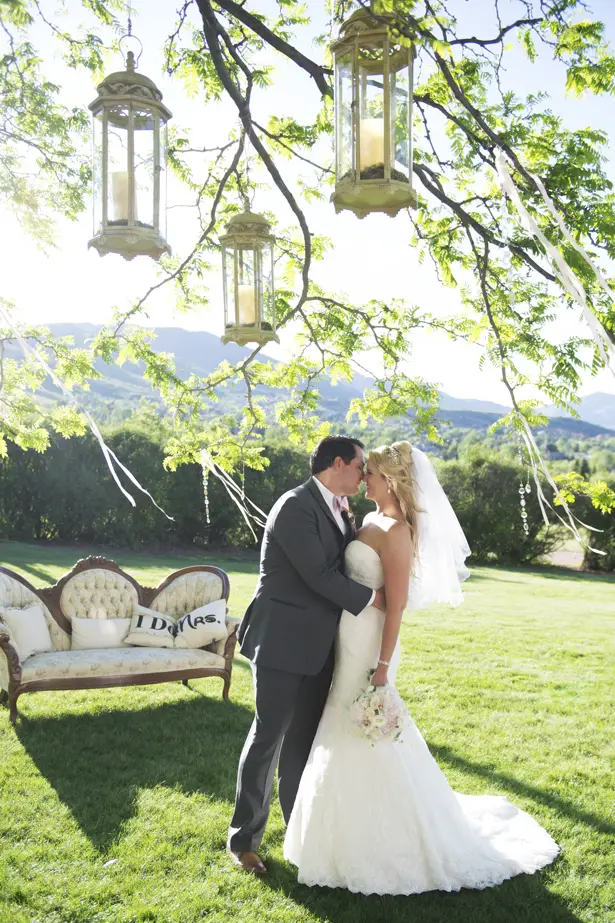 All the Right Blush in All the Right Places
I honestly have so much to talk about, but let's start with the bridesmaids' dresses.  They looked amazing and united with their sweetheart necklines and empire waistlines.  Any designer will tell you, this silhouette looks great on any body type.  But particularly, the subtle blush tone of their gowns was absolutely lovely and the perfect compliment to the bride's dress.  If you want to please your best girls, allow them to don something similar to these frocks, because they look confident and gorgeous!  And I love a man who wears pink!  The groomsmen's bow ties were the cherry on top to a fierce bridal party!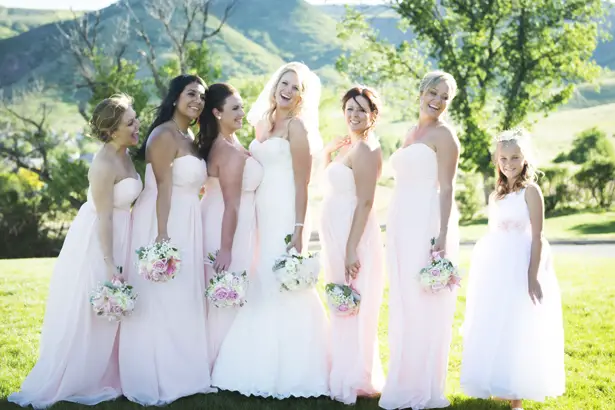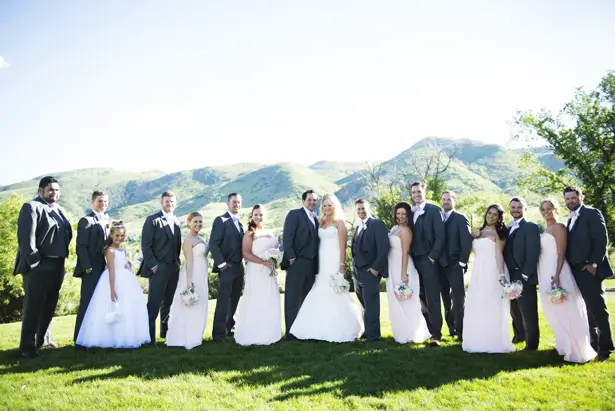 A Delicate Color Palette for the Perfect Flowers
Gorgeous dresses call for equally eloquent bouquets!   The brighter shades of pink roses brought out the best in the gowns.  The high rising centerpieces looked like they sat atop a silver chandelier, complete with candles and cascading flowers, including hydrangeas and roses.  White, mint, and pink was delicately prepared in these arrangements and can only inspire oohs and aahs.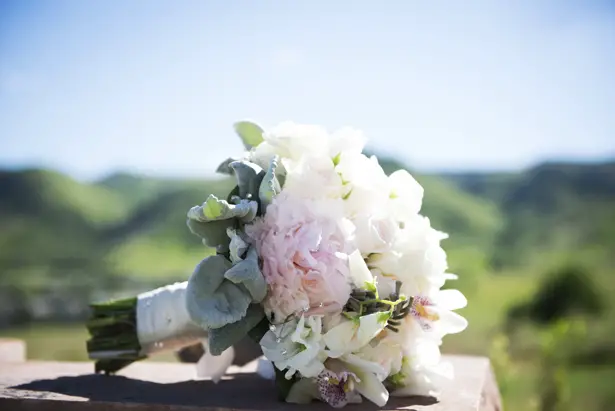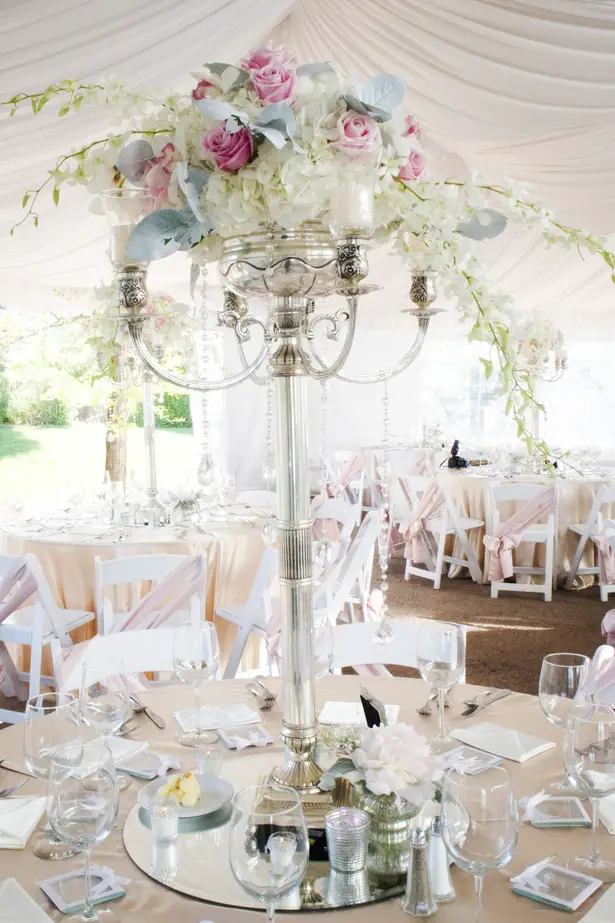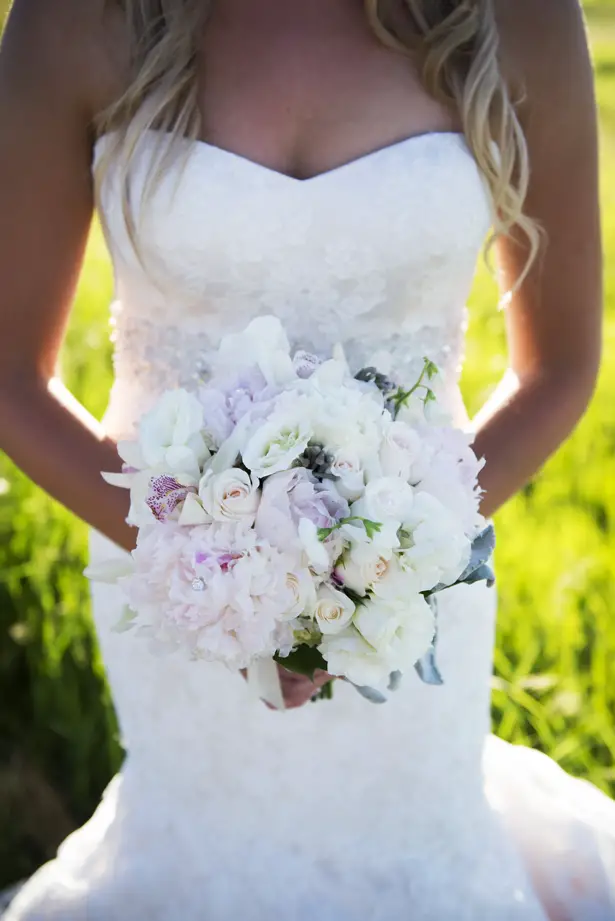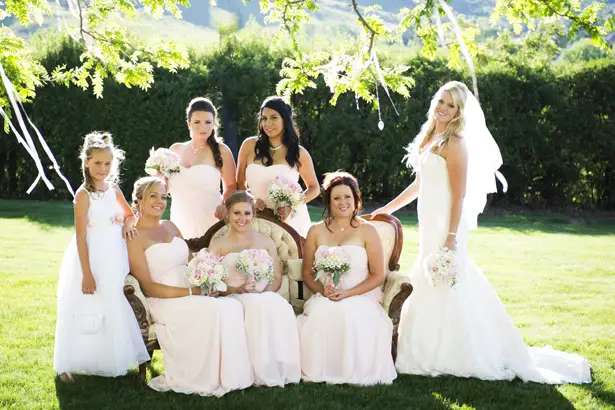 Pink: It's My New Obsession
I want this cake!  It is so amazing and luscious, and I cannot get enough of it!  The cake itself features soft embellishments in light pink and pearl.  Ornamental detailing paired with clean lines was breathtaking enough!  But the layers of pink and blush roses were ravishing!  This celebration could not have enough pink roses, and putting them within the cake was a bold and fabulous decision.  A standing ovation for the cake, please!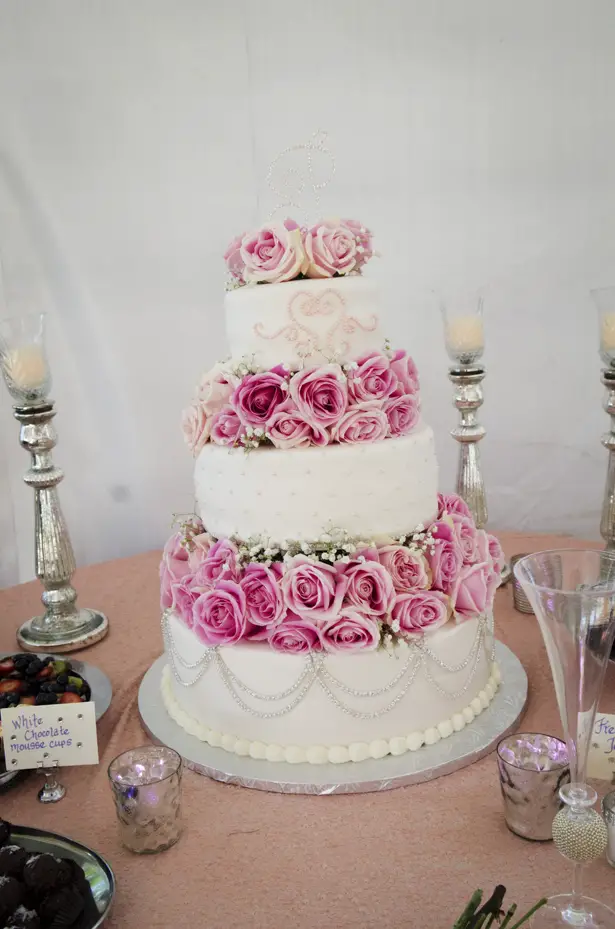 A Luxury Tent for the Fancy Couple
Finally, we need to talk about this tent!  The Manor House provided an elegant and invigorating tent that was absolutely stunning!  Tent doesn't usually scream extravagance, but this, my darlings, was luxury at its finest.  Hanging chandeliers and soft, clean, white drapery only made the reception seem like it was up in the clouds!  Grand bay windows allowed for a nice natural sunlit reception area, and with crystal and pink décor, it made for an impressive wedding.
VENDORS
Photographer: Two One Photography // Event Planner: Sapphire Celebrations // Floral Designer: A Design Resource // Reception Venue: The Manor House // Submitted via Two Bright Lights
Creative Direction by Alejandra Baca-Rodriguez , Written by Krista Avila