Sophisticated Purple Wedding
Hello, lovelies!  Have I got a special treat for you today.  Purple rained all throughout this bride's big day, and she couldn't have been happier, even if she were the legend, Prince, herself.  Erin Johnson Photography perfectly captured this luxuriously violet wedding that can only be described as dramatic sophistication.  Aria at the Jeune Lune serve as the venue for this glamorous affair giving it a a delicate historical atmosphere. Opulent chandeliers, luscious candlelit centerpieces, and majestic purple elements throughout the venue created the perfect opening act to a happily-ever-after. Click right here for the whole parade of pretty on the full gallery!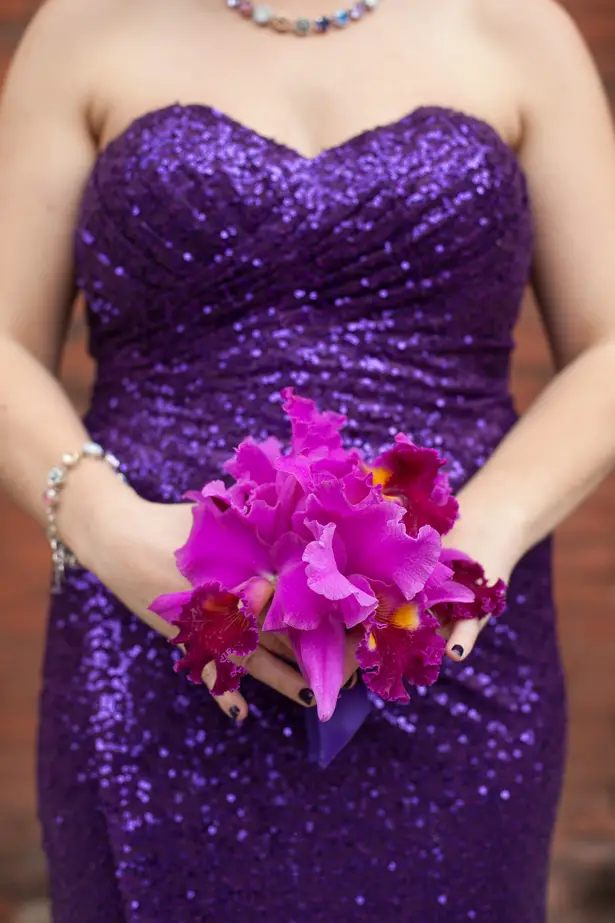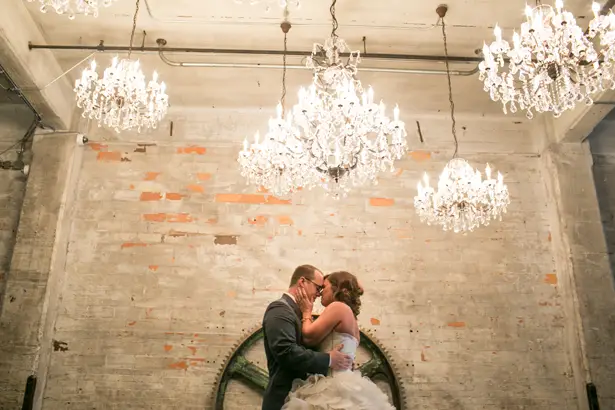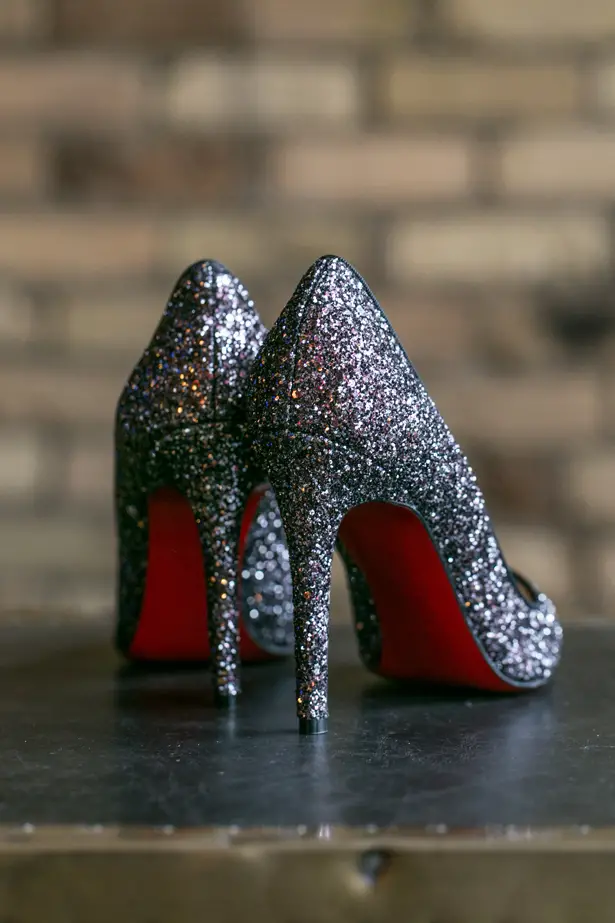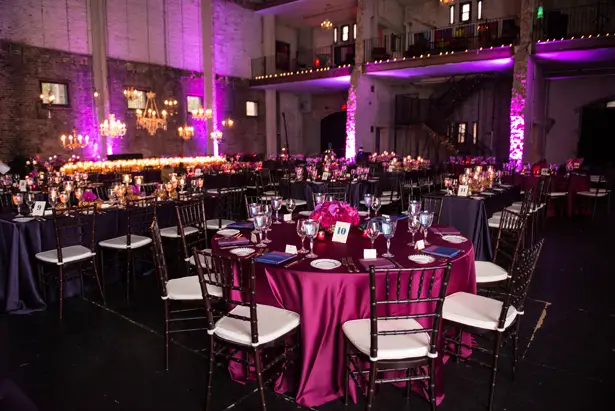 Candles, Chandeliers, and Gold, Oh My!
Who doesn't need luxury and glamour in their wedding?!  I absolutely loved the myriad of candles and how beautifully they coordinated with the chandeliers throughout the brick lined French theater, bringing the warmth that I know all weddings pursue!  Touches of golden ornaments, floating candles, and magenta roses with deep purple flowers created a luxurious regal ambience.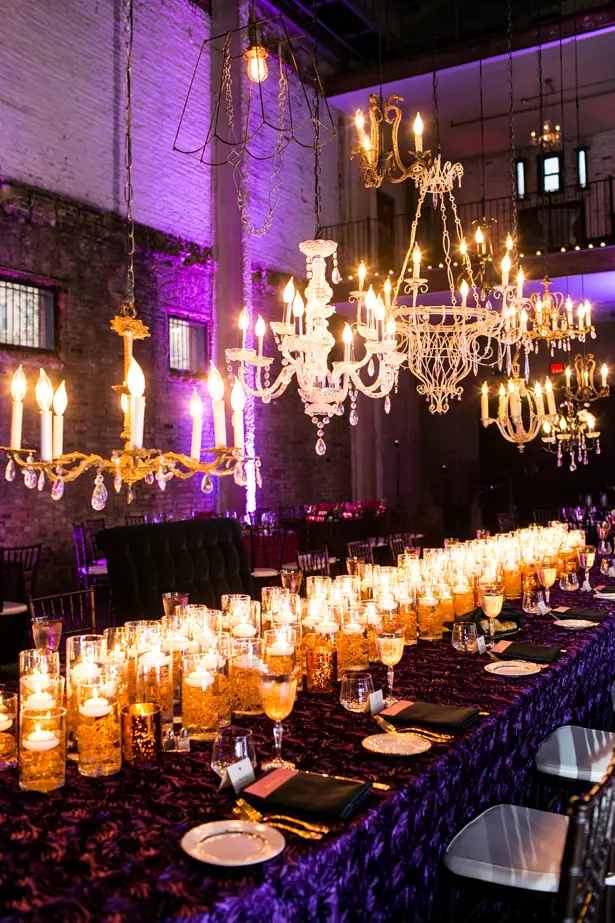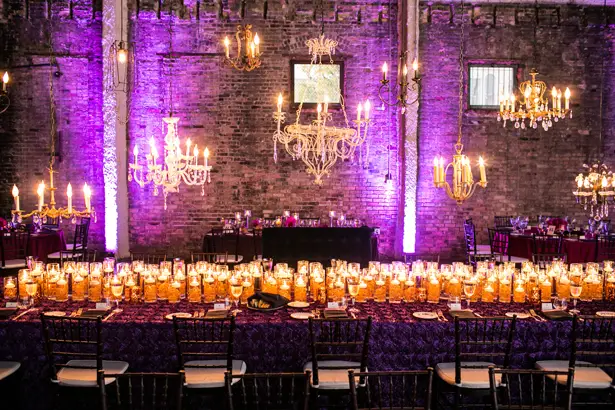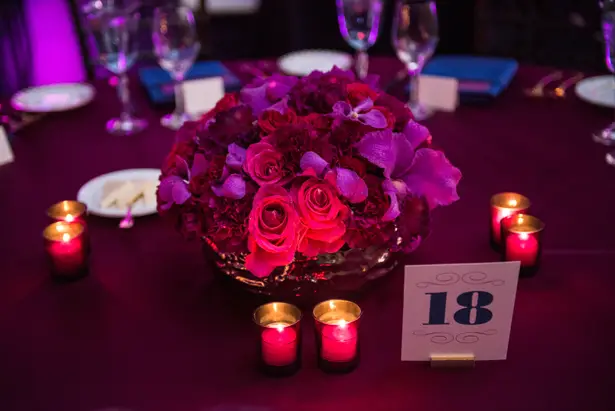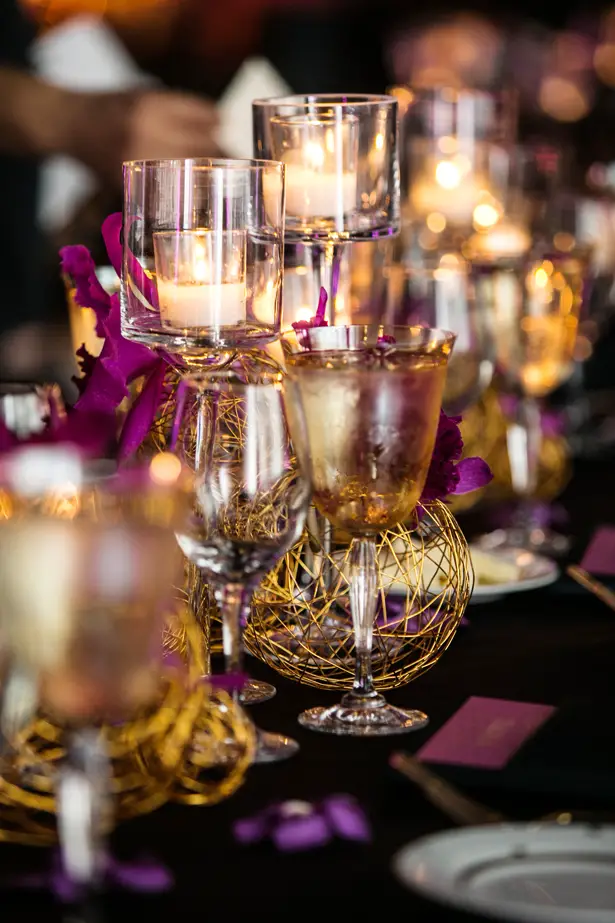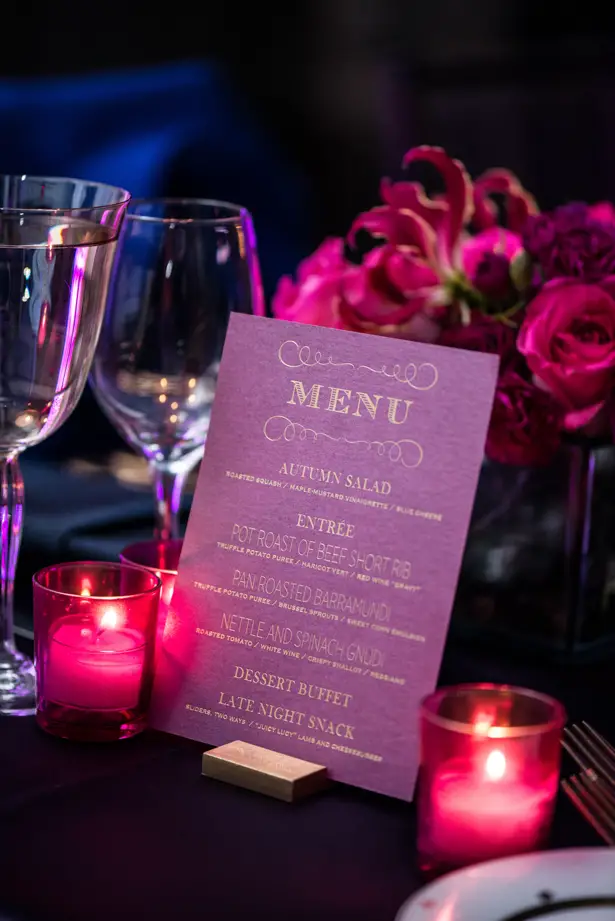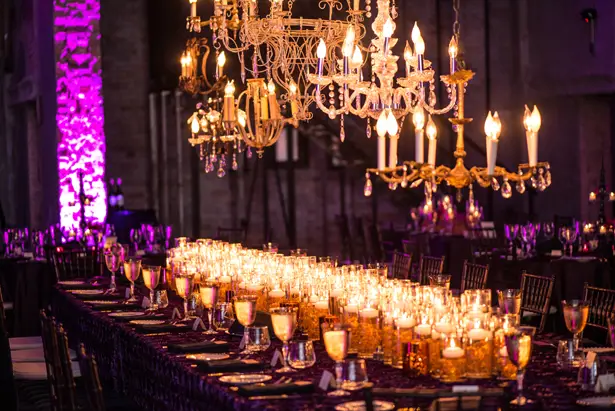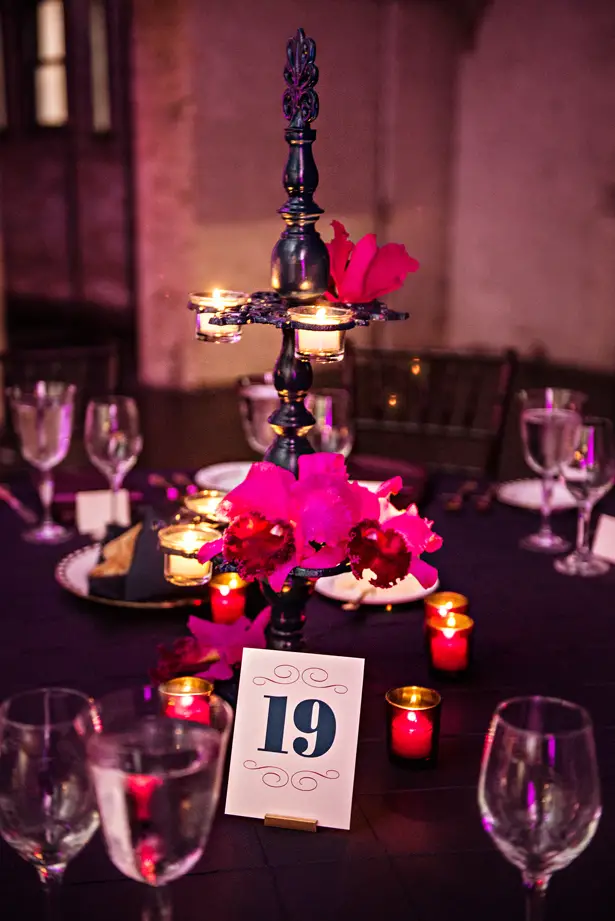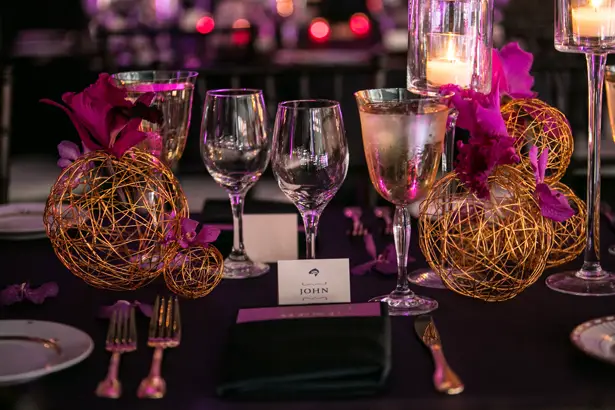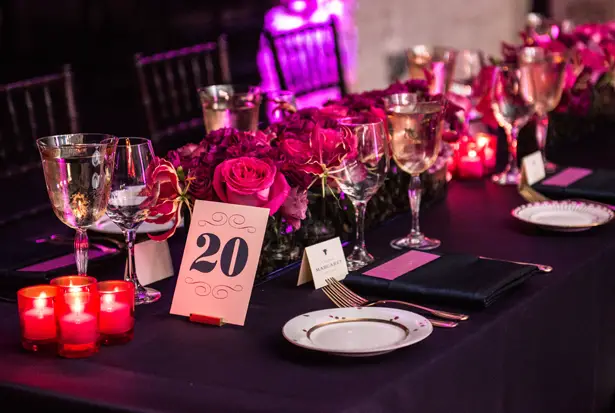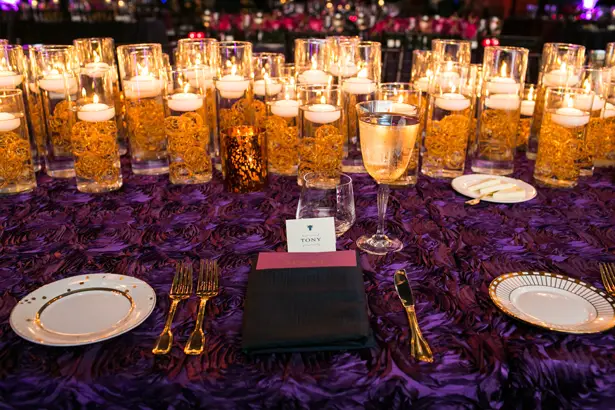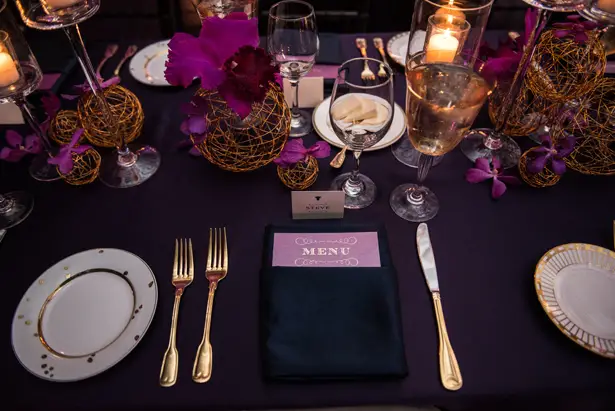 The Perfect Dress Calling Out the Perfect Name
So many times I've heard brides say their dress was calling their name.  Well, for Hayley, her dressed literally called her name!  Vera Wang's "Hayley" was not only perfectly named, but it was the ideal dress to go with such an elaborate celebration!  This incredibly lush dress incorporated soft and flowing fabrics and ruffles to match her equally illustrious affair. My personal favorite part of her look has to come with her shoes, but I'm a sucker for shoes.  Sparkling and dazzling purple pumps under such a modest and elegant dress felt like the perfect combination.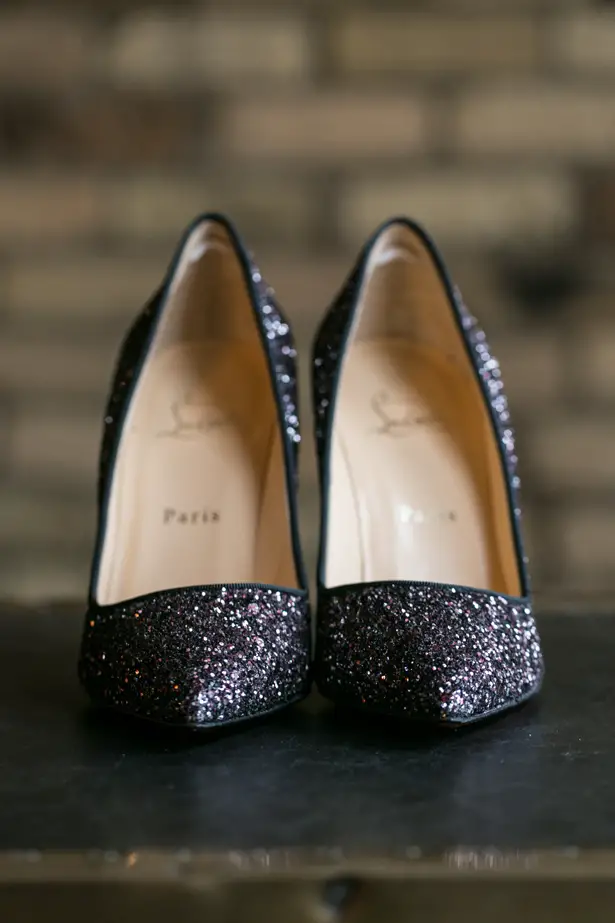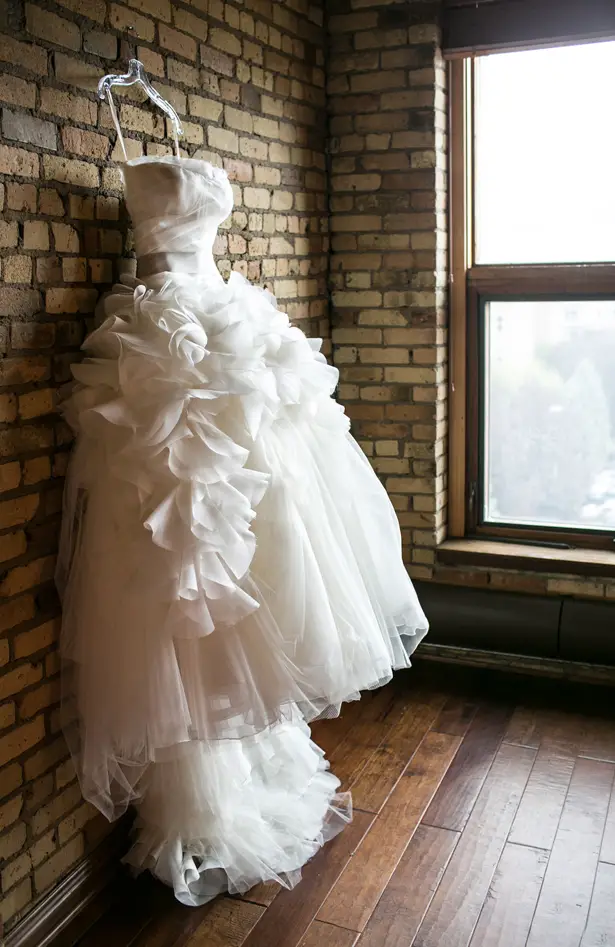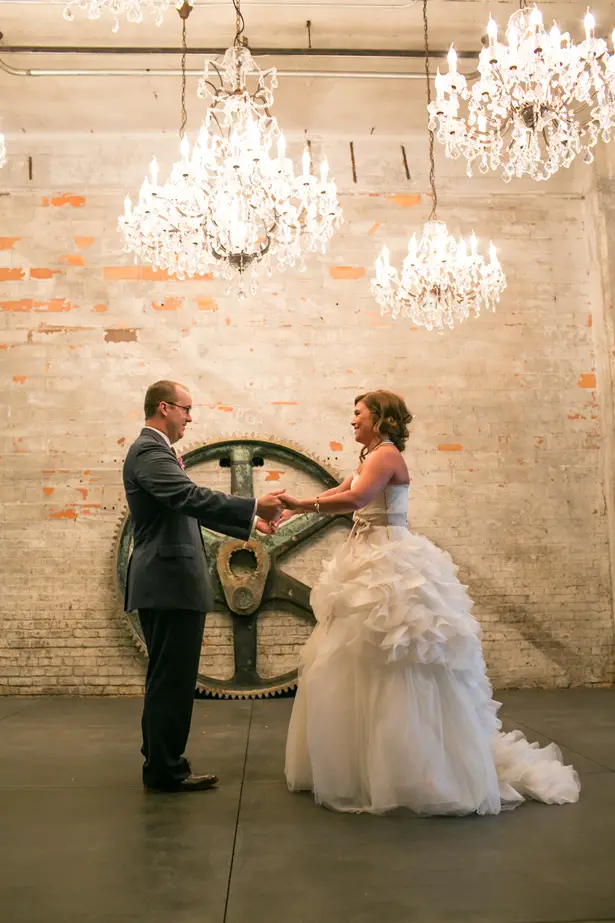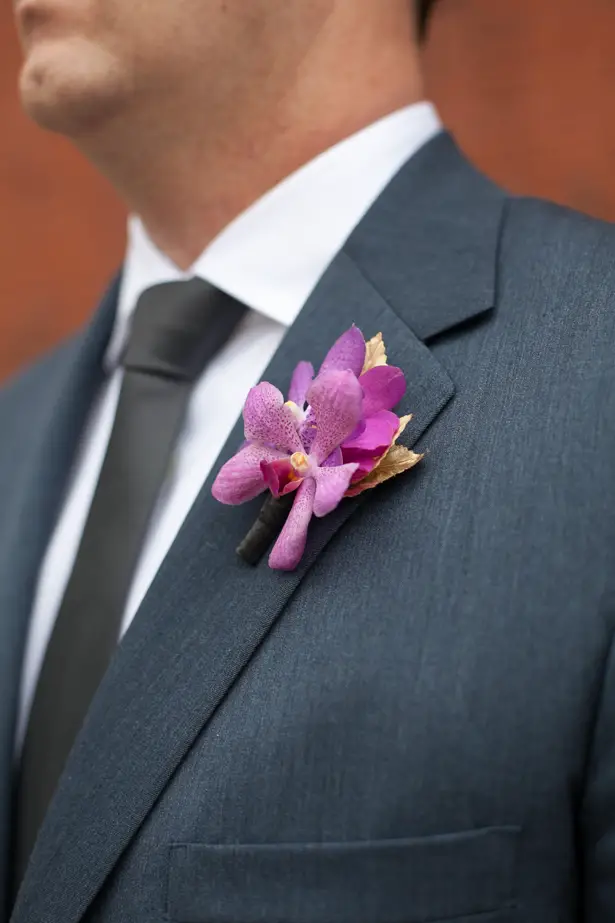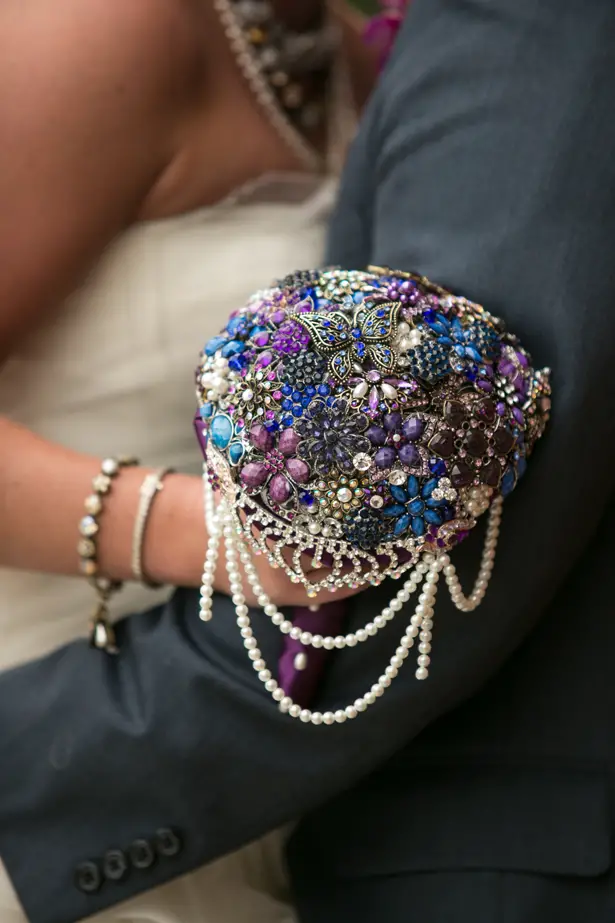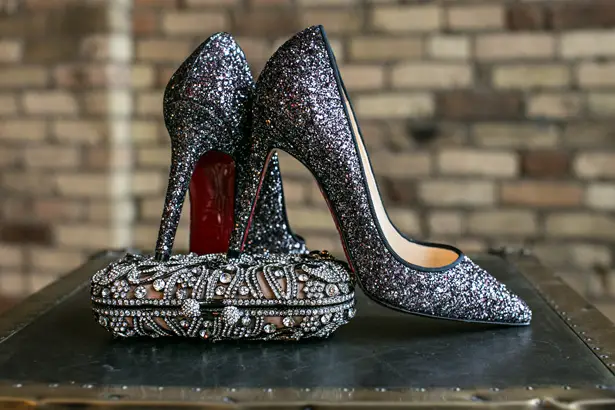 Purple Sequins for the Lovely Ladies
Can we talk about the bridesmaid dresses?  Sometimes simple and modest works, and sometimes you need ritz and sequins.  Hayley's choice to dress up her favorite ladies in exuberant purple slim-fitting dresses matched the upscale extravagance they sought to showcase.  The girls looked confident and well they should have, because they looked absolutely amazing.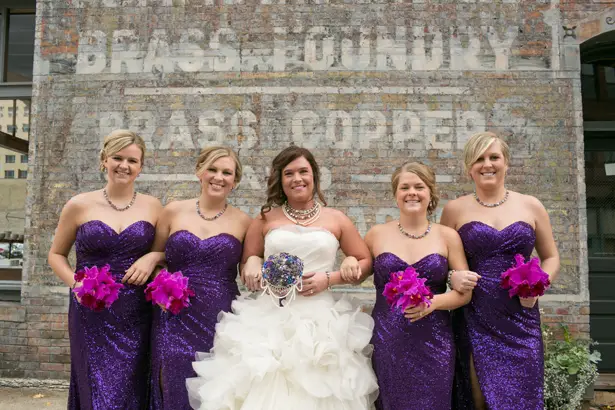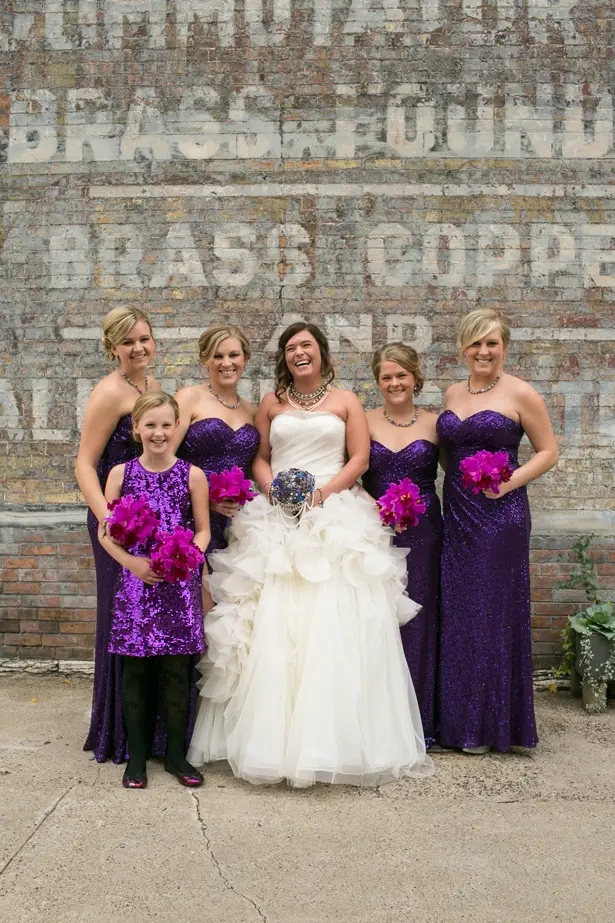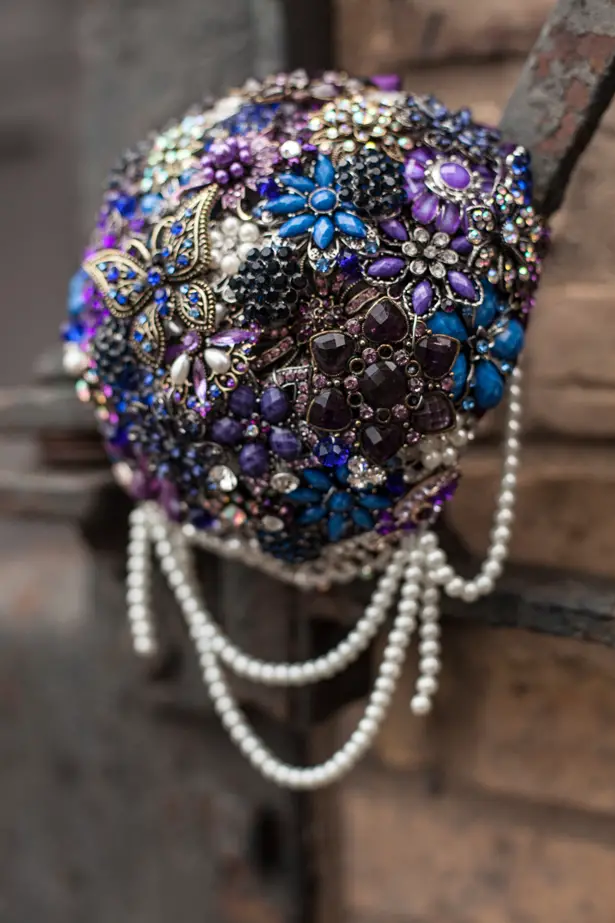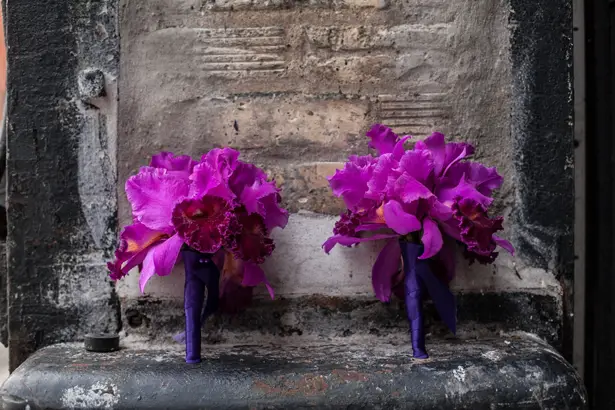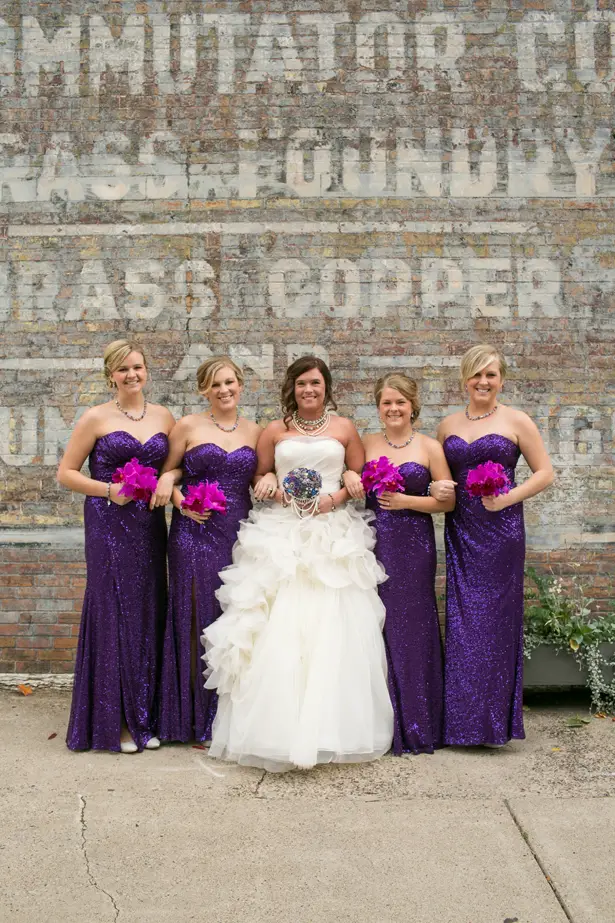 All together, this magical wedding day can be described as a purple haze of lavish and glamour.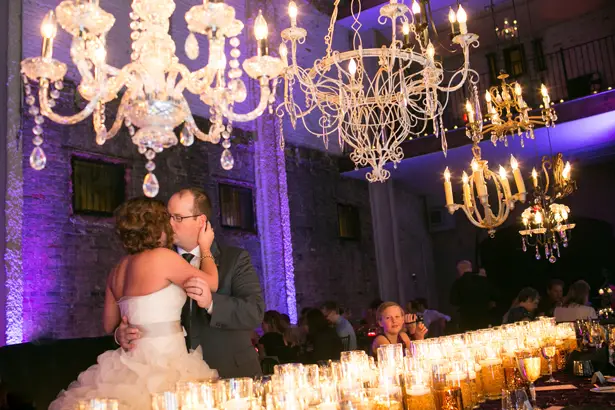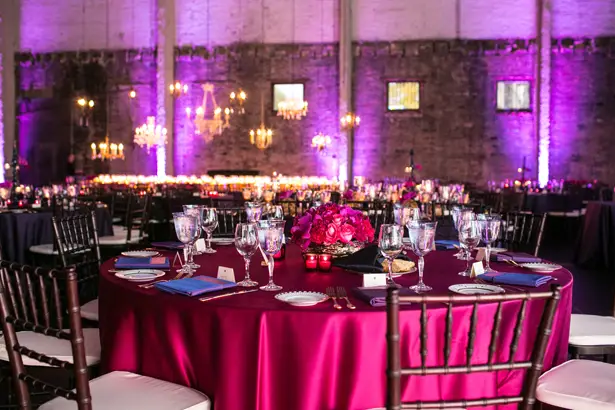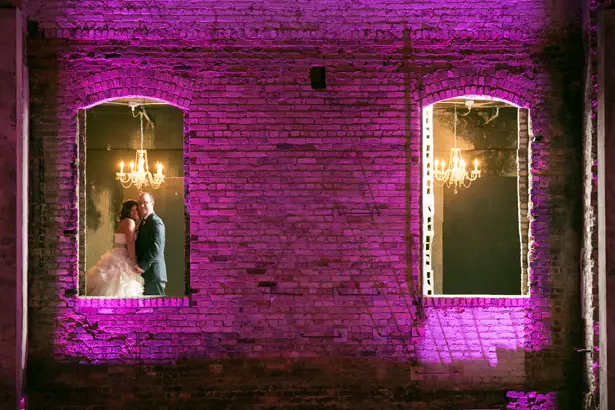 By Krista Avila
VENDORS
Photographer: Erin Johnson Photography // Shoes: Christian Louboutin // Clutch: Nordstrom // Bridesmaid Dresses: La Femme for Nordstrom// Equipment Rentals: Apres Party and Tent Rental // Reception Venue: Aria // Caterer: Create Catering // Dress Store: L'Atelier Couture// Transportation: Lorenz Bus Service//Event Planner: mi mi design // Cinema and Video: Play // Band: Synergy Wedding Band // Hair Stylist: Tres Jolie Salon // Dress Designer: Vera Wang // Submitted via Two Bright Lights