I'm not ashamed to admit that we are sort of obsessed with Appy Couple wedding websites, here at BTM. Sure, we spend an immense amount of time perusing their luxury designs (it's true), but take one look at their newest creations and you really can't blame us. They're totally chic, user friendly and oh-so-useful!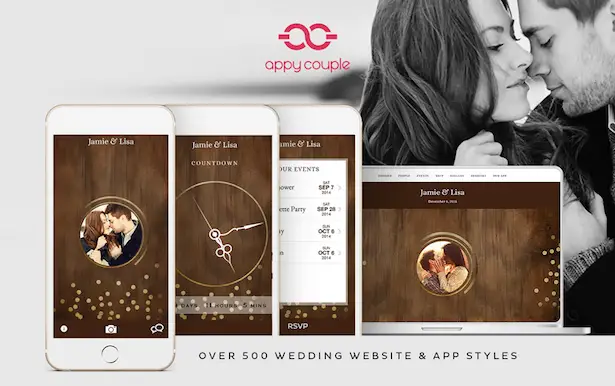 Appy Couples wedding websites take everything you need your site to be (think easy-peasy address collection and RSVP management) and wrap it all up in a look that is a total reflection of you and your wedding. Take for instance "Forrest Sparkle" (picture above) – a super cute design that is the epitome of rustic glamour. Featuring a dark wood background with sparkly gold details, this design is perfect for a sophisticated barn wedding. Don't believe me? Take a look at the following moodboard + bridal look and get inspired to create your very own rustic-chic affair.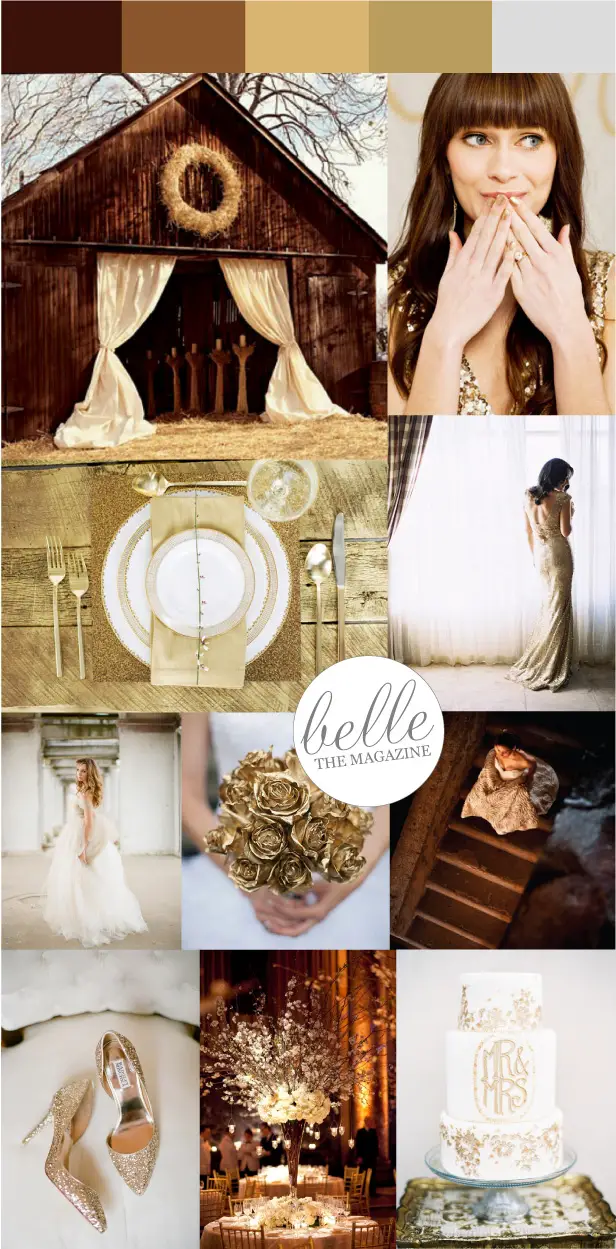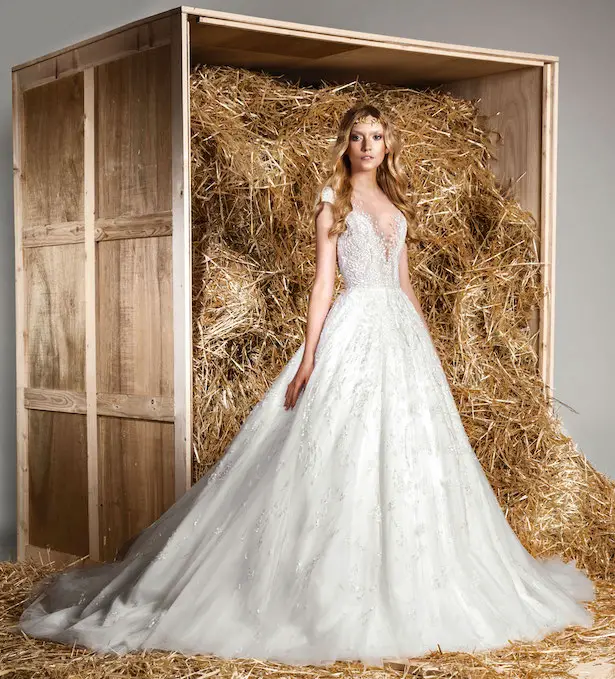 Ready to join the Appy Couple fan club? Head on over to their website to get started and don't forget to use the code BELLE15 and get 15% off. Or soak in even more inspiration on our Confetti Sparkle and Aqua Marble boards.
Credits ~ Place setting and Bride on gold nail polish: Brooke Boling Photography, Event Designer + via Jessica Sloane // Bouquet: Sarah Bray Photography via Bridal Guide // Bride by the window: Feather & Stone Photography, dress by Zahabit Tshuba via Belle and Chic // Bride on ball gown: photo and dress by Alea Lovely Fine Art Photographer, via Belle The Magazine // Cake: Marissa Lambert Photography via Elizabeth Anne Designs // Wedding Dress: Zuhair Murad
This post has been sponsored by Appy Couple, but concerns our own opinion. Thank you for supporting our partners.