Appy Couple Stylish Wedding Websites & Apps + Discount
You're engaged! Congratulations! Now you're about to enter the wonderful world of wedding planning. It's a journey that's simultaneously exciting and exhausting, yet ultimately so rewarding. But, what if I tell you that there is a way to manage every aspect of your wedding from one place? Well… meet Appy Couple. The providers of the most magical and stylish wedding websites that practically build themselves and come with an interactive matching app.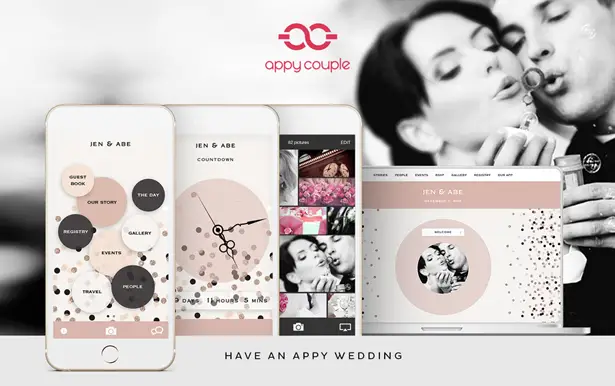 Today our friends are Appy Couple are giving us an exclusive look at one of their newest (and prettiest) designs. Named "Confetti", this sophisticated design showcases a palette of classic black + white with romantic splashes of blush plus chic touches of gold…. You know me, give me glamour and romance and you have me swooning. So, it comes at no surprise that "Confetti" is one of my favorite designs from their website. I had imagined how the perfect nuptials to match this wedding theme from Appy Couple would look like and I selected the ideal details to accomplish the look below.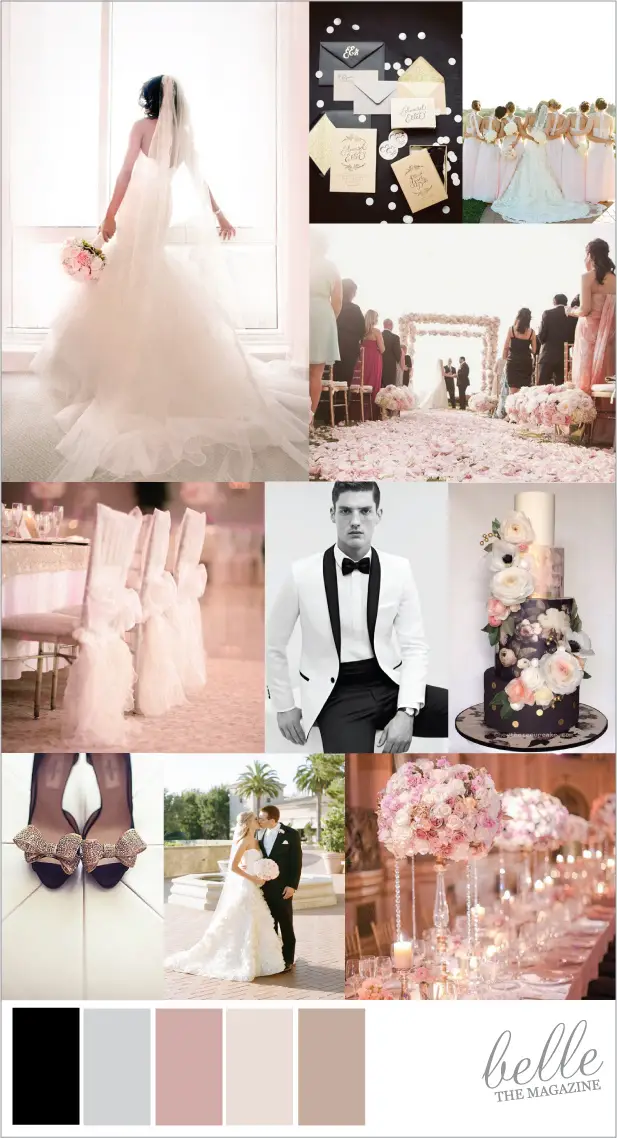 Come back next week to discover another of Appy Couple's new designs. Or if you are ready to set-up your Appy Couple account use code BELLE15 and get 15% off your order. To get started, go to appycouple.com and choose "Confetti" or any other of their fabulous designs.
---
Credits~ Bride + Chairs: Lash To Lens via BTM // Stationery: BerinMade and Ed Osborn Photography via SMP // Bridal Party + Couple: Marisa Holmes Photography via Brides // Ceremony: : Jana Williams Photography and White Lilac via BTM // Cake: Hey There Cupcakes // Shoes: Valentino and Amelia Lyon Photography via Project Wedding // Tablescape: Jana Williams Photography
---
This post has been sponsored by Appy Couple, but concerns our own opinion. Thank you for supporting our partners.