Gorgeous Beachfront Wedding Receptions
Your fabulous destination wedding ceremony deserves an equally fabulous reception. And today we are bringing you some steal-worthy wedding receptions to get you inspired to throw a fab beachfront bash of your own. Yep, we are suggesting you come together with family and friends on the shore and celebrate your love. I know what you are thinking… sand on my shoes on my wedding day, no thank you! And you are right, it sounds a little unsophisticated… but is not! Head over to Pinterest and see the roundup of gorgeous beachfront wedding receptions we have for you - I promise that after looking at these stunning parties you will totally change your mind. And who knows, you may even discover that a white sandy beach and the sound of the waves may just be the perfect setup for your dream wedding celebration.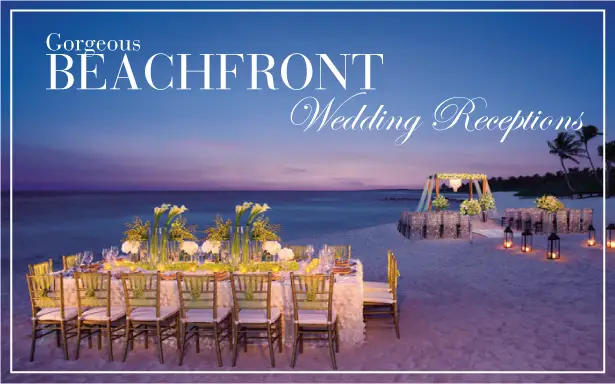 And while on Pinterest, explore our Destination Wedding and Honeymoon dedicated board where we have shared fabulous ideas to celebrate the two of you abroad thanks to our friends at Apple Vacations.