Finding the dress of your dreams can be as daunting an experience as it is exciting for any bride. However, if you're a curvy bride in a sea of sample-size-eight gowns, it can sometimes feel downright impossible. But fear not, friend! Today we are bringing you the perfect solution to this problem… Meet Casablanca Bridal's made-to-measure gowns!
Casablanca Bridal provides the perfect fit for brides-to-be of all shapes and sizes right from the beginning. When you go to your bridal salon appointment and order your dream Casablanca gown, your stylist will take your measurements at the time of purchase. The measurements will be sent to the Casablanca design team, and your wedding dress will be created uniquely for your shape!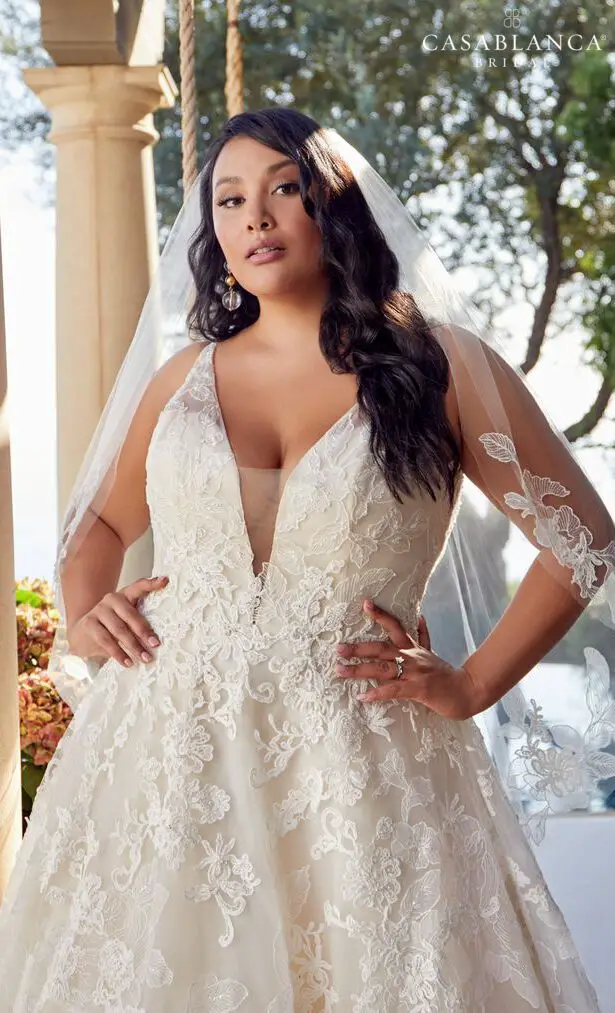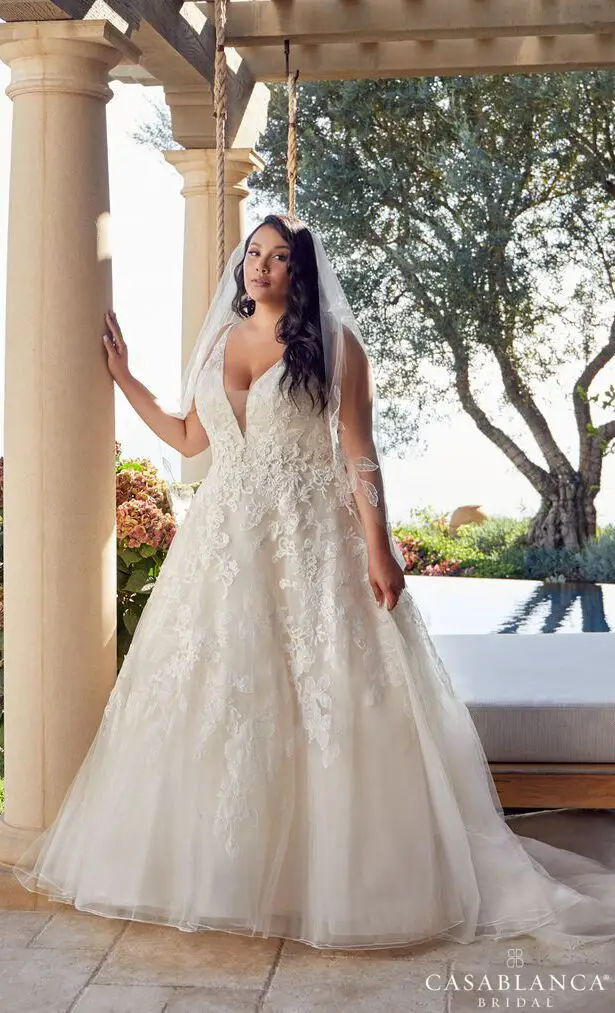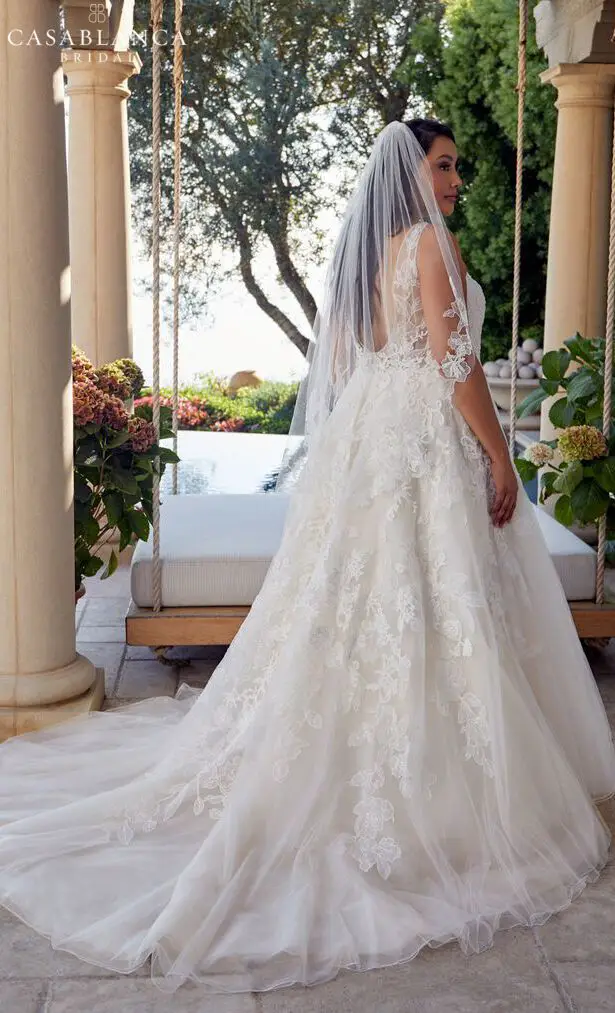 Why do we love the Made-to-Measure features
Save money on alterations. Your Casablanca gown will come as close to a perfect fit as possible. This eliminates the need for major alterations that could be necessary with other bridal brands.
Trendy styles for any body type. No matter your body shape or type, Casablanca will create your dream dress in any of their super trendy styles. Every single Casablanca Bridal gown can be made to fit anyone.
Wear one of a kind gown. Casablanca takes great pride in the fact that they don't mass-produce their bridal gowns. Each gown is unique from the hand beaded designs & exquisite laces to the fit and customization for every bride's specific needs.
Once you fall in love with Casablanca made-to-measure gowns, you'll probably want to try them on! Visit their site to find an authorized retailer near you and make an appointment to try on the new Spring 2020 collection! Casablanca styles allow you to look feminine and soft on your wedding day while feeling bold and empowered by your own unique glow.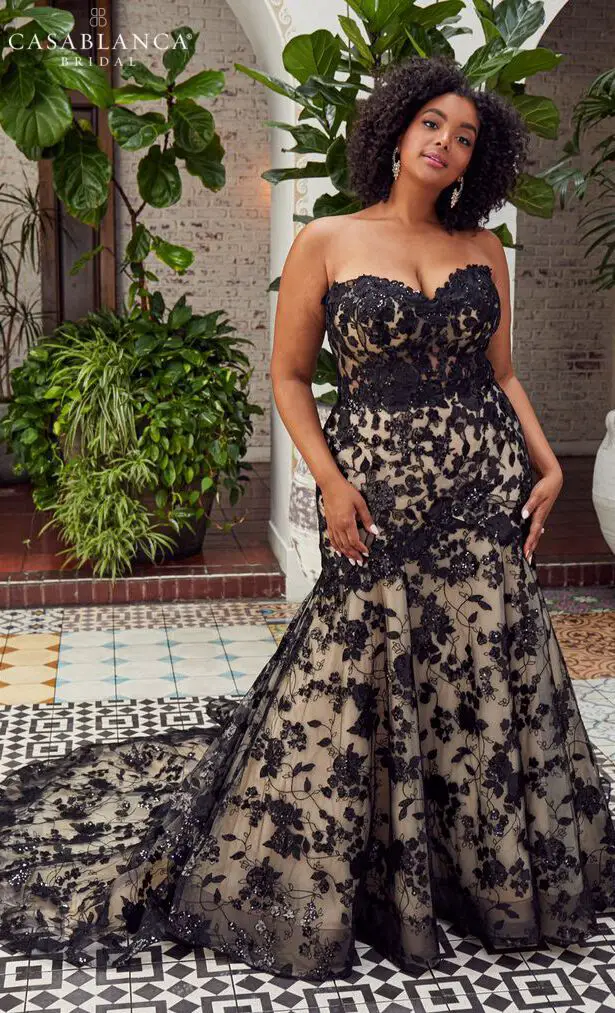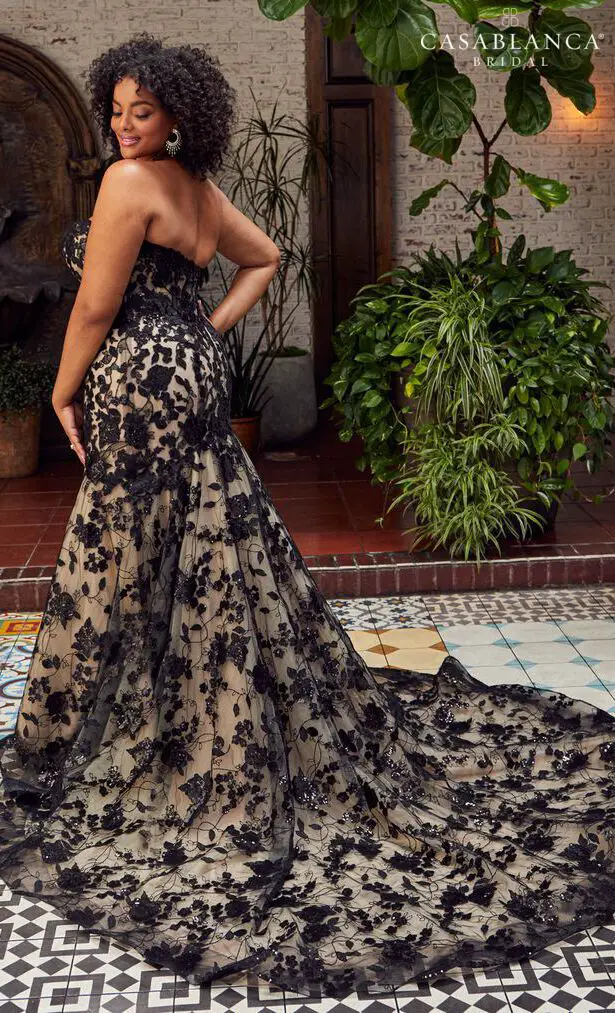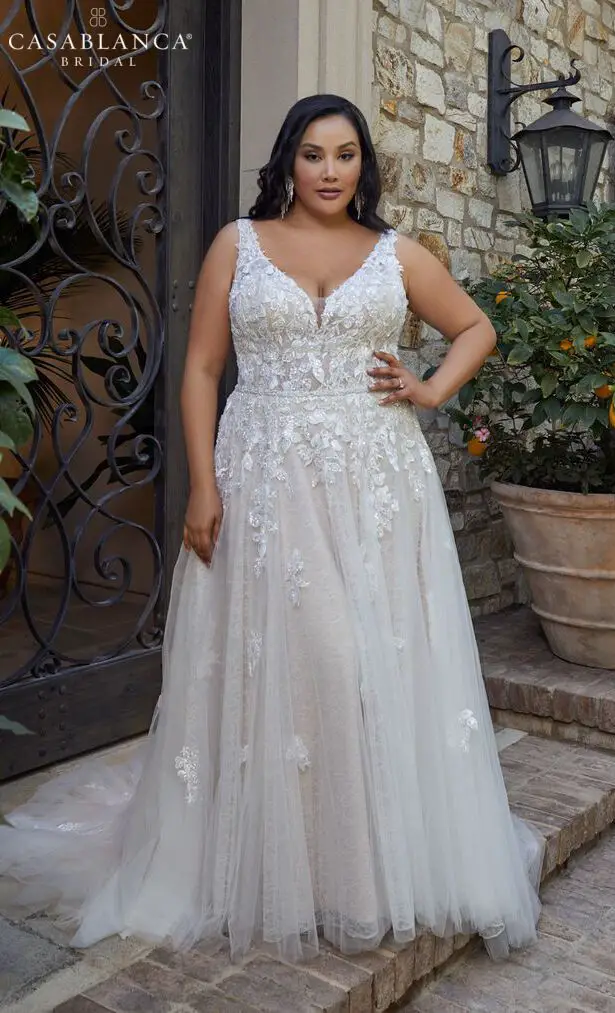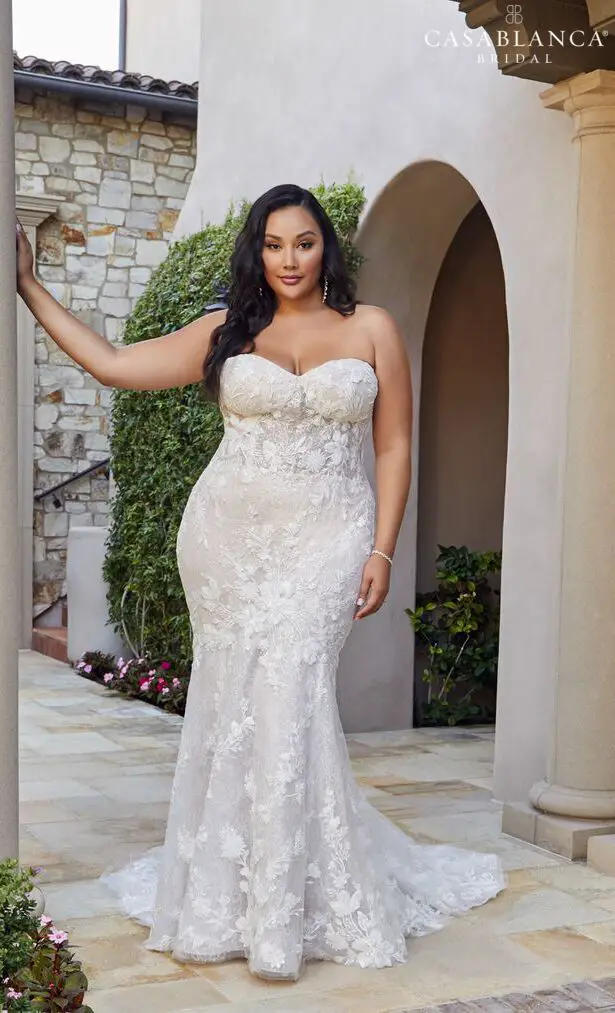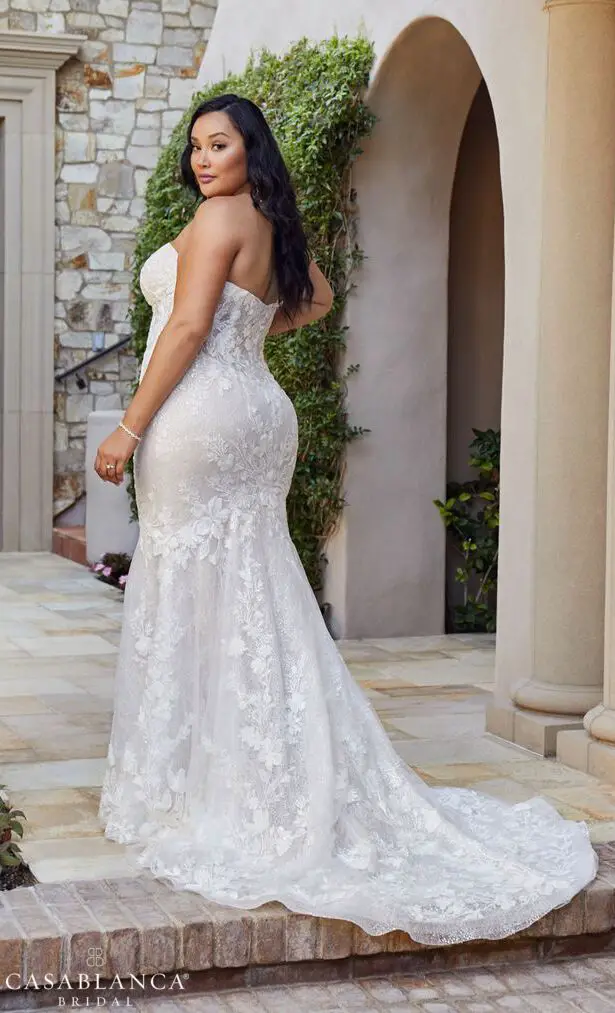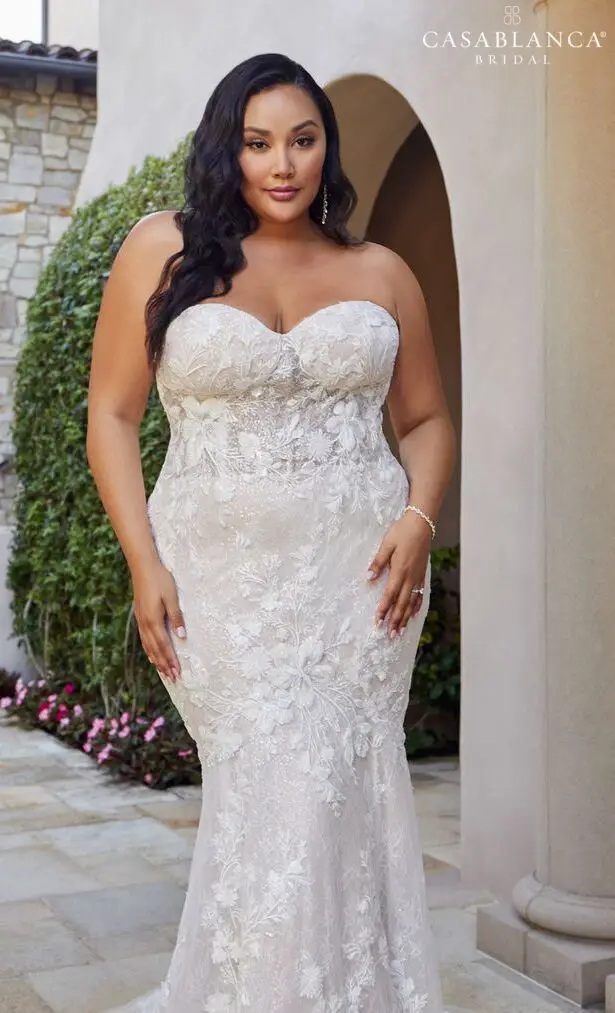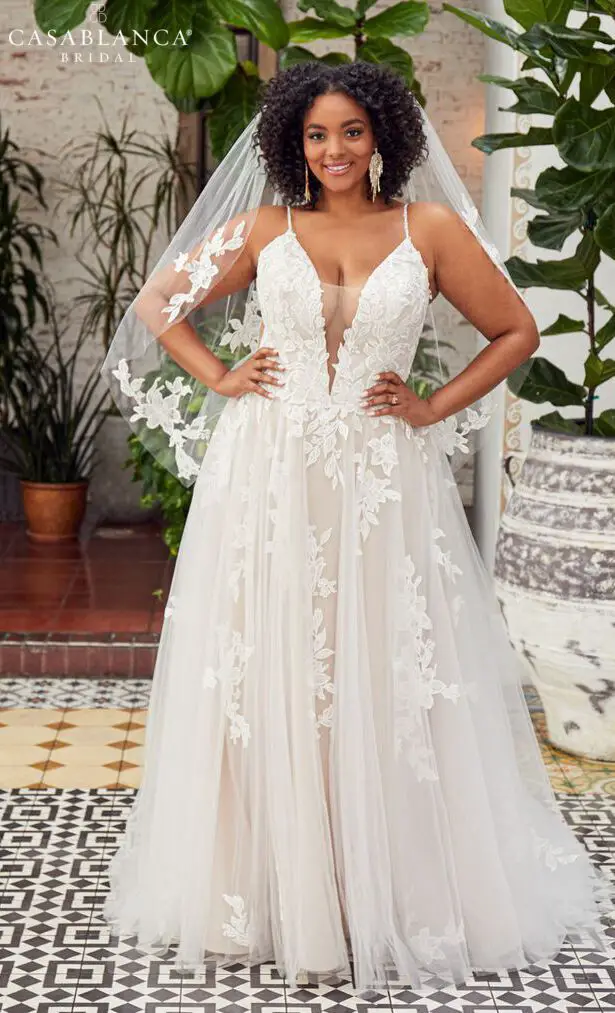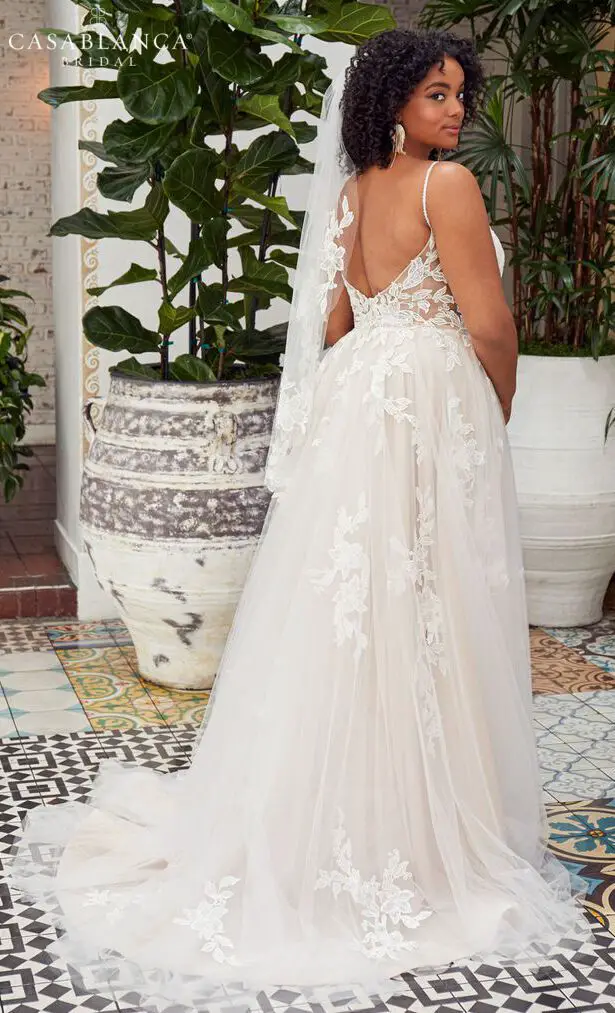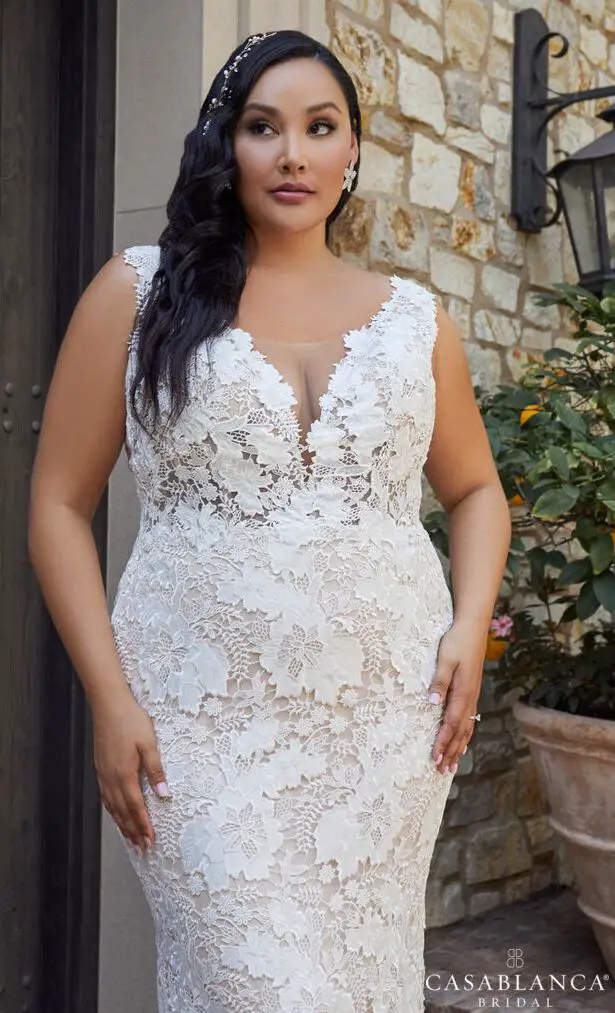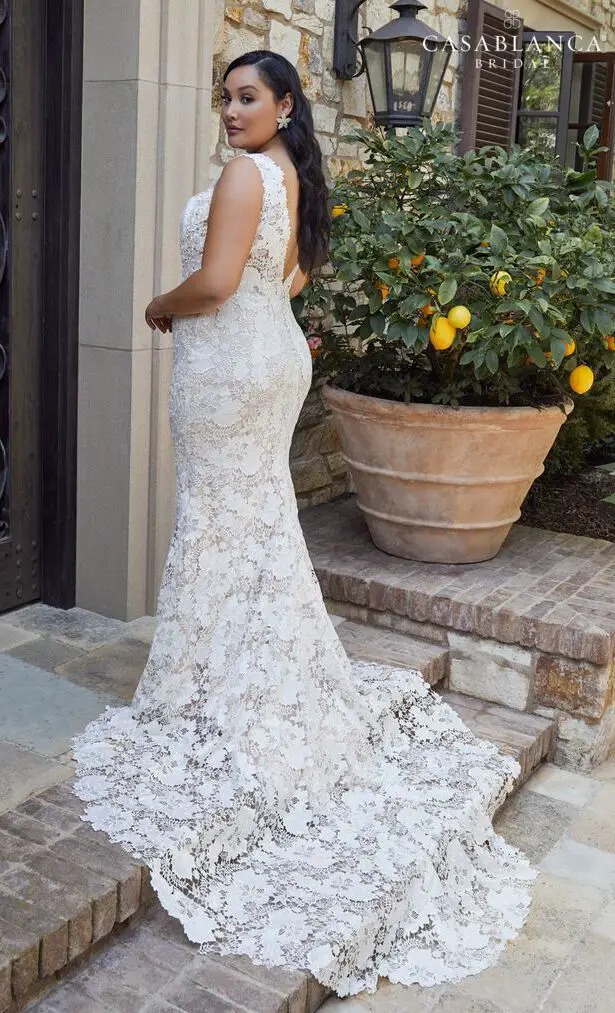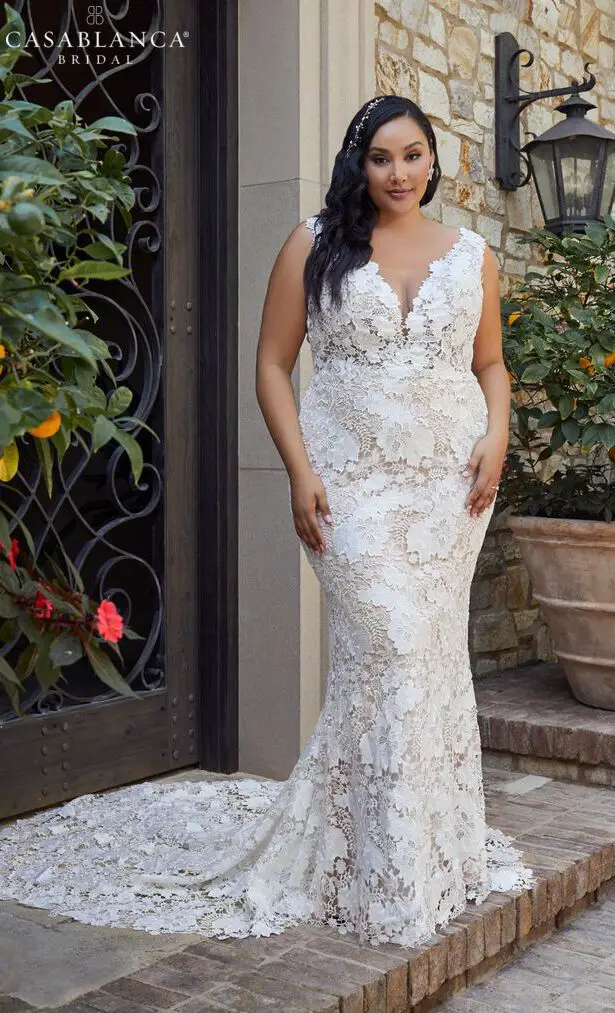 And now that you know what makes Casablanca Bridal wedding dresses so special, don't forget to find a retailer near you and book your appointment to see these beauties in person!
This post has been sponsored by Casablanca Bridal but concerns our own opinion. Thank you for supporting our partners.