It's Southwest like you've never seen before. Romantic + soft meets wild-west architecture! Starting with the charming old-west town of Mesilla, New Mexico, which was once home of western legend Billy the Kid and looks much the same as it did one hundred years ago; and ending with gorgeous dresses from Allure Bridals and Madison James, which offers everything you want for modern bridal inspo! We're talking about pastel adobe buildings and major stylish inspo to find your dream (and your maids) wedding day look. You're going to want to keep reading for all the rest…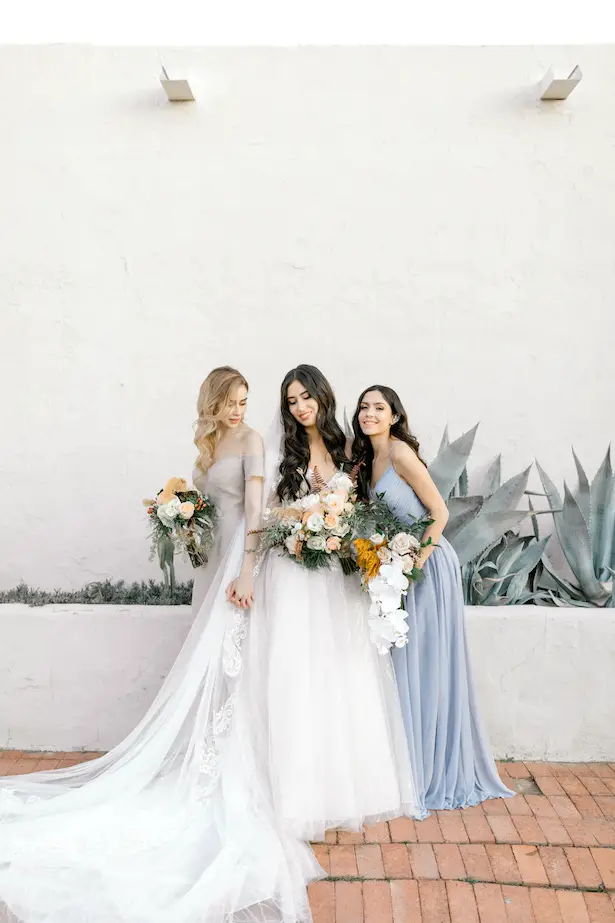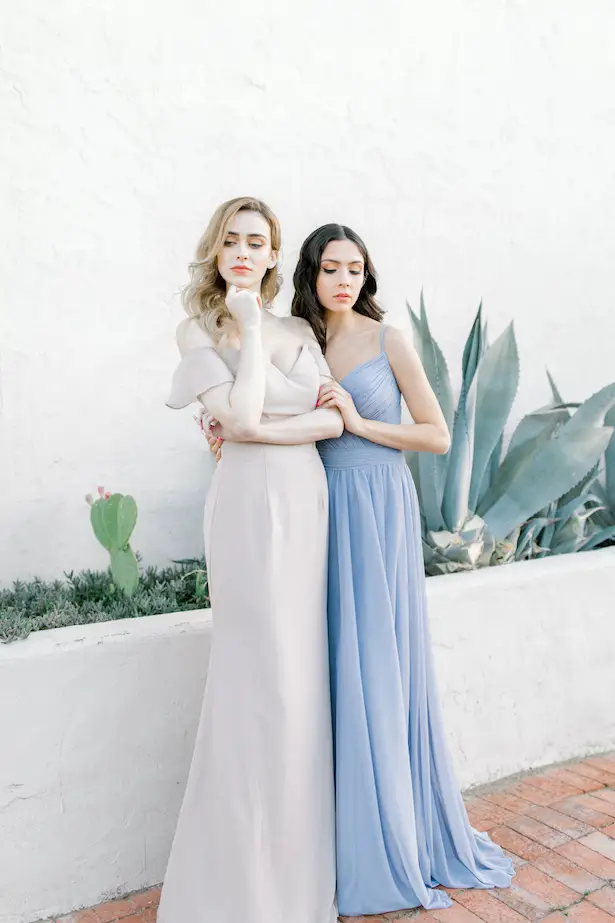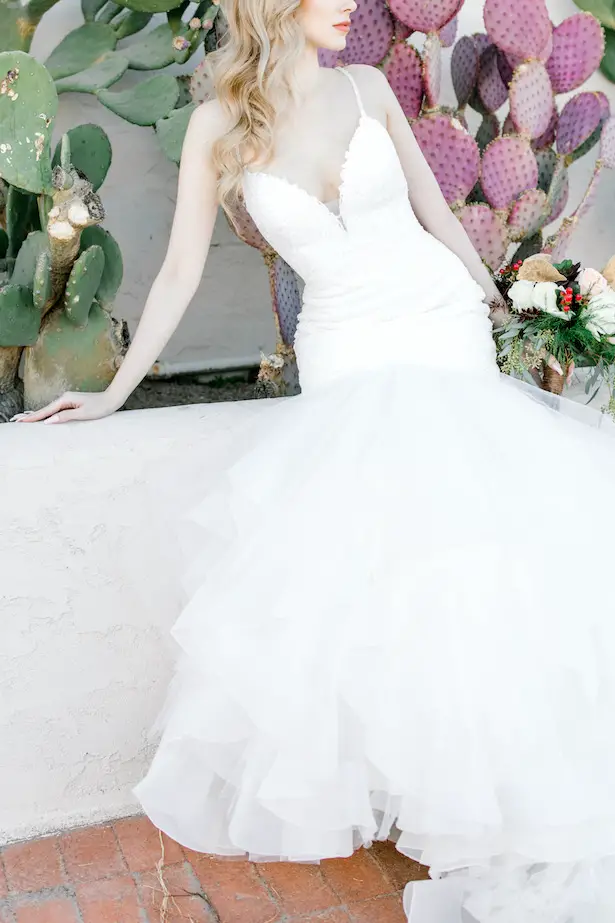 Country has finally met Romantic Thanks to Allure Bridals
For this particular day, our brides (and bridesmaids) were wearing Allure Bridals from head to toe thanks to our friends at Ella Blu! Lucky for us, Jessica from Sparrow and Gold Photography was there to capture it all and Tiffany Hudson FIlms created a video that is as stunning as the dresses themselves.
With design and styling by yours truly, MUA by Presley Ortiz, and flowers by Kern Place Florist, make no mistake about it — this shoot was a total dream! Get ready to be inspired in a major way and read on for some useful tips to find your perfect bridal look.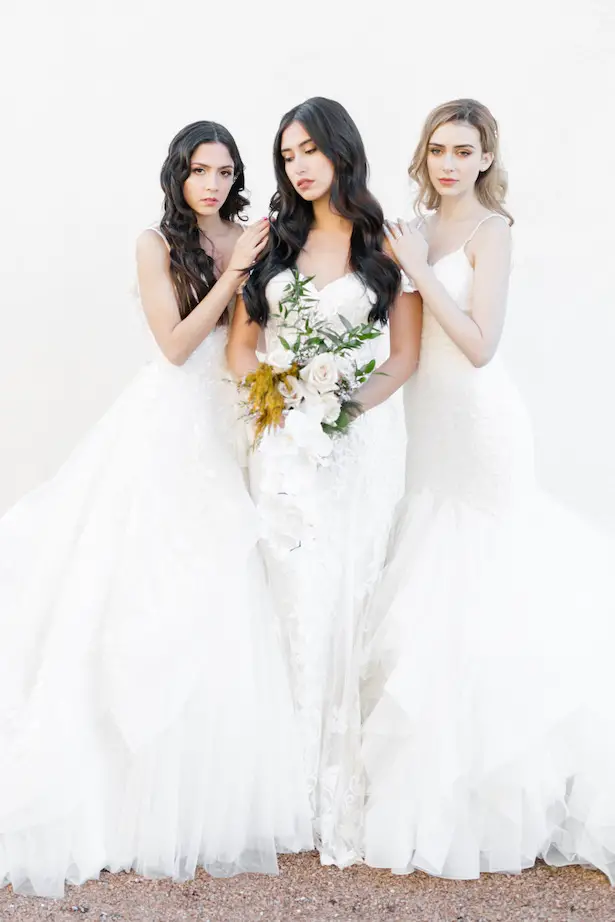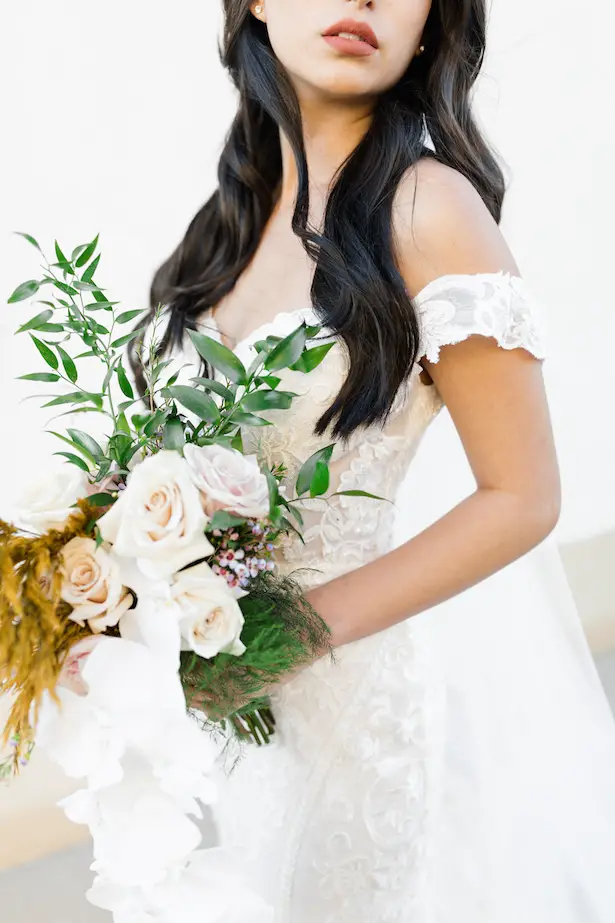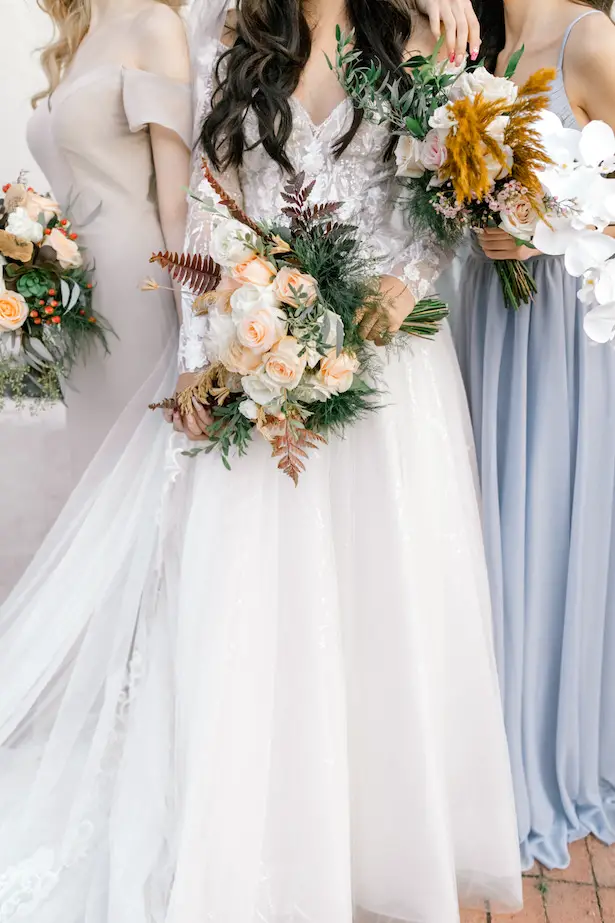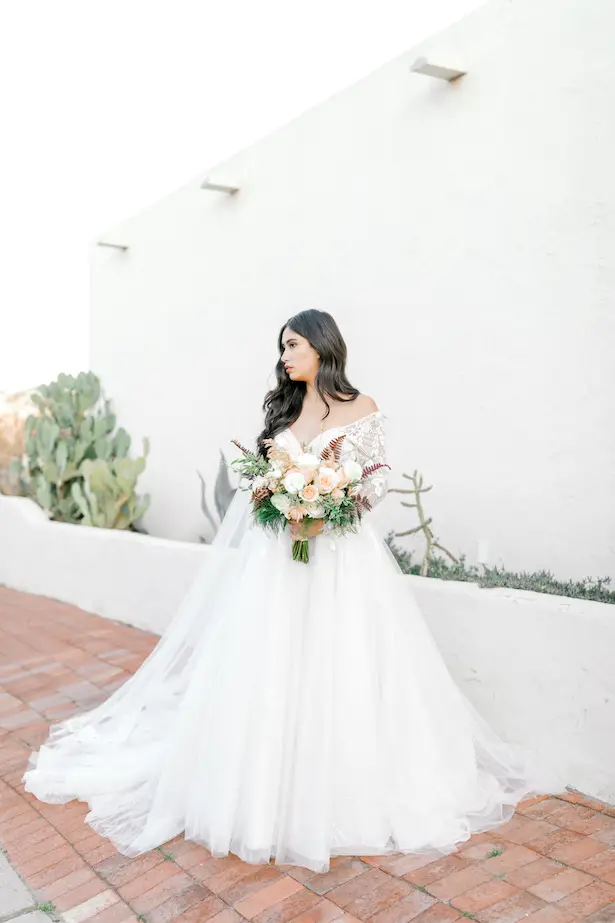 1. Know Your Wedding Theme Beforehand
Before you start dress shopping, decide whether you want a casual garden-party-themed wedding or a formal, romantic affair. Always keep the venue and theme in mind as you browse gowns, because the last thing you want is for your dress to clash with your overall wedding style.
Choosing three specific words to describe your vibe can help narrow down your dress selections. Whether you want to feel classic, vintage, and comfortable, like Style 9704; or romantic, glamorous, and beautiful, like Style 9721; go into wedding dress shopping with a clear vision of how you want to look on the big day.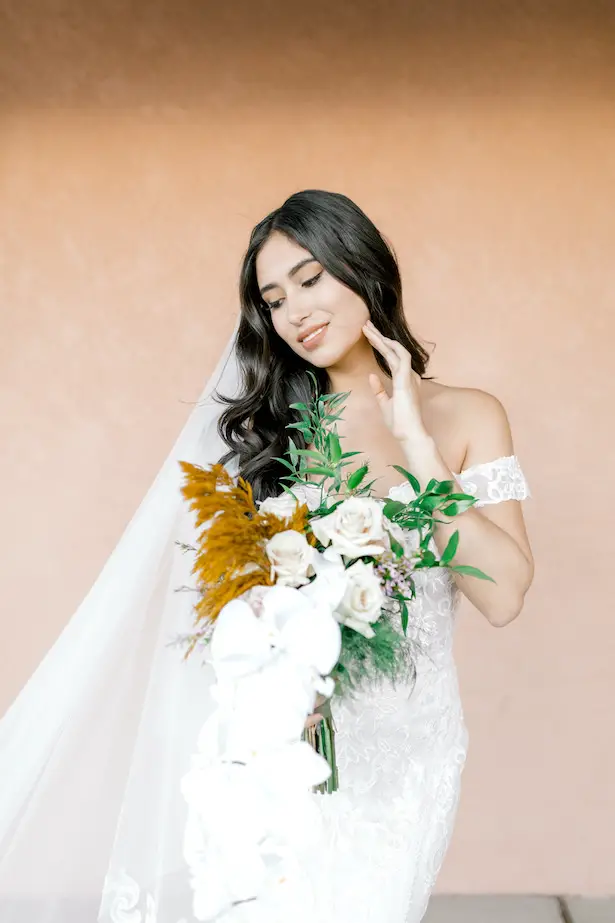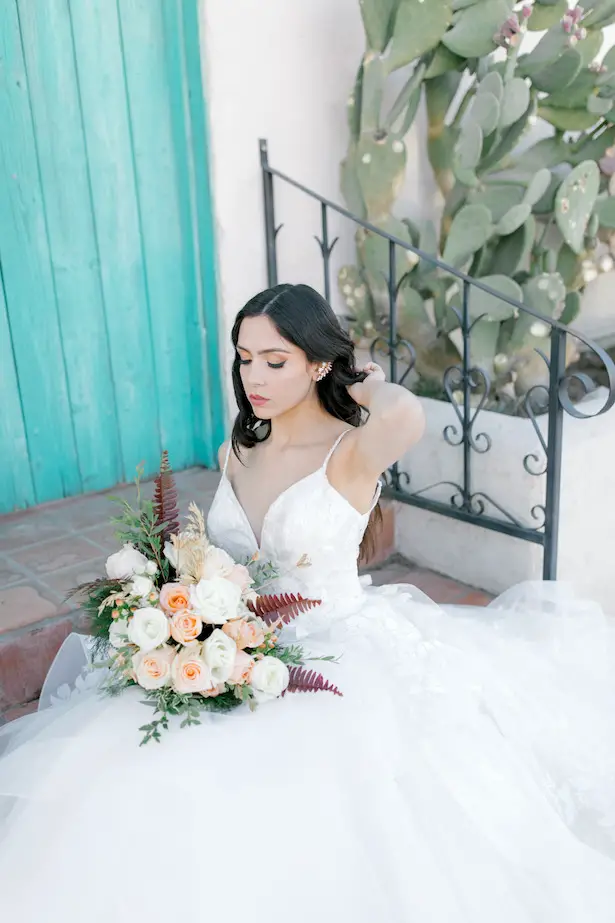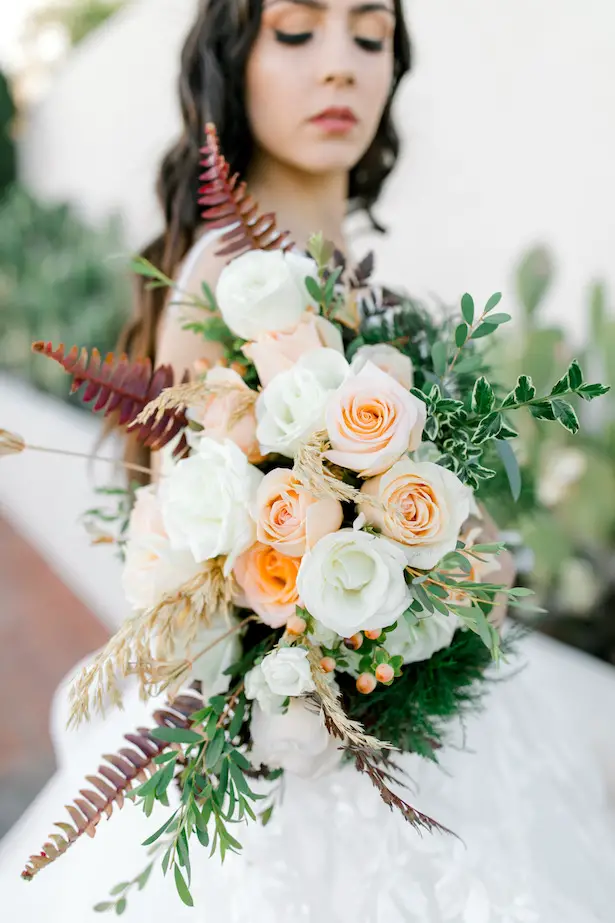 Thankfully Allure Bridals has a family of brands with a line for each type of bride and every wedding theme. From Wilderly Bride, for the free-spirit boho bride, to Allure Couture with dresses fitted for a luxe wedding.
2. Do Research to Find What You Like, but Keep an Open Mind
Rip pages out of magazines, click through your favorite wedding blogs, explore on Pinterest, and check out what celebrity brides are wearing to compile a visual file of your favorite dresses. Then look for a connecting theme—are they all very embellished, lacy, or voluminous? Do they all have open backs? Find a couple commonalities of styles you like and bring your ideas to your first appointment.
But keep in mind that many bridal consultants will tell you that they constantly see women come in with a set ideas of what they want for a gown, then try it on and don't actually love it—and instead, fall for something completely different they'd never considered. Keep an open mind while wedding dress shopping. You may find your dream dress that you didn't know would be your dream dress.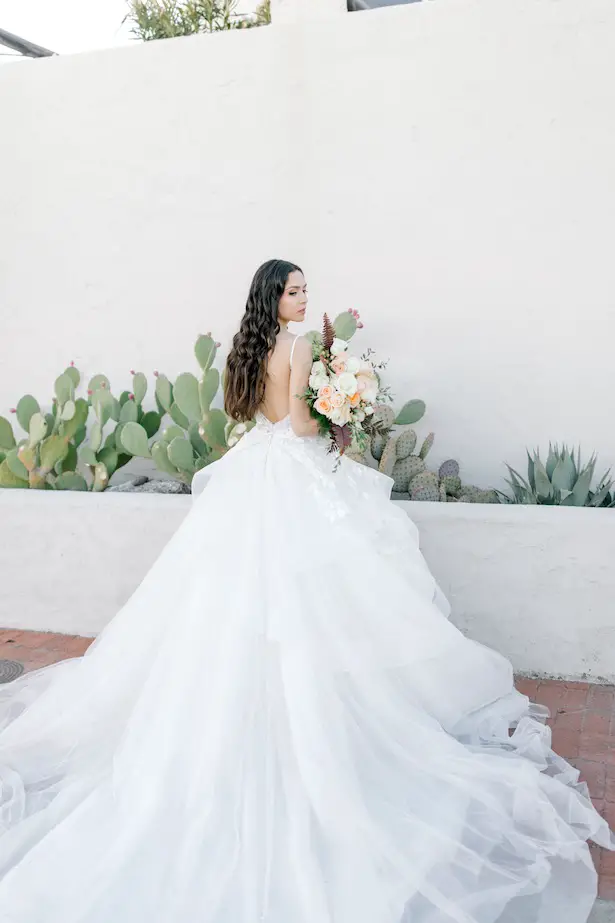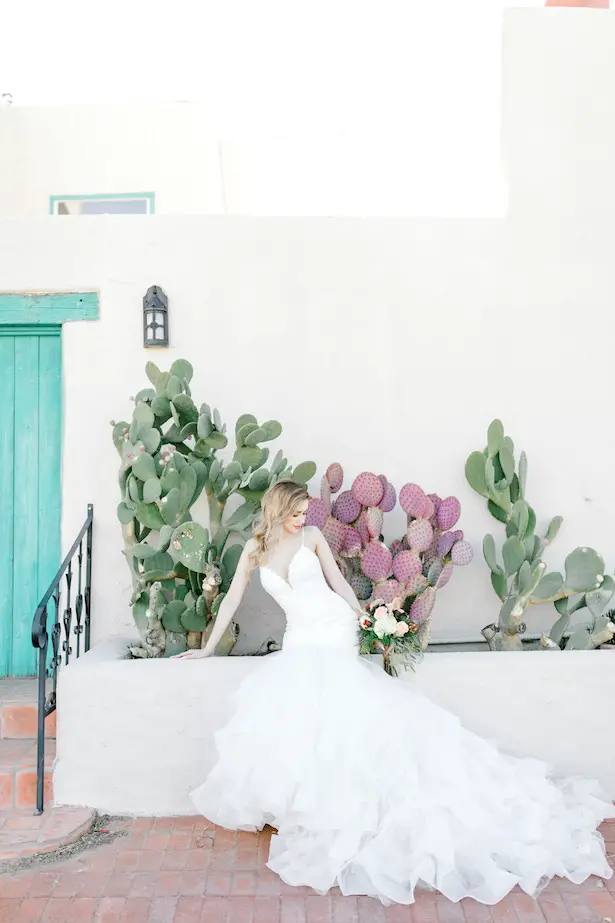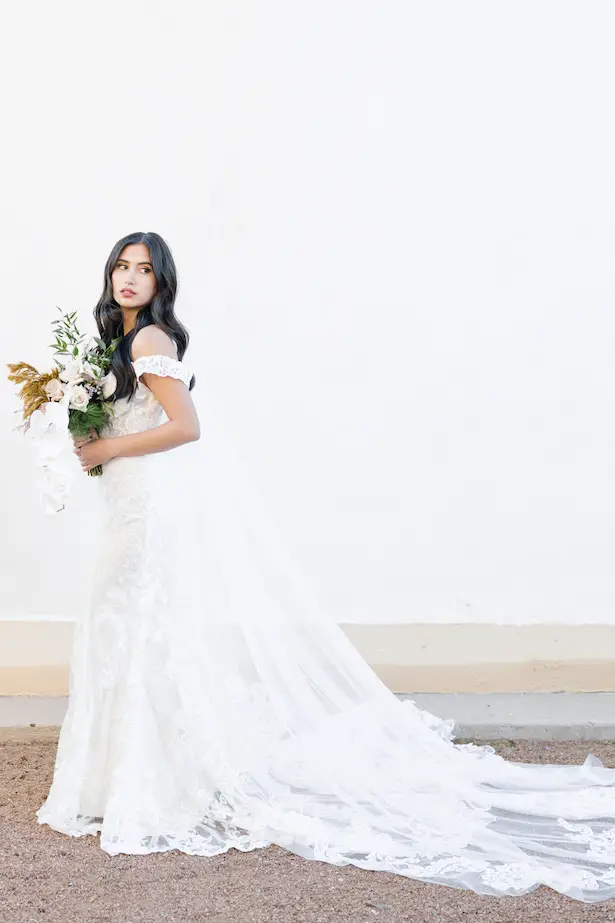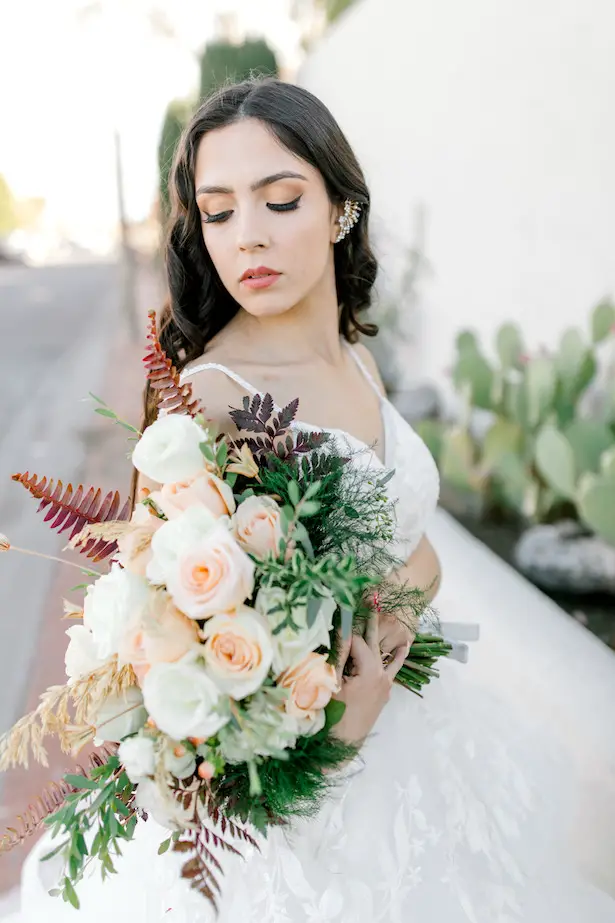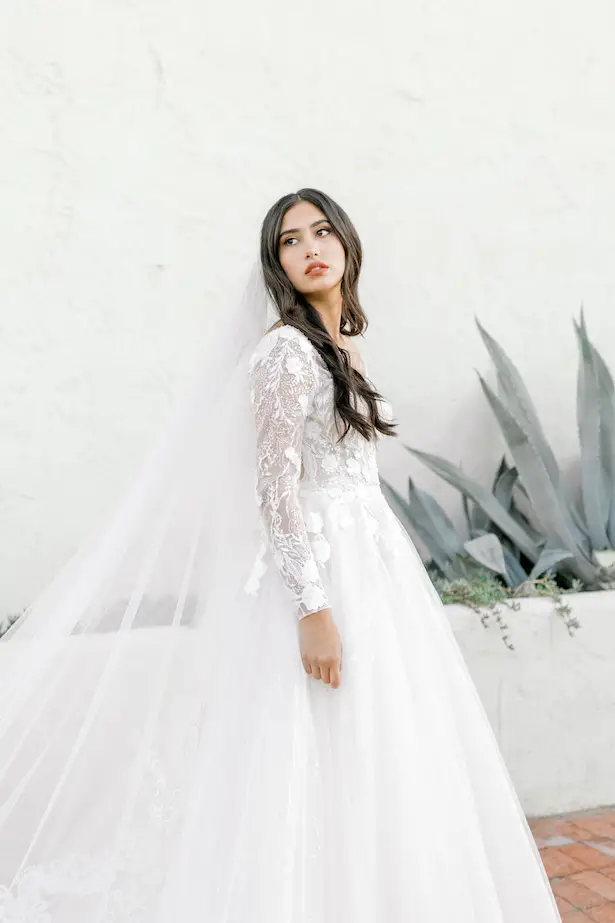 3. Pick Your Silhouette
Your ideal gown's shape is partly based on the style you like, the venue, and mood of your wedding, and also what flatters your body most. A sheath gown like style 9704 is both contemporary and traditional and works on many body types, whereas a simple fitted is best on tall, willowy brides. A voluminous ball gown like Style 9721 adds drama, but can overwhelm a petite frame. Mermaid designs such as Style 9714 show off curves like your favorite pencil skirt.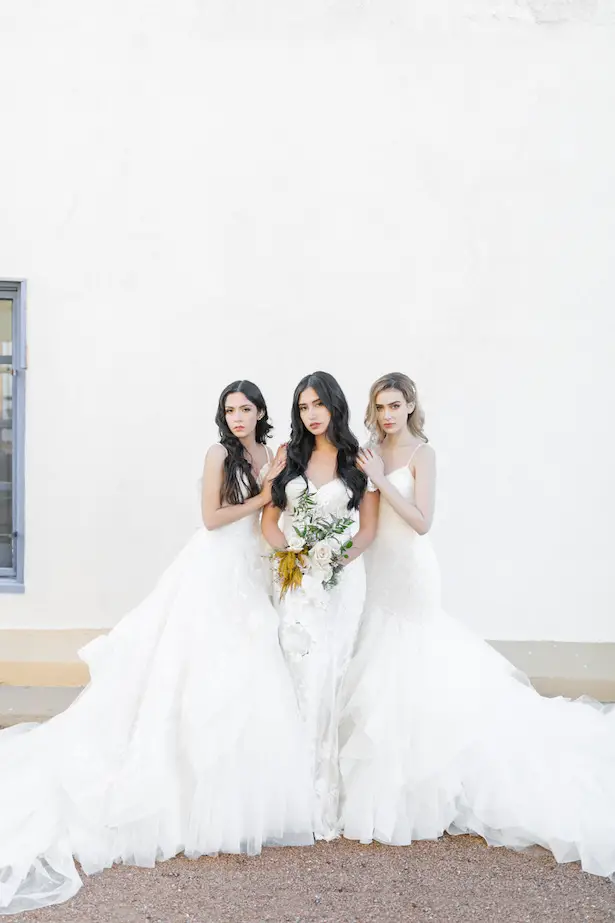 SHEATH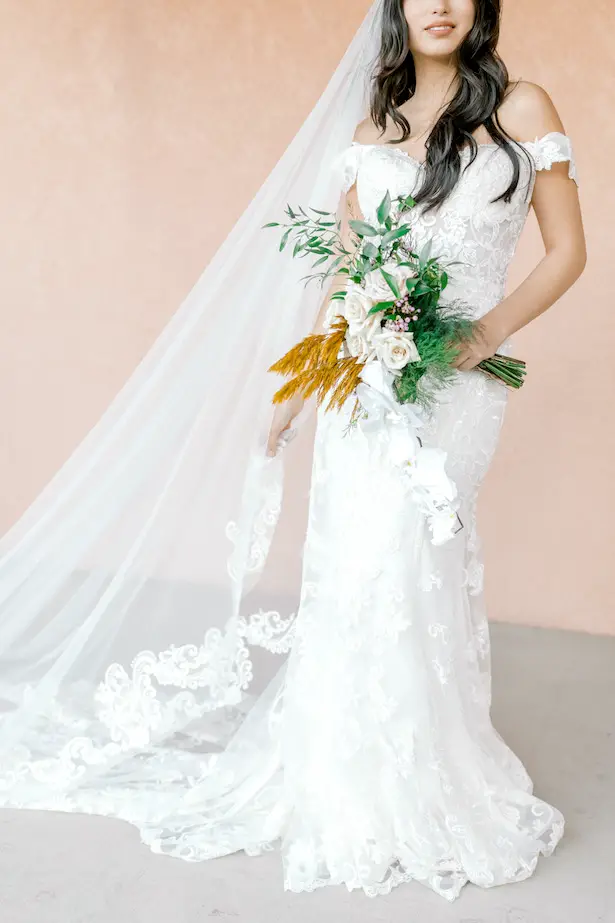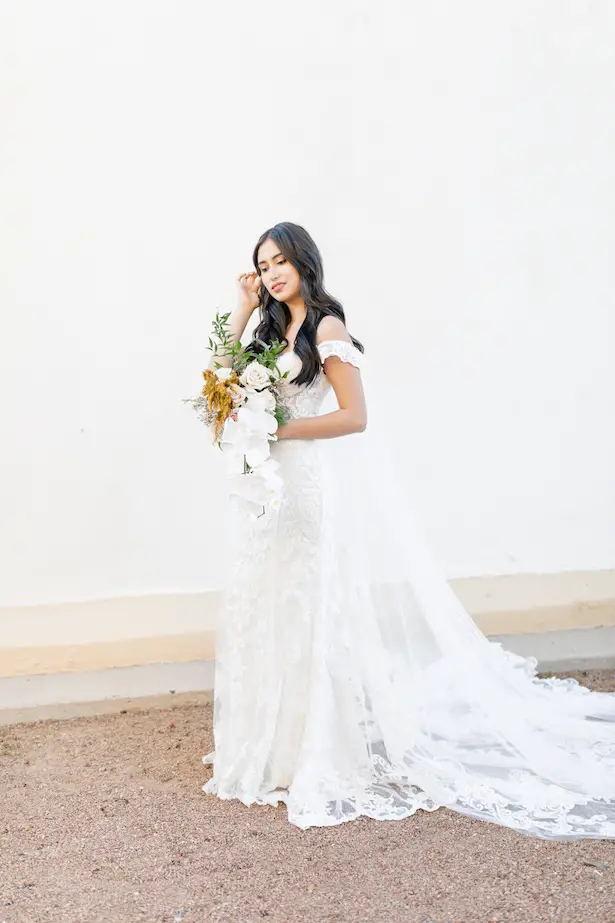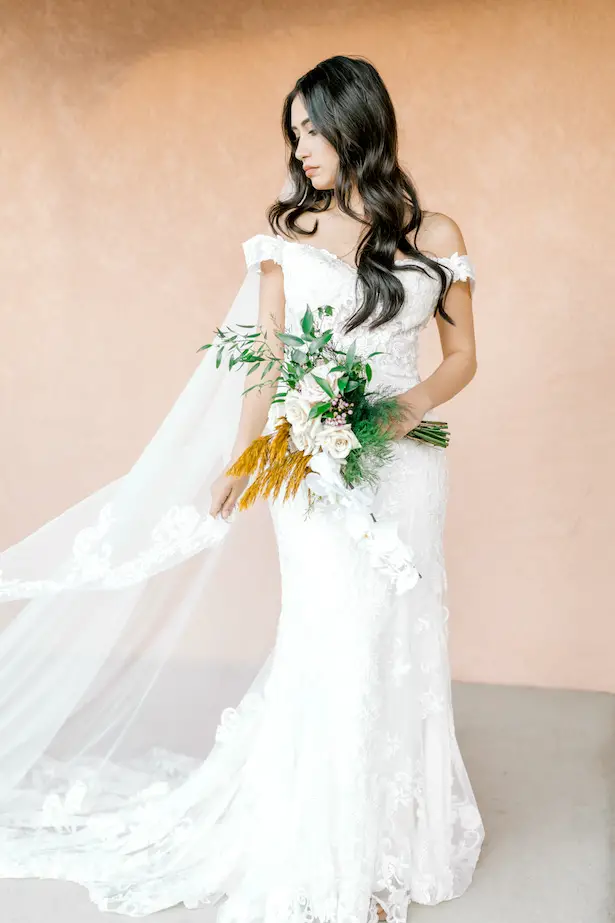 BALL GOWN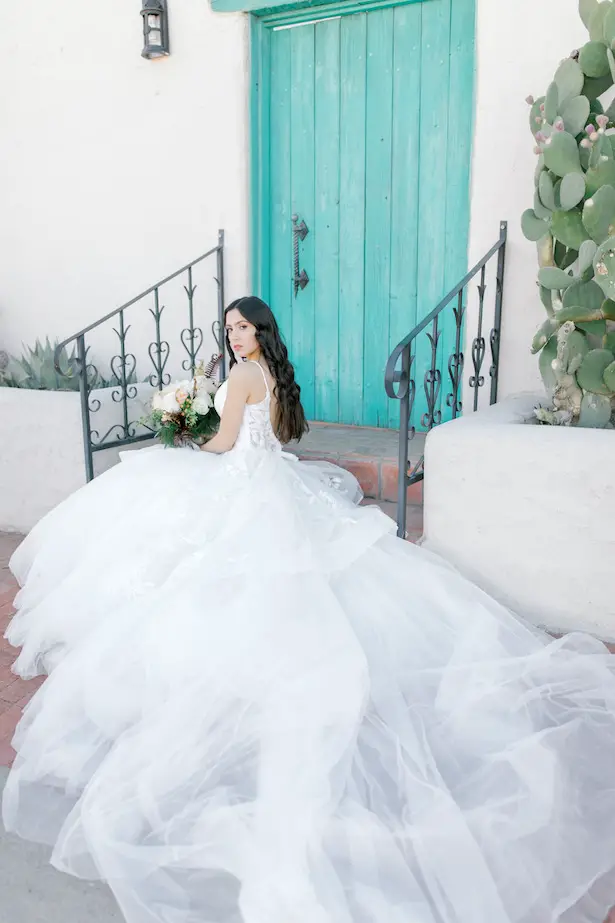 MERMAID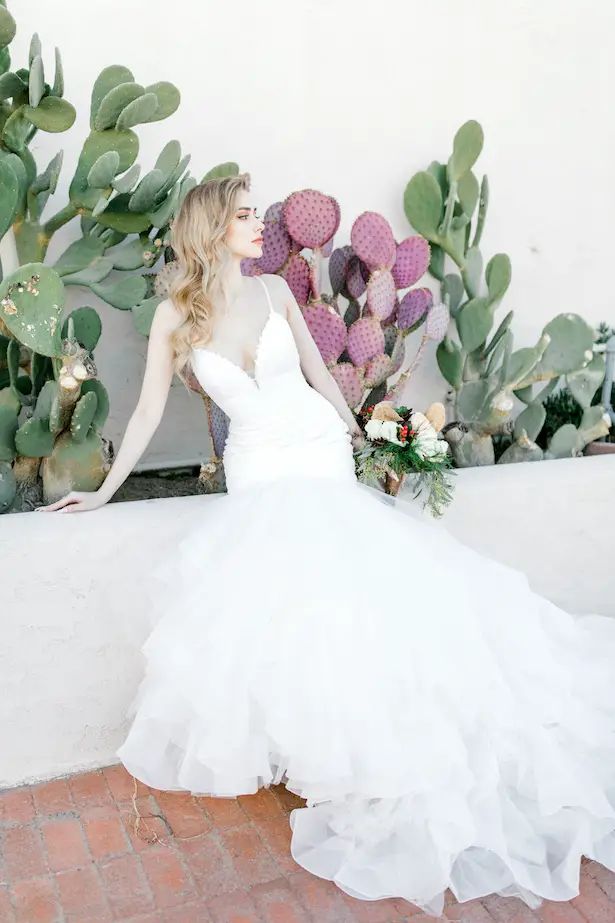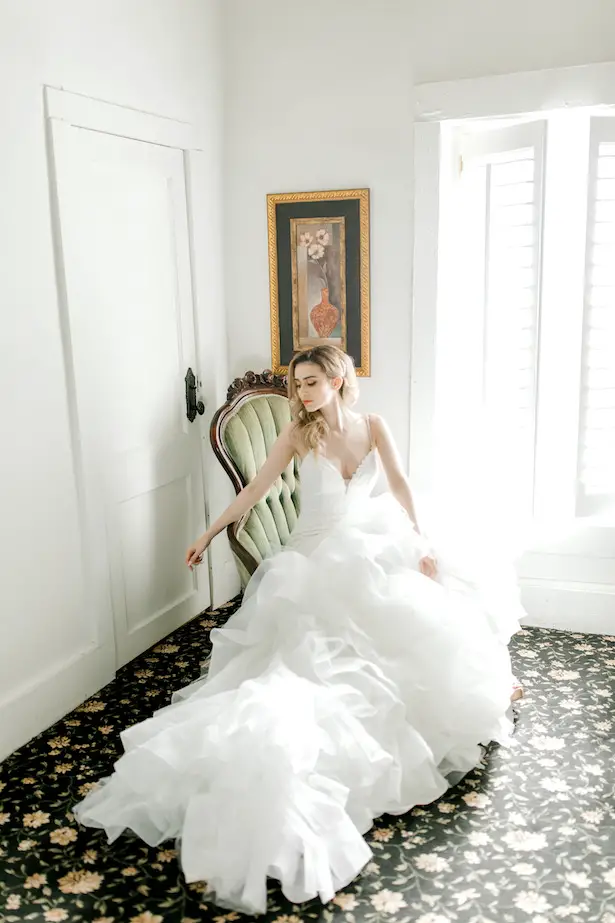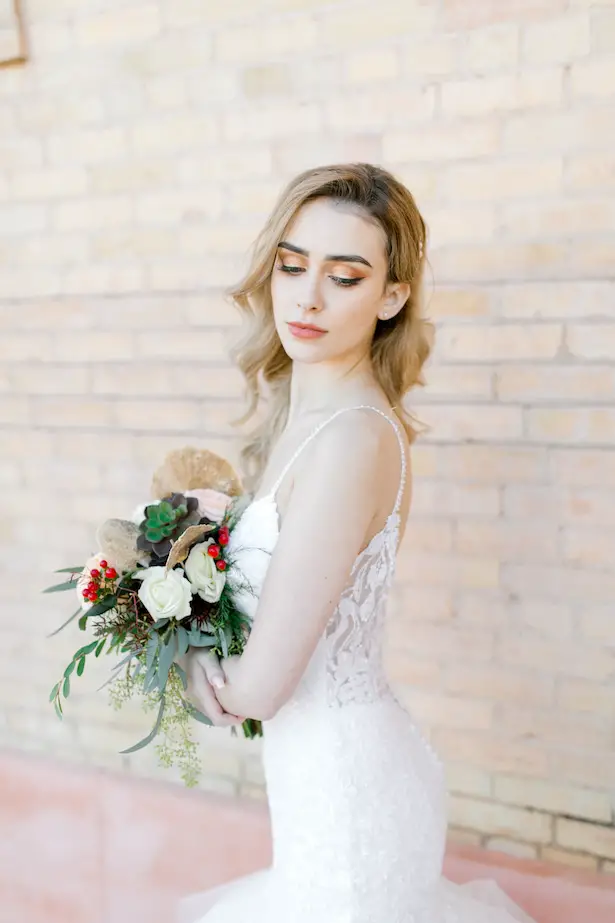 4. Keep the Season and the Location in Mind
If your wedding is a summer Caribbean affair, go for lightweight fabrics in breezy styles (Style 9714).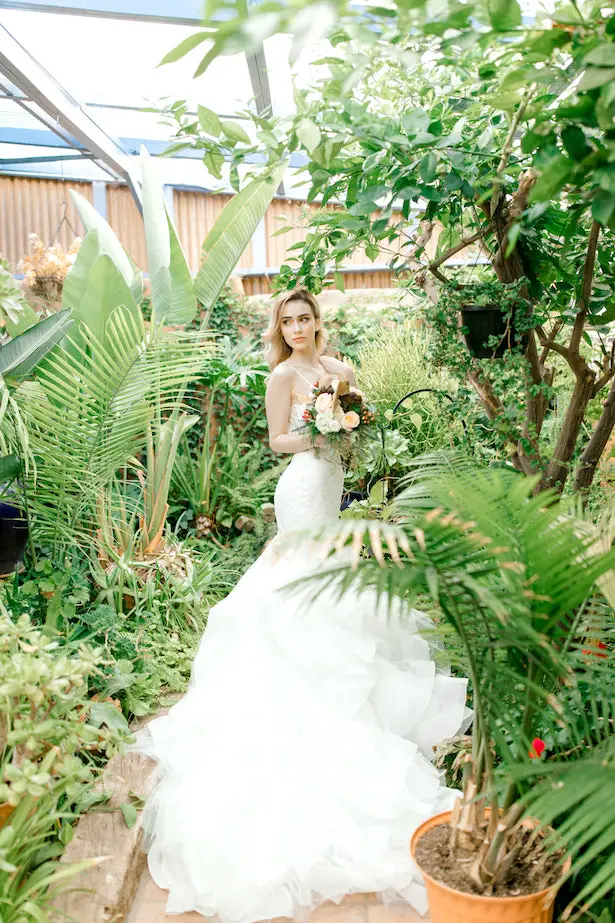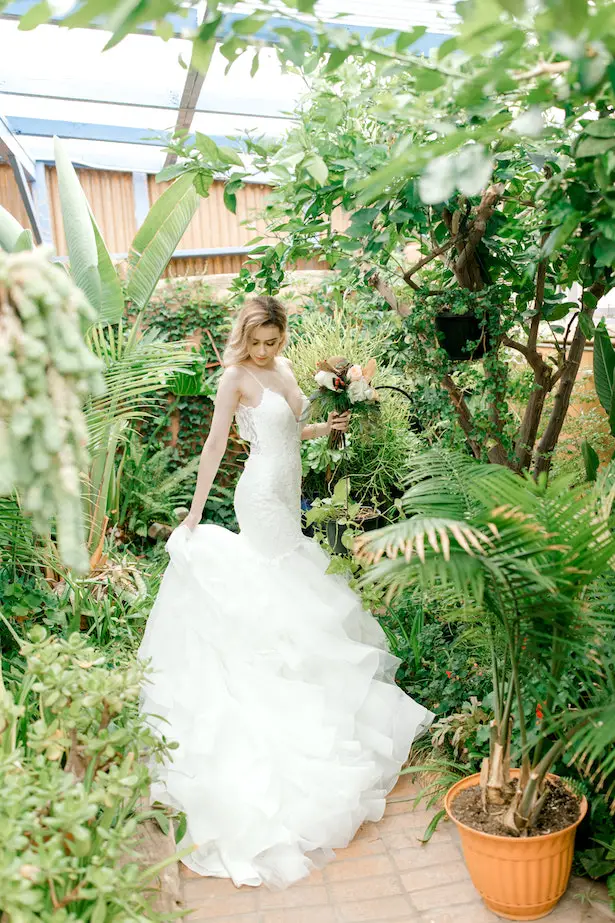 But if you're getting hitched in the winter in Boston, it's all about snow-like sparkle and heavier, lush fabrics. So consider a dress like Style MJ617 from Allure Bridals' line Madison James.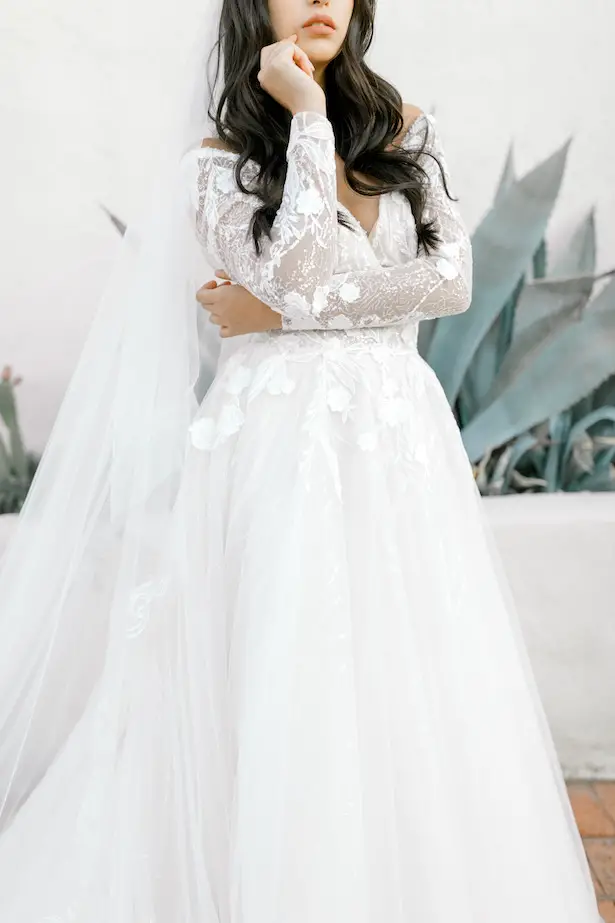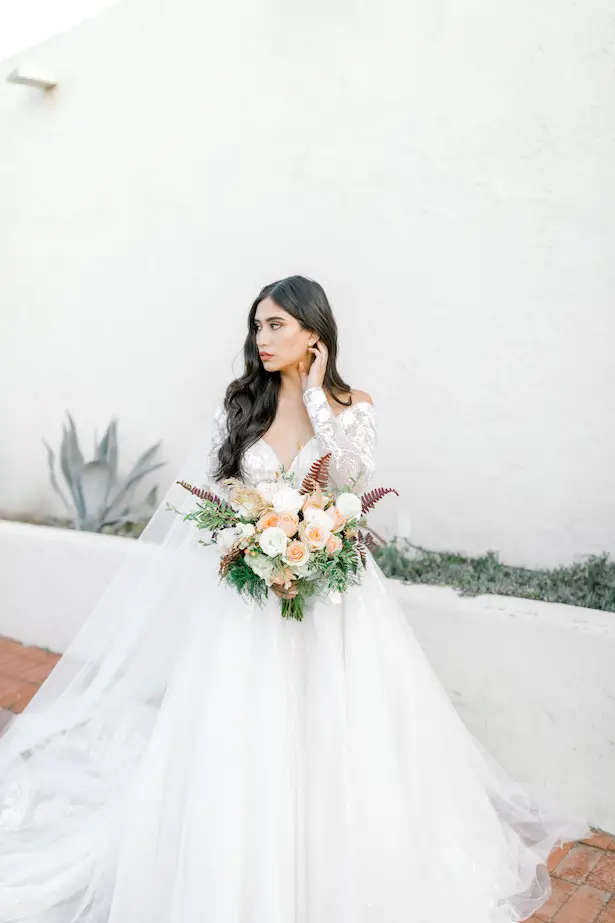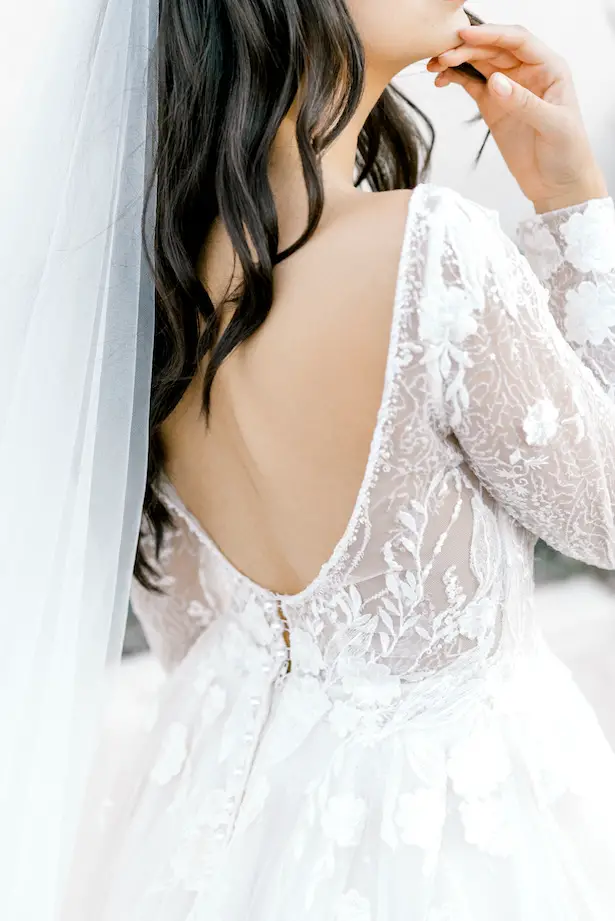 In addition to gowns you pull from magazines or Pinterest, bring scene-setting photos of your ceremony and reception site to the appointment. Seeing the venue ambiance can help your consultant pull gowns that will be the most appropriate for the location.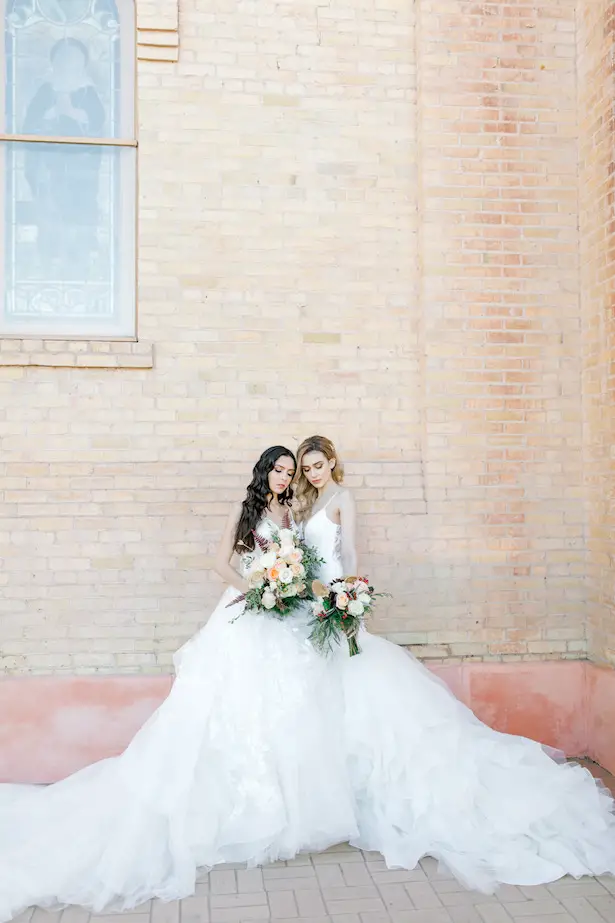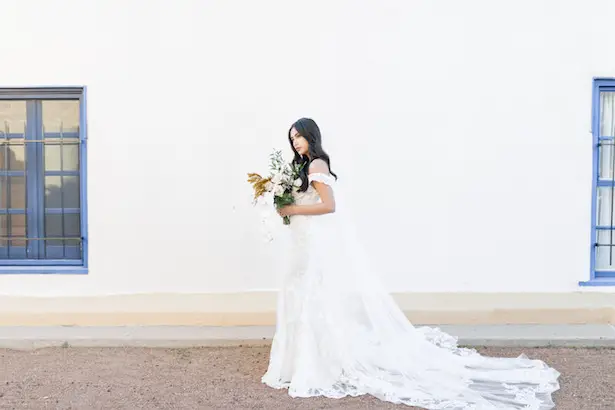 5. Pose for Photos in Various Angles
For a true testament to how you'll look in your wedding dress on the big day, have a friend or family member take pictures and videos of you while trying dresses on. Make sure that they capture all angles of each dress you're considering, from the back and sides to shots of you sitting down in the gown from the top up. The gown that makes you feel the most beautiful is the gown you should choose. Even if a gown checks off all of your criteria, keying in on feelings can help you decide between dresses and lead to that magical moment when you've finally found "the one."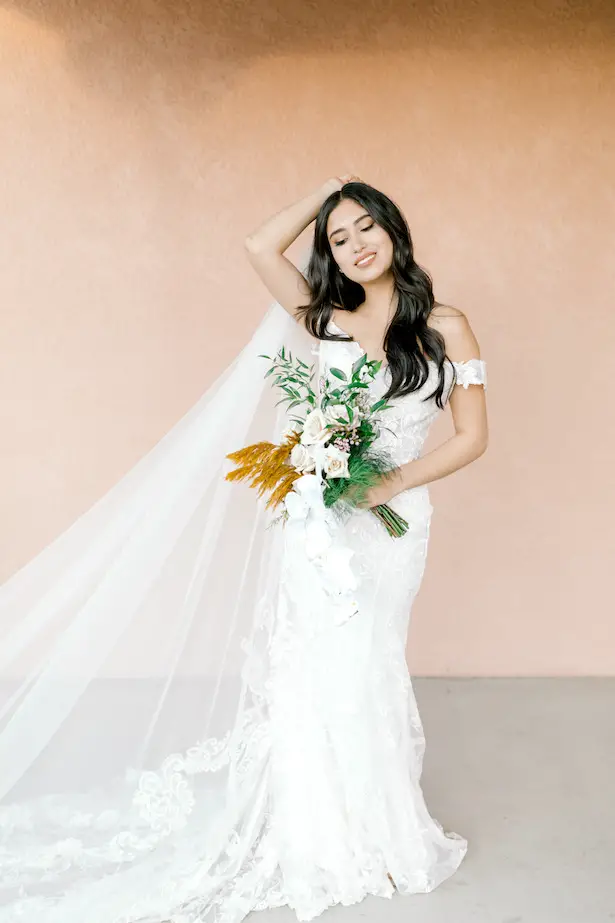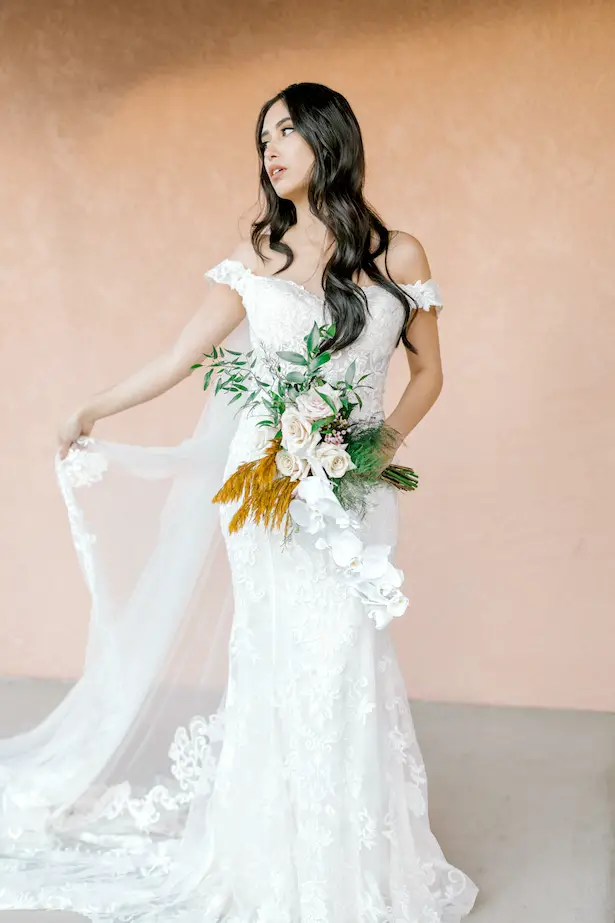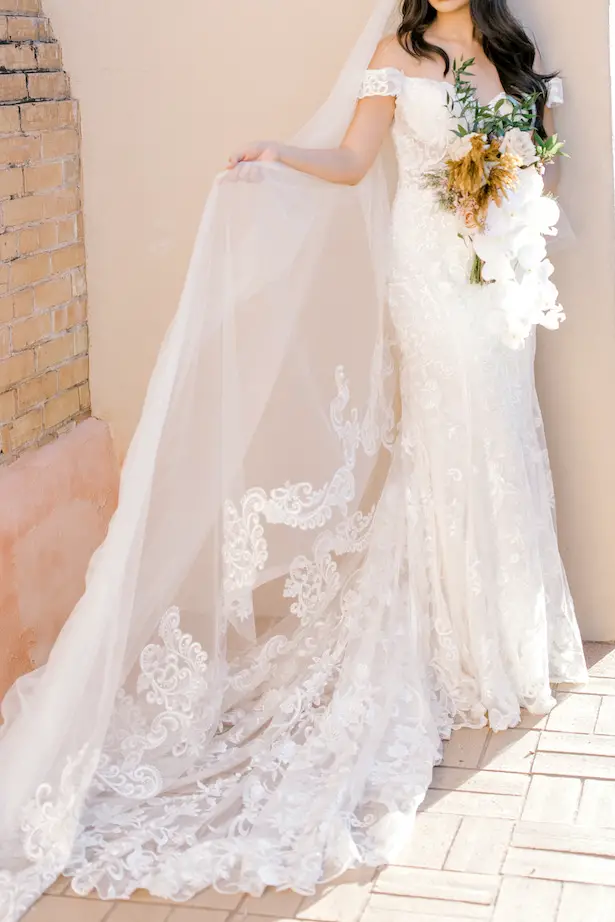 6. Choose Your Shopping Crew Wisely and Stay True To Yourself
Yes, you love your mom, sister, sister-in-law, maid of honor, and six bridesmaids—but if you've ever tried to get a crowd to agree on where to go for dinner, you can only imagine how hard it will be to find consensus on a gown. Narrow the group down to the two or three people whose opinions matter most to you.
Keep in mind that it's easy, especially for people-pleasing brides, to bend in the moment to what gown your mom, sister, or maid of honor loves on you. But it's crucial that you go with what you love and what feels like your dream dress, regardless of other people's expectations.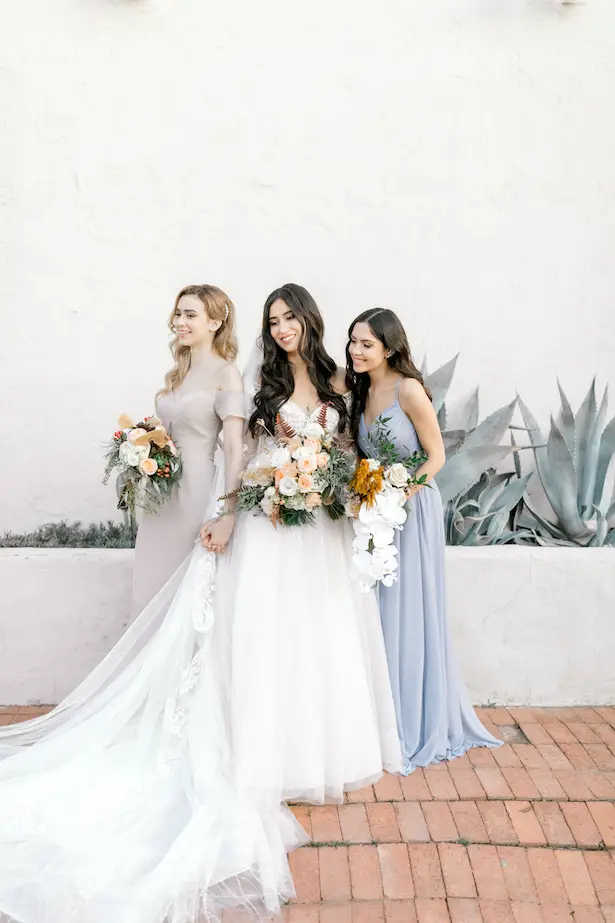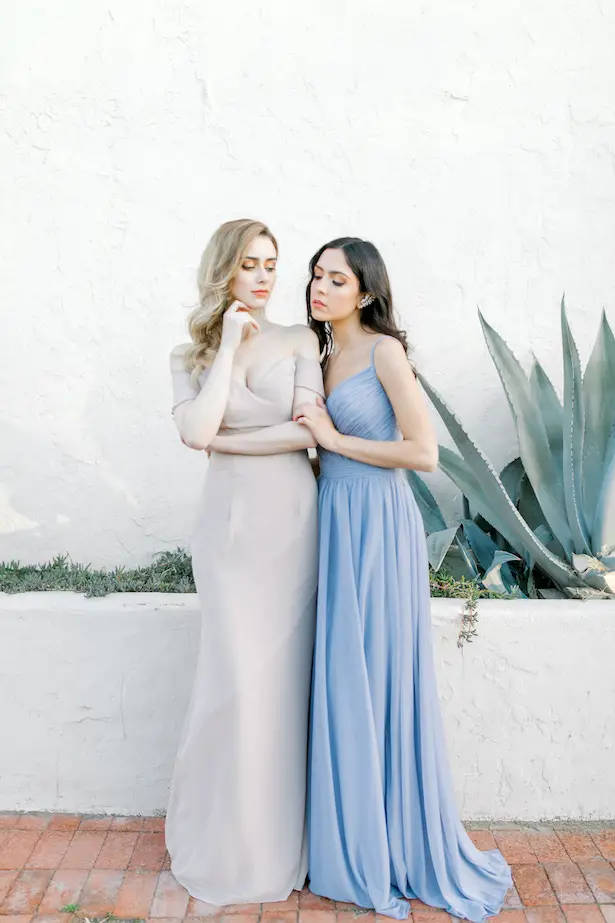 There you have it! Follow the tips above and you are set to find that bridal gown (hopefully from Allure Bridals) that'll drop jaws at every pass when you are walking down the aisle. And now you are no longer a stranger to Allure Bridals and their amazing range of wedding dresses. But let me tell you, they really offer so much more. From gorgeous bridesmaid dresses like Style 1654 and Style 1650 (above) and a collection of suits and tuxedos for the groom called Allure Men, to bridal accessories — like that gorg cathedral veil you saw above, Allure Bridals has so many chic options to dress up your entire wedding party.
VENDORS
WEDDING DRESSES: Allure Bridals + Madison James| PHOTOGRAPHY: Sparrow and Gold |  CINEMATOGRAPHY: Tiffany Hudson Films | HAIR AND MAKEUP: Presley Ortiz | BOUQUETS: Kern Place Florist | BRIDAL SALON: Ella Blu | BRIDESMAID DRESSES: Allure Bridals | STYLING: Alejandra Baca for  Belle The Magazine
This post has been sponsored by Allure Bridals, but concerns our own opinion. Thank you for supporting our partners.