Athena Bridal Collection
Beyonce, Lady Gaga, Jennifer Lopez and other huge celebrities love wearing dress designer Alon Livné's luxurious, inspirational gowns. He's been featured in publications like Vogue and Elle and is known for glamorous designs you're sure to fall in love with. Now, you can dress like the stars for your wedding with Alon Livné wedding dresses Fall 2020! These stunning designs bring in inspiration from Greek mythology and will have you feeling your inner goddess!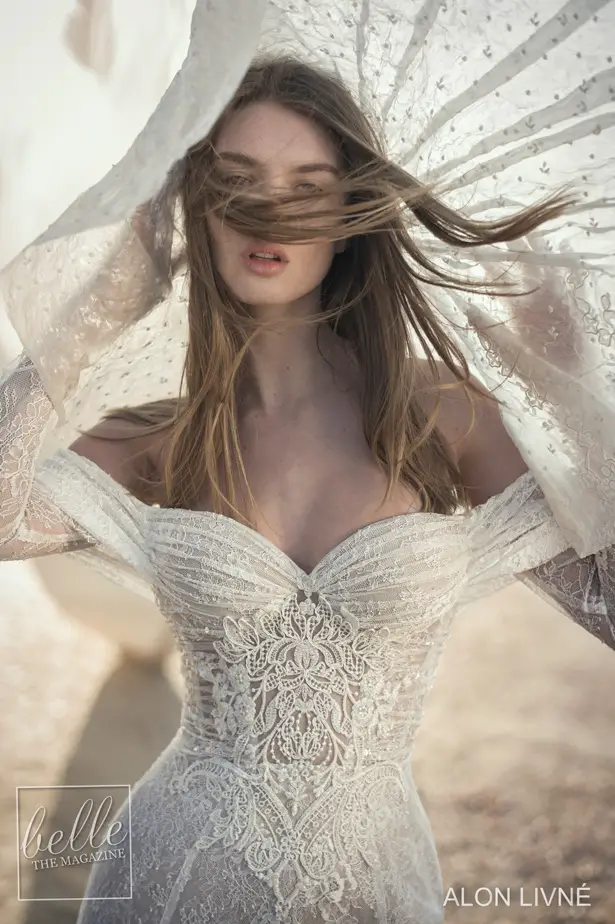 The new line of Alon Livne wedding dresses is named after the powerful goddess, Athena. She was known for her inspiration, skills, courage, and wisdom as the patron goddess of heroic endeavor. Each of these powerful attributes is something Livné sees in and wants to encourage every modern woman to be. The style is strong, flirty and sensual playing off the Grecian feel with a touch of European glamour. You'll be commanding everyone's attention in one of these gorgeous gowns, just like any goddess should.
Our favorite part of the breathtaking designs? The modern twist on classic designs! Throughout the collection, you'll see pieces truly inspired by history but with a beautiful, updated feel. With lots of dramatic textured lace styles and romantic silk pieces, you'll have so many options to choose from. Now the hard part, picking which one of these 13 pieces best fits your inner goddess…
 These are just some of our fave pieces. So head to the FULL GALLERY for some serious bridal eye-candy, there you'll find every single gown on this breathtaking collection.
Please contact Alon Livné for authorized retailers and pricing information.
Hey, friend, I want to help you find the wedding dress of your dreams, so I had put together an edit of the best bridal gowns out there. Visit my Wedding Dress Gallery, right here.