Where to get Stylish Wedding Invitations : Paper and Digital
Hello bridal babes! Today we're talking stylish wedding invitations! We sort of LOVE pretty paper here at Belle The Magazine and I'm proud to admit that we've been known to go absolutely gaga over it from time to time. Think about it, something as simple as paper creates an impression on all your guests months before they show up for your nuptials. This pretty paper, in the form of wedding stationery, not only announce your love to the world, but they invite your nearest and dearest into the world you've created for the biggest day of your life.
Now, if you are an environmentally conscious bride or you just want a more convenient option than mailing invites, fear not, we also had rounded some of the best places to get digital wedding invitations. There are some clear benefits to choosing paperless invitations, especially when it comes to saving time and money - two things that you could use more of after all is said and done with wedding planning. Whether you want to email them or send through text, there are e-vites that are as pretty as paper invitations. Scroll down and discover with us the best places to get stylish wedding invitations online.
*This post contains affiliate links and I will be compensated if you make a purchase after clicking on my links. I was compensated for this post.
Paper Wedding Invitations
When it comes to all things wedding paper, Minted is at the tippy top of our favorites list. From the beginning to the end, they have all the paper goods you need for your wedding day  — starting with announcing your upcoming nuptials in style with some cute Save-the-Dates, and formally invite your guests via some fabulous wedding invitation suites to carrying your wedding theme throughout the ceremony and reception with wedding programs and  wedding menus.
Can I let you in on a little secret? When it comes to crafting a bespoke wedding, 
Shutterfly
 is your new best friend. Why? Because whether you're looking for stylish 
wedding invitations
 or cute 
save-the-dates
 while staying true to your personal style, the stationery experts at Shutterfly have you 100% covered.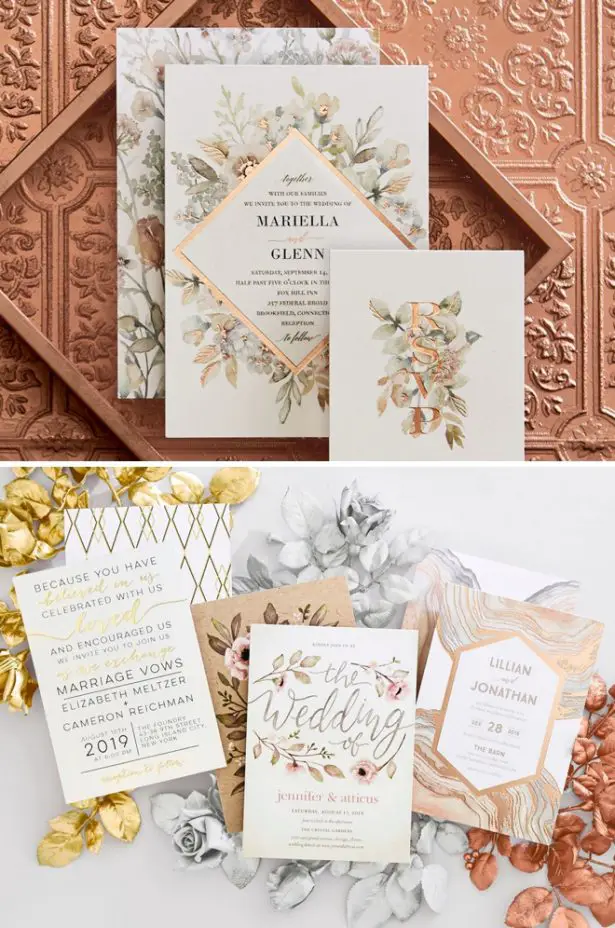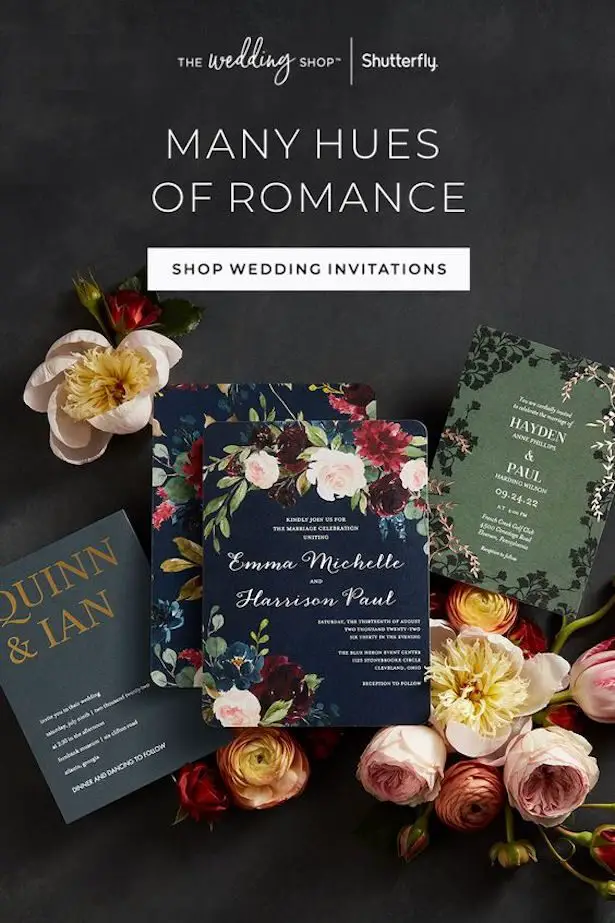 Online Wedding Invitations
Adobe Spark t is a FREE website & app that makes graphic design easy and it is perfect for brides to create their wedding stationery
Think about it as an easier version of Photoshop where you have to create something from scratch or use their templates that make it easier for you to design your own wedding invitations — they have pretty fonts, cut elements, stylish layouts and lovely color palette combos t. However, your design's creativity is limited by your own imagination. So those looking for a blank canvas with a little support (from everything except a full-on template), who don't know how to use Photoshop, will find this awesome.
Appy Couple is the provider of the most magical and stylish wedding invites + websites that practically build themselves and come with an interactive matching app.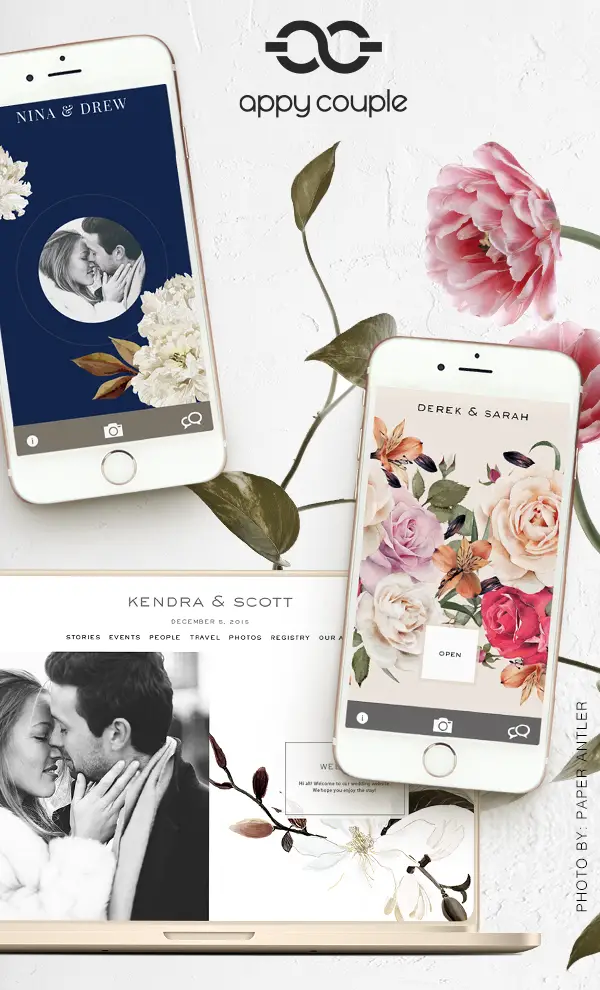 Let me introduce you to
Greenvelope.com
! They don't just sell chic digital invitations, they have a whole built-in RSVP tracking feature that is effortless for you—but more importantly—a piece of cake for your guests.
*This post contains affiliate links. When you purchase items via our affiliate links, there is no additional cost to you, but Belle The Magazine receives a small percentage of the sale as a thank you for making the introduction. You get a great product *and* you help support our website + the free wedding resources!