Here at BTM, we get giddy whenever we see anything from Sophia Tolli in our inboxes. And today is no exception because this award-winning bridal designer is sharing her newest collection with us! From princess-worthy pieces to sexy silhouettes that highlight every feminine curve oh-so-glamorously, Sophia Tolli Spring 2018 Bridal Collection is a parade of classic, couture-inspired wedding dresses that will guarantee a WOW from your groom.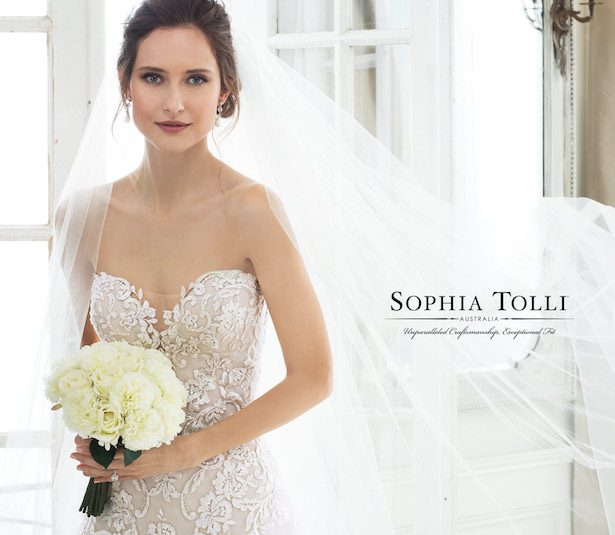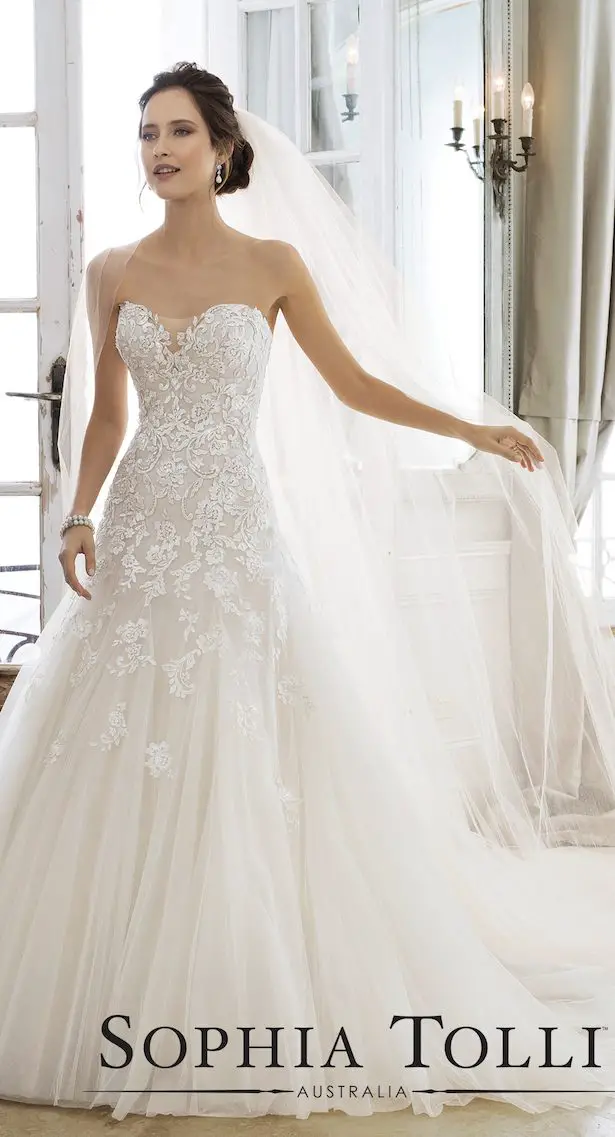 Channeling your inner Greek Goddess, Sophia Tolli's Spring 2018 Collection blends today's bridal trends (Style Y11875 Rhea) with traditional design. This season, Sophia offers many "clean" looks with minimal lace and embellishment, as well as ultra-lightweight constructed styles (Style Y11895 Zena) that give the collection an air of effortless elegance.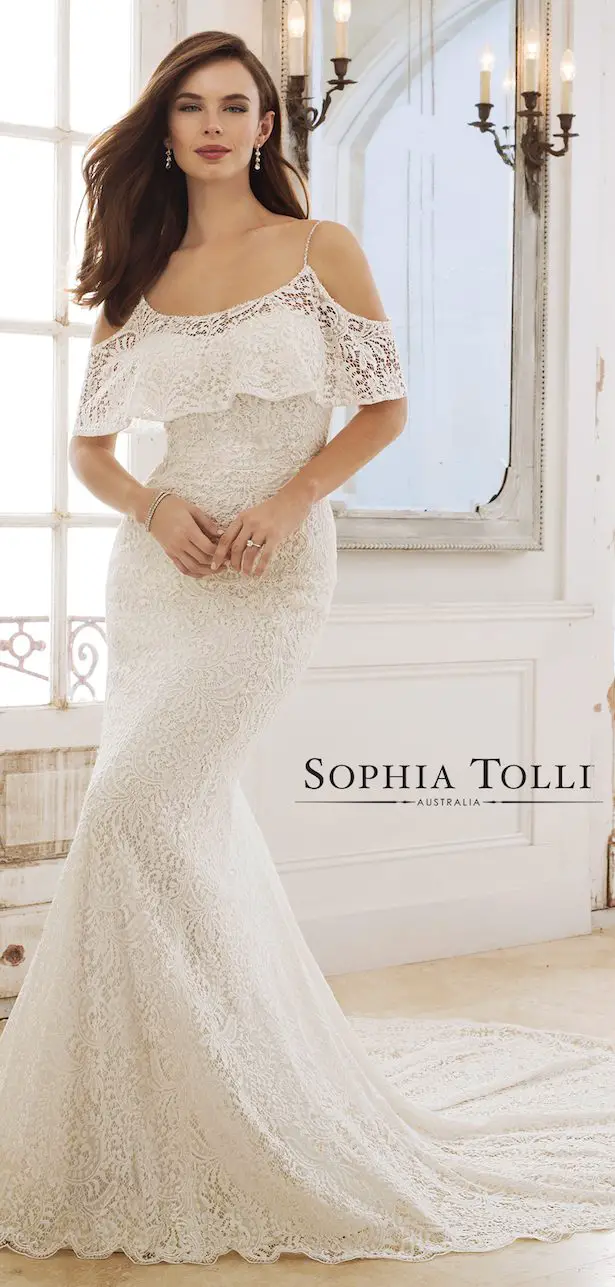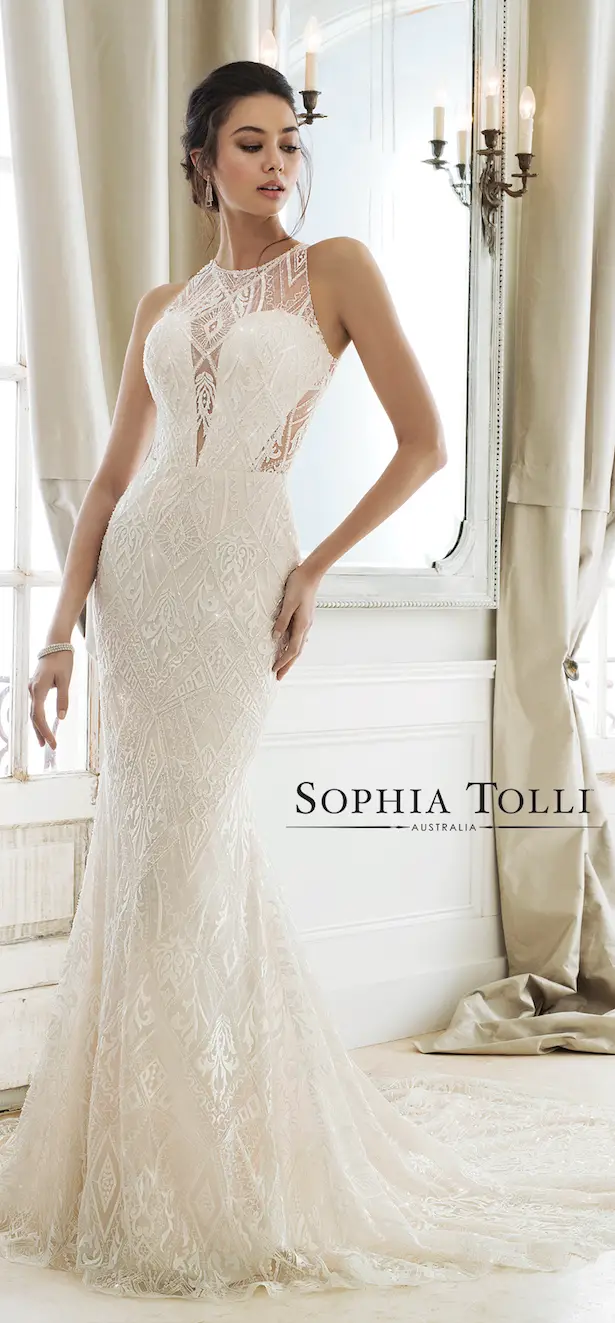 With a mission to offer impeccable fit, the new bridal gowns feature Sophia's signature draping and corset backs, plus paid great attention to flattering necklines (Style Y11889 Ixion). The end result are designs that create the illusion of a perfect curvy silhouette AND hide flaws, making every girl look and feel like a million bucks, no matter what body-type!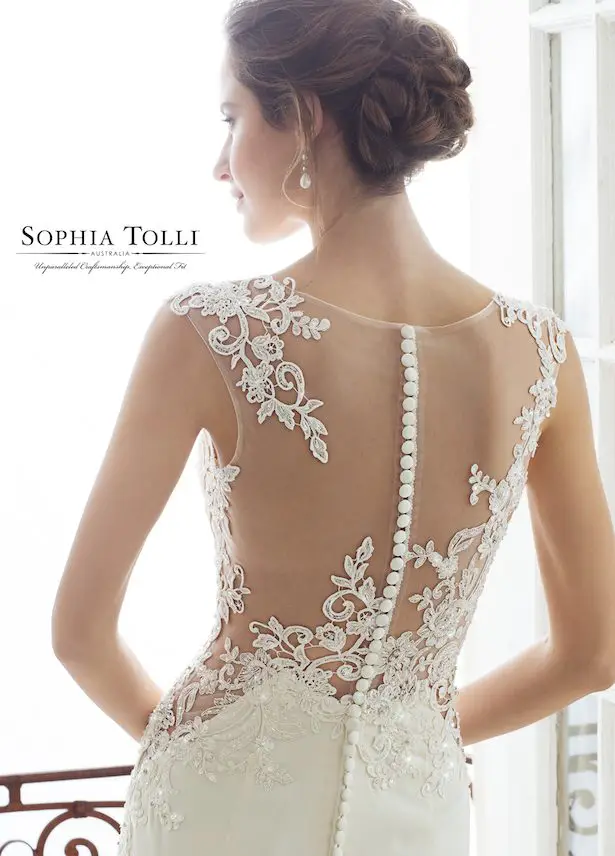 While the collection offers chic simplicity, it also focuses on intricate elements. Find a plethora of beading details (Style Y11891 Aella) and embroidery treatments with a variety of fabrication (Style Y11870 Alexia). The result is a dreamy, dazzling selection of wedding dresses.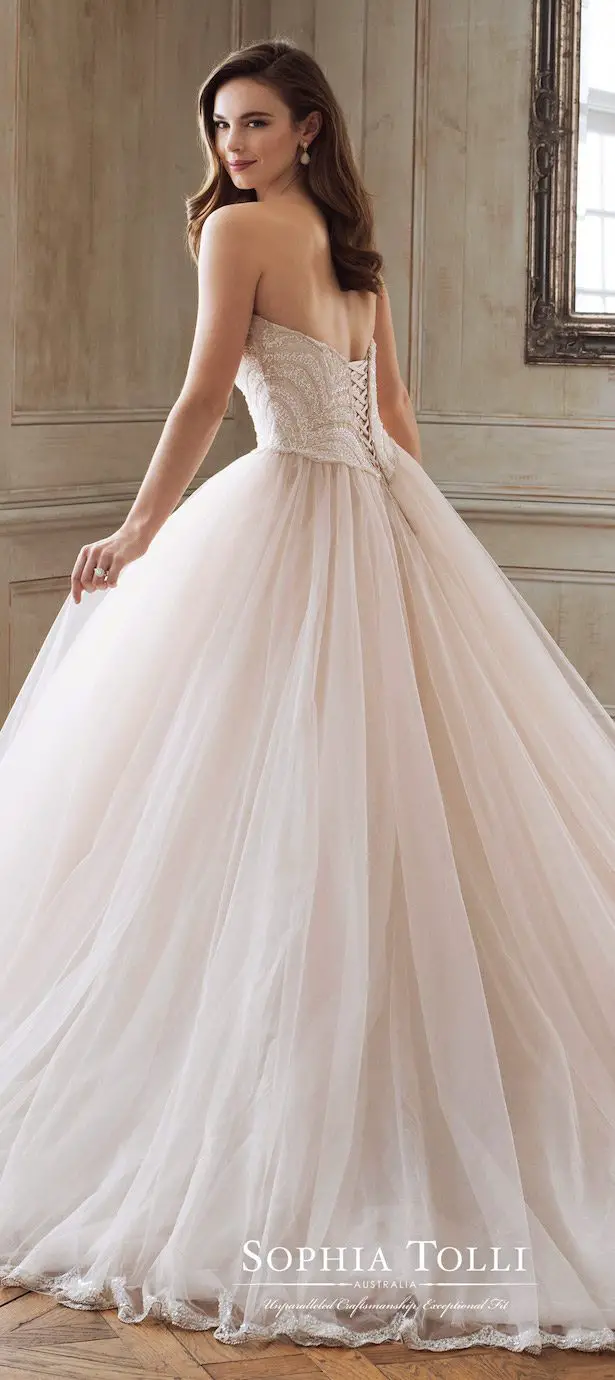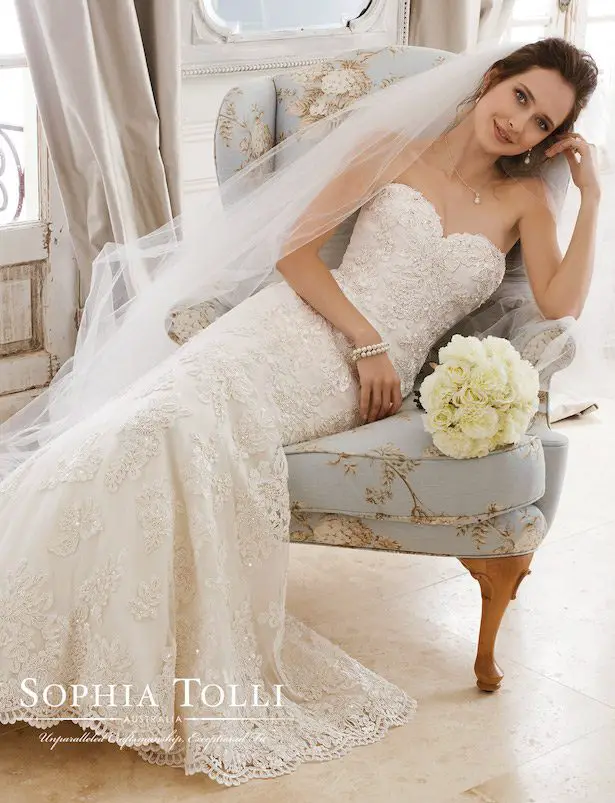 I absolutely adore the play on beautiful colors. Discover a romantic assortment of soft hues and subtle accents of blush (Style Y11897 Aphrodite), champagne (Style Y11883 Olympia), warm ivories, and magnolia. And, for the ultimate glamorous effect? Tones like pewter, gold, rose gold (Style Y11891 Aella), and even black also make an appearance throughout the collection.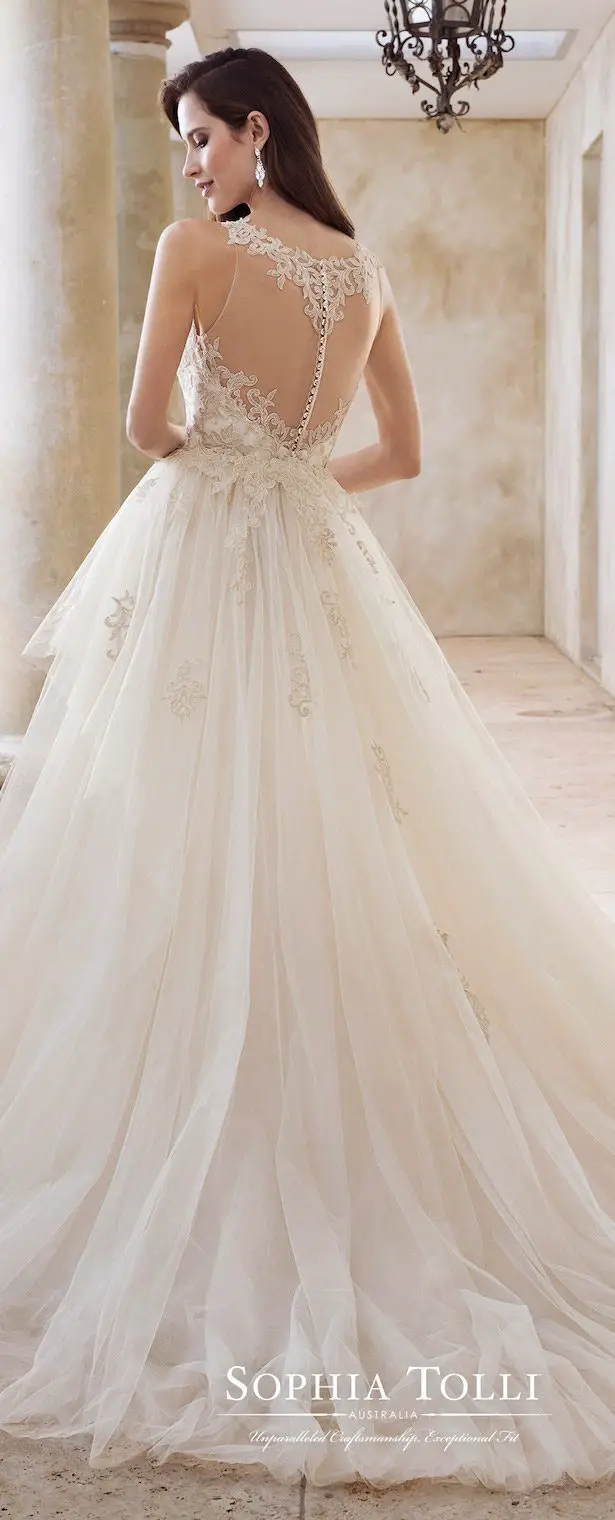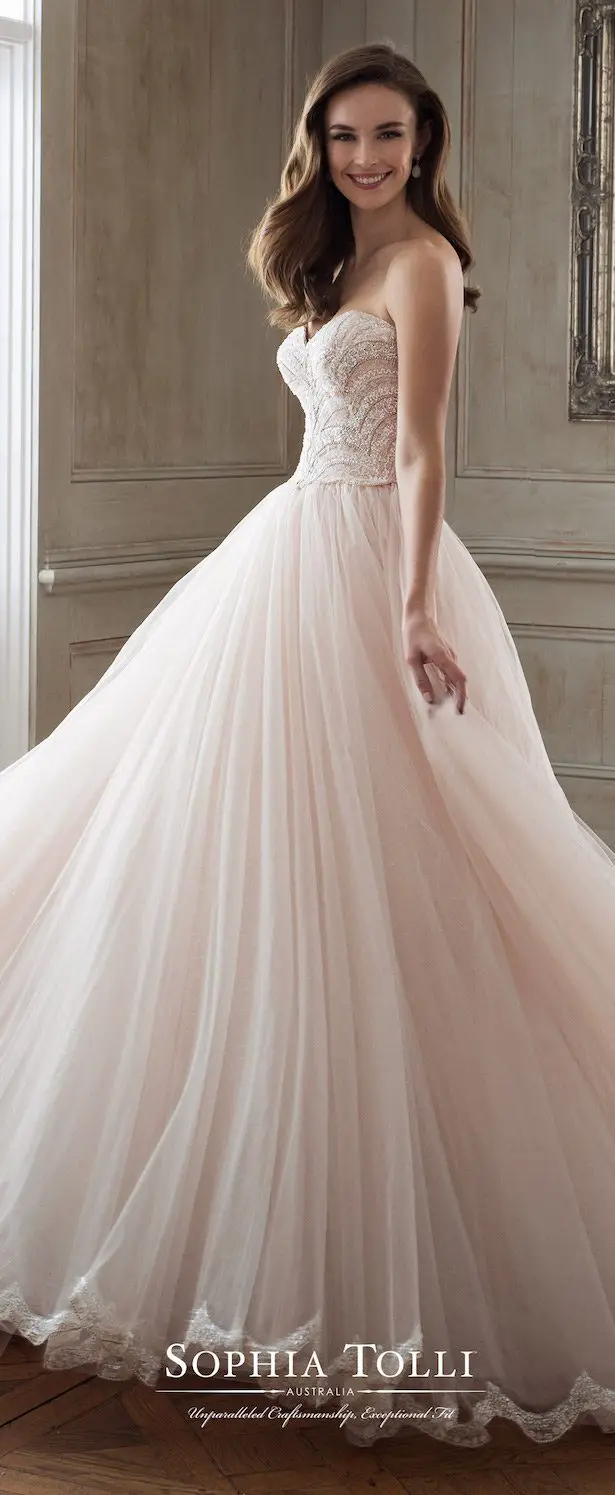 Is an illusion back too revealing for you? Does a plunging neckline make you afraid of a wedding day wardrobe malfunction? No problem – Sophia Tolli has you covered! Take advantage of the gorgeous sheer backs with embellishment on top (Style Y11883 Olympia and Style Y11871 Demeter, Style Y11878 Kali) for subtle coverage, perfect for the appearance of exposed skin while still providing modesty and support. What an innovative way to make a bride feel comfortable and confident!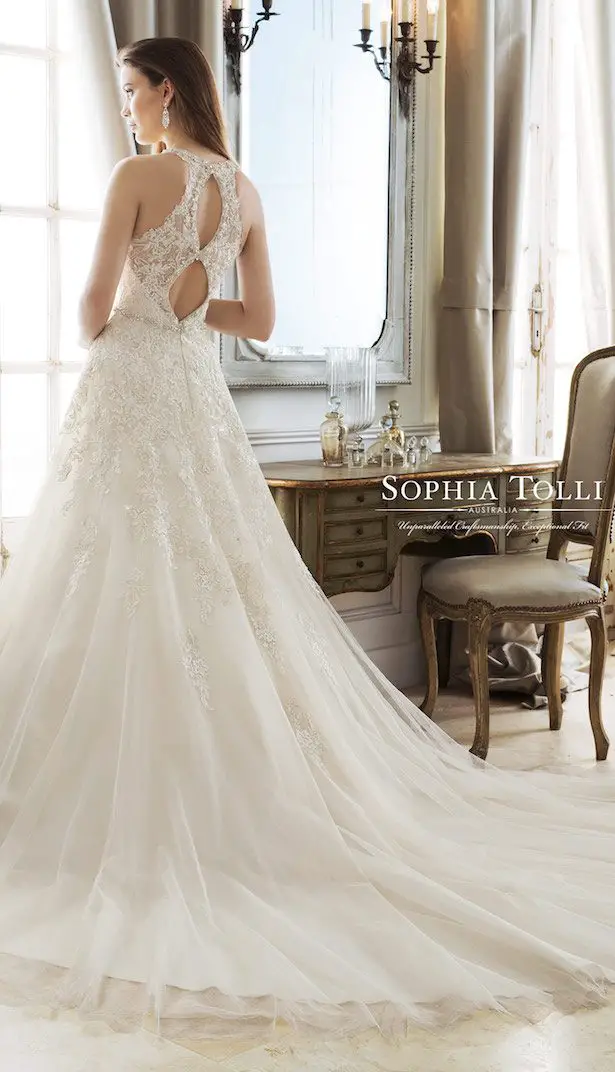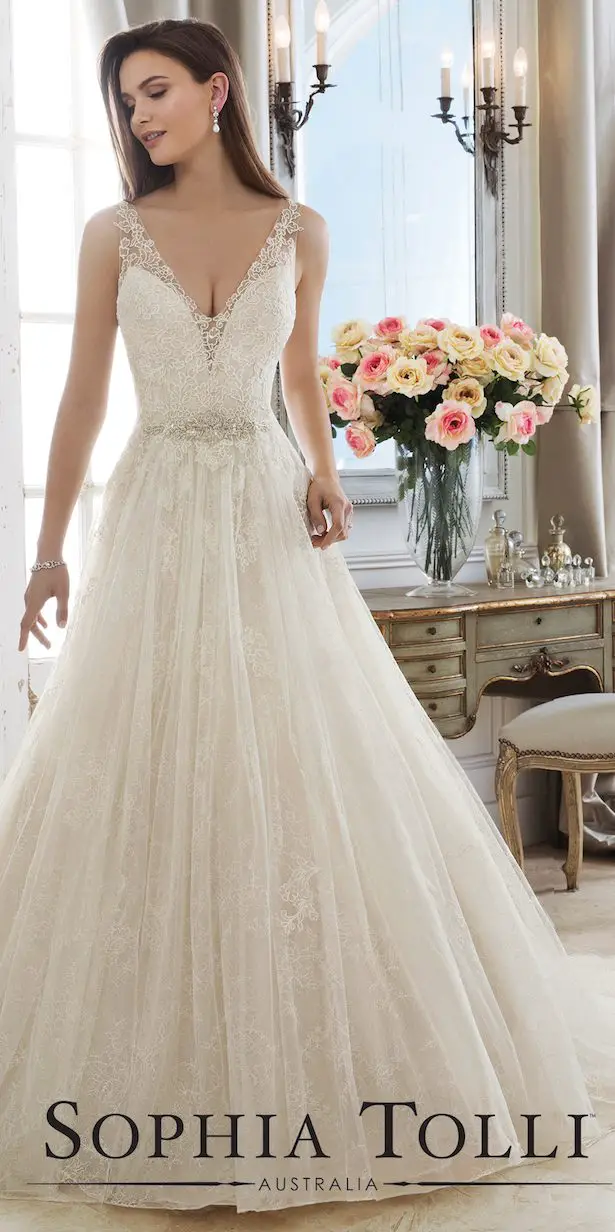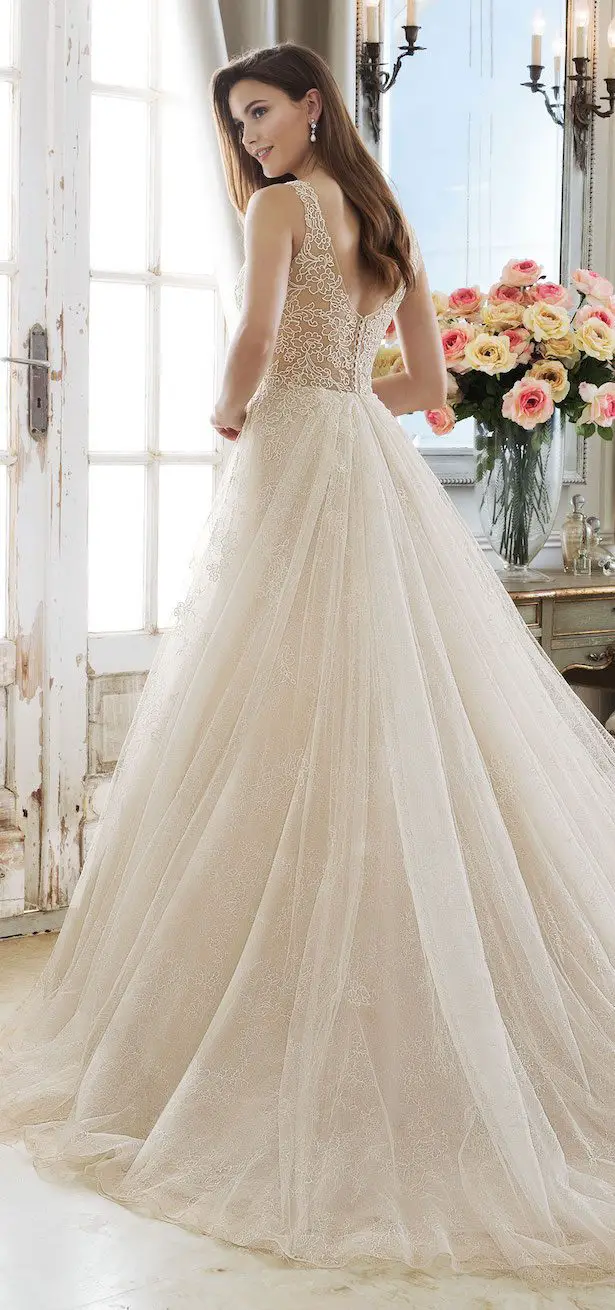 So whether you are a trendsetting bride or a traditional one, there's a Sophia Tolli wedding gown with your name on it. Shine on your wedding day with one of these Sophia Tolli Spring 2018 and discover even more styles on their website. So, click on over. Your dream gown will be waiting for you!
This post has been sponsored by Mon Cheri Bridals, but concerns our own opinion. Thank you for supporting our partners.