Cottage Dream | Lilac and Violet Vintage Glam Wedding Inspiration
Equal parts glamorous and vintage, this cottage dream wedding inspiration shoot from L'Estelle Photography and Vintage Meant For Rent channels inspiration from Marie Antoinette and Alice in Wonderland for a whimsical fairytale shoot not to be soon forgotten. Enchanting details such as cascading floral garlands, vintage teapots, and rose cupcakes set the scene for a lush buttercream cake in violet ombre watercolor to complete the whimsical dessert table. A floral-inspired headpiece complements the Pronovias gown to perfection for a first glamorous and romantic look. And a pink tulle evening gown by Clara Couture Bridal's custom collection plays up the second dreamy look. We are swooning over every unexpected detail, like the purple groom's suite and the ace wooden swing, in the lovely images captured on film by L'Estelle Photography. Don't forget to visit the FULL GALLERY and get a complete view of this Lilac and Violet Vintage Glam Wedding Inspiration!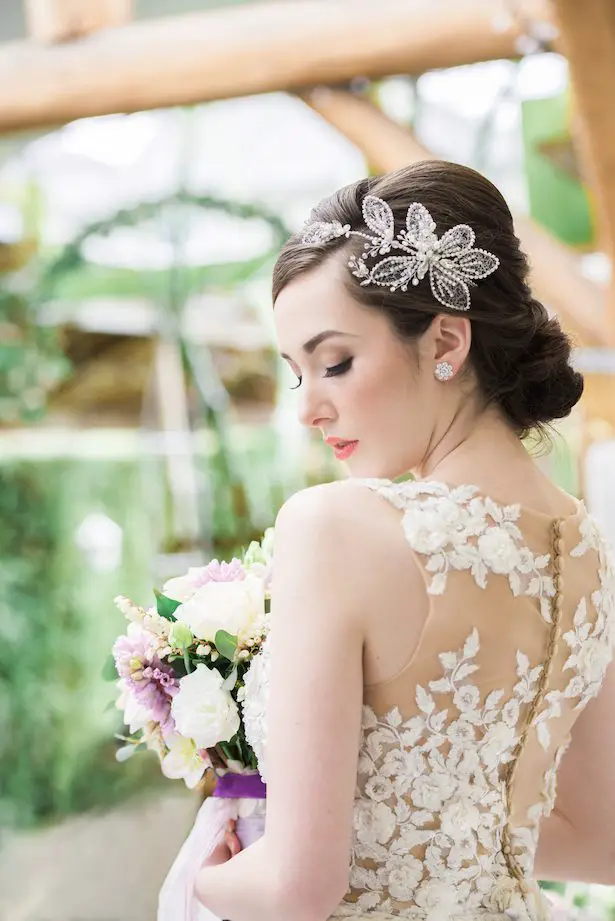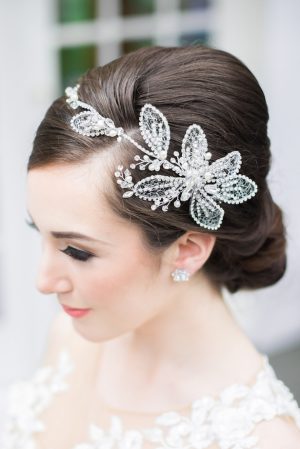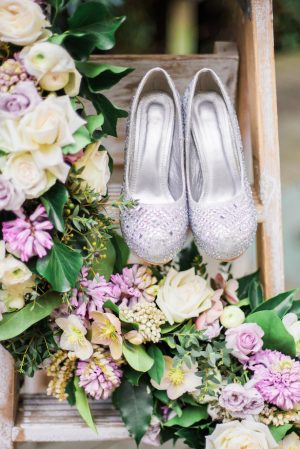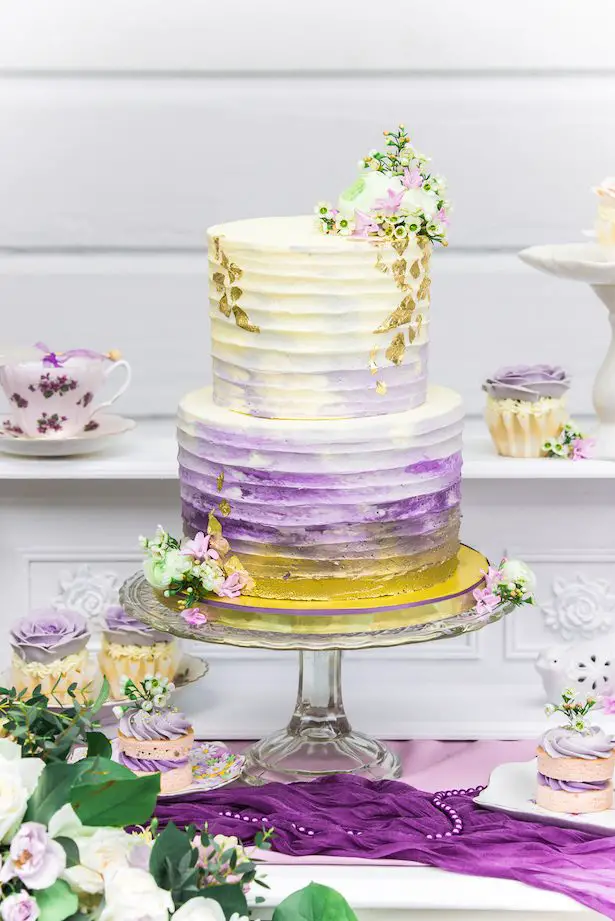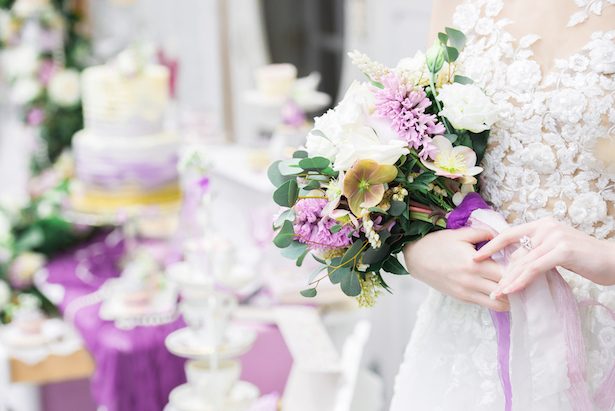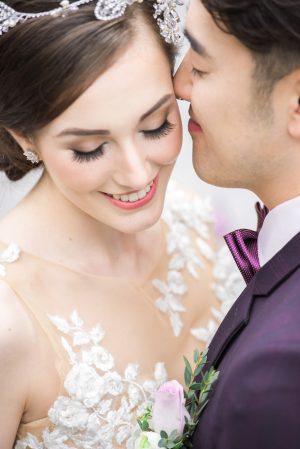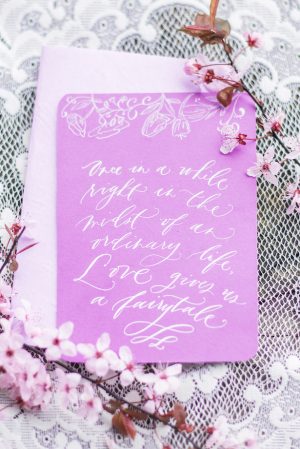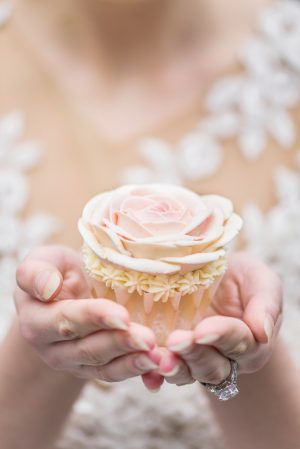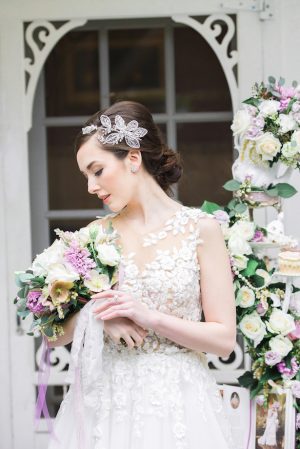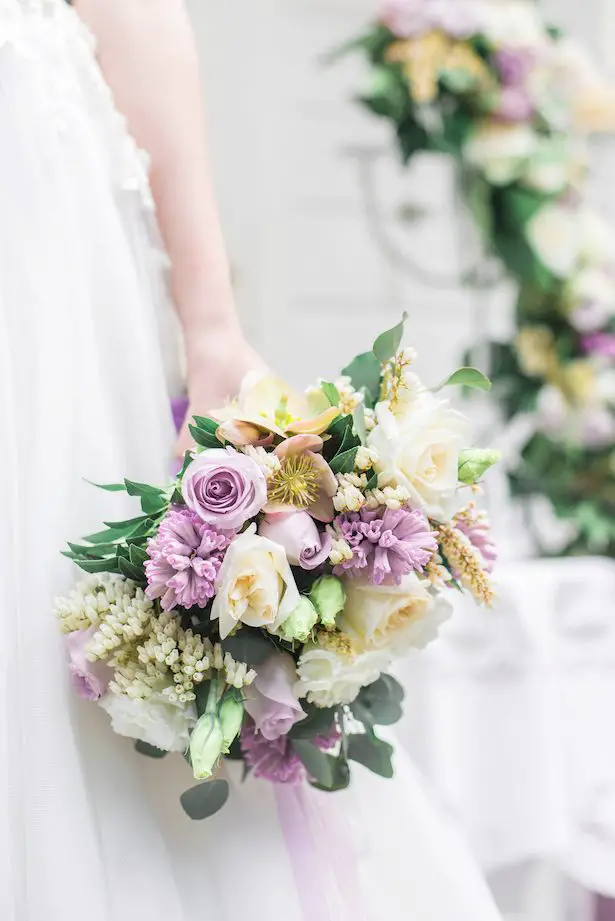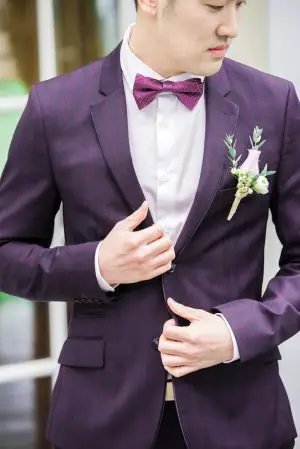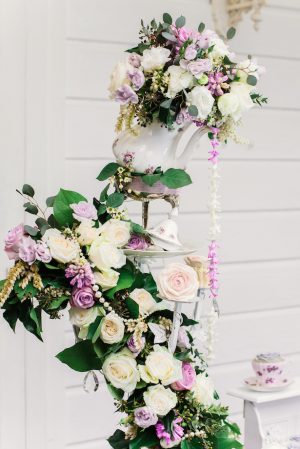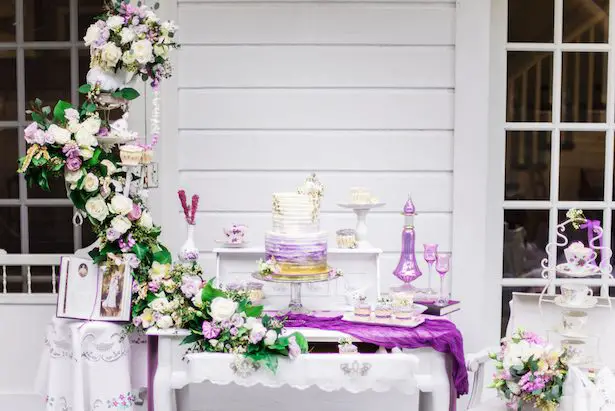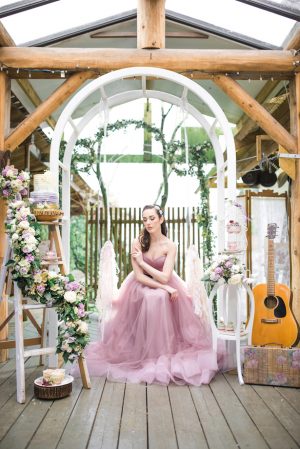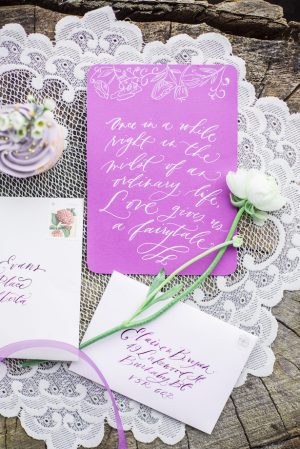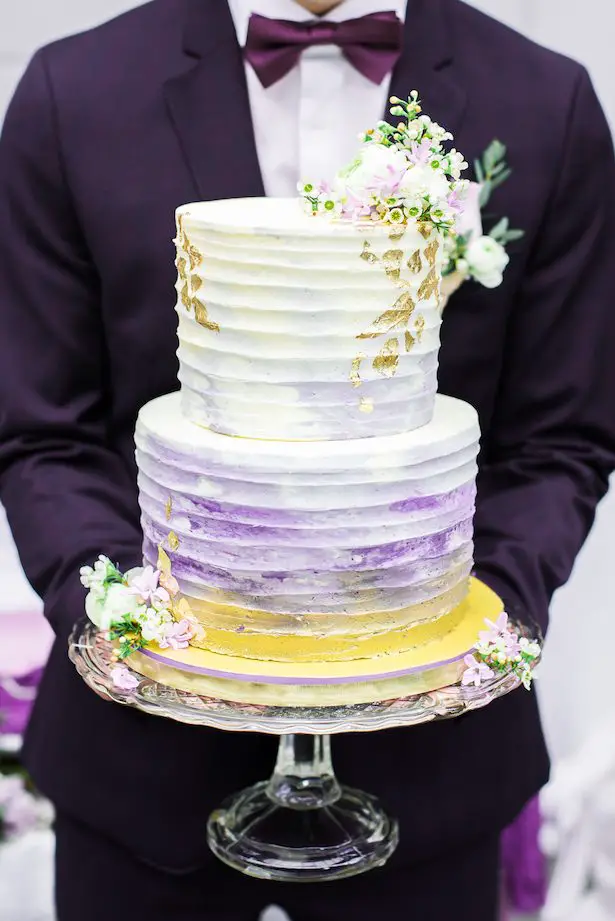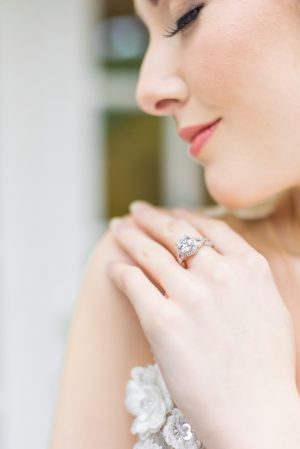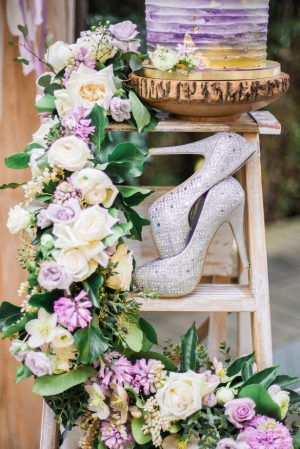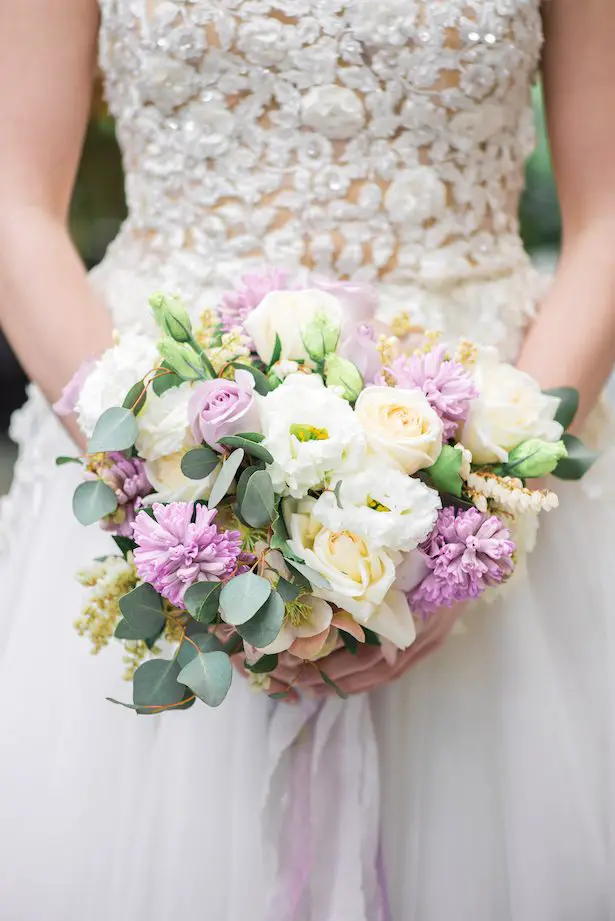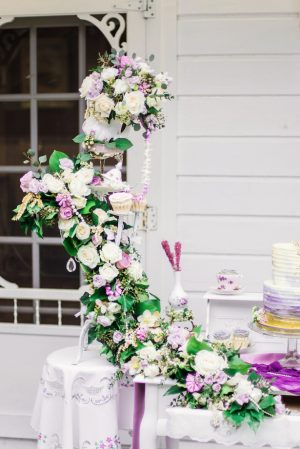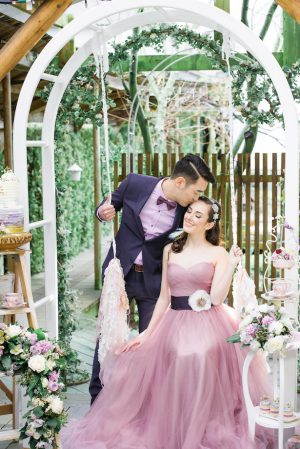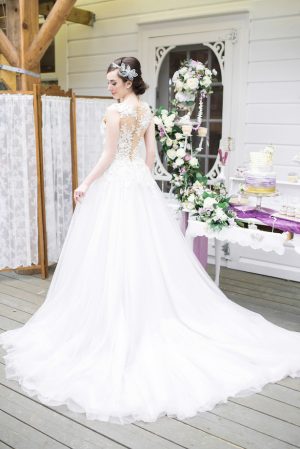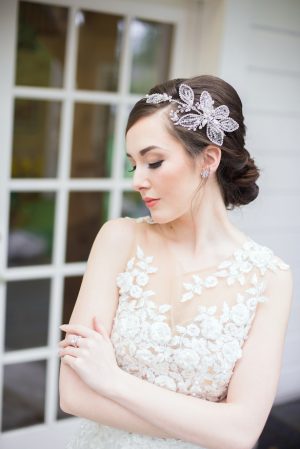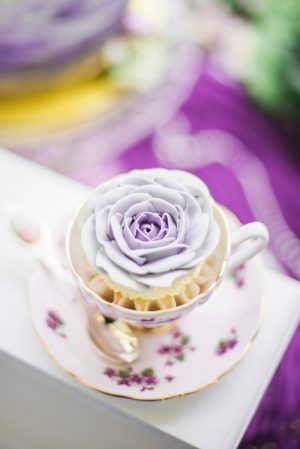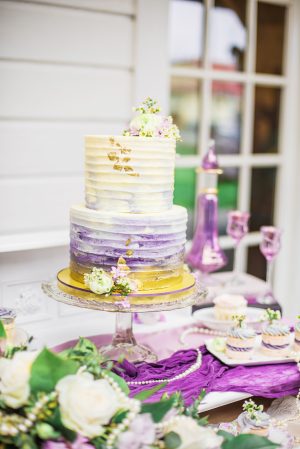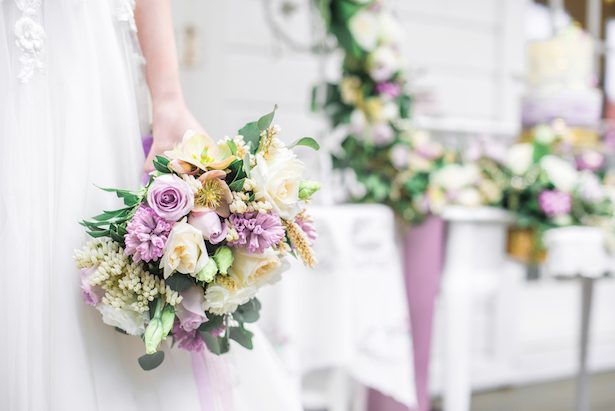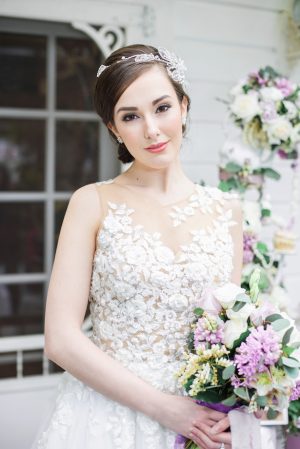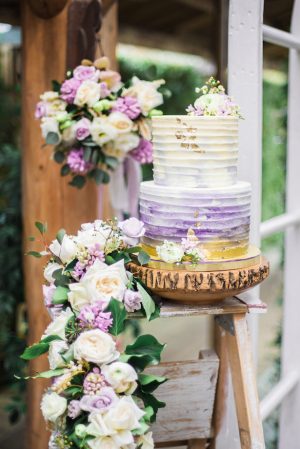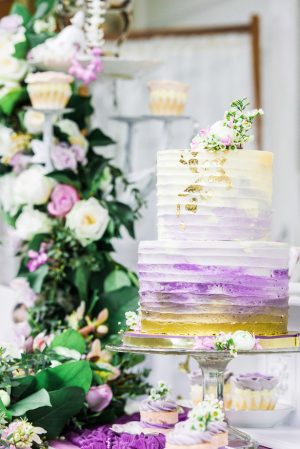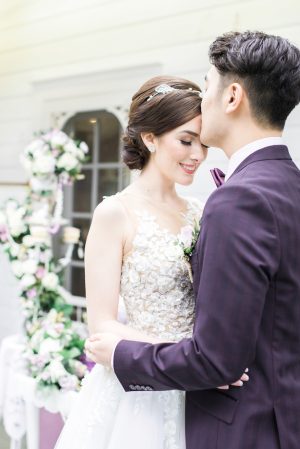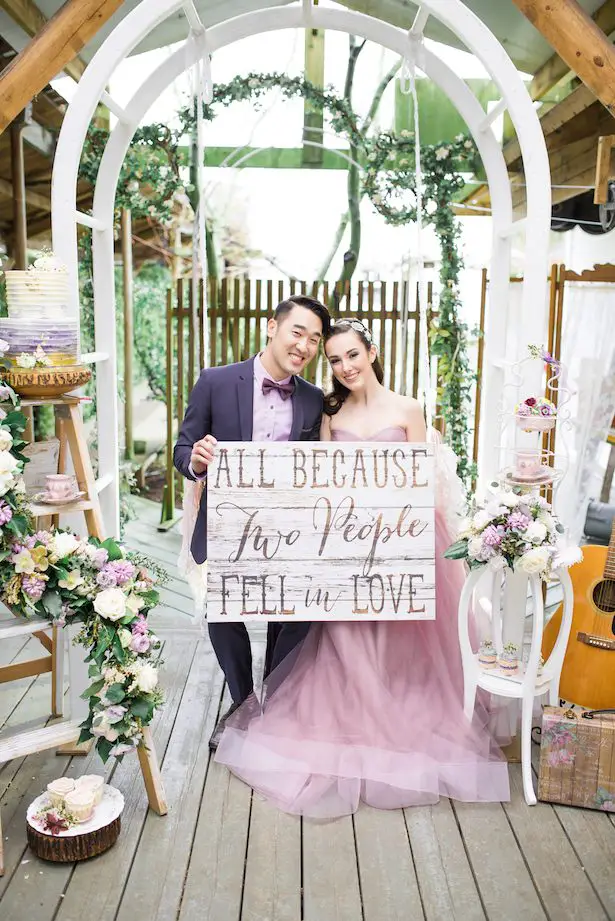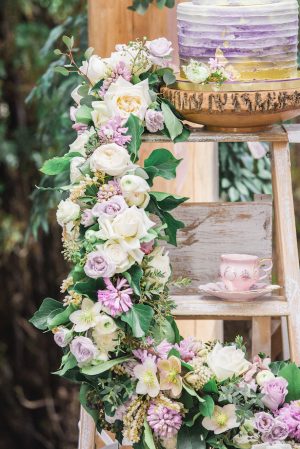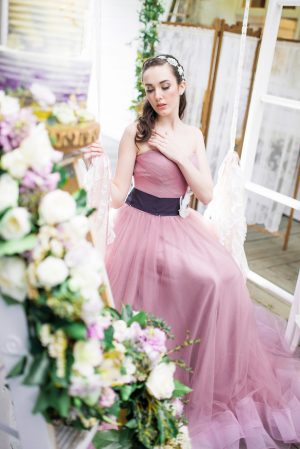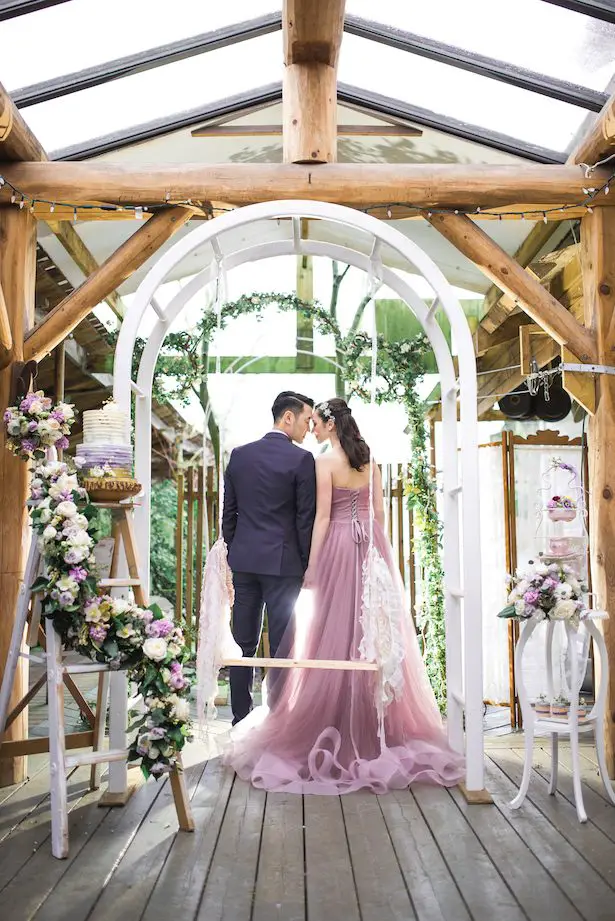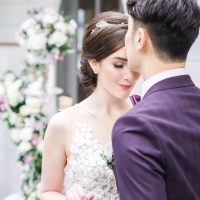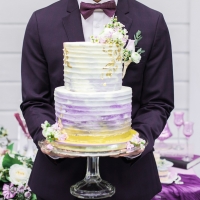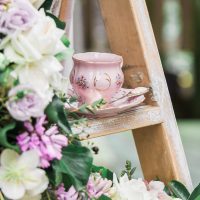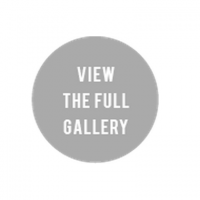 From the Photographer... "The inspiration for this session is vintage glam, with lilac, violet, and soft blush color theme. It is dreamy with an overall fairy tale feel, with two rustic setups; a beautiful desserts table with a floral waterfall design, and a whimsical and romantic lace swing decorated with a rustic ladder with luscious florals.For the main desserts table, the floral waterfall frames the desserts by flowing from the vintage teapot and surrounding the gorgeous rustic buttercream cake in violet ombre watercolor. The intricate details on the rose cupcakes are reminiscent of the vintage tea sets, and all the desserts are also designed with pops of violet and blush. The poem and stationary are all handwritten with soft and romantic calligraphy.The featured wedding gown is 2016 Pronovias organza dress with thread and gemstone embroidery. Its bodice is sweetheart neckline and sheer illusion tulle overlay with thread and gemstone embroidery. The pink tulle evening gown is Clara Couture Bridal's custom collection, with sweetheart neckline, and ruched bodice. This layered A-line skirt with horsehair trim has a whimsical and fairy tale look.We love the lace elements on the lace wooden swing, it is delicate and rustic. It is also hanging from a beautiful wedding arch and is removable for just the wedding arch.It was quite challenging to set up the florals with all the delicate details, especially the tilting teapot design. The models are actually real life couple, whose wedding will be this summer. It was getting cold, and the groom picked up the guitar and started singing in multiple languages to make us laugh and warmed up the whole set."
VENDORS
Photographer:  L'Estelle Photography // Specialty Foods: Charlie's Chocolate Factory // Dress Store: Clara Couture Bridal // Model: Daniel Kim // Makeup Artist: Faye Smith Makeup & Hair // Model:Kimberly Rae // Invitation Designer: Maurelle Calligraphy // Reception Venue: Princess and the pea // Cake Designer: The Cake and the Giraffe // Floral Designer: The Flower Factory // Design and Decor: Vintage Meant For Rent // Jewelry: Virtue Diamonds