Fabulous ways to customize your invites and save the dates, plus get samples of your actual designs before you buy!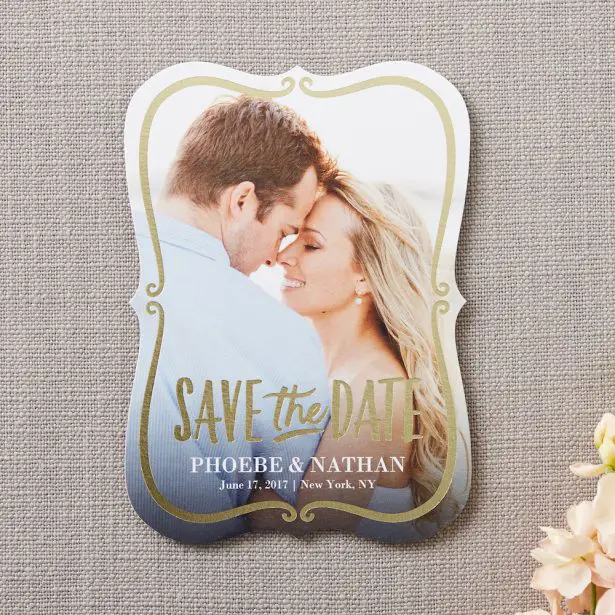 Can I let you in on a little secret? When it comes to crafting a bespoke wedding, Shutterfly is your new best friend. Why? Because whether you're looking for stylish wedding invitations or cute save-the-dates while staying true to your personal style, the stationery experts at Shutterfly have you 100% covered.
And when we say 100%, we really mean 100%. Here are just a few ways Shutterfly makes it easy to make your wedding invitations and save the dates special without making you break a sweat:
Easy-to-do Personalization…
Shutterfly not only offers wedding invitations and Save The Dates that are beautiful and affordable, they also offer the most amazing features as far as personalization goes. With their huge variety of quality products featuring attractive and accessible designs, Shutterfly gives you immense opportunity to infuse your personality into your big day. And thanks to their Custom Color Palette tool (indicated by the color wheel on site), you will be able to easily customize the invitation designs further with almost unlimited color options.
They also have a plethora of pretty trim options — from square and rounded to bracket, scallop and ticket, allowing you to easily personalize your wedding stationery to your style and taste.
Stationery Suites…
If you know me, you know I love to talk about having a cohesive look throughout your wedding day. With Shutterfly, you can say yes to custom wedding invitation sets that are made for each other, and your big day. From invites and RSVP cards to address labels and thank you cards, Shutterfly has coordinating designs to help you share the big news. With styles that range from classic sophistication to boho chic and everything in between, there's no shortage of sweet stationery designs with Shutterfly's Wedding Invitation Collection. Shutterfly's little paper extras tie it all together and represent who you are as a couple.
Try It Before You Buy It…
So it's one thing to create custom wedding invitations online. But then you get your order in the mail and realize, whoops, that pink was a little bolder than you anticipated. Well, Shutterfly is one of the only wedding invitation websites that lets you customize and order 5 free wedding invitation samples so you can discover what your wedding invitations will actually look like. See exactly what you're ordering, from color to paper quality! (use promo code 5WEDINVITES)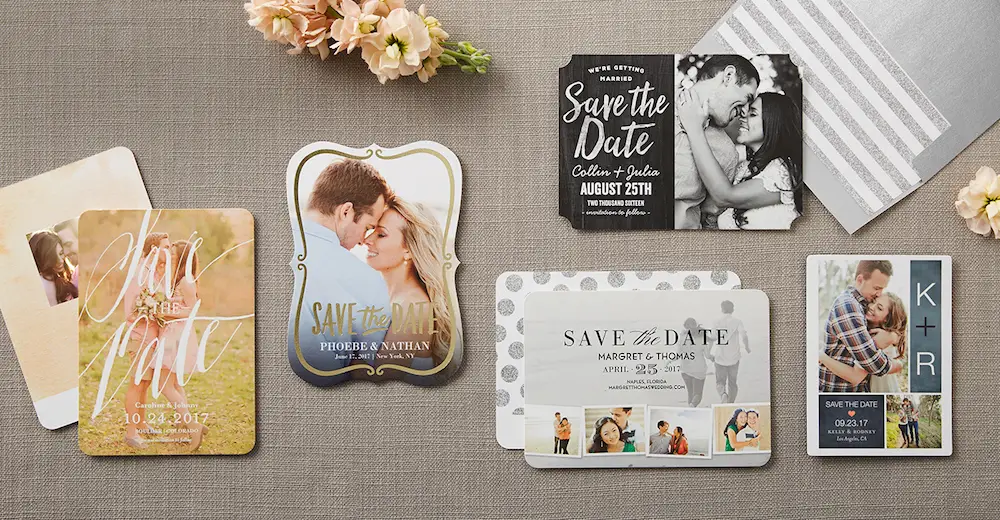 Save The Date Magnets…
With life happening so quickly, your guests may lose track of where they placed their announcements, so why not turn to the cutest & most practical Save-the-Date announcements…Magnets! Shutterfly offers stylish Save the Date magnets to ensure Save The Dates stick around.
Foil Designs…
From invitations to Save The Dates, my favorite designs are Shutterfly's foil-stamped cards, which have real foil and bring an elegant touch to your wedding invitations. And y'all, they are so cool. I don't even think I have to say anything else. Just look: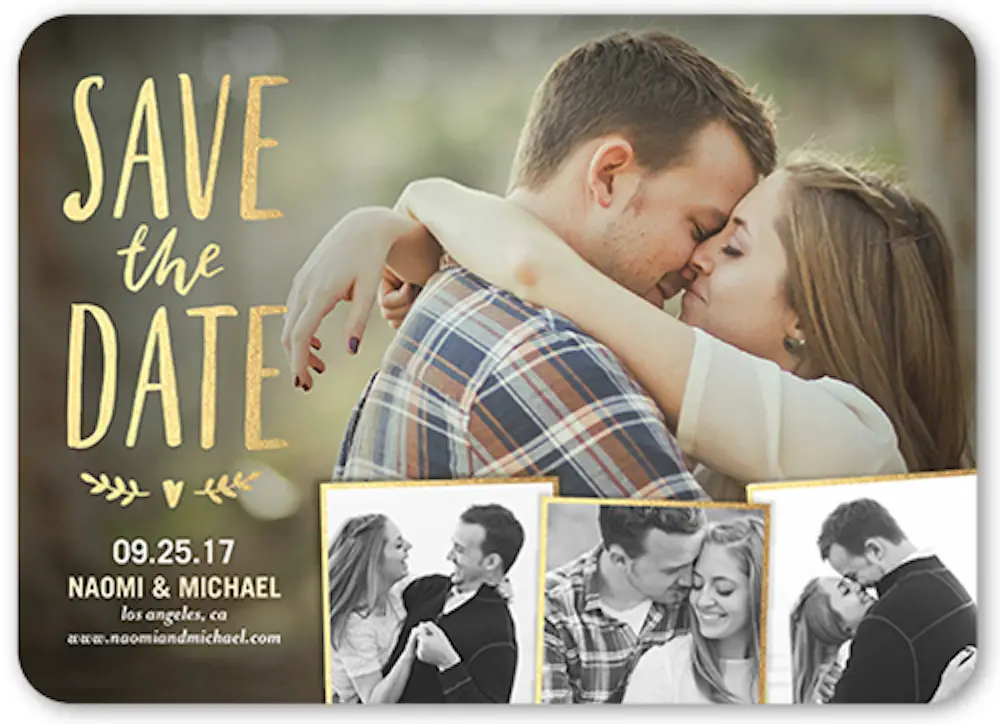 Everything in One Place….
Shutterfly doesn't just specialize in great custom wedding invitations. With Shutterfly, you can one and done all your wedding paper in one stop, plus they offer premium photo books for your engagement, guest book, and wedding. Not too mention some great décor to display all your beautiful wedding photos.And the fact that you can do all of this from your couch? Doesn't get much better than that!
>> CLICK HERE TO BROWSE SHUTTERFLY'S WEDDING INVITATION DESIGNS AND START CUSTOMIZING YOUR INVITATIONS TODAY! <<
This post has been sponsored by
Shutterfly
in partnership with BrideClick, but concerns our own opinion. Thank you for supporting our partners