What Really Happens at Bridal Fashion Week + My Recap Part 1
Hello, lovely readers! Today I am bringing you my recap of New York Bridal Fashion Week. For those of you who aren't familiar with it, allow me to explain how awesome NYBFW  is for us wedding bloggers and the rest of the wedding industry. It is like our Superbowl! I pretty much wait all year for these five fabulous days of spectacular runway shows, marvelous parties and networking galore. But as fabulous as this occasion is, there is also a little secret most people don't share about Bridal Fashion Week… It sounds glamorous, but it's actually a lot of work. It is not for the fainthearted. Picture five days of running around New York City from 9 a.m. to 9 p.m., frantically trying to make it to every runway show, presentation, and appointment you can squeeze into your day. But it is also so much fun! The hundreds of swoon-worthy gowns make it all worthy!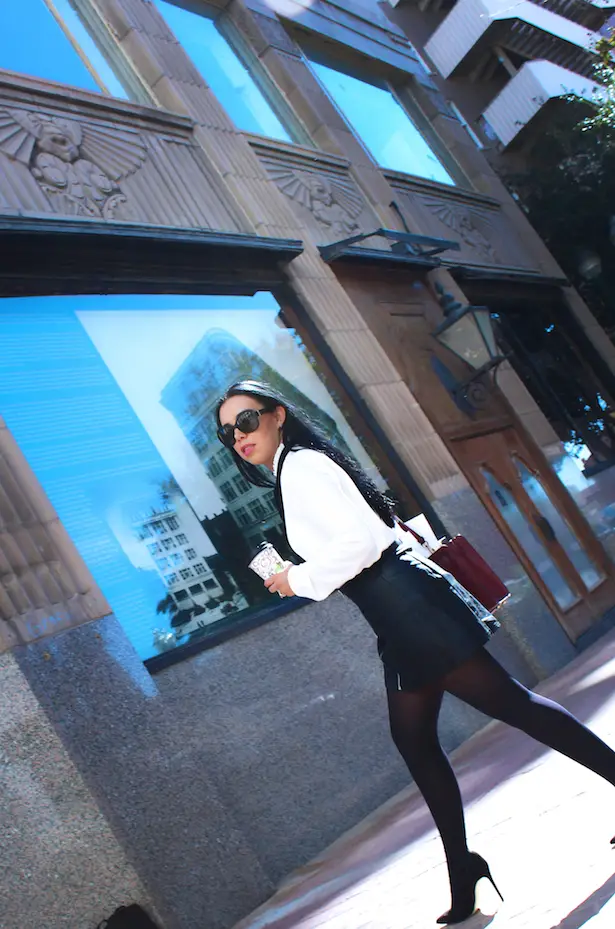 My morning routine during NYBF is the most important time of the day. After a quick espresso to start my day, I get ready for the shows - hair, makeup, cute clothes, high heels. Then I hide my flats on my purse, and I grab one extra cup of coffee to drink on my way to the first show.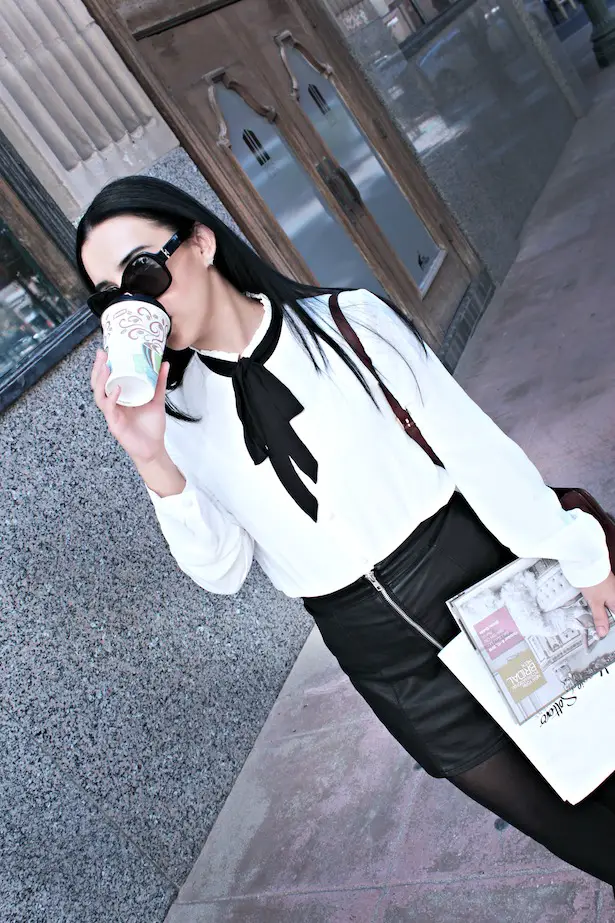 Yes, flats and coffee are the secret to a successful Bridal Market! That is why I always order Dixie® To Go cups on my grocery delivery service as soon as I get to my hotel in NYC. With no washing or cleanup involved, it's one less thing to worry about in the morning. It allows me to enjoy my morning coffee confidently. Their leak-resistant lid & insulated layer gives me the best on-the-go experience to run around the city and ready for the hassle!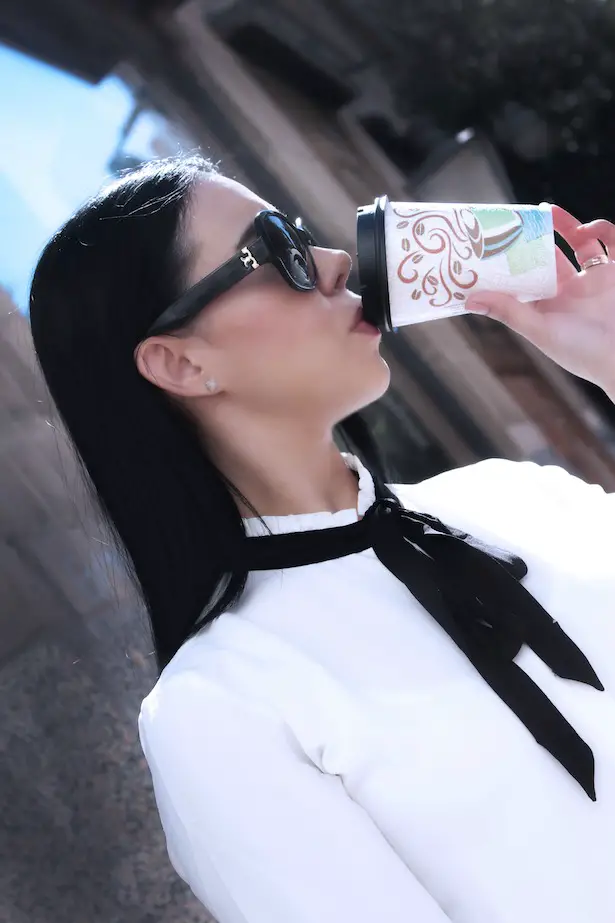 Thursday was my first official day at NYBW. It started at Inbal Dror. I met my friend Maria from Royal Lace Bridal at Carnegie Hall where we enjoyed a fantastic show for the 2017 collection of this talented designer.
In the evening the hubby and I went to the the #aislesocietyexperience presented by Minted. It was epic! Earlier that day, I had spent a couple of hours help the Aisle Society ladies setting up for this fab event. See if you can spot me on this pretty little recap video.
Then we head to the Bridal Week Kick-off Party by WeddingWire at The Press Lounge to wrap up the day. The skyline views were completely breathtaking.
Friday was a busy day. Thank goodness for Dixie® To Go that help me "crush" my days at Bridal Week... that is why it is The Official Cup For Crushing It. My journey started at  Berta Bridal 2017 runway show. The Highline Hotel's gothic architecture served as the setting for this glamorous runway show filled with couture fashion. As always, Berta knocked out of the park!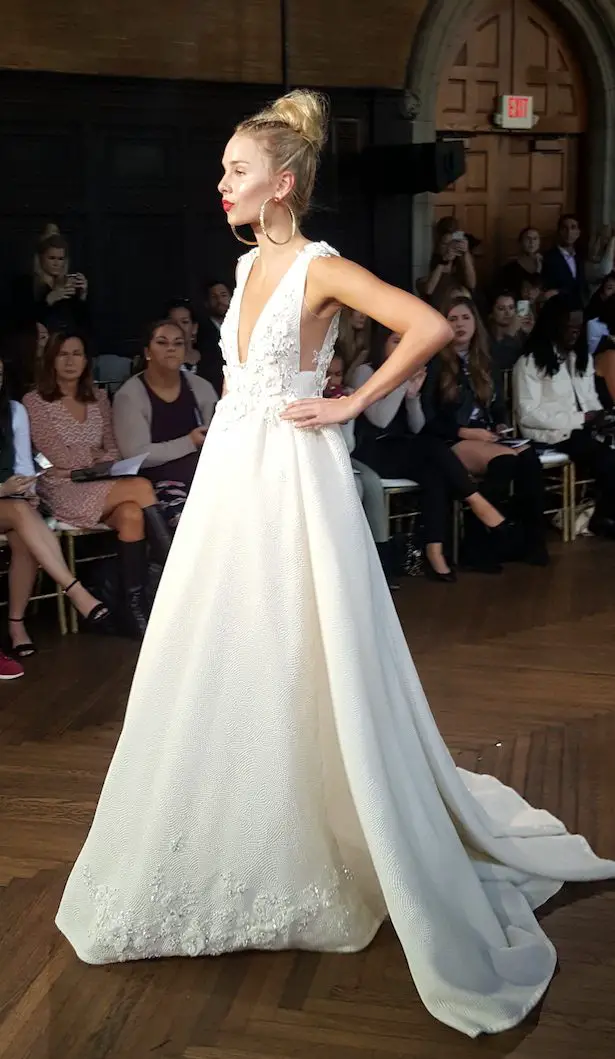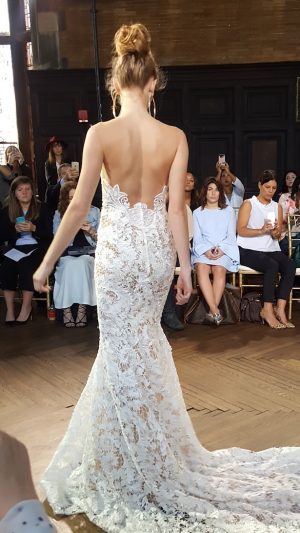 I continued my day to what was my favorite show of NYBFW, Ines Di Santo. Inspired by a french pastry just the set itself was amazing. Yet, the fashion was completely swoon-worthy. Di Santo sent one stunning dress after another down the runway. Trés jolie! 
Next, I head to Rivini by Rita Vinieris Fall 2017 Bridal Runway Show filled with dramatic Swan Lake inspired moments.
I finally got time to eat before heading to the Persy Couture Press Presentation, which by the way I was terribly late thanks to NYC's terrible traffic. Contrary to runway shows, presentations take place in a more intimate setting with a smaller group of people where you can ask questions and take pictures more comfortably.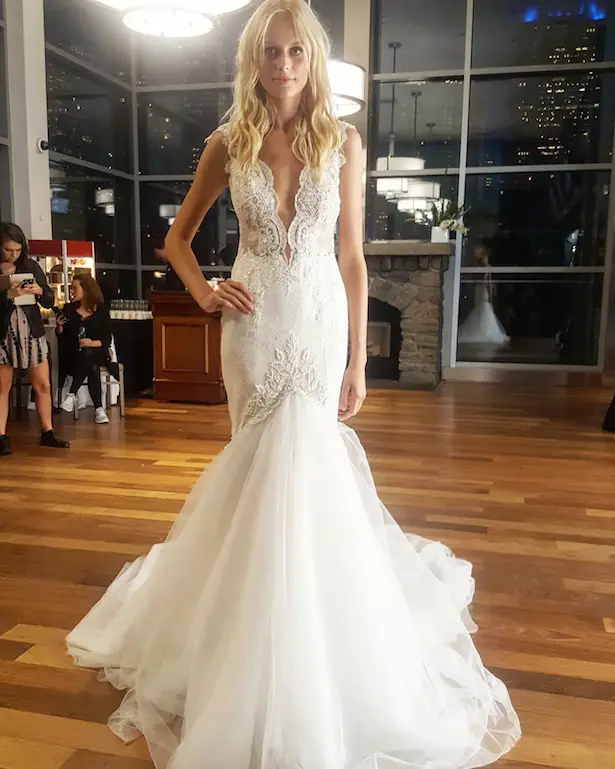 A walked a few blocks to get to my final stop of the day, JLM Couture Spring 2017 Runway Show. One of the highlights of Bridal Market (aka NYBFW), this runway shows includes a cocktail hour followed by the presentation of Lazaro, Hayley Paige and Alvina Valenta's news collection. The fashion is always on point!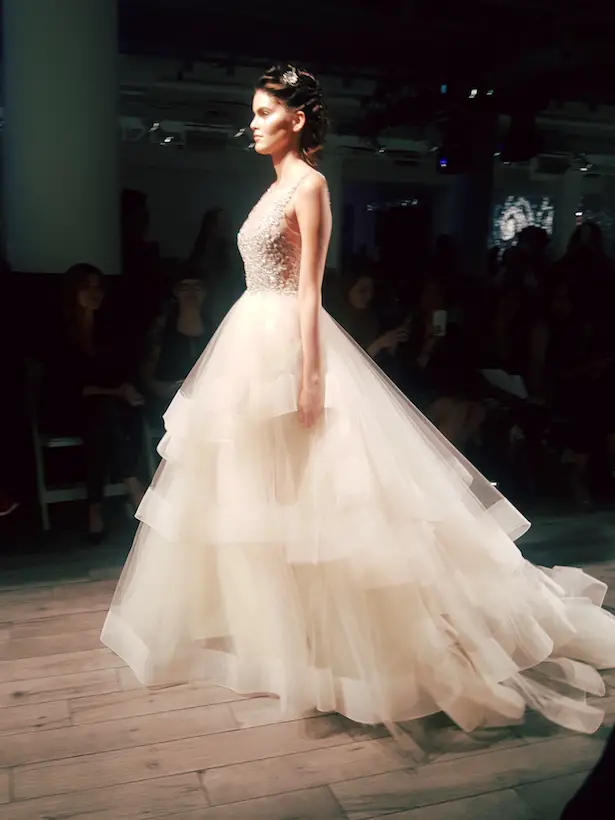 Well, there you have it the recap of my first 2 days at New York Bridal Week. Stay tuned for Part 2 coming up tomorrow!
Photography: John Rodriguez
I was selected for this paid opportunity as a member of CLEVER and the content and opinions expressed here are all my own.