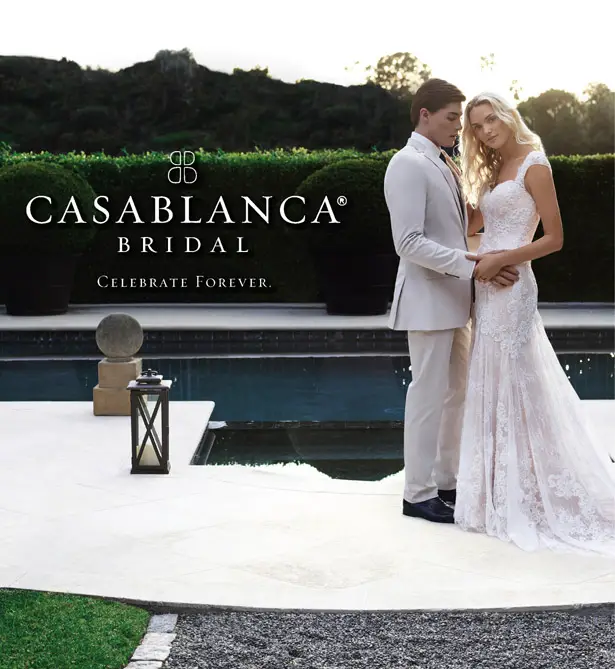 If you are anything like me (and I know you are), then you've been dreaming of your wedding dress since the day you could first say "married."  Yep, countless hours have been spent over the years imagining the gown of your dreams.
The day after my now husband proposed, I jumped into booking my venue and then the quest for the perfect wedding dress started. Because let's face it, when it comes to wedding planning the gown is the most important purchase of all. It's the memory maker. The one thing you'll be able to slip on once in a lifetime and feel perfectly stunning.
And now that the time has come for you to pick out that fabulous frock, look no further than Casablanca Bridal. The creators of glamorous wedding gowns that redefine romance.  I'm talking couture, fashion-forward wedding dresses with a fairy-tale flair that will wow every last one of your guests. And today my friend is your lucky day because we're bringing you their latest bridal collection! Get cozy with your morning cup and discover the amazing pieces Casablanca has in store for Fall 2015.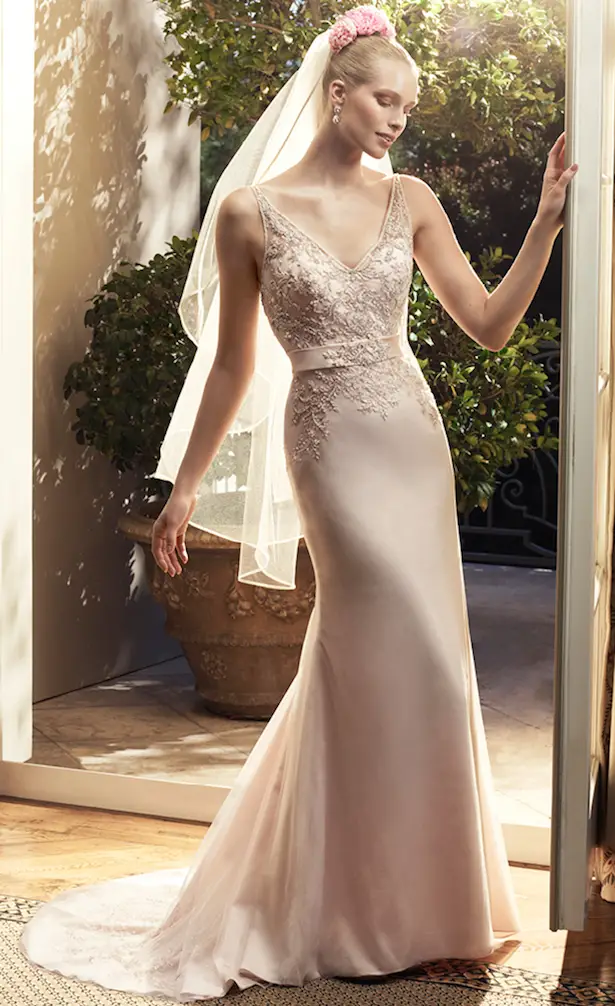 With the Fall 2015 Bridal Collection, Casablanca is introducing a new fit. You probably are familiar with their Traditional Fit for sizes 4 to 28 that is designed for the bride who desires a more relaxed approach to her attire. With light construction formulated around the bodice for support and threading that helps elongate the legs and torso. But now, Casablanca also offers a new fit called Classic Fit for sizes 16 – 32. It offers construction options that are designed to suit the full-figured woman. At Casablanca Bridal they believe that size is just a number. It shouldn't define how you feel or decide what you can and cannot wear, and we couldn't agree more. They believe that everybody deserves a wedding gown that they feel confident and beautiful in, so they've created dresses that will give you confidence in your skin.
However, our favorite feature of this bridal house is their customization. Casablanca Bridal prides themselves on offering brides the opportunity to truly build their own gown, transforming their vision into a tangible design and you can see that on their Fall 2015 Collection that will have you swooning in no time.  For once, we are at a loss for superlatives to properly describe the utter gorgeousness of these gowns, but we can offer at least this much… this is one absolutely stunning collection!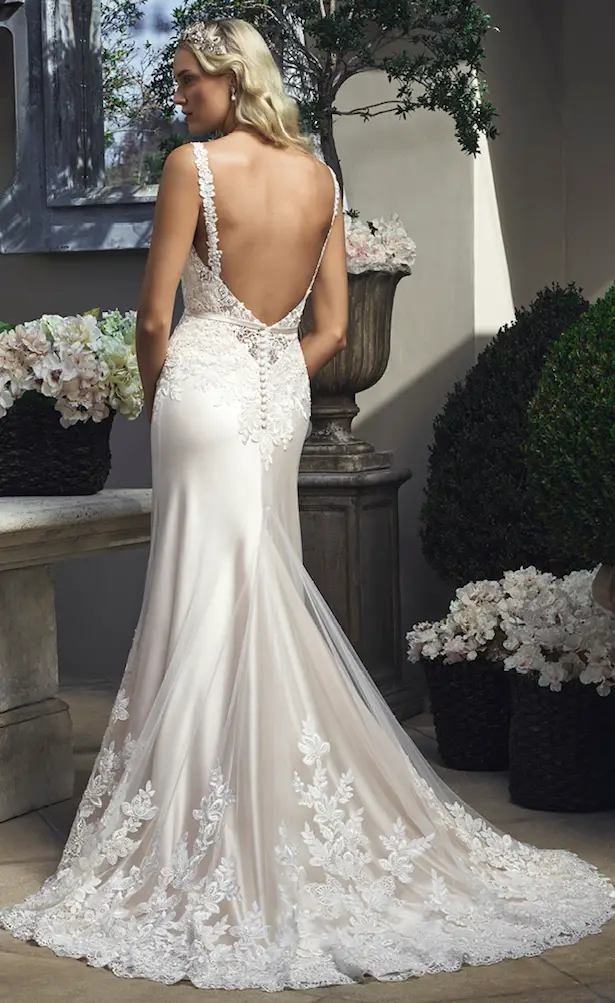 Head over to CasablancaBridal.com and discover why this amazing bridal fashion house is famous for creating the classiest and most sophisticated wedding dresses. Think gorgeous lace details, spectacular statement backs and feminine silhouettes. Whether you are looking for a casual beach wedding or an elegant ballroom soiree, Casablanca Bridal is able to accommodate all fashions. Happy Wedding Dress shopping, loves!
This post has been sponsored by Casablanca Bridal in partnership with BrideClick, but concerns our own opinion. Thank you for supporting our partners.