My dears,  if you've set your wedding date and ordering invites is on the agenda, we've got some exciting news for you! MagnetStreet – an amazing resource for all your wedding stationery needs – is celebrating its 10 year anniversary serving brides and grooms with a huge sale, offering 30% off of all wedding product orders, now through May 18th. Keep reading to get the full scoop!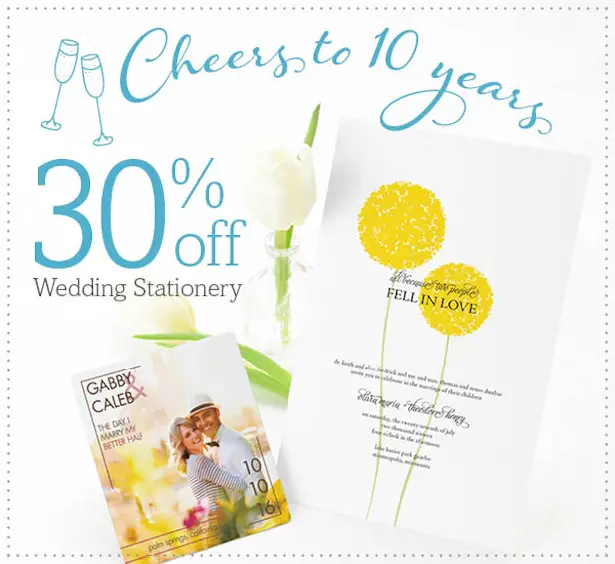 Back in 2005, when MagnetStreet officially open its virtual doors, it was one of the industry pioneers in offering Save the Date Magnets. Nowadays, MagnetStreet is a full service wedding stationery provider, offering the prettiest invitations, programs, thank yous and favors on their stunning specialty papers.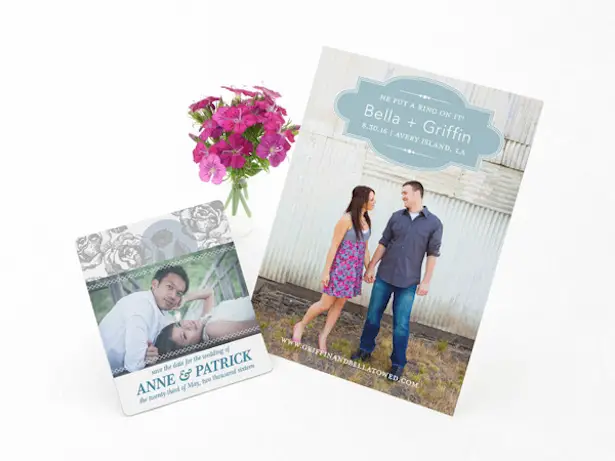 Besides it's lovely designs, we love MagnetStreet's incredible color tools that allow brides to use any color combo they like, right on the site. And to take your big day to a whole new level of color-perfection, MagnetStreet offers free samples with custom colors and free color swatch cards to ensure a palette that's true to life. And that my friend is how you keep your wedding day cohesive AND seriously gorgeous!
So what are you waiting for? Hop on over to MagnetStreet to see what all the fuss is about! And go quick to take advantage of their Anniversary Sale and get a 30% off your entire purchase in their Weddings and Life Moments departments. Enter the code: WCHEERS at checkout (expires 5/18/15).
This post has been sponsored by MagnetStreet via Syndicate Ads, but concerns our own opinion. Thank you for supporting our partners.