Lovelies, I have good news! Today we're continuing our showcase of the best in weddings of 2014. And what a better way to follow up our amazing feature on the Best Cakes of 2014 than with a parade of the most popular centerpieces of the year – and some of my favorites, too. Yep, it's pure floral eye-candy ones more here at Belle The Magazine, so settle in, relax and get ready to enjoy the Best Wedding Centerpieces of 2014.
In case you are new to Belle The Magazine, allow me to introduce you to my monthly series 12 Stunning Wedding Cenetrepieces, where every month I gather the most beautiful centerpieces from around the web. It is totally worth seeing. The following floral arrangements were originally featured on our 23rd Edition and they became some of your faves this year.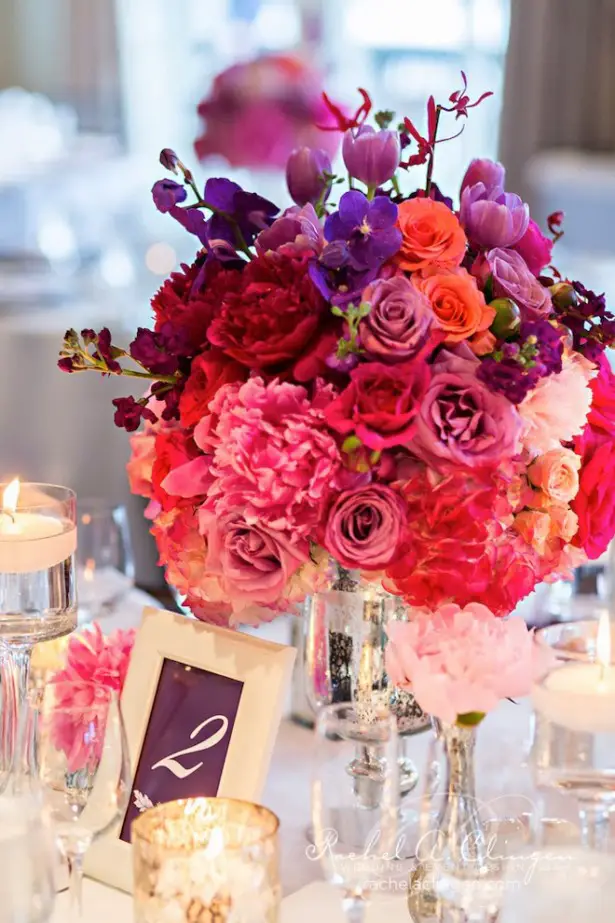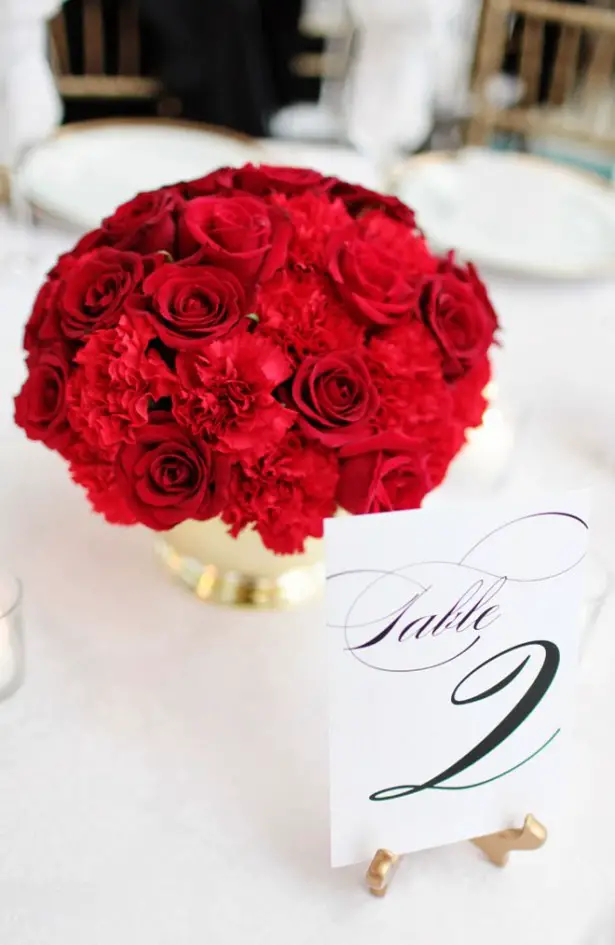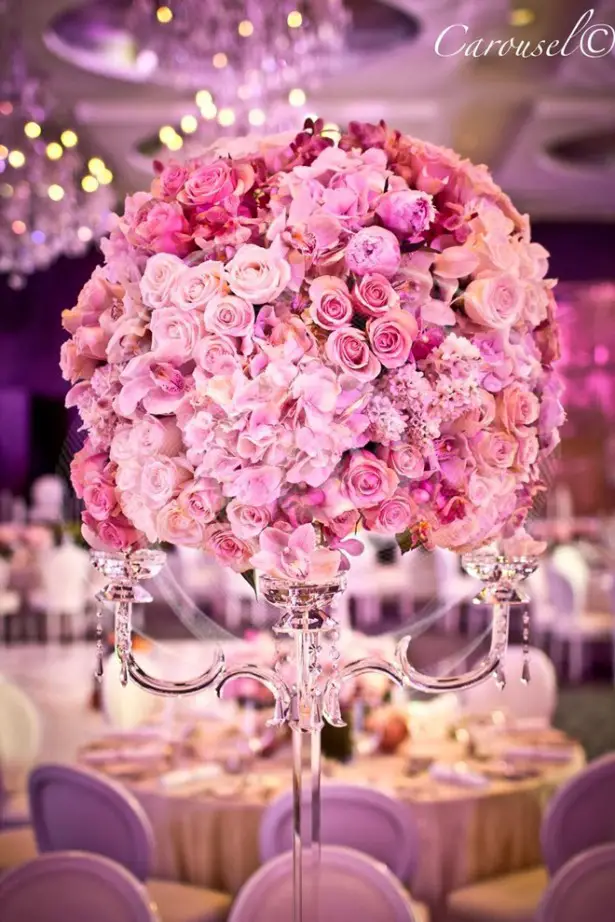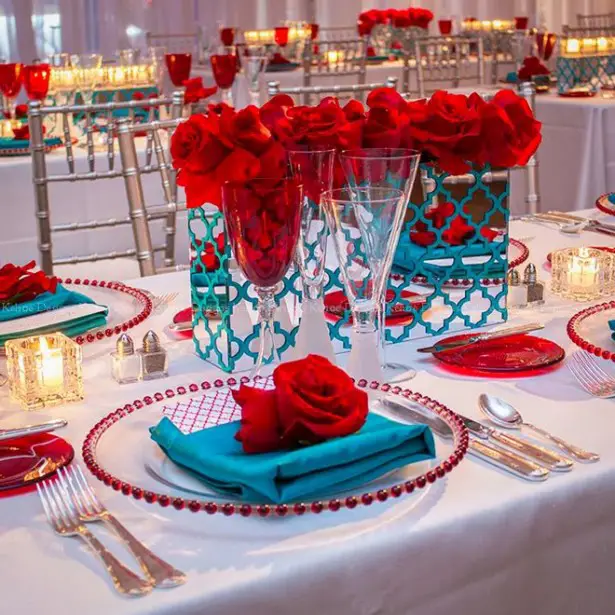 Inside our 24th Edition of 12 Stunning Wedding Centerpieces you'll find these three breath-taking numbers that conquered the harts of many on Pinterest and Tumblr.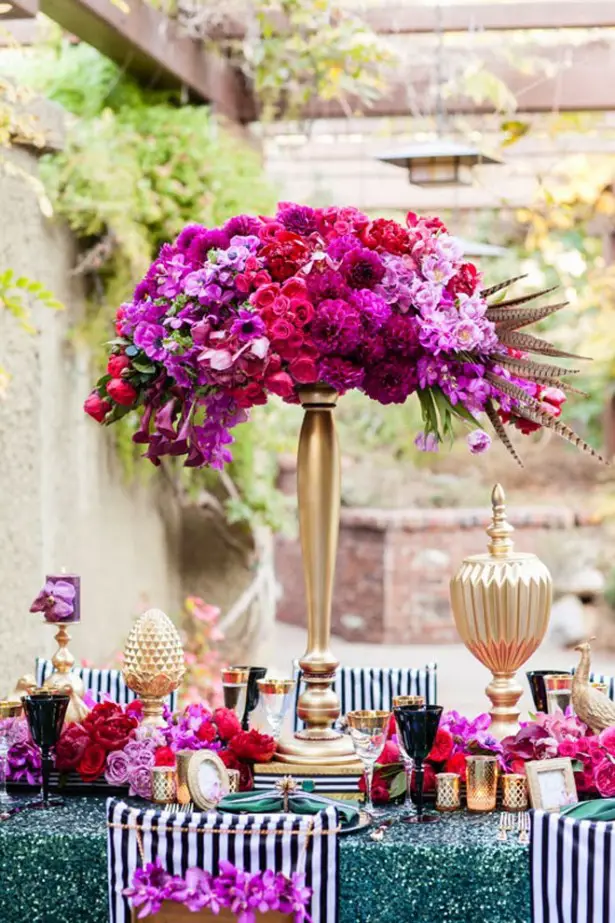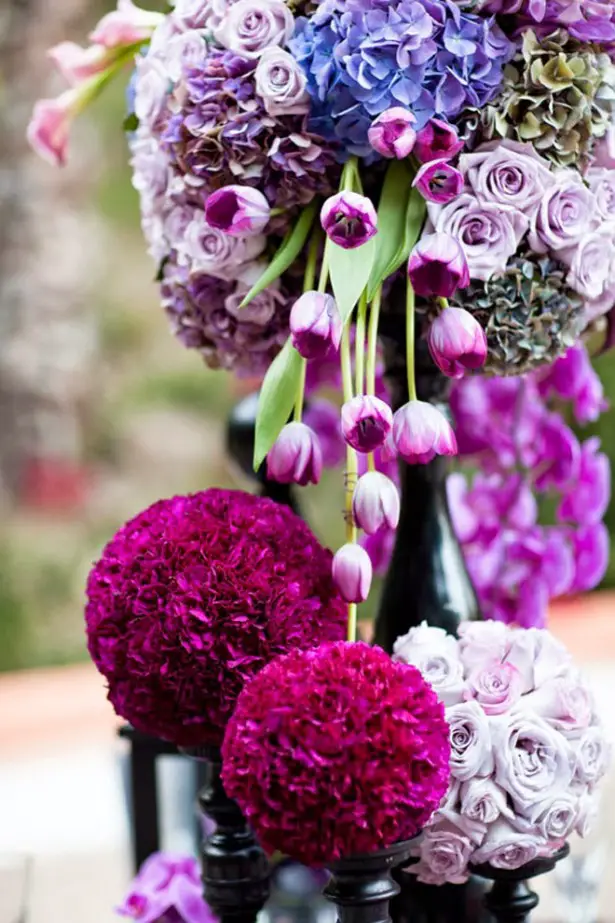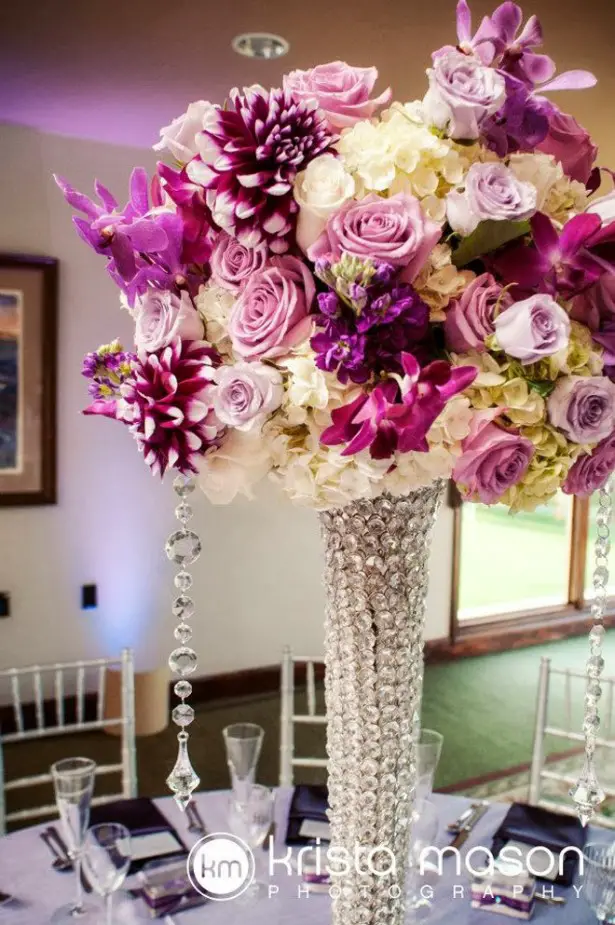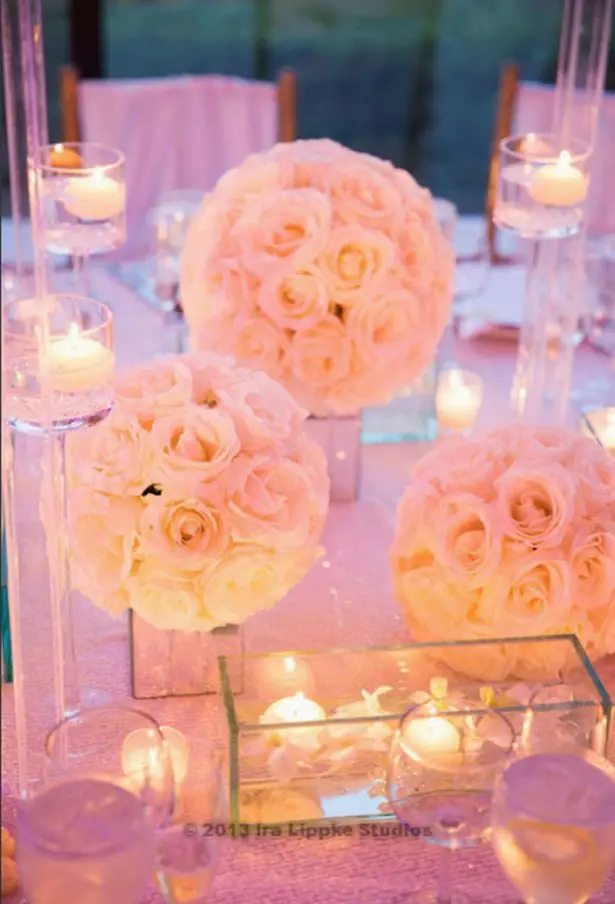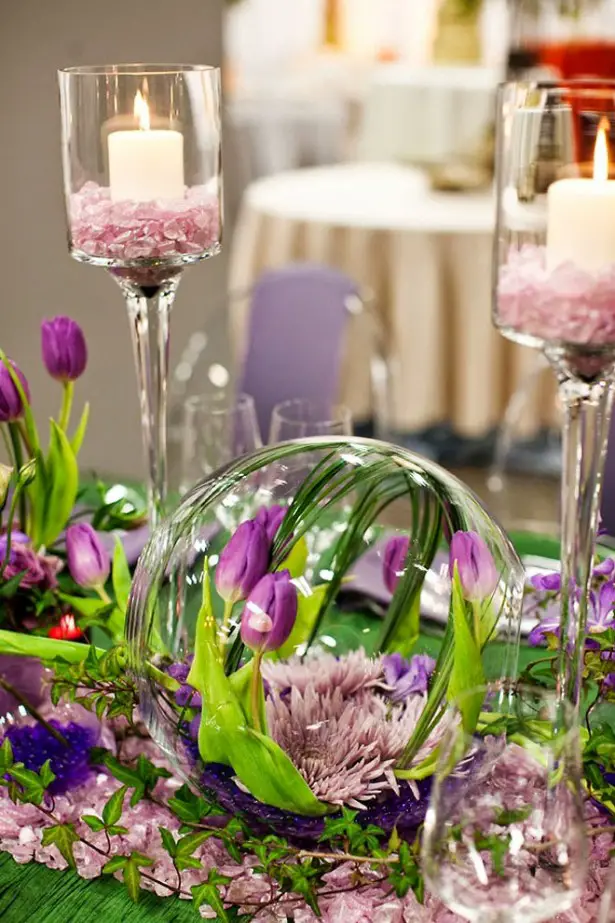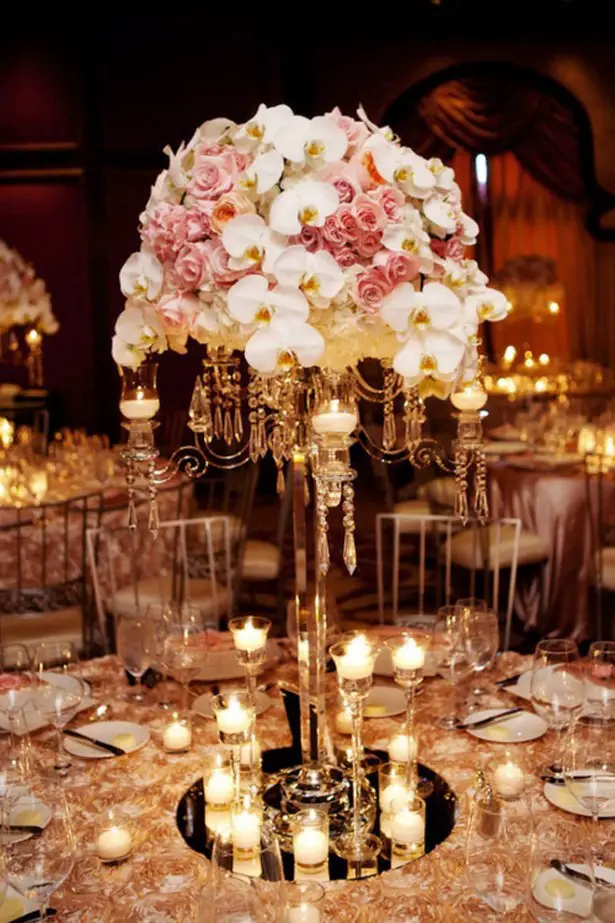 On my installment #26 of 12 Stunning Wedding Centerpieces I managed to bring 3 floral beauties that quickly became some of the most popular of 2014.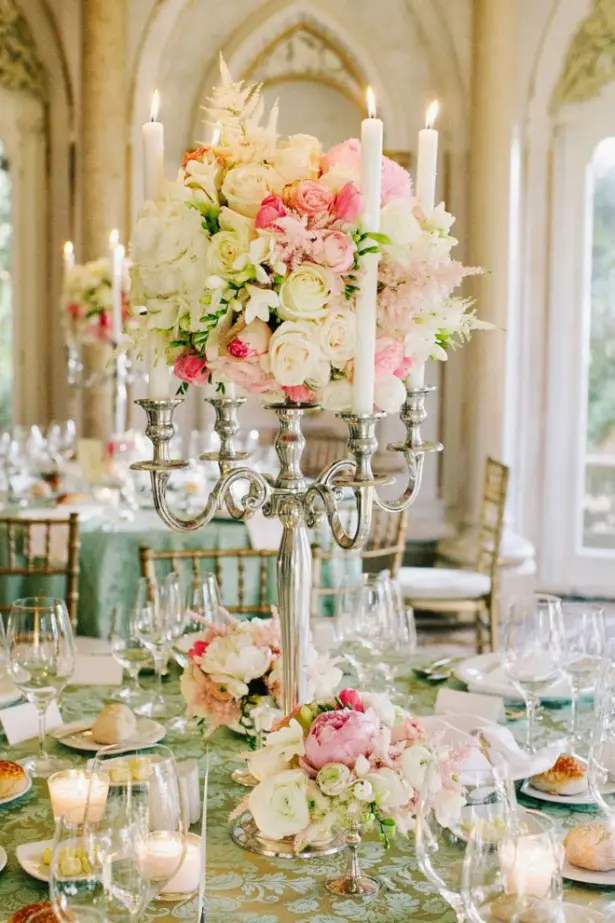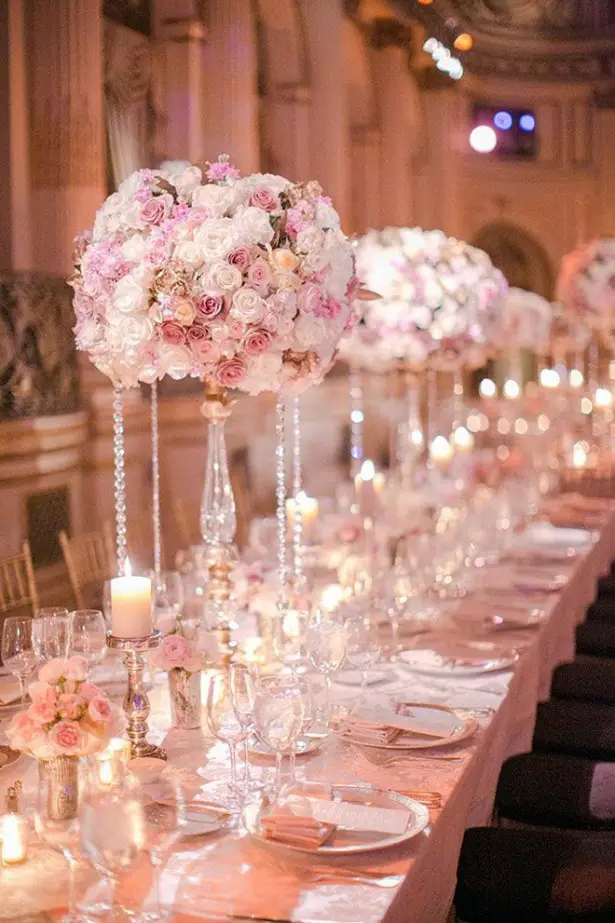 Sometimes real weddings is where you'll find the prettiest centerpieces on this little blog. Photographed by Arte De Vie Photography  this blush and ivory centerpiece is here to prove it. We invite you to stop by Fifty Shades of Purple for a Luxury Wedding and see more of this gorgeous affair.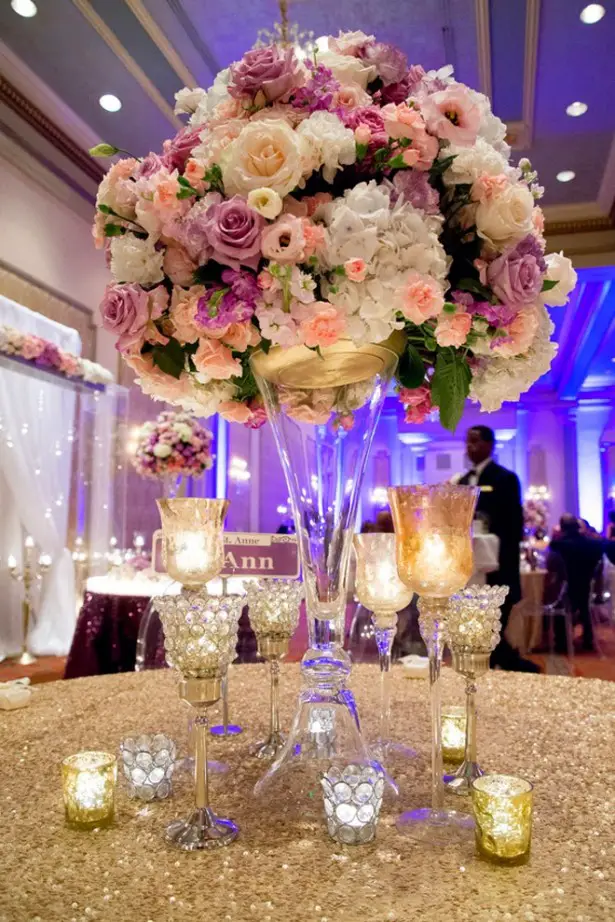 In 2014 BTM was up to a whole lotta wedding inspiration for your viewing pleasure and in our journey to find all-things fabulous we discovered one of the pretties floral arrangements out there inside a marvelous Contemporary Meets Classic Oz Wedding Inspiration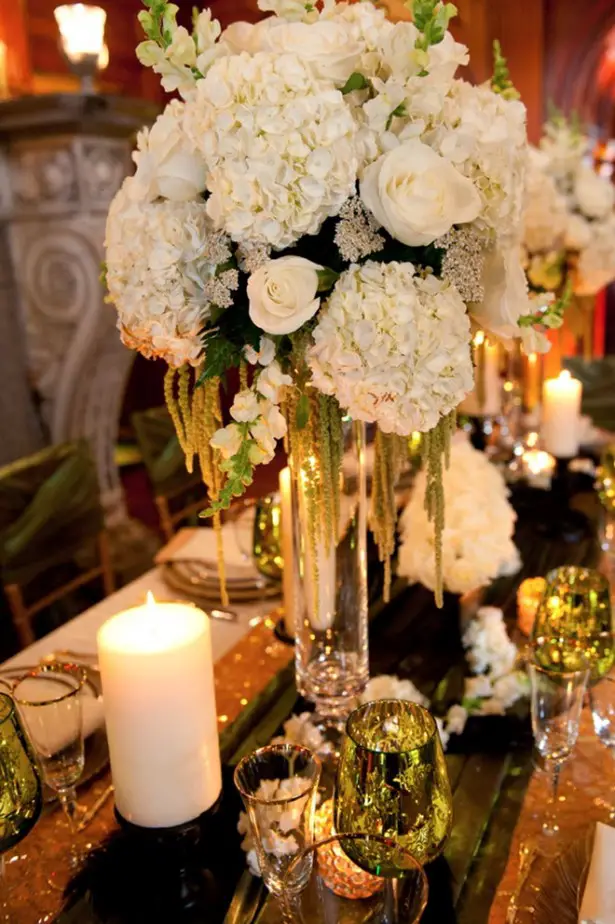 Our 28th edition of 12 Wedding Stunning Centerpieces features 4 jaw-dropping floral arrangements that stole my heart, and yours as well, on 2014.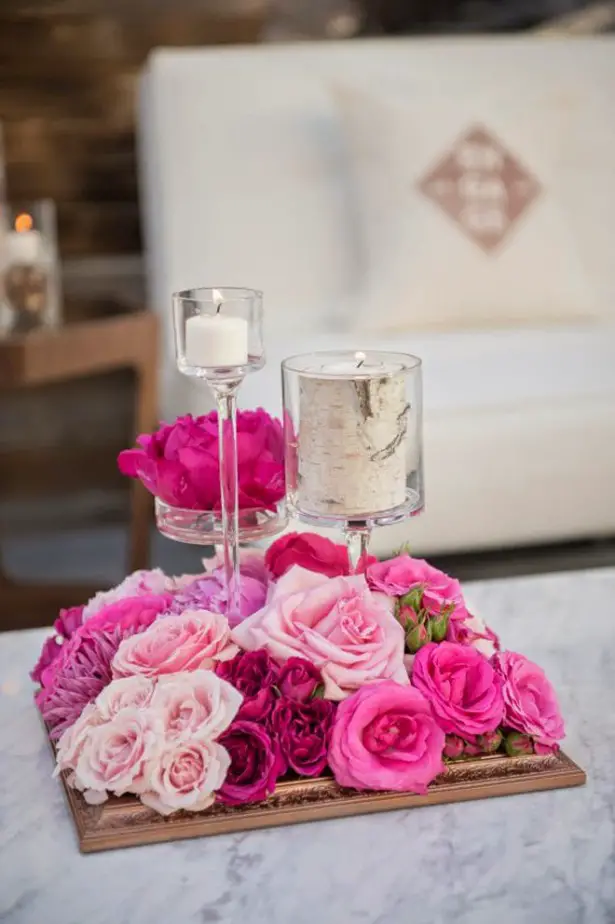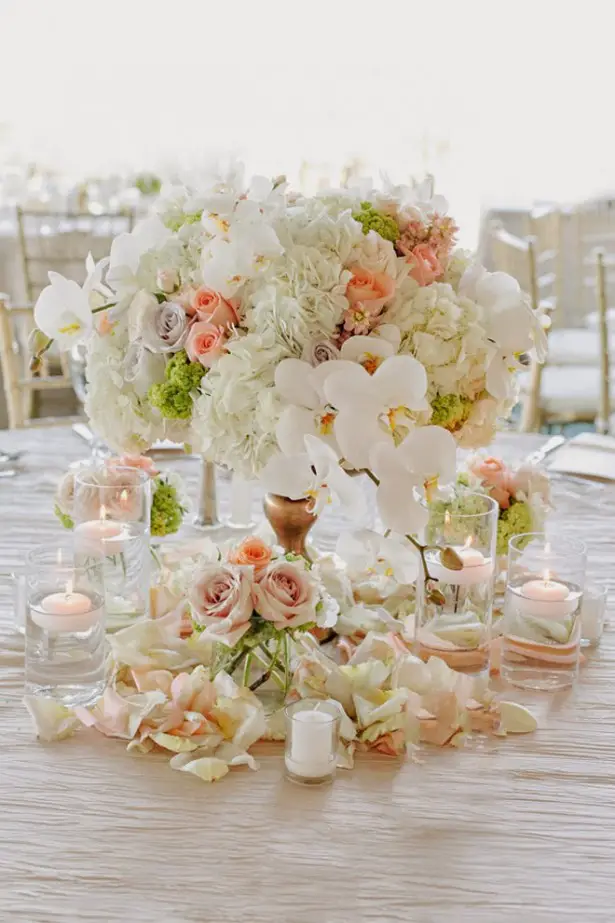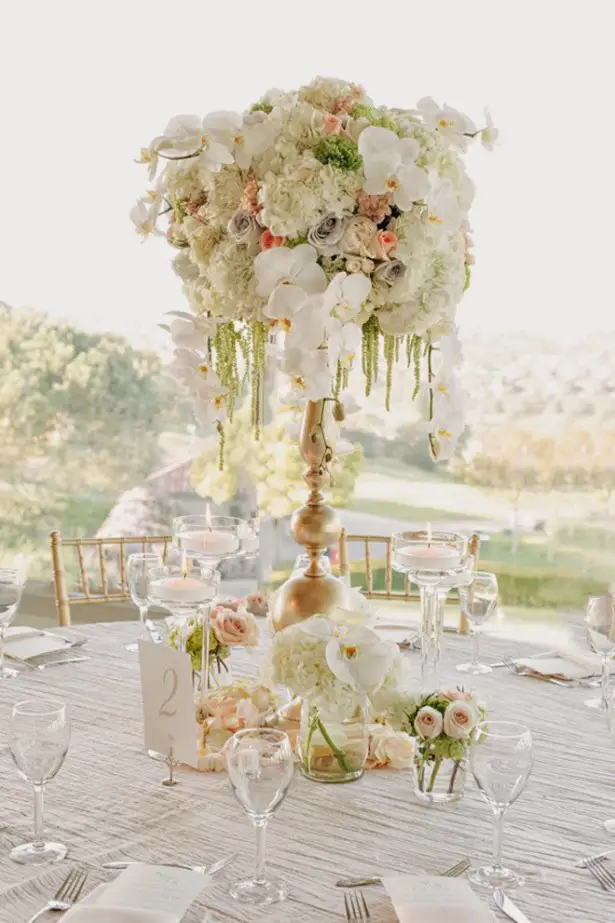 When Modern Industrial Meets Vintage Chic amazing things happen, case in point this lovely centerpiece photographed by Brian MacStay Photography.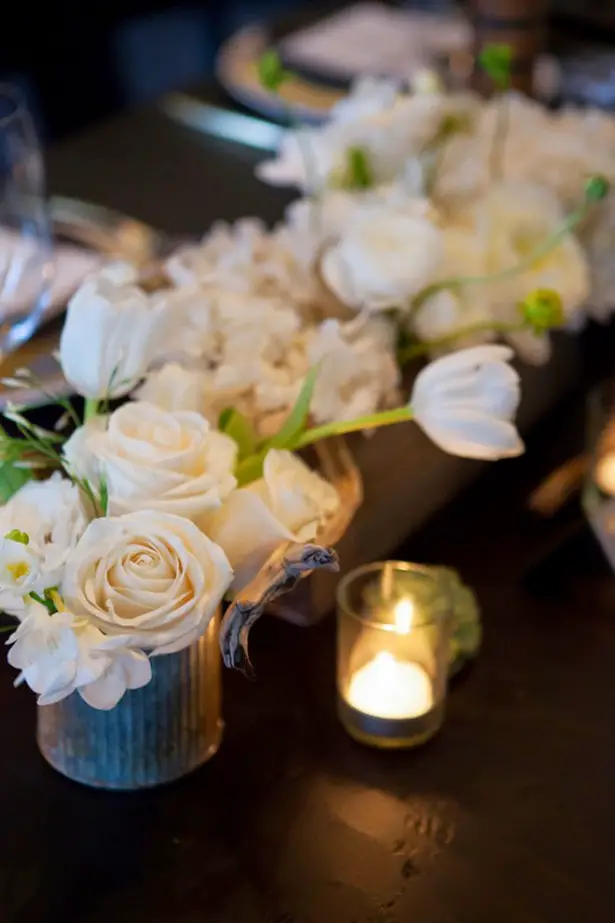 So are you ready to get completely knocked off your feet? The gorge lantern centerpieces are actually from a little obsession we like to call Pier 1 Imports. It's pretty amazing how a much a little designing and a few lush blooms can transform a room. Stop by and enjoy all the beauty on this Classic and Romantic Wedding with DIY Details.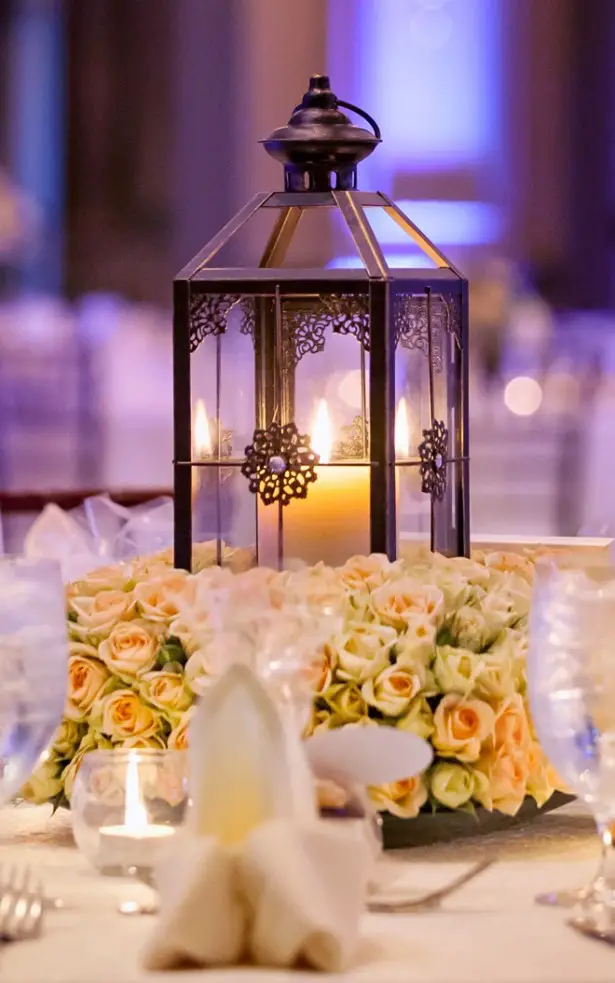 Crisp white centerpieces always manage to steal hearts, specially when candlelit is involved And these beautiful floral arrangements that I brought you on  my latest round up of Stunning Centerpieces had the wedding world going bananas during 2014.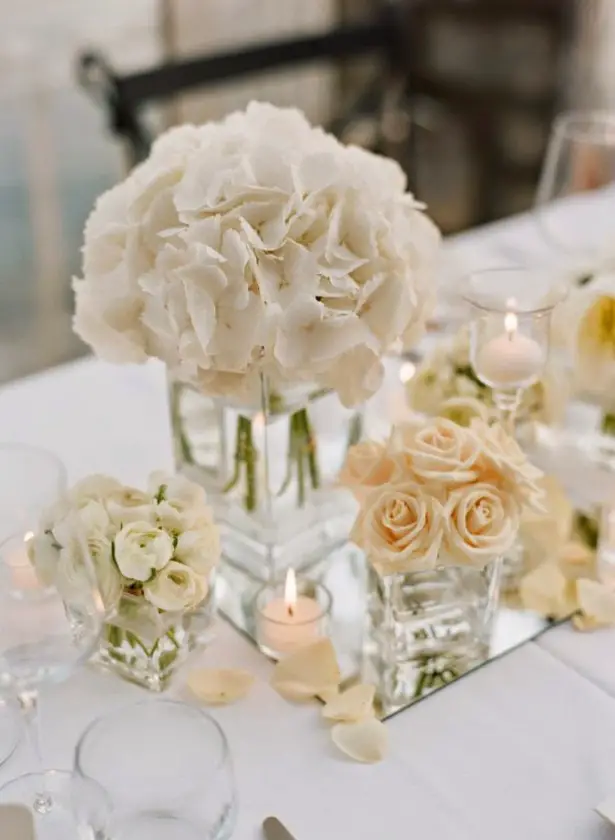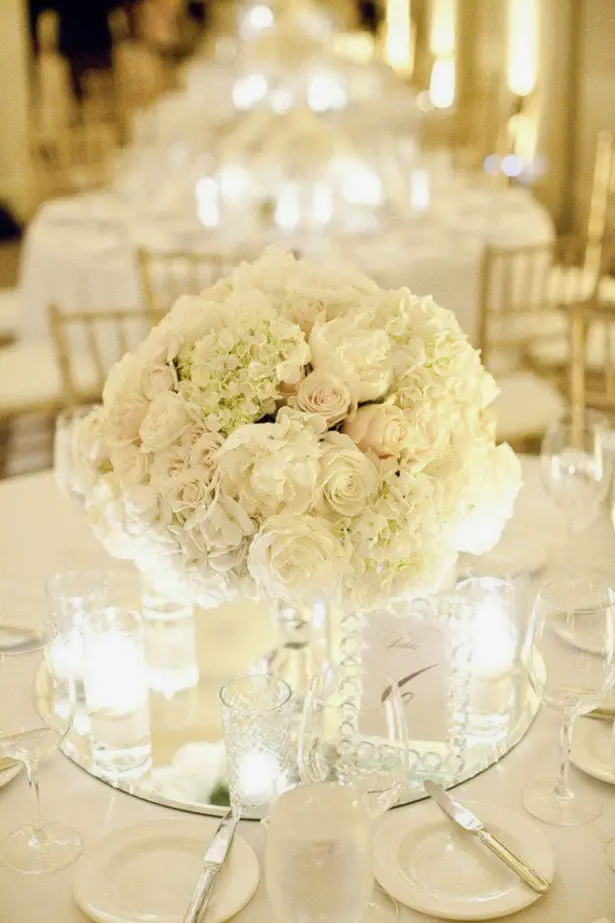 Luxury seems to be your thing (don't you worry is our thing, too)! This centerpiece with a mix of purple hydrangeas and red roses, and just the right amount of bling quicly became one of your faves. Take a look at the entire wedding here — your eyeballs will thank you!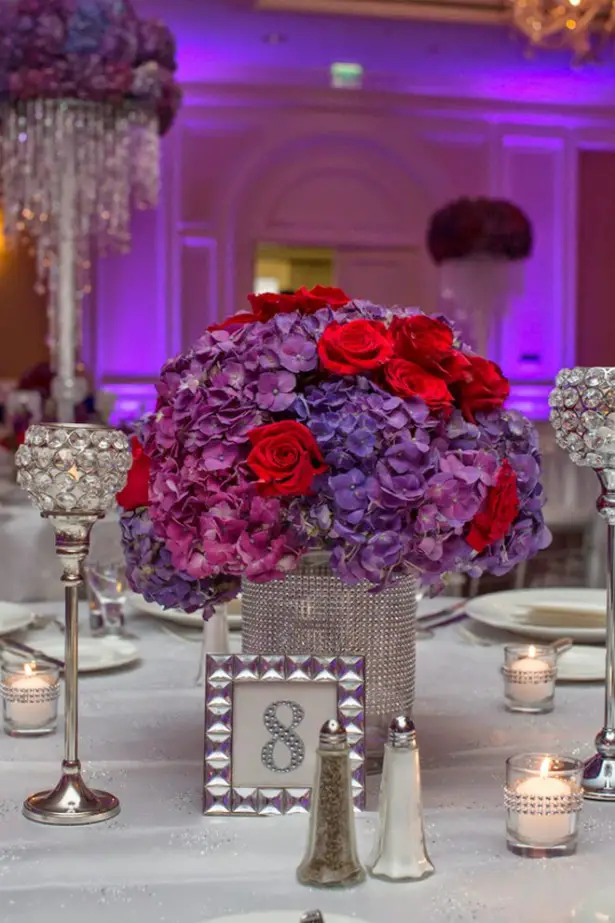 Interested to see more of what we shared on 2014? Then stop by: