Fall is here, but the wedding season is still on. The best part about fall weddings is the temperature; it's not too hot, nor too cold. That being said, it's not uncommon to be confused about what to wear. Whether you're attending a romantic garden wedding, countryside nuptials, or a beach celebration, we're excited to share the hottest trend —floral dresses! You'll keep warm and look stylish, too. In this blog, we're going to explore gorgeous floral dresses for fall weddings from AW Bridal.
1) There's just something about fall weddings that make them truly magical, and what better way to add that extra touch of magic to your big day than with a floral wedding dress? Not only are they unique and eye-catching, floral wedding dresses are perfect for fall with their warm and rich colors that perfectly complement the season. Whether you opt for bold and vibrant blooms or soft and delicate petals, a floral dress will have you looking and feeling like a true queen on your special day. Just imagine walking down the aisle with your beautiful floral gown trailing behind you, a vision of beauty and elegance that leaves your guests speechless. Don't let the opportunity to wow your guests pass you by – choose a floral wedding dress and make your fall wedding one for the books.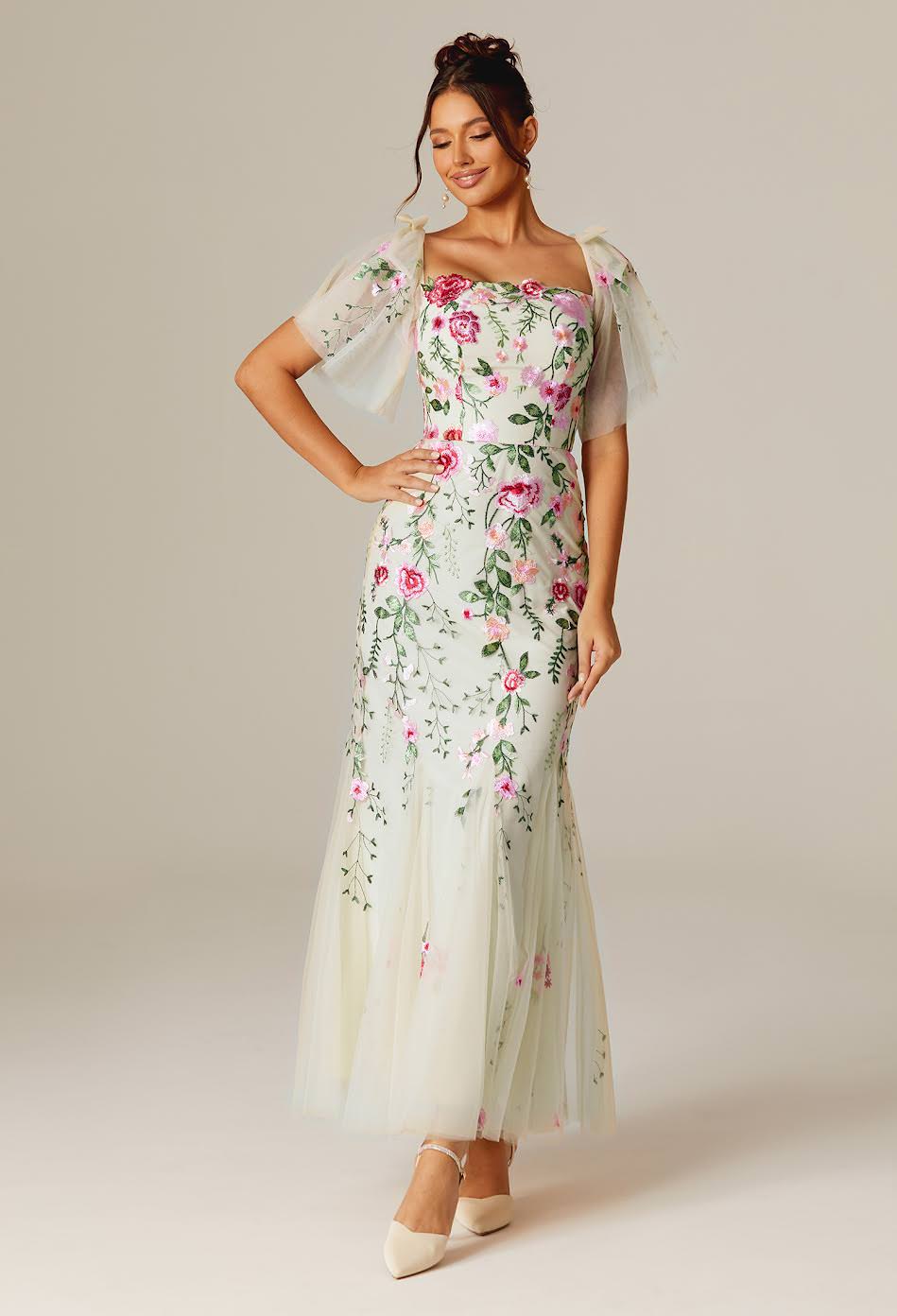 2) If you're keen to embrace bold colors but still want to rock the floral trend, then a dress with different prints is the way to go. This stunning floral wrap dress's multi-colored print and flowy maxi length make it ideal for autumn weddings. The long sleeves make it perfect for outdoor weddings in case it gets a bit chilly.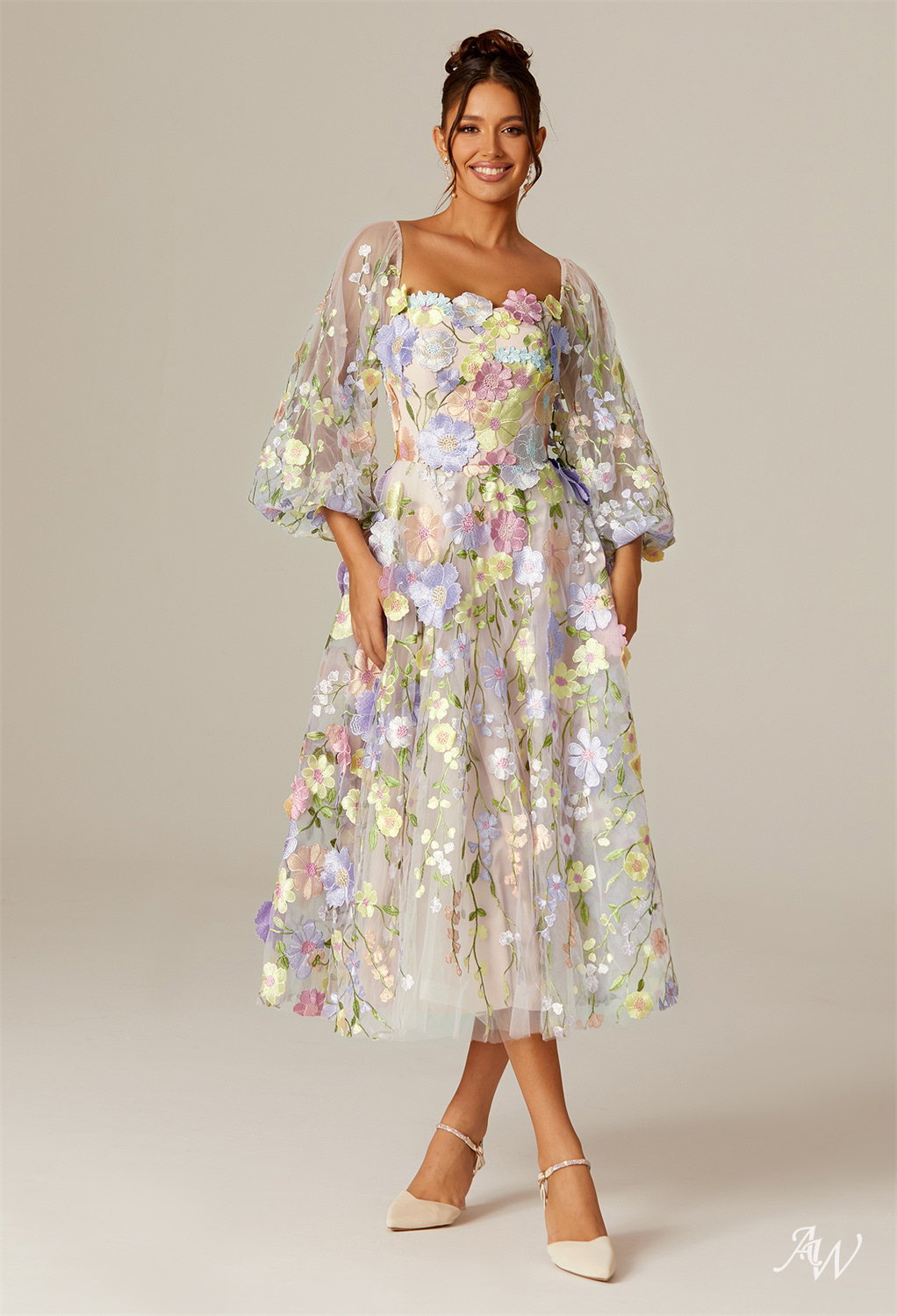 3) You don't have to stick to a maxi dress if that's not your thing. A midi dress can be just as pretty. This blue floral mini-skirt dress has a flattering silhouette with pleated details flowing from the waist. It's an excellent option for those who prefer to explore the floral trend in a fun way.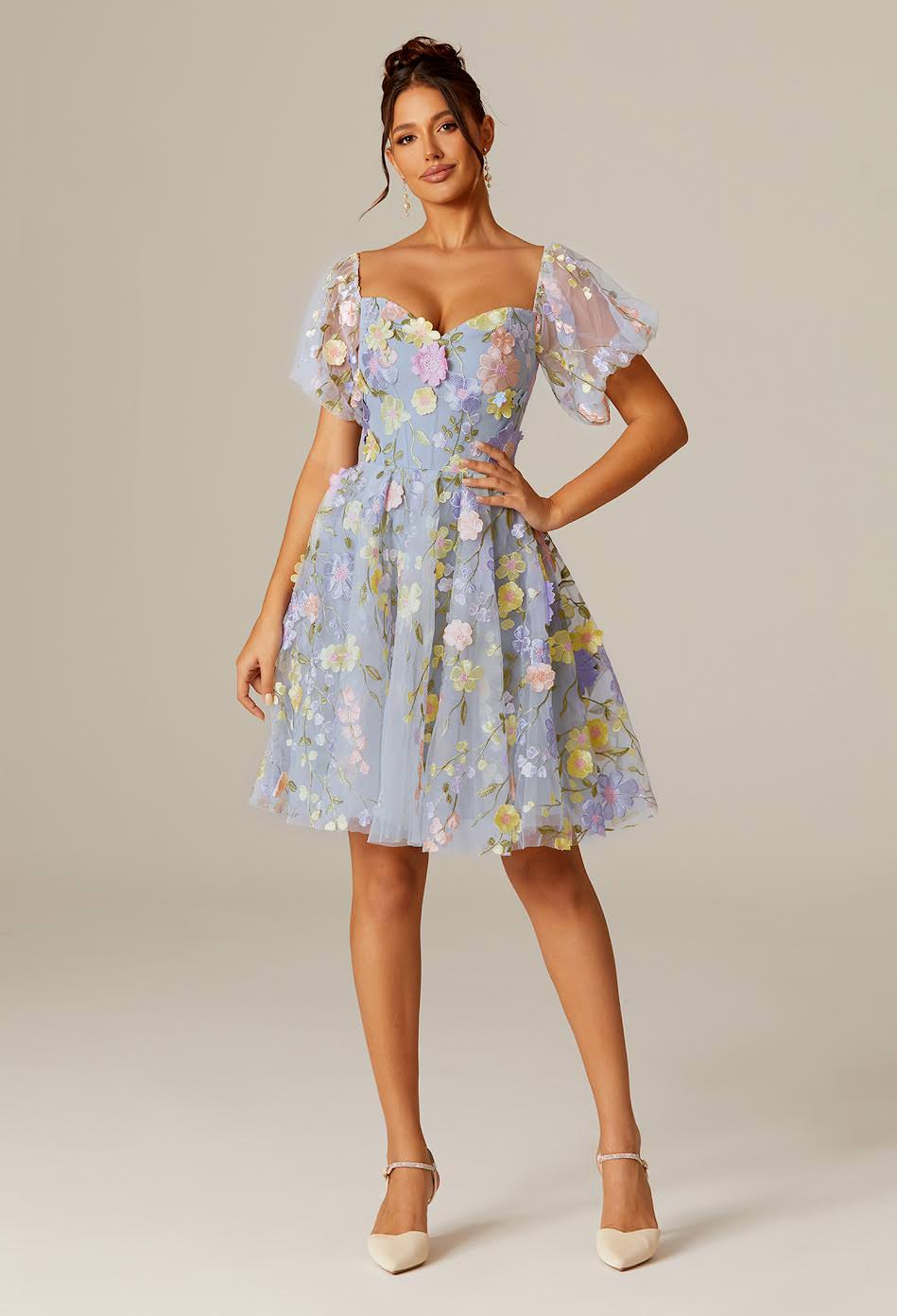 4) Lastly, if you're looking for a dress that's a little bit more dramatic and memorable, this black floral dress will do the job. Instead of going all out with a bold color palette, switch to a black base with a pop of colors on the flowers. You can't go wrong with a dress that's both elegant and stylish.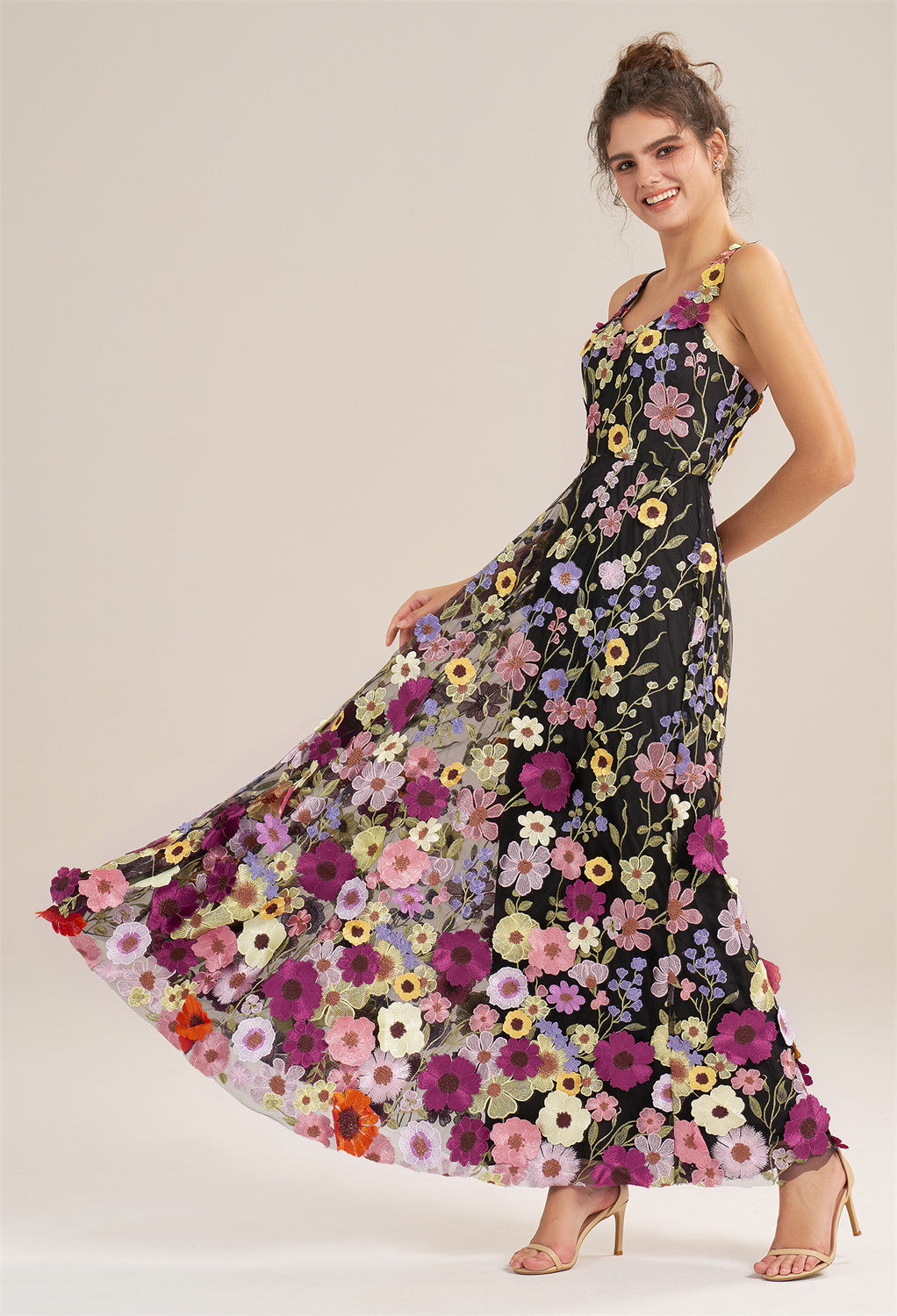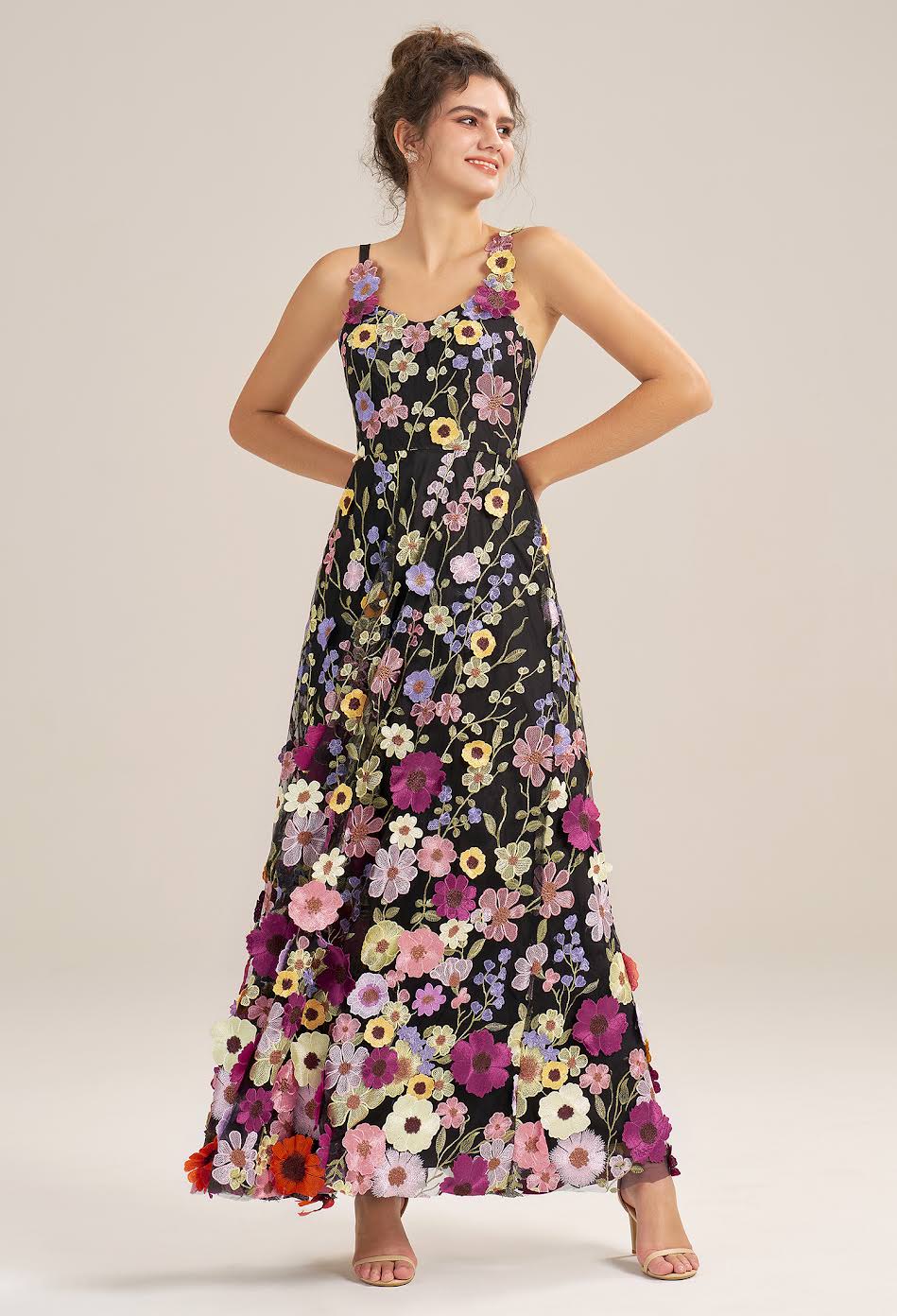 Don't shy away from floral dresses this fall season, whether you're attending an outdoor or an indoor wedding. Remember, you can always add a shawl or a cardigan to keep warm. Finally, complete your look with the perfect pair of shoes, clutch, and jewelry, and you're ready to go.
We hope we've inspired you with our list of top floral dresses for fall weddings from AW Bridal. Happy Shopping!