Black Tie Vintage Wedding
A Melvin Gilbert Photography wedding never disappoints, but when you add pale pink details and California weather to the equation? You, my dear, have got Black Tie Vintage Wedding perfection right at your fingertips. Designed with a natural, beautifully vintage aesthetic, it's a day that plays off its So Cal setting and the results is a black-tie wedding done so, so right. Enjoy it all in the FULL GALLERY.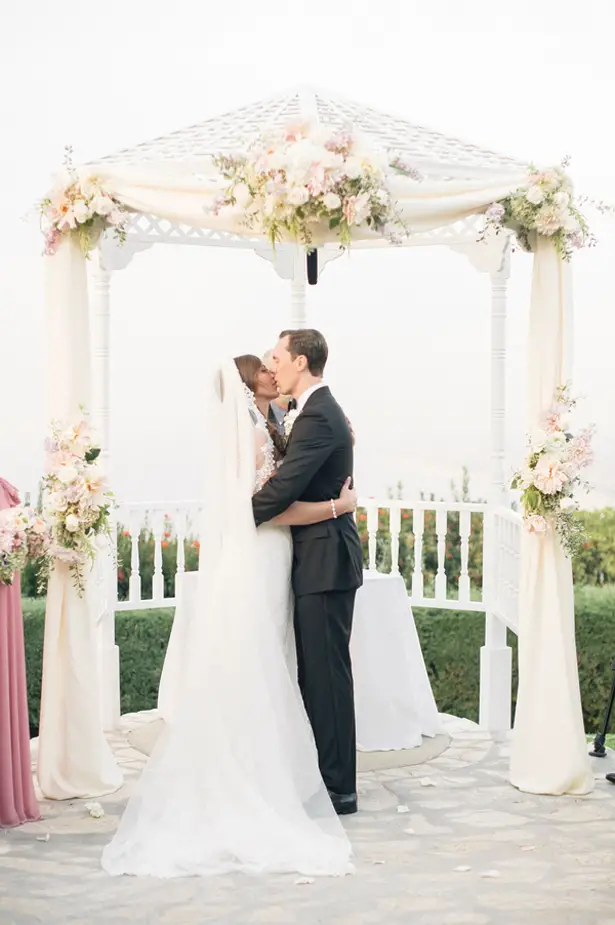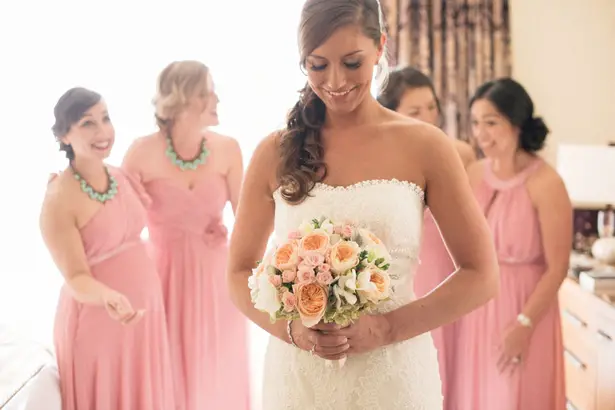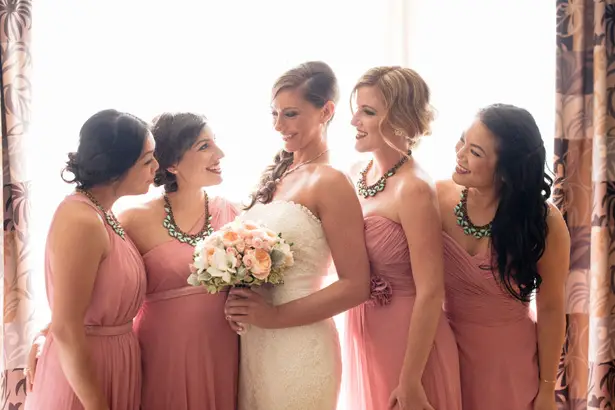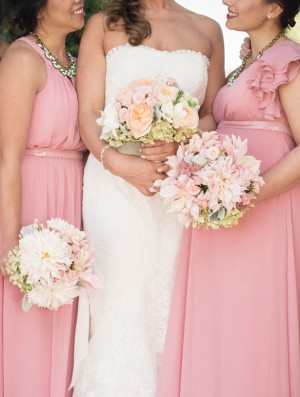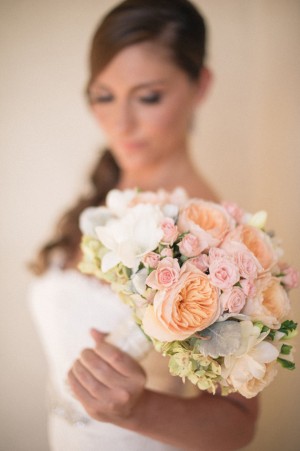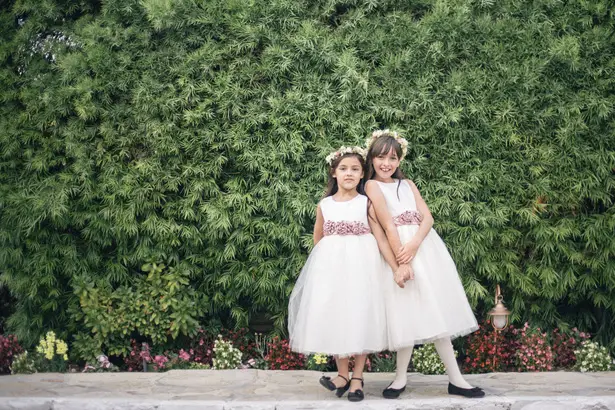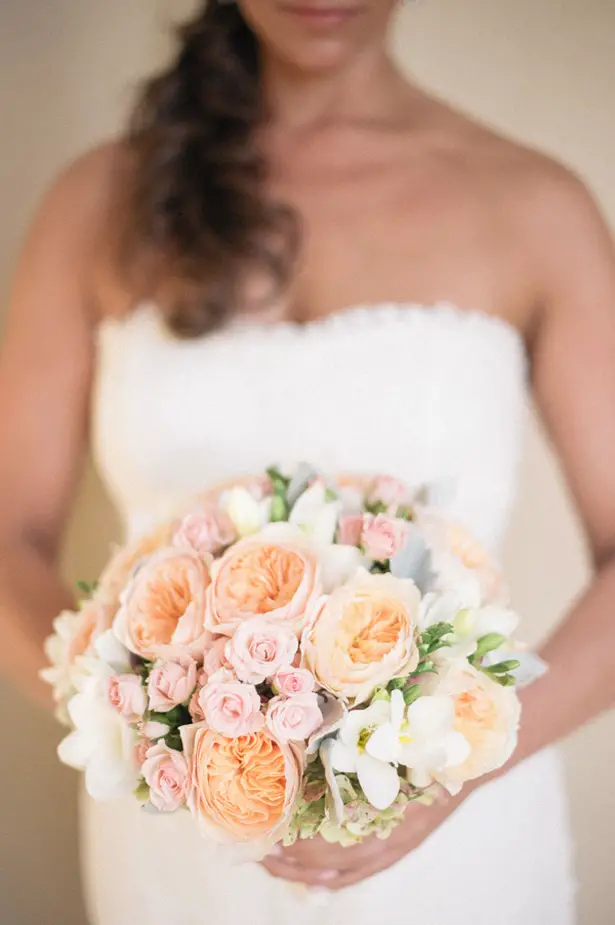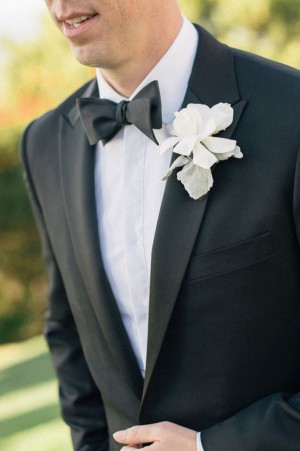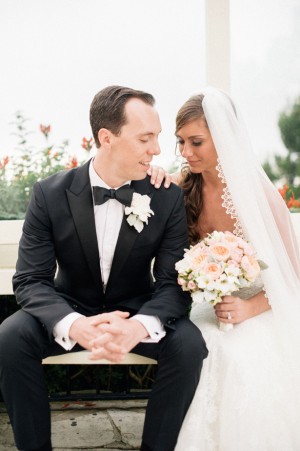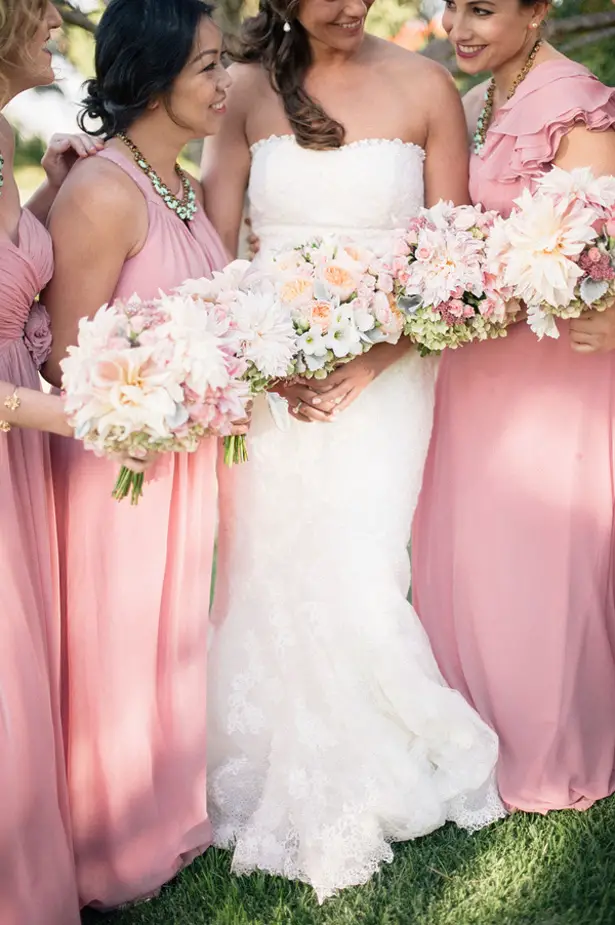 From the Bride... "Although my husband, Scott, and I grew up and went to high school about a mile apart, we didn't meet until we both attended a mutual friend's birthday party when we were 30. The party took place in Santa Monica, where we had both lived for years but never met. We felt so lucky to have finally found each other, and spent the first year of our relationship getting to know one another and exploring the beautiful beach cities that surrounded us. Other than a love of the beach, another common thread that drew us closer was a mutual love of music. We relished listening to new albums for the first time and going to concerts by bands and performers we loved. So when it came time to plan on our wedding, there were two things we knew we wanted to involve: the ocean, and music. We didn't have a wedding planner, but we did have a ton of help from family, friends and the good old Internet. One of my bridesmaids accompanied me to the famous Fairfax High Flea Market where we picked up the beautiful vintage suitcases, picture frames and perfume trays that were displayed throughout the venue. I bought the chalkboard signs displayed in the courtyard on Craigslist and Etsy, and my mom and I wrote out all of the signage. I went to the Found Vintage Rentals warehouse and picked out all of the vintage furniture displayed throughout our venue. Our guest book, escort cards and flower girl dresses were all hand-made by various vendors I found on Etsy. Although planning our wedding ourselves was stressful at times, the payoff was more than I ever could of imagined. There was a moment during dinner when I turned to my husband at our sweetheart table, tapped him on shoulder and told him to look out over the dining room. Our guests were buzzing with conversation, the room was glowing with candle light, and I remember saying: "I can't believe this is our wedding…everything looks so beautiful!" I don't think it gets much better than that."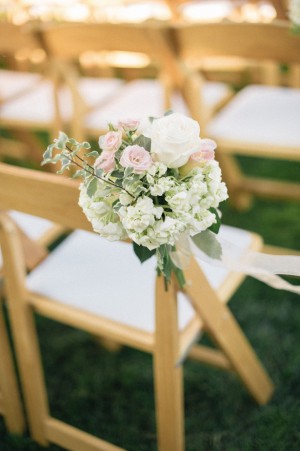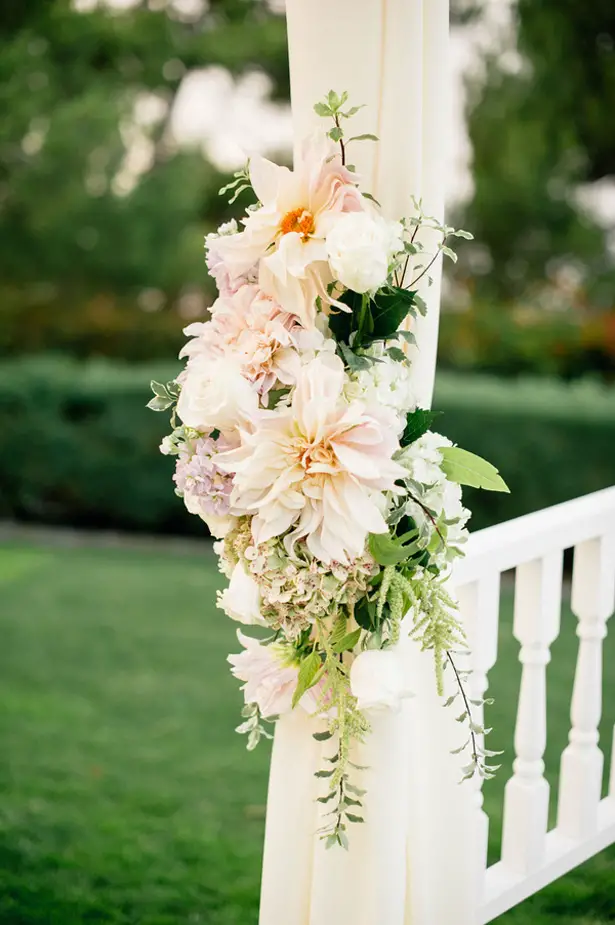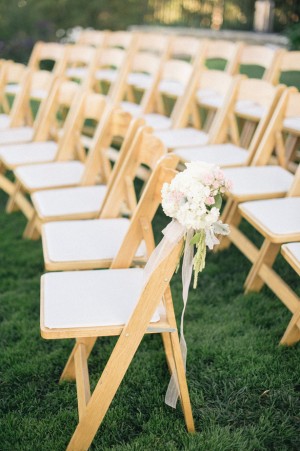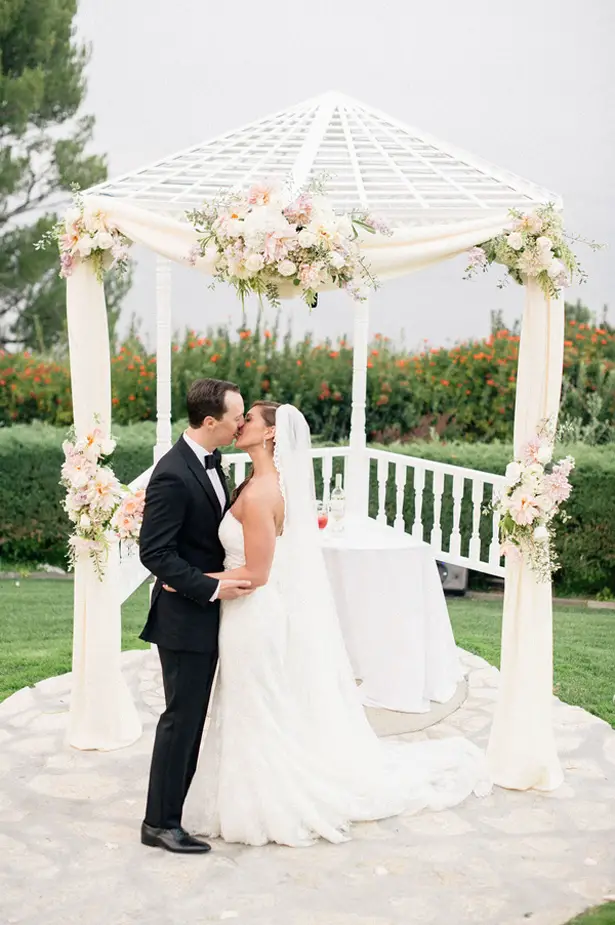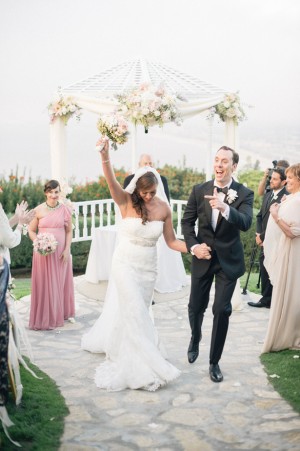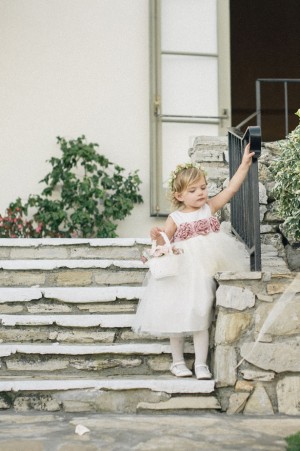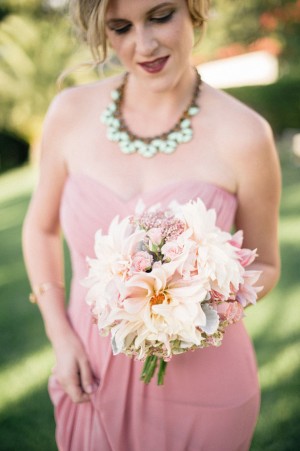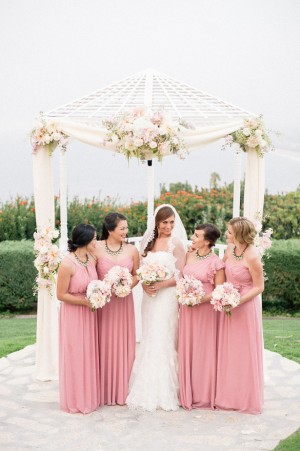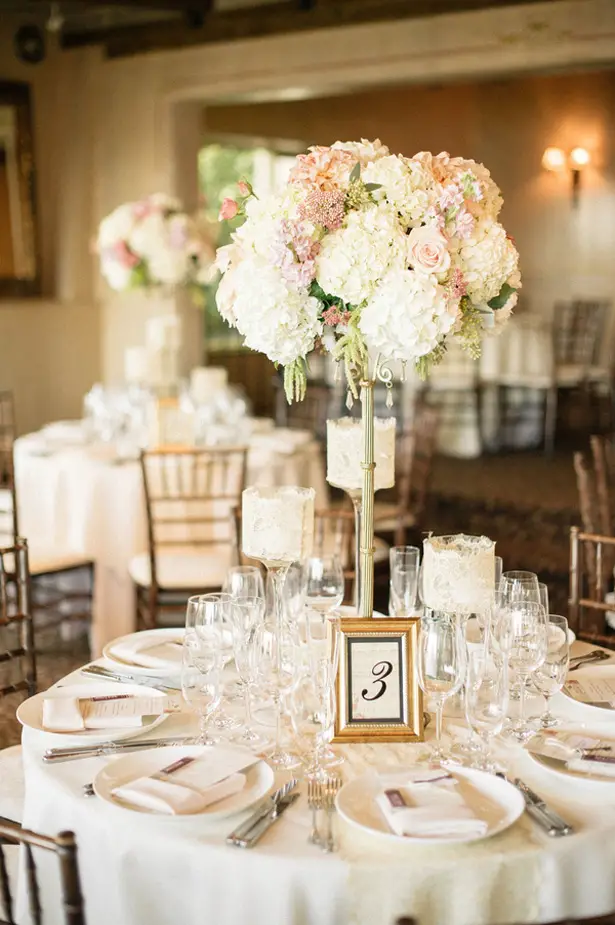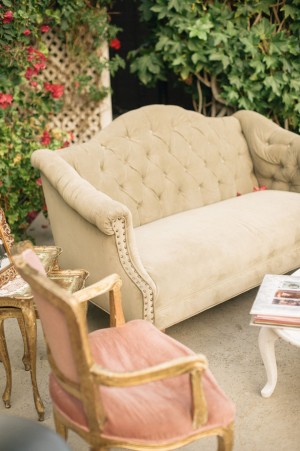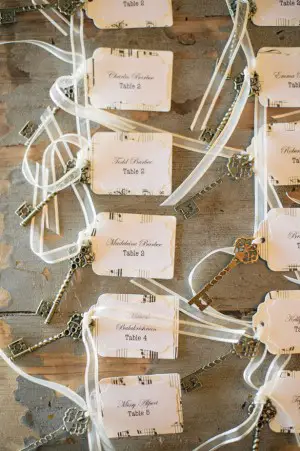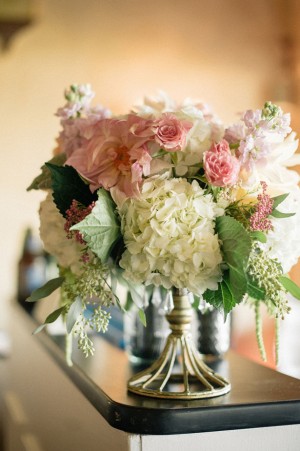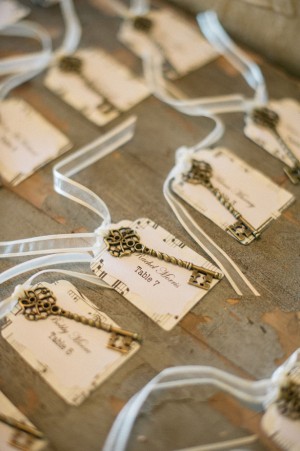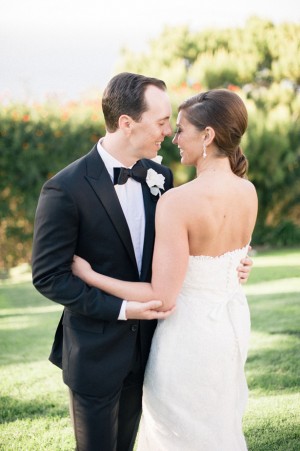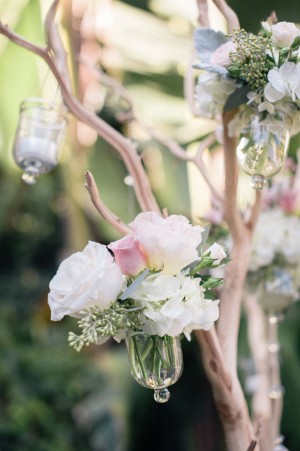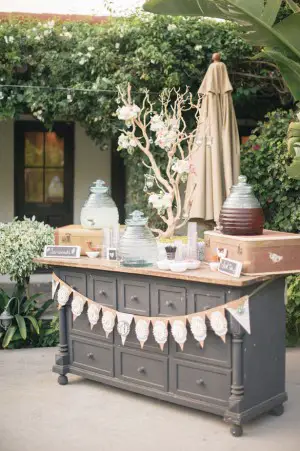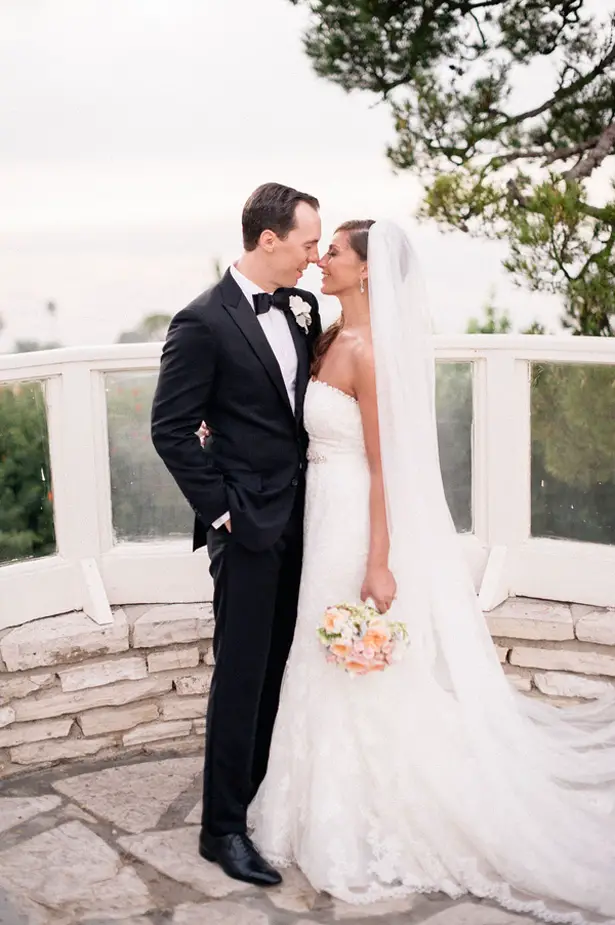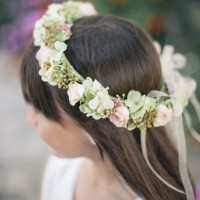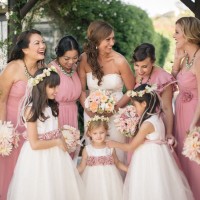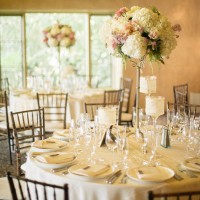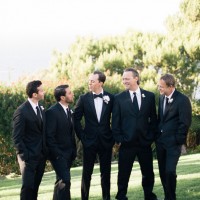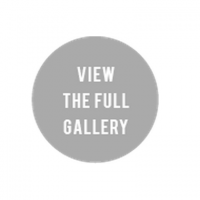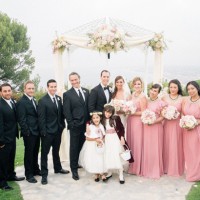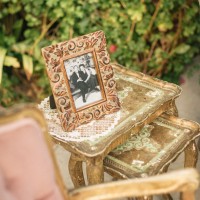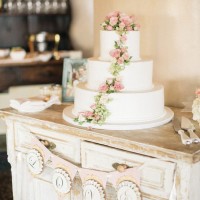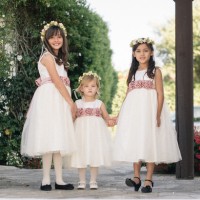 VENDORS
Photographer: Melvin Gilbert Photography // Floral Designer: Flowers By Laurel // Dress Designer: Pronovias // Tuxedo and Mens Attire: J. Crew // Reception Venue: La Venta Inn // Shoes:Badgley Mischka // Photo Booth Equipment: Magnolia Photo Booth Co. // Caterer: New York Food Company // Makeup Artist: Pa Kou Xiong | Makeup and Hairstyling  // DJ: Scratch Weddings // Cinema and Video: Solano 888 Productions // Caterer: Terranea Resort // Submitted via Two Bright Lights